Kim Kardashian's Skims to be worn by Team USA at Tokyo Olympics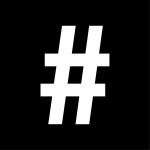 By: Benjamin Fitzgerald
July 2, 2021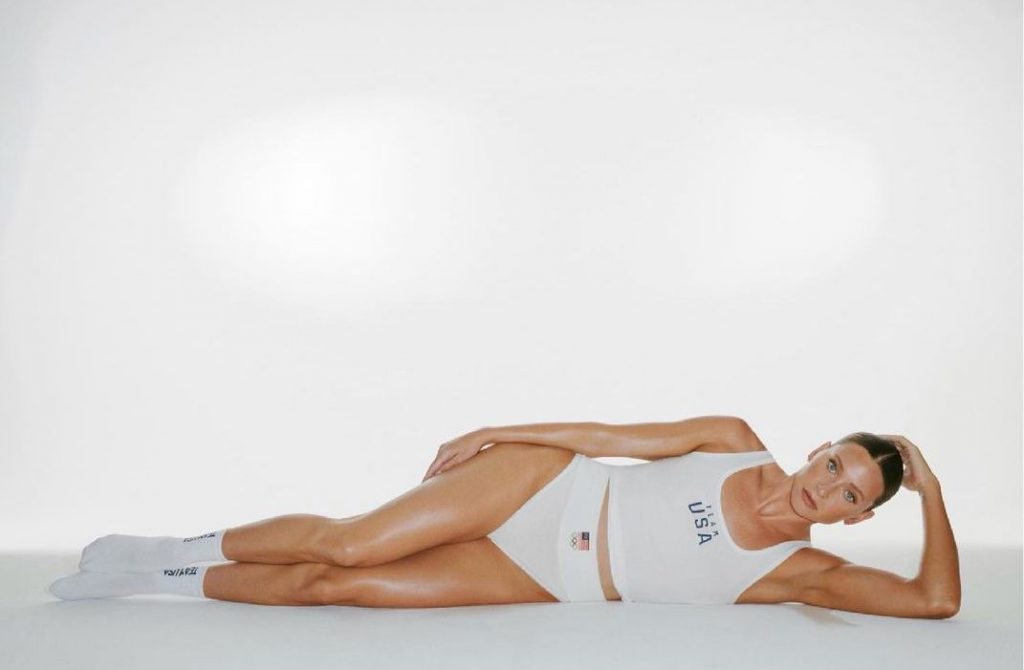 Kim Kardashian is going to the Tokyo Olympic Games. Well, her self-launched innerwear brand Skims is, by way of Team USA. The socialite, entrepreneur and lawyer-in-training has been selected to kit out the American squad, supplying the athletes with undergarments, pyjamas and loungewear.
Spilling the news via her personal Instagram, Kardashian's post showcased several athletes donning the Summer OIympic Games capsule pieces including Paralympian Scout Bassett and soccer star Alex Morgan.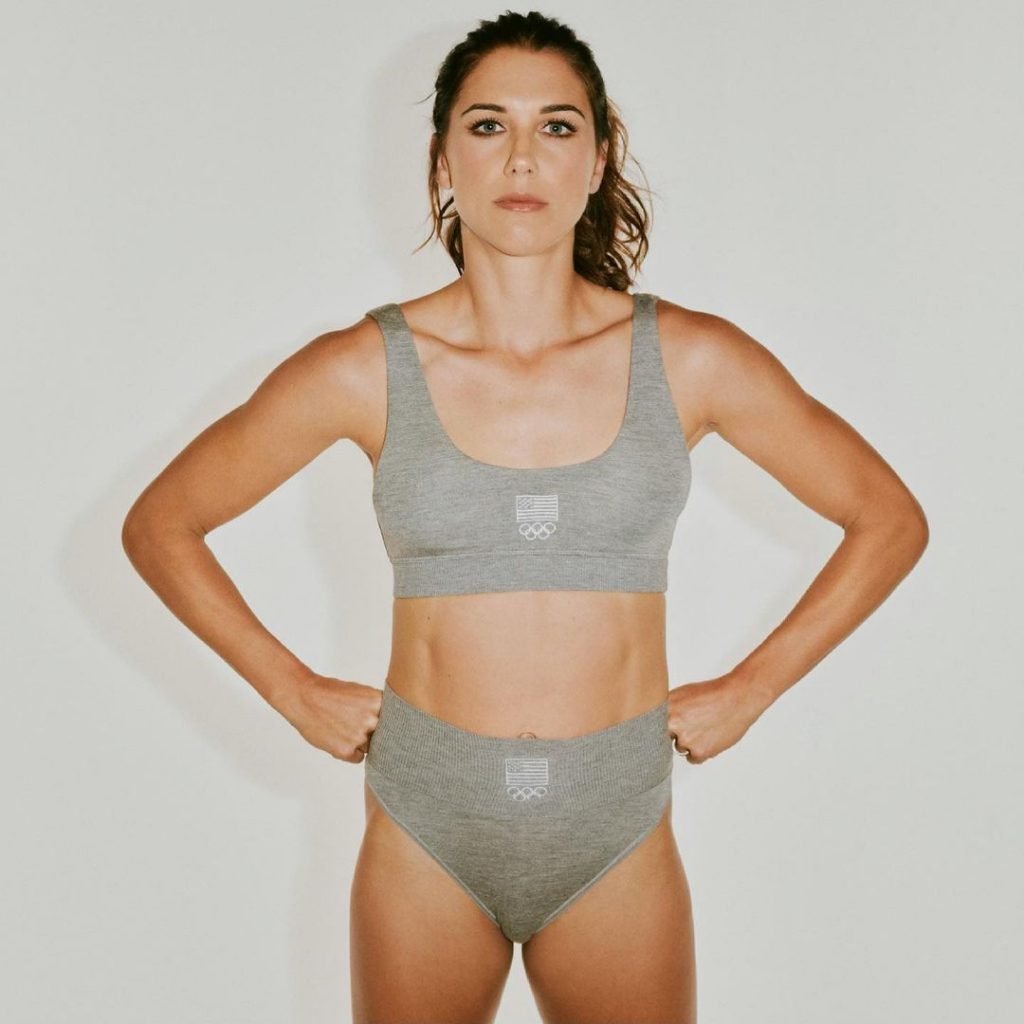 In addition to star-athletes, the collection boasts Skims' star performers like its cotton boxers, and high-waisted leggings, as well as wide-band sleep bralette and briefs.
For off-duty days in the Olympic Village, the Skims jersey-knit tanks and tees are the perfect on-the-couch wares, all in Skims' signature neutrals, as well as a navy, with the Team USA logo and American flag leaving its mark.
"Ever since I was 10 years old, I've heard every single detail about the Olympics from my stepdad," said Kardashian, referring to Caitlin Jenner, a former Olympic champion.
"As I would watch the athletes compete, I would grow to understand the dedication and honor being a part of the Olympics embodied. I traveled with my stepdad and family to all different cities for the Olympic trials, the Olympics and track meets…  and at every stop I would buy an Olympic t-shirt as a souvenir," she added.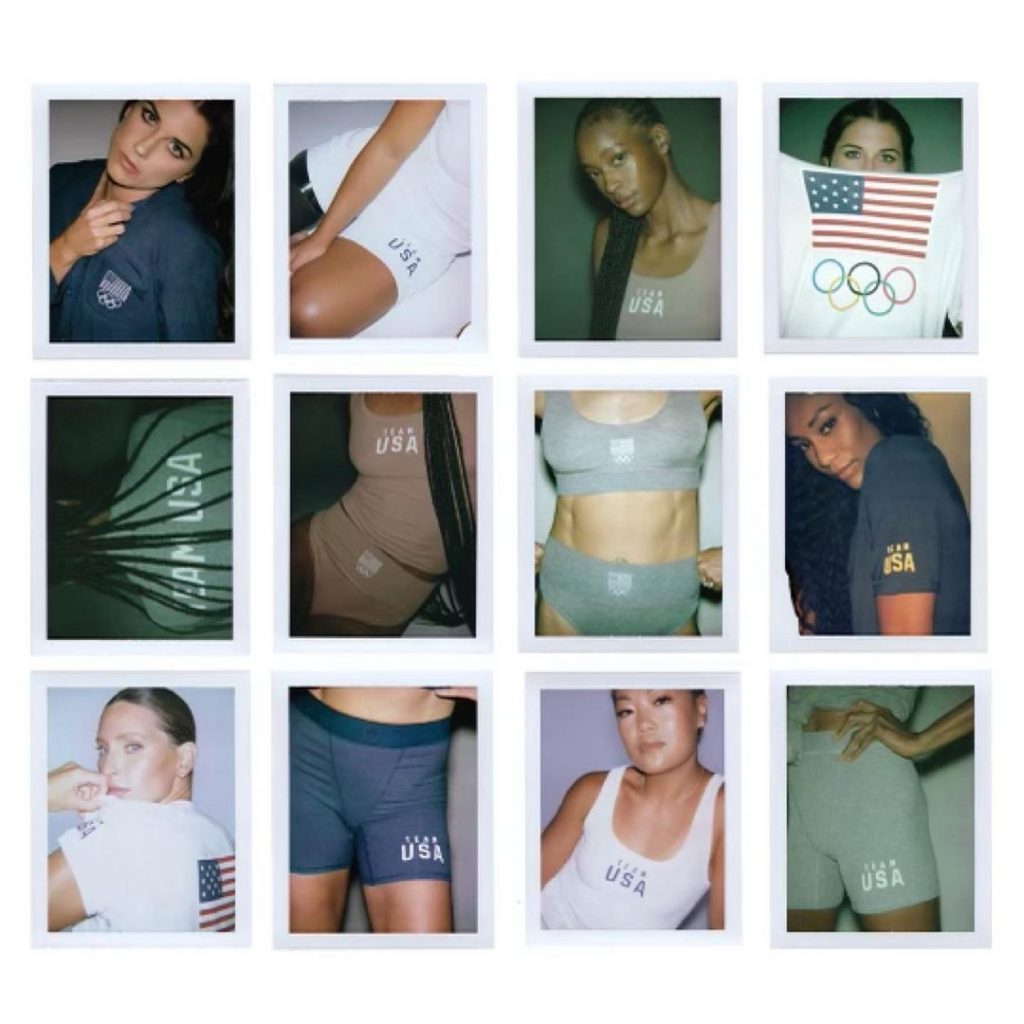 "When I received the call inviting Skims to be a part of Team USA, every moment I've spent admiring the strength and energy of the Olympians from the sidelines came full circle."
Kardashian is also offering non-athletic fans the option to purchase the Team USA pieces from the Skims' website globally, going live on July 12. U-S-A, U-S-A!
Learn more at skims.com
See also: Kim Kardashian joins the billionaire's club with COTY deal