Fashion feature: Valentino haute couture returns with Pierpaolo Piccioli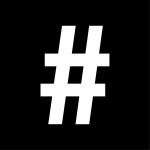 By: #legend
August 19, 2022
For Valentino's latest haute couture show, creative director Pierpaolo Piccioli returned to where it all began – and continues to begin with each new season. Declan Chan takes a seat for a spectacular display of glitz, glamour and fashion genius
"Beauty comes from harmony. It is not an aesthetic imposition, it does not obey rigid canons, nor fixed rules." That is, according to the notes for Valentino's Autumn/Winter 2022 Haute Couture show. And there was certainly beauty to be found in the 100 pieces of the finest couture that the Maison presented on Rome's iconic Spanish Steps under the setting summer sun.
The show, entitled The Beginning, was a conversation of sorts between creative director Pierpaolo Piccioli and the house's founder Valentino Garavani through "a collection of moments, themes, colours, materials, signs, lines, following the map of taste and sentiment".
The event created quite a moment itself, with a host of celebrities and influencers gathering together, many adorned in the house's signature pink.
Also see: 5 art exhibitions to visit this August
Paparazzi were out in force, but the beauty and harmony that was The Beginning cannot be seen in runway photos. The models – a diverse mix of genders, shapes, sizes, skin tones and ages – first descended the Spanish Steps. They passed by the Valentino flagship store on the way to their final destination, the atelier "where creations and inventions come to life through the hands and stories of those who actually make the clothes, of those who imprint their character on cloth through manual work".
Beyond this nod to the creators, Piccioli walked the finale alongside his entire team of petites means. It was a moment of true gravitas, highlighting those who brought this stunning collection to life.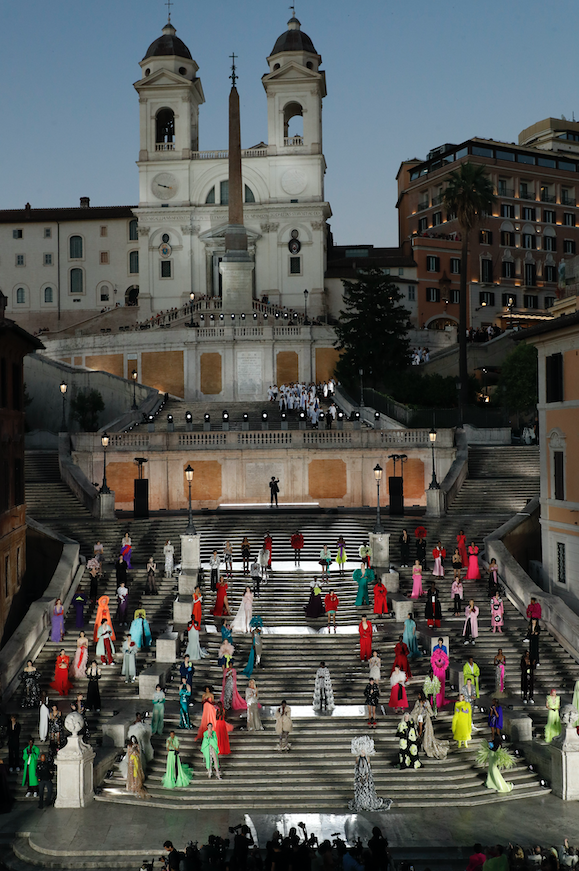 And stunning it really was. The collection officially heralded what had been brewing for months – the true return of glamour. Besides a rainbow of saturated colours and a veritable garden of Valentino's signature roses, there were voluminous ruffles, bold floral appliqués and dramatic feathered headpieces. As Piccioli told The New York Times a few days before the show, "For me, more than ever, beauty is a power."
Photos courtesy of Valentino
Also see: Fashion Shoot: song of the open road