Fall fashion: 7 hot items to layer this season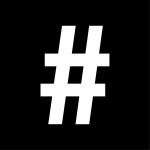 By: Justine Lee
November 18, 2020
With the temperature (finally) dropping in Hong Kong, it's time we get reacquainted with layering again. Bring out the cozy sweaters, long length dresses and dare I say, boots?
Celine open collar sweater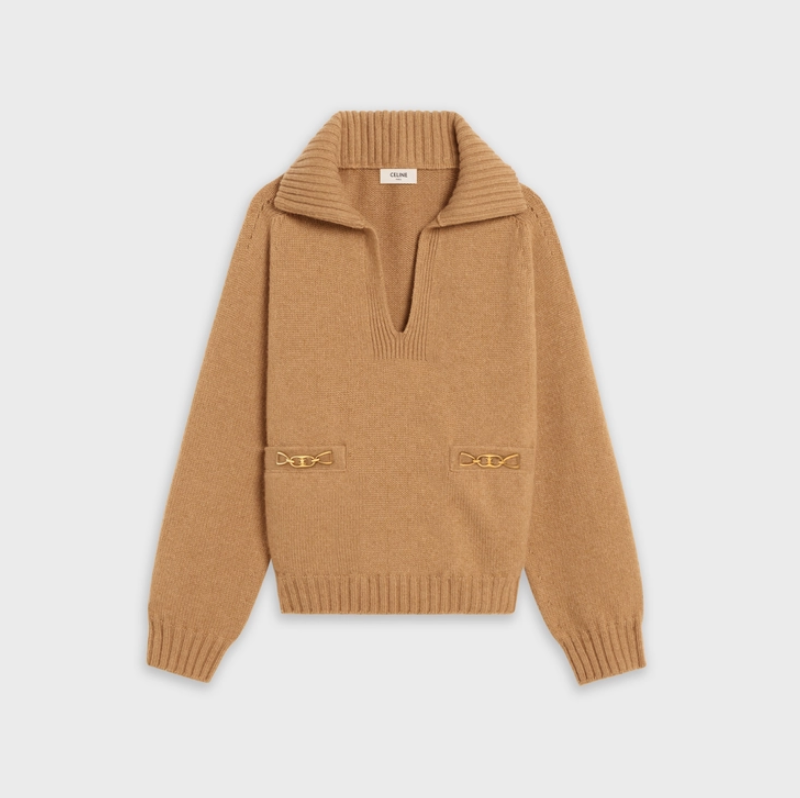 If you've been following any street style fashion in any shape, way or form, then you will know that a chic camel sweater has become a mainstay. This seamless cashmere sweater with a preppy open-collar and gold detailing at the waist pockets is an easy piece to wear over almost anything from skinny jeans to slip skirts.
Available at celine.com
Tod's Oboe bag in yellow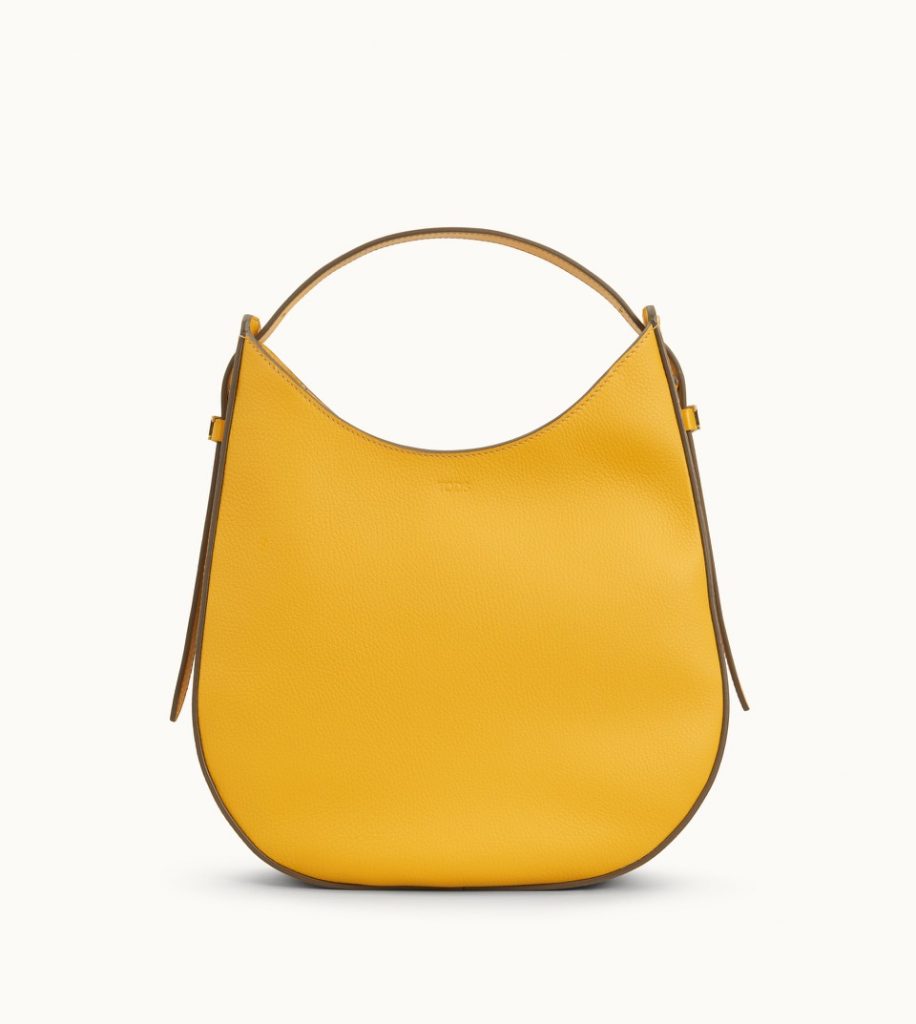 A shade we're seeing more and more of in the recent seasons is a canary yellow, and while it may feel challenging to incorporate onto clothing, it's a great option when it comes to accessories. The Tod's Oboe bag in hammered leather is a great day bag that can house all your daily essentials and more. Style it up with similar Fall hues if you're feeling daring or stick to black, white and neutrals if you want to play it safe.
Available at tods.com
Chloé retro print dress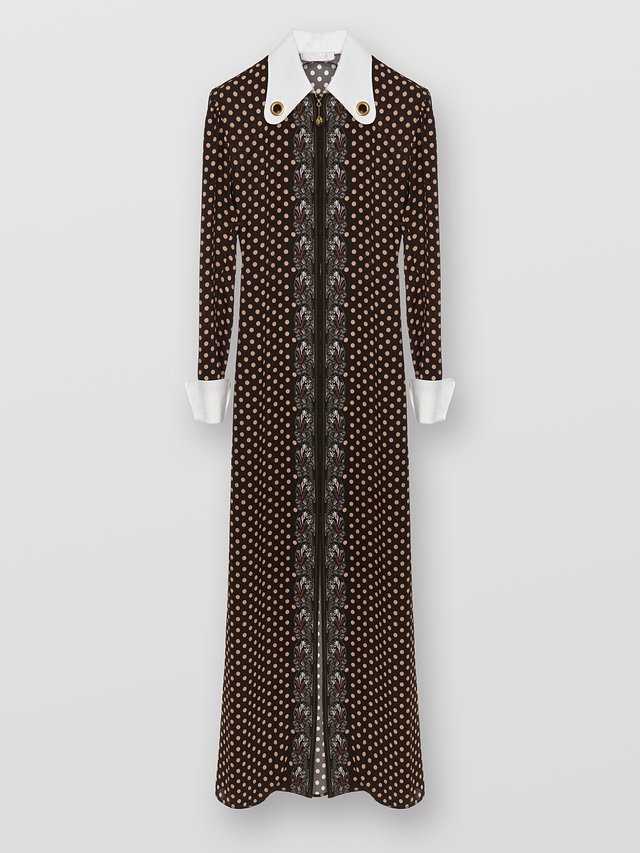 There's just something so fitting about a long-sleeved prairie dress when it comes to the cooler months, and we're loving this vintage-style collared dress with printed polka dots and paisley swirls from Chloé. Wear it on its own with a pair of chunky heeled sandals for the day or with a cropped jacket and knee-high boots for proper Fall layering.
Available at chloe.com
Prada cotton canvas sneakers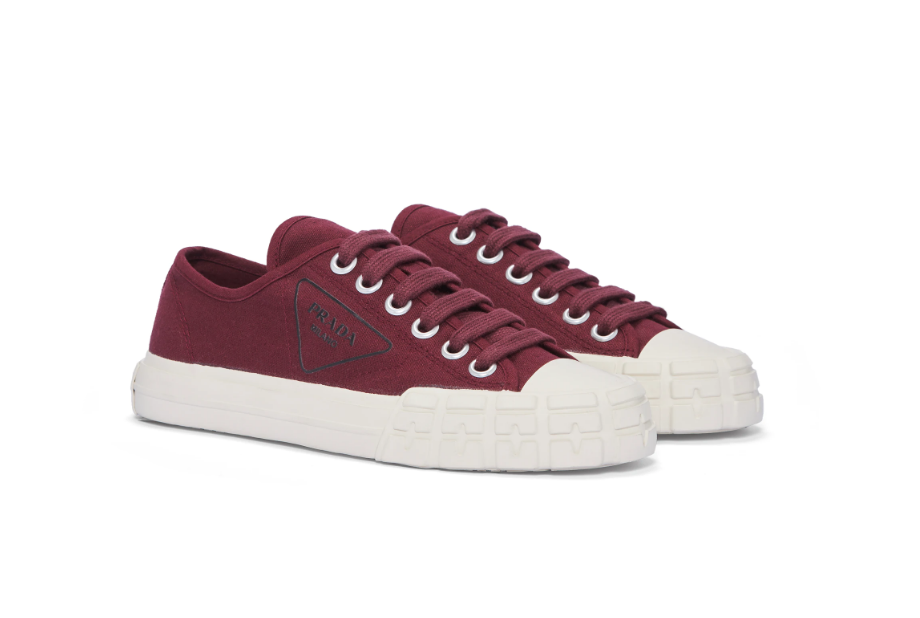 With a tonal triangle logo printed at the sides, this cotton canvas lace-up sneakers from Prada are great for casual looks- from weekend looks of t-shirt and jeans or post-yoga athleisure. The thick rubber sole is inspired by motocross tires which gives it a sporty edge.
Available on prada.com
Reformation wrap dress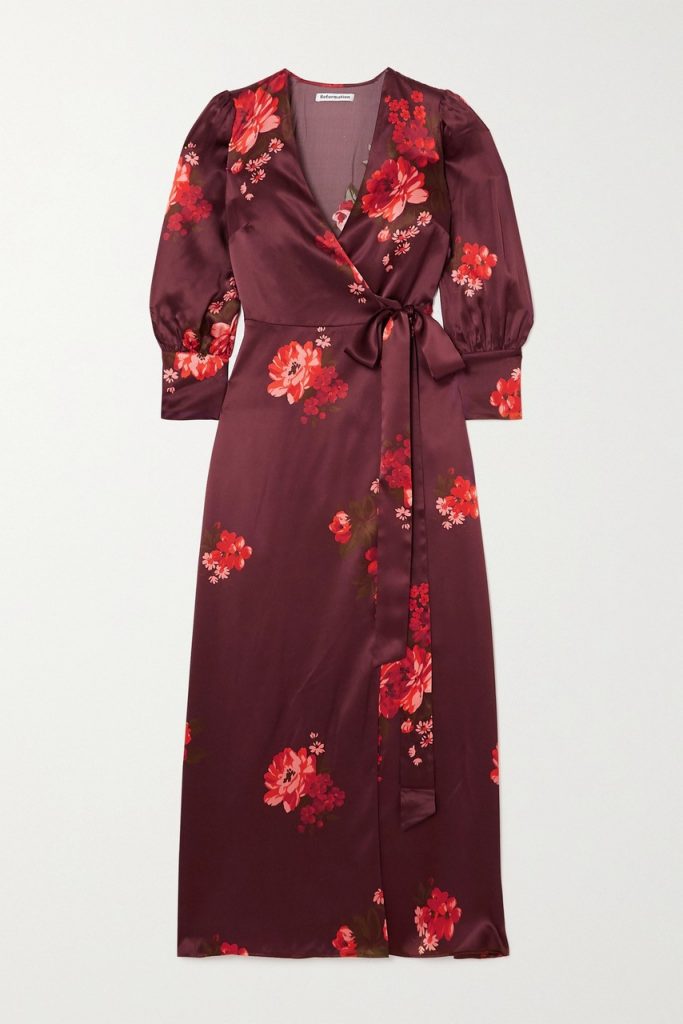 With Thanksgiving around the corner and holiday parties well on their way, your festive wardrobe may need a little refresh. Reformation's 'Merrick' midi dress is a perfect addition as it can work just as well for a dinner with girlfriends, Thanksgiving dinner to office parties. Top it off with metallic accents, such as gold earrings and a pair of heeled sandals.
Available on net-a-porter.com
Christian Dior shearling saddle handbag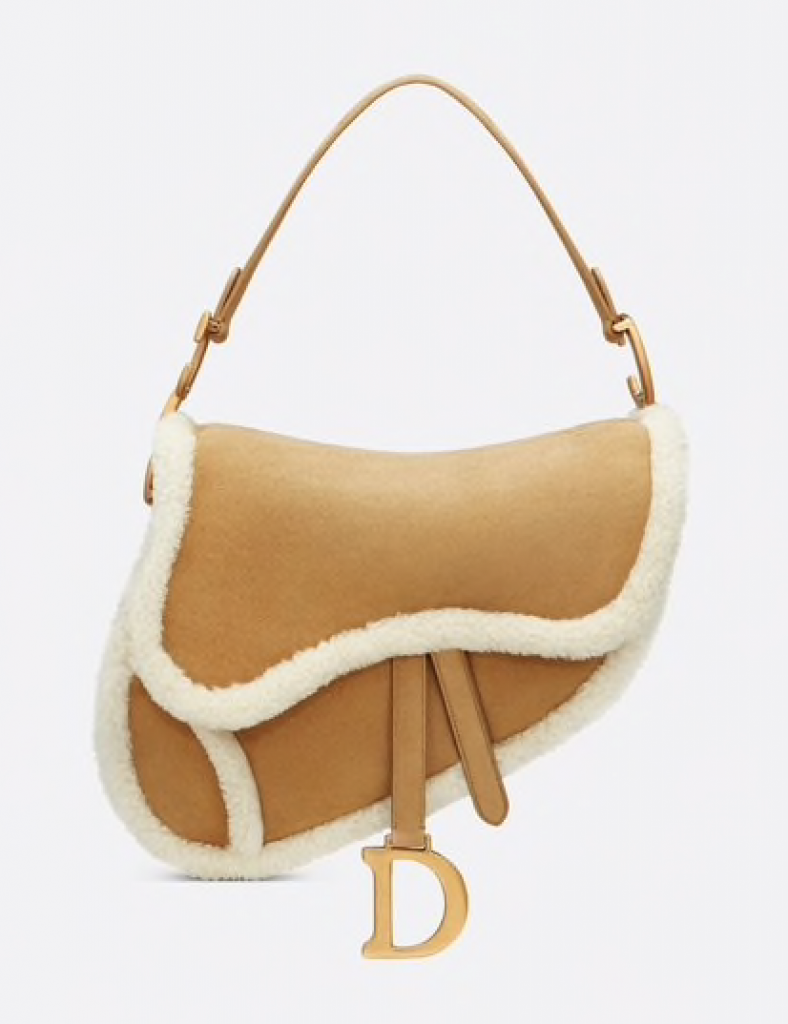 Refreshed in arguably the most cozy cool-weather material, the Dior saddle is available this season in an eye-catching camel-colorer shearling. Finished off with antique gold-finish hardware, this bag will be your favourite companion well into the winter months.
Available on dior.com
Valentino Rockstud Spike shoulder bag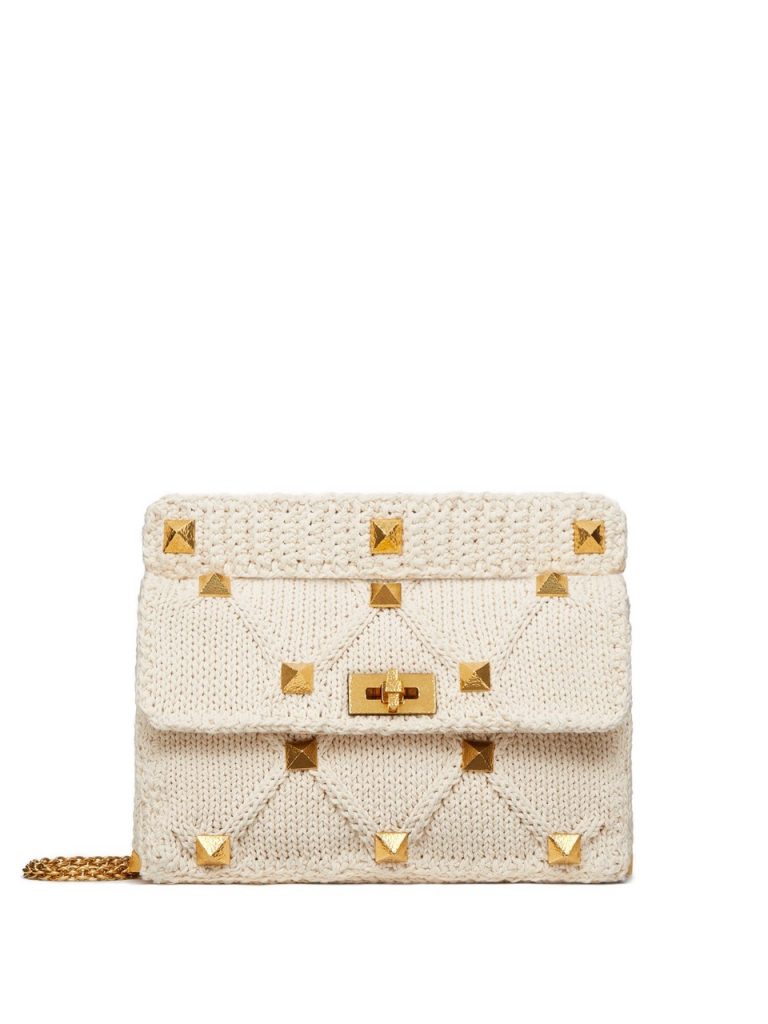 While we all may be acquainted with Valentino's Rockstud Spike collection for several years, the house's mainstay collection has been refreshed this season with new playfully proportioned XXL spikes. With its playful contrast of punk and feminine flair, it's easy to see why Rockstud has been a favourite for many, and this small knitted handbag from their new collection is topping our Christmas wishlist (hey, it's never to early to start planning).
Available on matchesfashion.com
Saint Laurent boots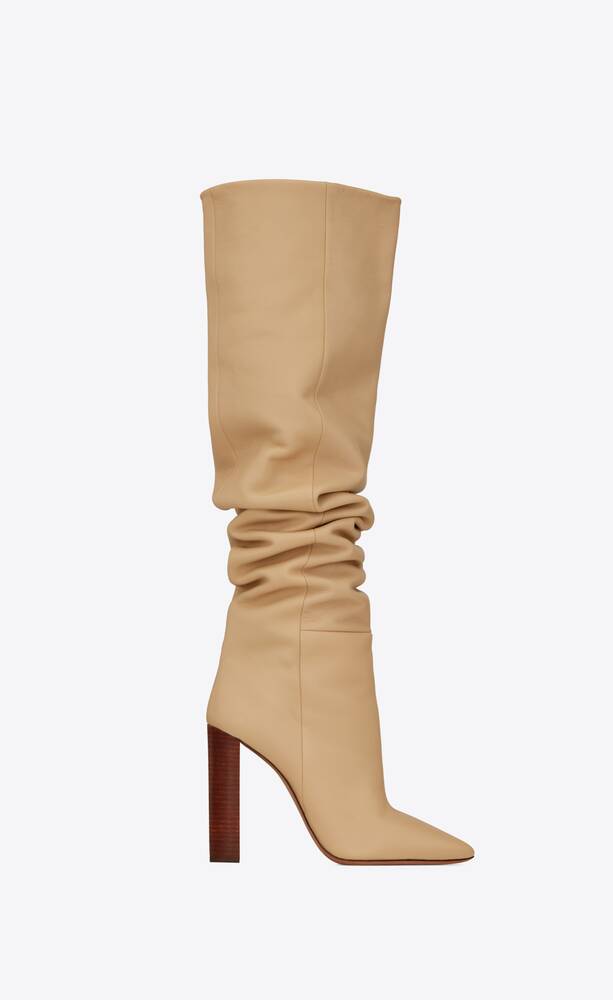 While ankle boots and booties have reigned the previous fall/winter seasons, we're seeing a surge of lusty-worthy knee-length or over-the-knee boots. This pointed toe boot from Saint Laurent features a thick stacked heel and is crafted from buttery soft calfskin leather, which can be worn slouchy for an under-the-knee approach. Wear these over a pair of skinny jeans and an oversized sweater or a mid-length long-sleeve dress.
Available on ysl.com
See also: 9 knee-high boots to add to your fall/winter wardrobe