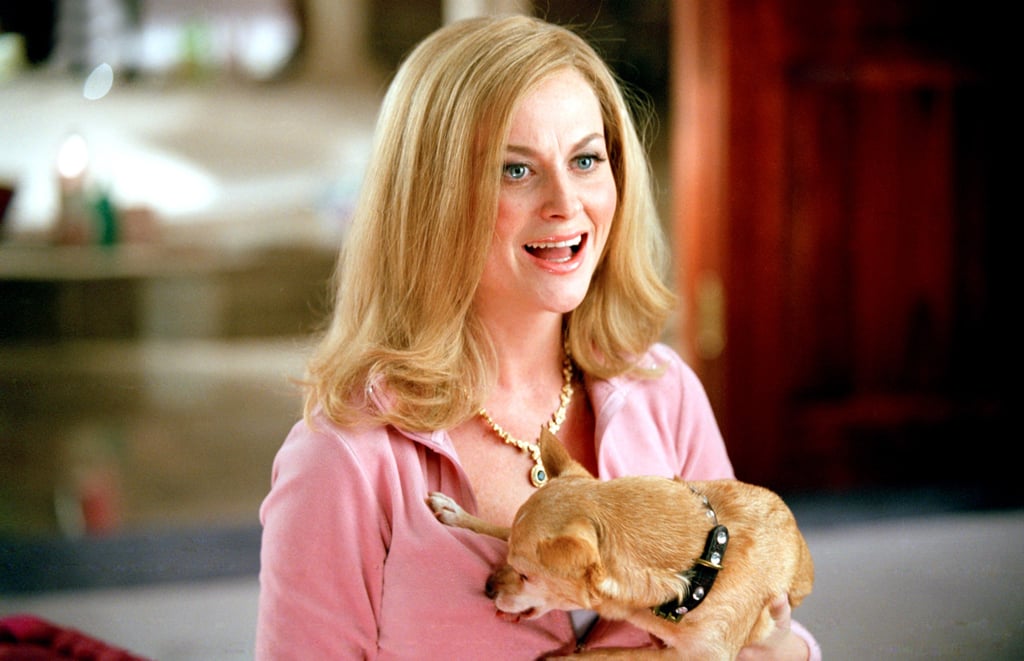 Have you realised that Mother's Day is just around the corner? Probably not! And you probably also need a gift that doesn't look like it was picked up last second.
Luckily, we got you covered with the ultimate gift guide for every mum out there.


The Kombucha Mum
If your mum gives you judgmental looks every time you order that double portion of fries or because your only hobby is binge-watching TV on the couch, then you most definitely have a Kombucha mum. Not only do these mums work out every day and eat healthier than any "health influencer" you follow on Instagram, but they also make you feel older than them. However, it's only thanks to them, that, eventually, you start living a healthier and more active life.
Class Pass subscription
Your Kombucha mum probably already has a subscription to the gym, goes to yoga twice a week and runs in her spare time. ClassPass, however, will give her even more creative options to work out while always trying different things. The monthly membership gives access to hundreds of studios and classes around the city, which is also a great way to meet other people that follow the Kombucha cult. The concept is relatively new to Hong Kong as it dropped less than a year ago and it could be a great surprise for your superstar mum, who, UNLIKE YOU, never finds excuses to skip her workouts!
Sign her up at www.classpass.com
Indoor Garden gift set by Back to the Roots
A big component of living a healthy life is your diet. Unlike her foodie counterpart, the Kombucha mum loves everything organic, homegrown and not processed. That's why gifting her the Back to The Root's full urban indoor garden with aquaponics kit will make her very happy and super proud of the conscious human being you're becoming. The set includes a herb garden, an organic mushroom farm and a water garden. An urban garden kit is definitely unconventional – weird! – but it's also very thoughtful as it shows that, sometimes, you actually listen when your Kombucha mum is lecturing you on healthy living and ways to improve our planet.
Shop at www.backtotheroots.com


The Stiletto Mum
The arrival of this mom is signalled by the clicks and the clacks of her well-heeled steps and despite keeping a family fed and dressed, she somehow manages to find the time to put each of her looks together immaculately. She is the mom that you want your friends to see dropping you off at school and you want to take Instagram OOTDs with because she just looks that cool. She probably already has an enviable wardrobe so it's not easy to get anything for her but if you do, get her a gift that's versatile enough to go with whatever she is wearing and something so outstanding that when she wears it, you can proudly say "yep, I got that for her".
Arizona Horse Brass Hoop Earrings from Chloé

Nothing adds more to an already great outfit like statement jewellery, and this pair of hoop earrings from Chloé is not your run of the mill earrings. Crafted in a reverse hoop that swoops up towards the face, the earrings appear to be floating and if that wasn't enough of a conversation starter, the design is an intricate horse motif with a row of free moving hoops. These earrings are sure to unleash the mom's inner wild side.
Shop at www.rsnap.it
Veruschka Satin-Trimmed Raffia Hat by Eugenia Kim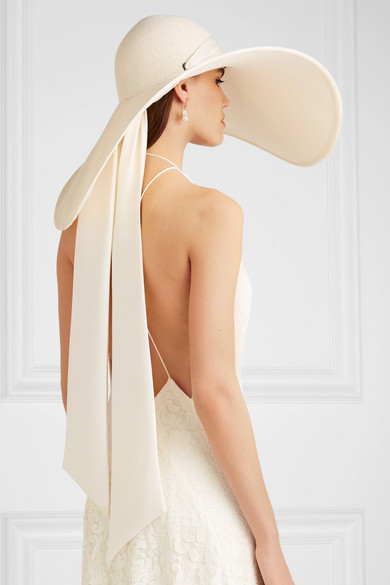 Even the chicest mother has a bad hair day or two, or maybe she just wants to channel her inner Pretty Woman. Either way, this beautiful hat from Eugenia Kim exclusively for Net-A-Porter with it's distinct swooped brim and satin sash is sure to make mom the centre of attention (in a good way) at her upcoming fancy soirees this summer.
Shop at www.rsnap.it


The Free-range Mum
Has your mum always been an outdoor enthusiast? The free-range mum is always digging for more outdoor activities, whether it's hiking, camping or even gardening. If you want to support her system physically and mentally, why not get her useful things that also nurture her passions? After all, free-range mums are all about practicability. Also, it wouldn't hurt if sometimes you join her in her adventurous activities!
AeroGarden Bounty with Gourmet Herb Seed Pod Kit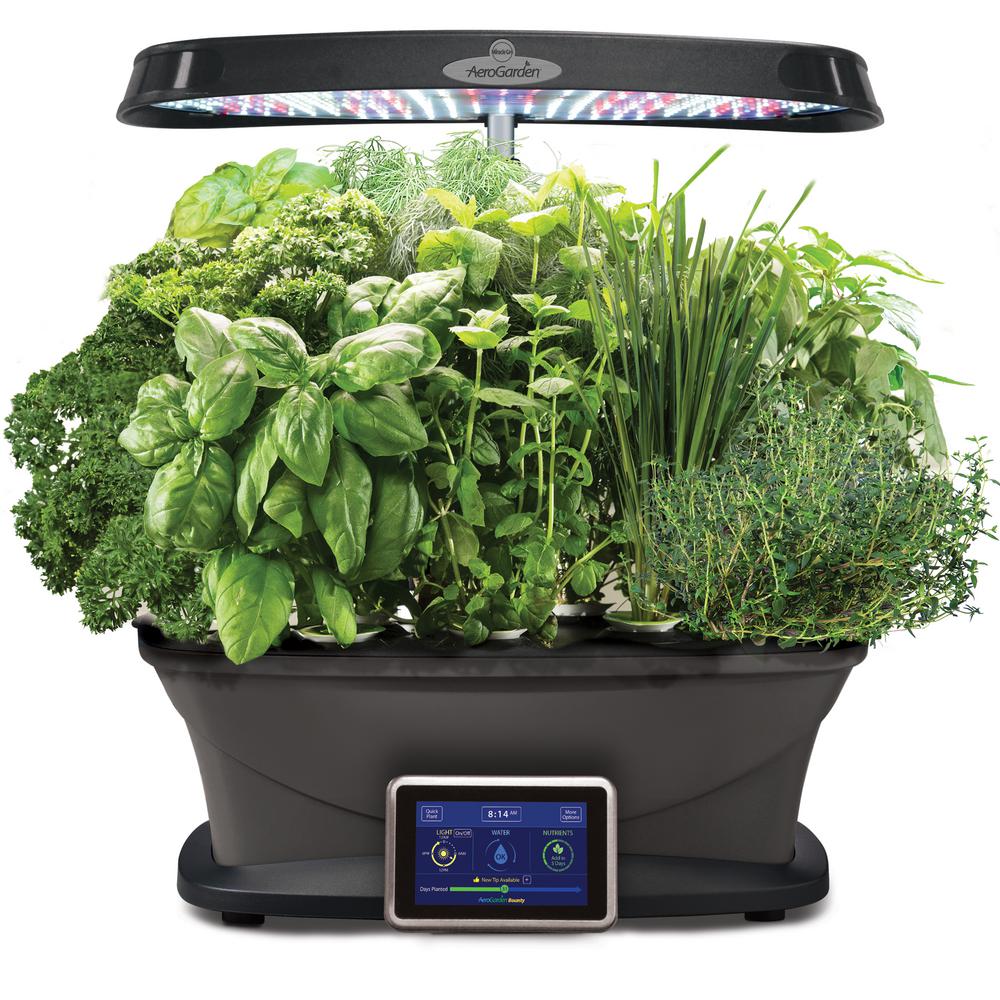 Has your mom been nagging you about wanting to have a garden? Fear no more, this super tech gardening kit might be small but it's perfect for the mom that loves to grow her own fresh herbs, vegetables and flowers. With a full spectrum, 45-watt LED lighting system, a fully interactive touch screen control panel that tells you when to add water, an automated system that turns lights on and off, the system helps the crop to grow 5 times faster than normal planting.
Shop at www.amazon.com
The North Face 100 Glacier 1/4 zip fleece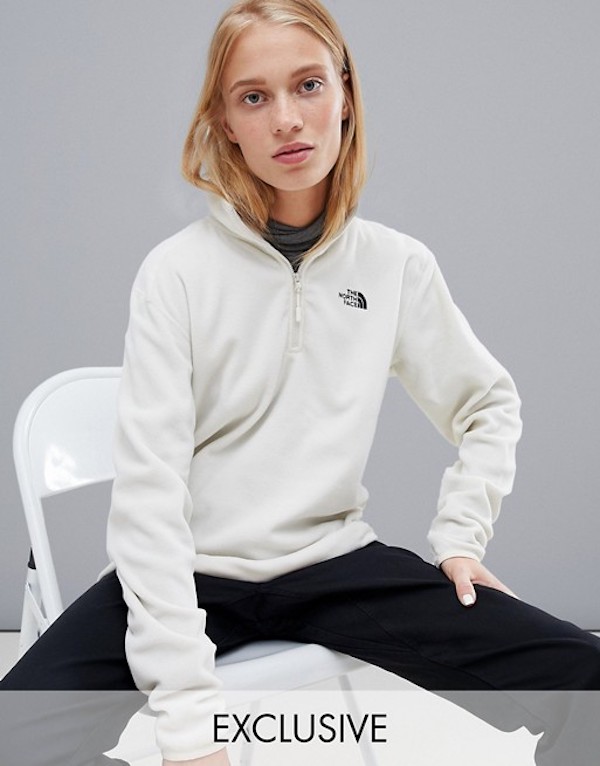 Keeping up with latest trends is absolutely necessary, but first, free-rage mums want to keep themselves warm. This is the ultimate gift for the mom that loves to snuggle up during fall and winter or even spring days! Lightweight yet insulates to keep her warm with ultraviolet protection to help shield the toxic sun away!
Shop at www.asos.com


The Stressed Mom
Nobody said being a mom was a walk in the park or a piece of cake (Hungry mom is drooling right now). Moms live multiple lives and juggle between playing momager for the family, handling the schedules of the kids, shuttling said kids from school to ballet to piano class, making sure there's always enough toilet paper at the ready and picking up after you. And after all of this, mom might be too exhausted to even begin to take care of herself. Give your poor stressed mom the gift of relaxation for mother's day and while she's away, please try to refrain from blowing up the house.
24 Karat Gold Crystal Collagen Experience at I-Spa, InterContinental Hong Kong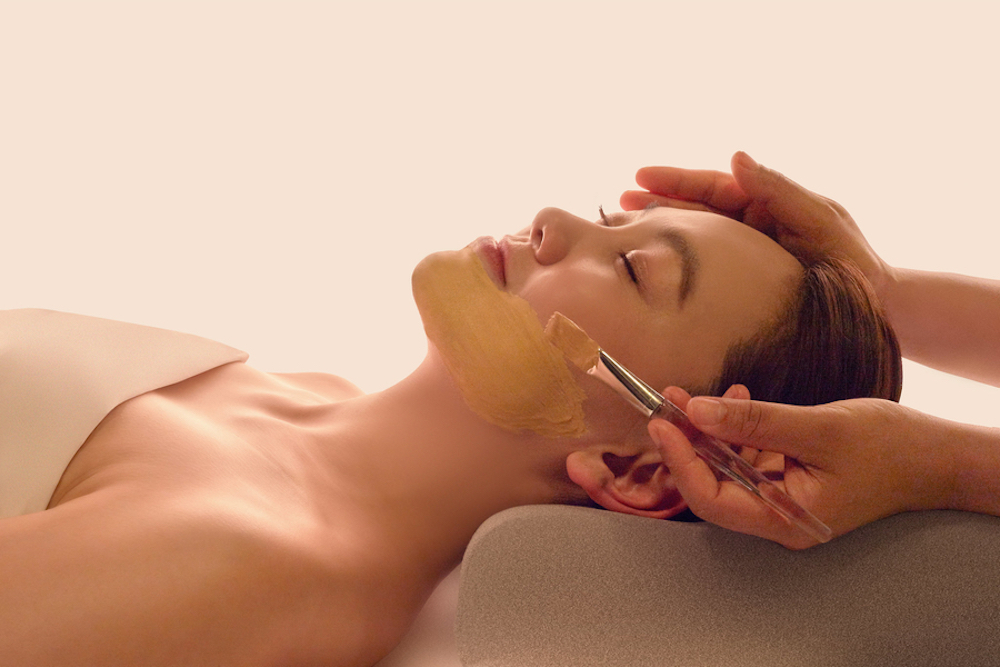 What's more luxurious than 24 Karat Gold? Well maybe diamonds, but we're not sure if smothering your body with diamonds is relaxing by any means. These two treatments at the Intercontinental Hong Kong I-Spa begins with a 45-minute "Shimmer" back, shoulder and neck massage using warm oil infused with Roman Chamomile; Lavender & Ho wood. Now that mom is literally glowing, the treatment is followed by a one hour & 15-minute age-defying 24-karat gold crystal collagen face treatment that hydrates and brightens the skin. Mom will leave the spa feeling relaxed and looking like a million bucks.
InterContinental Hong Kong, Tsim Sha Tsui, Hong Kong, +852 2721 1211, www.hongkong-ic.intercontinental.com
Thai Warrior Massage, Mandarin Oriental Hong Kong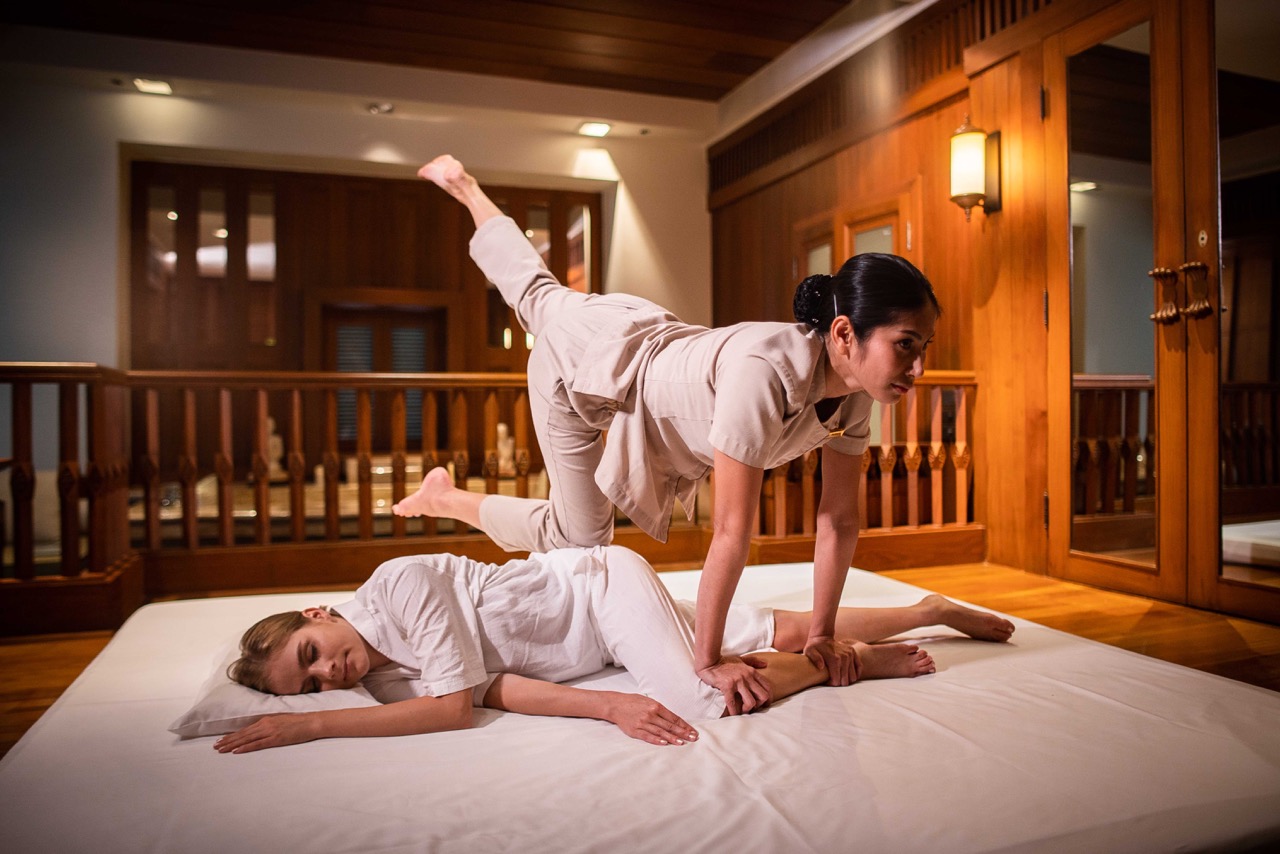 Mothers are warriors, so why shouldn't she be respected and treated as such? This treatment is for the mom who REALLY needs to unkink those knots and stretch out those tense muscles. Dating back to the 13th century, this ancient Thai therapy was originally applied to injured warriors, combining all the goodness of a traditional Thai massage with hermit exercise, aka yoga massage. Your masseuse (or masseur) will use rhythmic movements, acupressure, gentle twisting, and deep stretching to relieve muscle tension and promote the balance of circulating life force energy in the body. This is serious stuff, we bet you won't be able to find a massage chair that can balance your life force.
Mandarin Oriental Hong Kong, Central, Hong Kong, +852 2825 4888, www.mandarinoriental.com


The Hungry Mom
We know what you're probably thinking right now "everybody is a foodie nowadays" – not really, though. We're talking about mums with a visceral passion for food here, maybe they're not necessarily great cooks, but they're always ready to try the hip and new restaurants and the weirdest dishes and, even with their busy schedules, a good meal makes them the happiest. It's also very likely that these mothers are obsessed with Instagram and #foodstagram – yes… that weird phenomenon that is "mothers of Instagram."
Boozy brunch at ZUMA

Zuma's famed weekend Baikingu brunch is getting an upgrade for Mother's Day and it's the go-to option for your foodie mum – even better if she also happens to be into day drinking her Sunday away while dancing in between a piece of superb nigiri and a glass of champagne. The contemporary style fine dining izakaya has added limited edition items to their menu to accompany their selection of free flow options, which include Ruinart Champagne, beer, wine, and sake.
On Sunday, to celebrate all the cool mums in town, Zuma is also extending its feast to its 6th-floor bar and lounge.
Zuma, Level 5&6 Landmark Atrium, 15 Queen's Road Central, Central, +852 3657 6388, www.zumarestaurant.com
Sichuan dinner at Chilli Fagara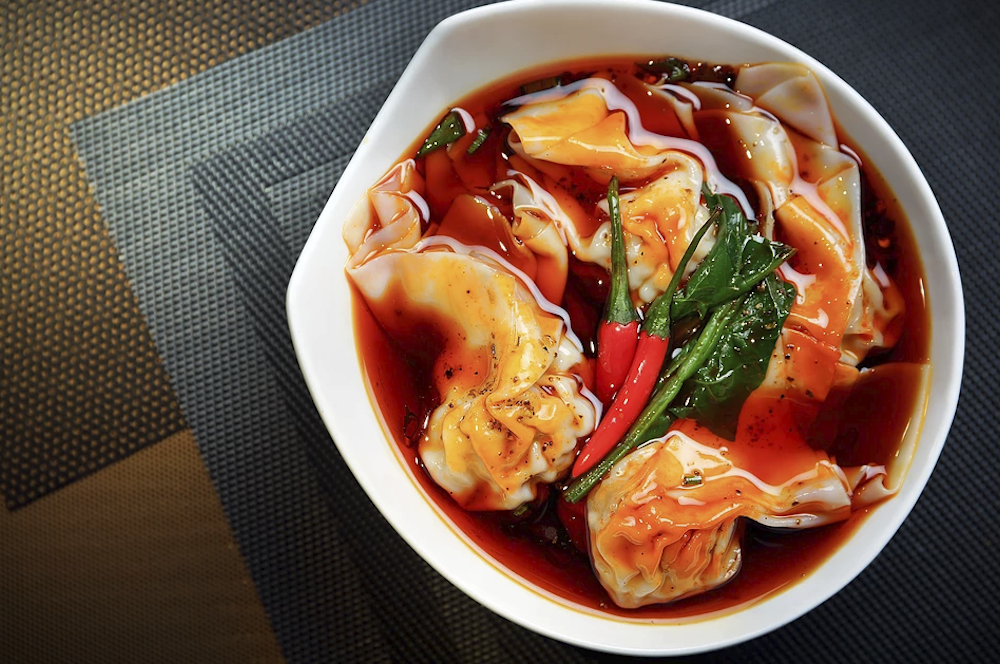 Some people like it hot…and if your foodie mum is a spice lover then this will be an unforgettable culinary experience. Chilli Fagara, an establishment for spice-lovers in Hong Kong, is based on the Ma La Tang, concept for numbing (ma) and burning (la) soup (tang) the flavours of Sichuan food. The spicy fresh dishes are incredibly satisfying for those who are looking for that little kick of adrenalin, so why not?
Chilli Fagara, 7 Old Bailey St, Central, +852 2796 6866, www.chillifagara.com