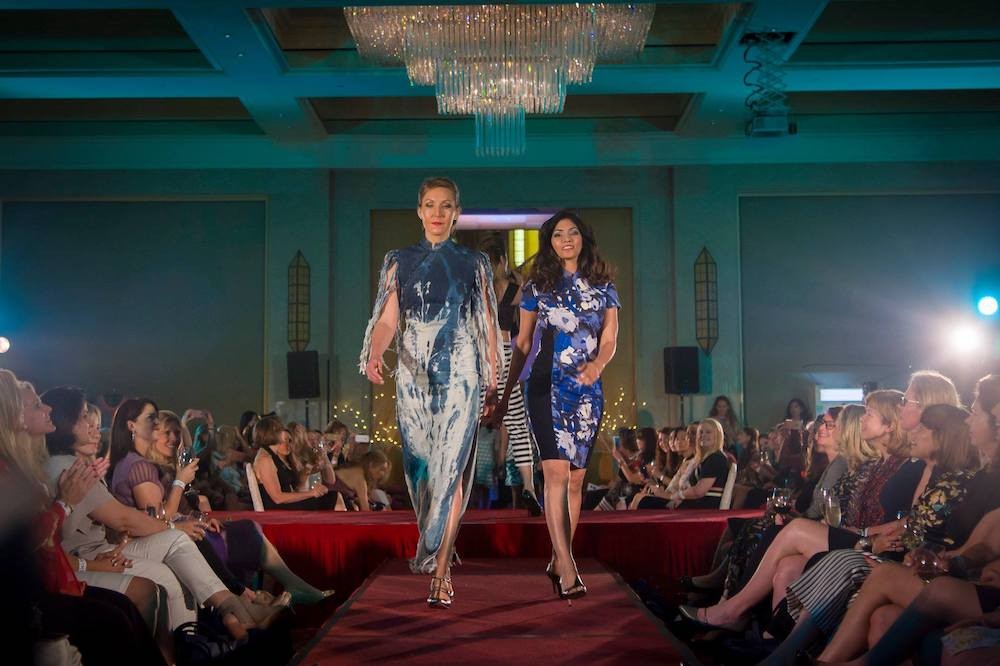 For its annual charity show, the American Women's Association of Hong Kong (AWA) is organising the much-anticipated East Meets West Fashion Show, inspired by the image of "The Butterfly Lady" and its various representations in different traditions.
The fashion event will bring to the city designers who highlight the best of the fusion between the western and eastern traditions through their works, which embrace diversity and multiculturalism. Some of the designers in the line-up include Aaina Designs, Artwomenhk, Baysiclove Resort Wear, Caya, Deploy and Glam Goddess.
"After recently travelling to India, we have an appreciation of how South Asian designers are continuing traditional methods, and therefore preserving culture through their contemporary ready-to-wear lines," Anne Fifer, co-chairperson of AWA's fashion show, said talking about the upcoming event.
In addition to bringing two different cultures on the runway, AWA will also have models of different body shapes and sizes to promote body positivity and make the pieces accessible to everyone. "We are an organisation of 'real women' and we want that to reflect on the show too," added Third Vice-President Tracey-Lee Hayes.
All the garments in the show and other selected works by the designers will be available for sale after the event. The popular fundraising event encourages 200+ attendees to help raise funds for charities in Hong Kong which support children and youth, the elderly, the disabled, special needs education and women in need.
The show will take place at the American Club in Tai Tam on April 24. Click here to book your tickets.