Tai Kwun promotes sustainability and supporting local businesses through its annual flower market, Tai Kwun In Bloom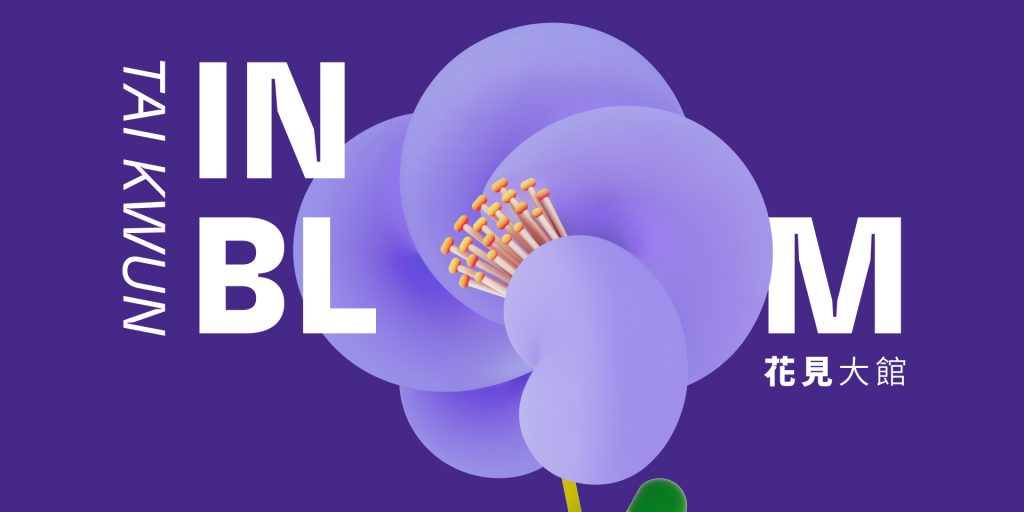 The third edition of the event recently returned to the Parade Ground of the heritage site for a week from April 4 to 10, over the Easter weekend. The event was created with the idea of promoting a greener lifestyle for all.
Tai Kwun has taken some measures to reduce carbon emissions and make the event as green as possible. It lowered its installation wastage up to 90 percent, as most of the festival's fixtures have been made from upcycled materials, and over 95 percent are designed to be reusable.
Now that the event is over, Tai Kwun will collaborate with local groups to transform the fixtures into home furniture for local families living in sub-divided places. All the suitable flowers and plants used at the set-up were also given away to local NGOs and adopted by the end of the market. As imported flowers generate carbon emissions with the need for refrigeration and long-haul transportation, Tai Kwun partnered up with local flower farms to replace the need for imported flowers.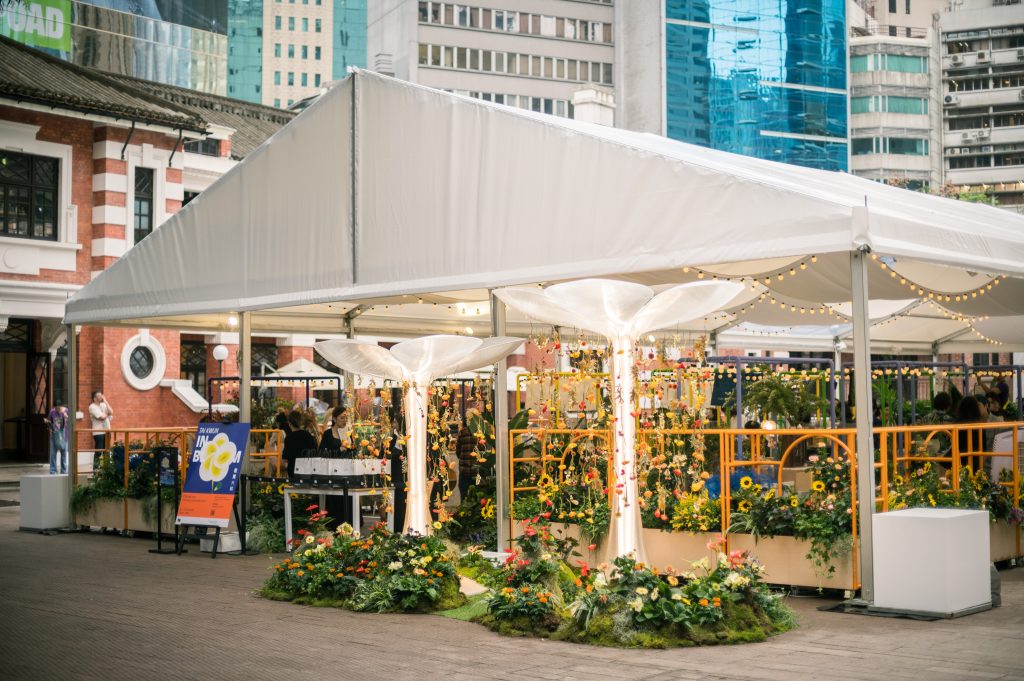 18 local brand partners were handpicked to participate in the flower market, which featured a plethora of workshops, botanical-inspired bites, and plenty of spectacular and sustainable displays for those Instagram moments.
There was certainly no shortage of florists and botanical businesses at the Tai Kwun In Bloom market. Floristry brands that were present include Flower Flows in You, Give Her Flower, nao florist and Floristry by Art of Living., Their offerings ranged from fresh flower boutiques to single-stem flowers and weekly flower orders. Those with a taste for more exotic botanicals were also satiated with plants from Forest Round Round, Root and Uncle Caudex.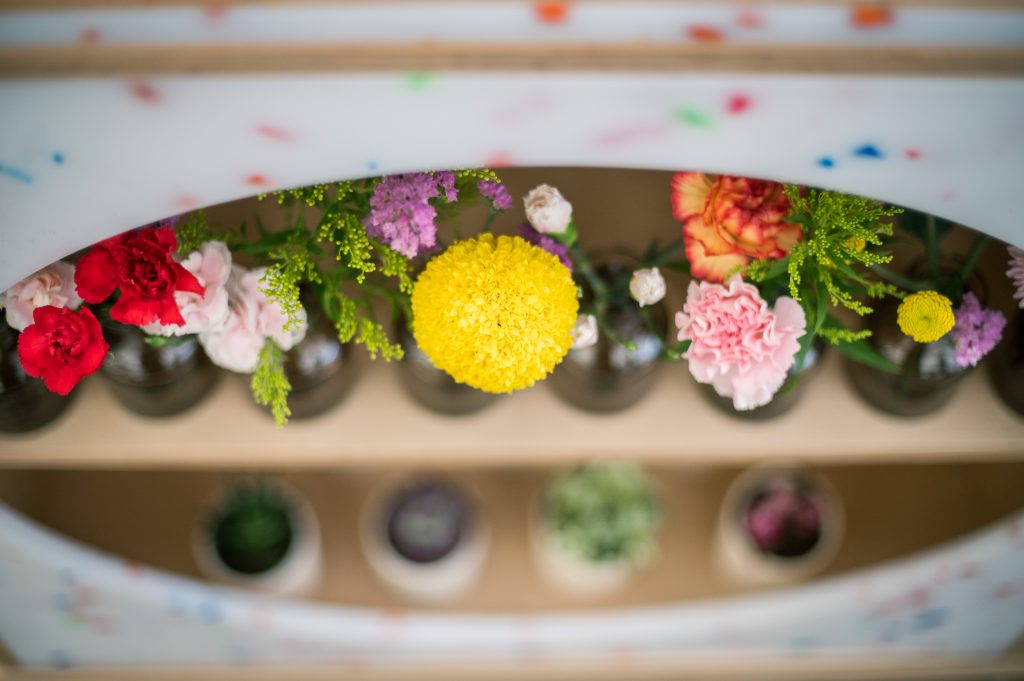 Even if plant babies are not an option for you, Timeless Flower has you covered with their hand-dyed fabric flowers so you can add something floral to your life. It is spring after all.
It wasn't just flowers you could pick up at the market. Local brands like Green Bitch, DayDaySoap, Conceptu Home and Yiwooo provided an array of lifestyle goods, while Tiny Island Maps had their quaint designs printed on different items and Soulmatte sold plant-based vegan leather handbags for those seeking stylish but cruelty-free accessories.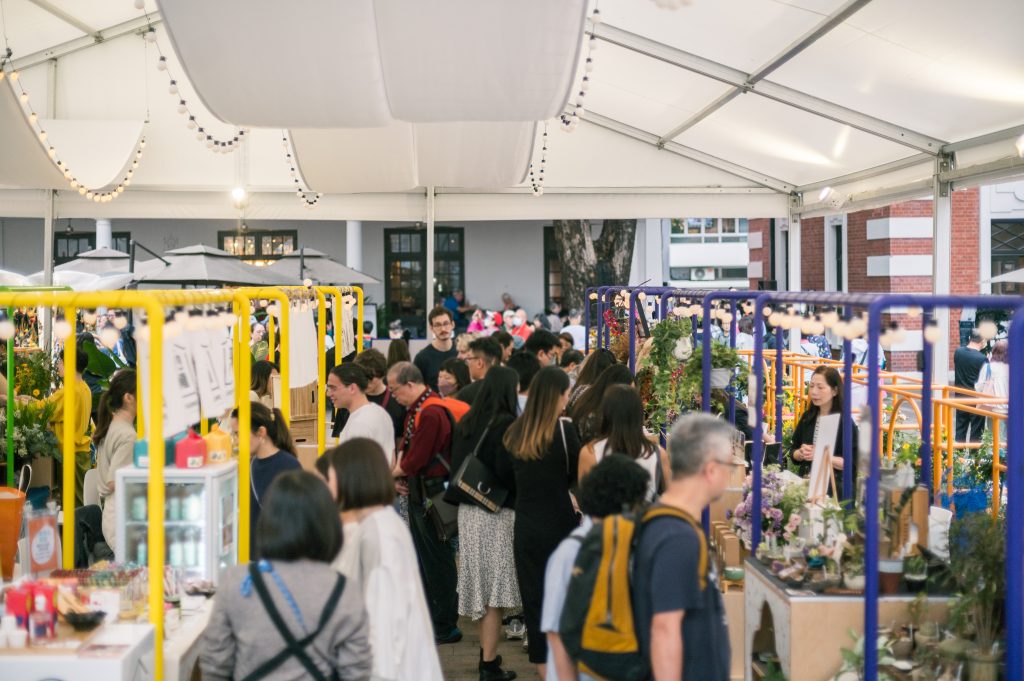 No party is complete without some bites. Food businesses like local bakery Solight Studio, kombucha brand Fruitable Hong Kong and agro-food brand LocoFarms showed up with their delectable offerings. Spanish restaurant 22 Ships brought their traditional yet modern tapas and drinks from chef Antonio Oviedo.
Meanwhile, Japanese café Between presented delicious modern Japanese café bites, as well as signature blends and wellness beverages crafted by their seasoned baristas. Beyond Tai Kwun's Parade Ground, one can find refreshments in the form of floral-inspired cold brew tea from LockCha Tea Houseor something harder like the gin at the Botanical Garden.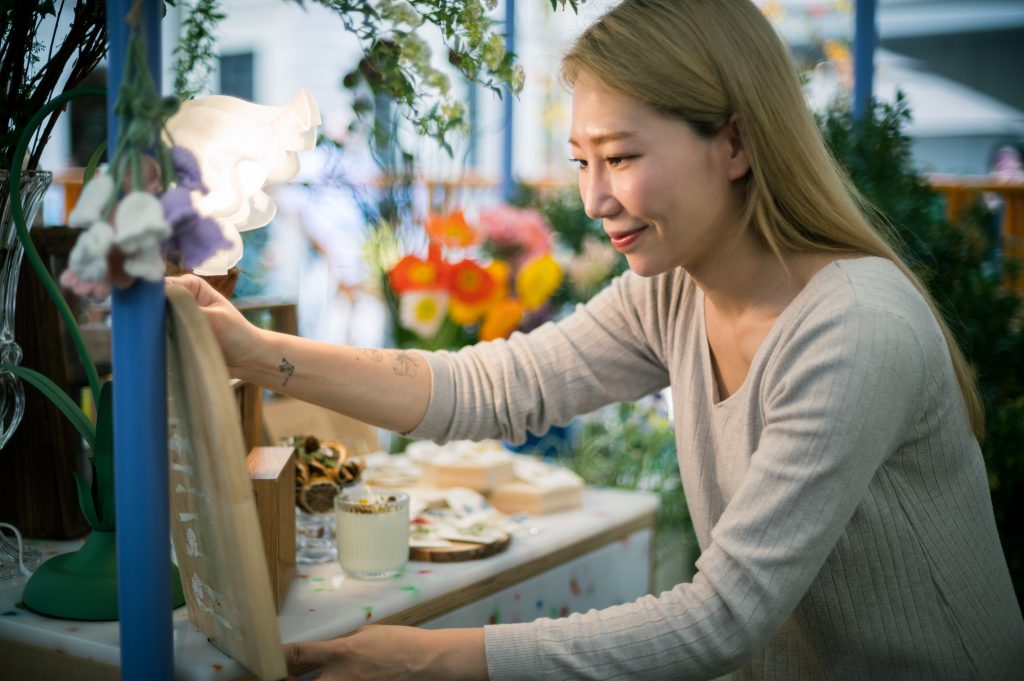 As a centre for heritage and arts, it makes sense for Tai Kwun to offer crafty activities aplenty at its location. Visitors could make their own mounted Rabbit's Foot Fern to take home at bonart's workshop, while PAP Studio held a glass mosaic workshop that played on the beauty of moving light and shadows. Besides that, visitors can also paint their own white porcelain bowl with different flower gods at Touch Ceramics and book lovers are invited to indulge in from Taschen.
Local brands Yiwooo and Fruitable Hong Kong also teamed up with Tai Kwun to offer two very interesting workshops. Participants managed to learn basic bamboo-weaving techniques to create bamboo trays without using any glue with Yiwooo, and Fruitable Hong Kong gave a lesson on how to brew kombucha with locally farmed products.
With such engaging activities at Tai Kwun, it is safe to say that the heritage site has really blossomed.
Also see: 7 Insta-worthy spots in Tai Kwun that Hong Kong is loving