Rimowa's Seit 1898 exhibition bags New York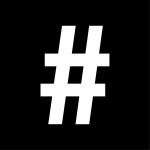 By: Zaneta Cheng
October 24, 2023
After its debut in Tokyo, Rimowa's Seit 1898 exhibition has made its way to New York. Zaneta Cheng heads to Chelsea Factory to see just what innovations the German luggage brand has been spearheading over its 125 years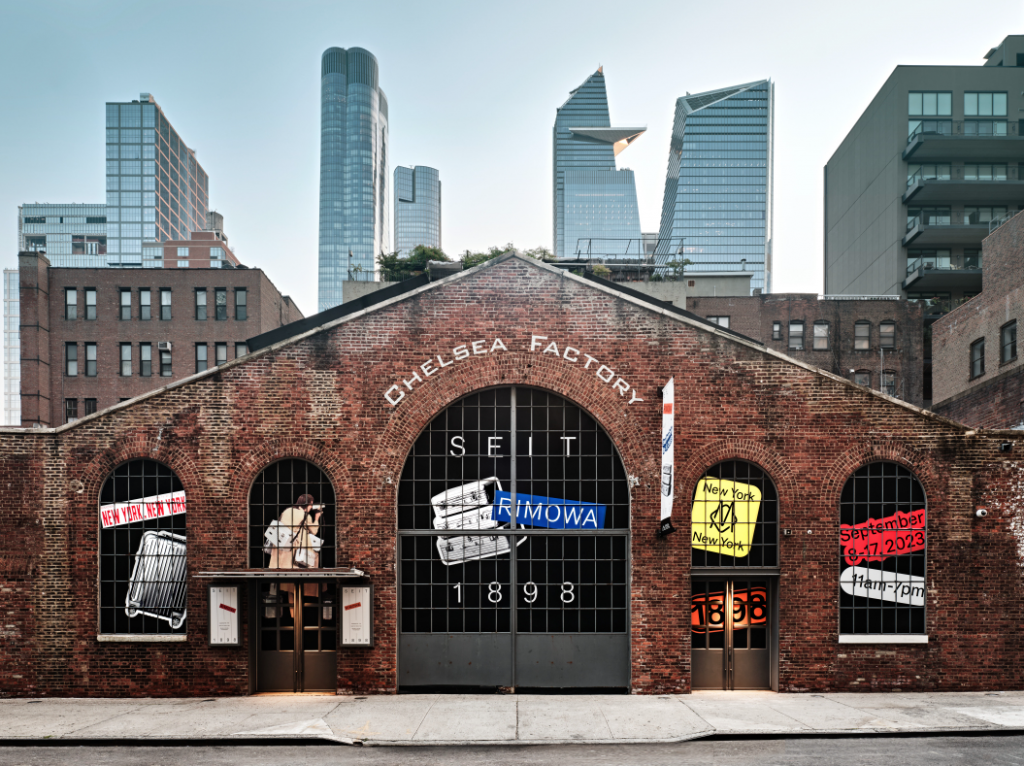 I can't pinpoint the exact moment when I began believing that airport travel would be a much more aesthetic affair if everyone owned Rimowa luggage, but it's a thought that's stuck with me for quite some time. It would be a less harried experience, for one, because Rimowa wheels and handles are really quite something and the bags' manoeuvrability is unparalleled. Lately I've been leaning into this idea even more, likely fuelled by my recent visit to the German luggage brand's travelling exhibition Seit 1898 and its new store in New York's Soho district.
So let's talk shop. The interior is sleekly done with white walls and steel shelving divided by glazed, ridged Plexiglas. Aluminium cases are displayed alongside smooth, dip-coloured polycarbonate luggage and the smaller personal range that Rimowa has been focused on expanding of late. Everything takes on the appearance of an art piece, and there are actual pieces – such as a grooved aluminium suitcase circa 1975, covered in travel stickers – displayed as standalone exhibition items to the left of the store to showcase the make's exceptional durability.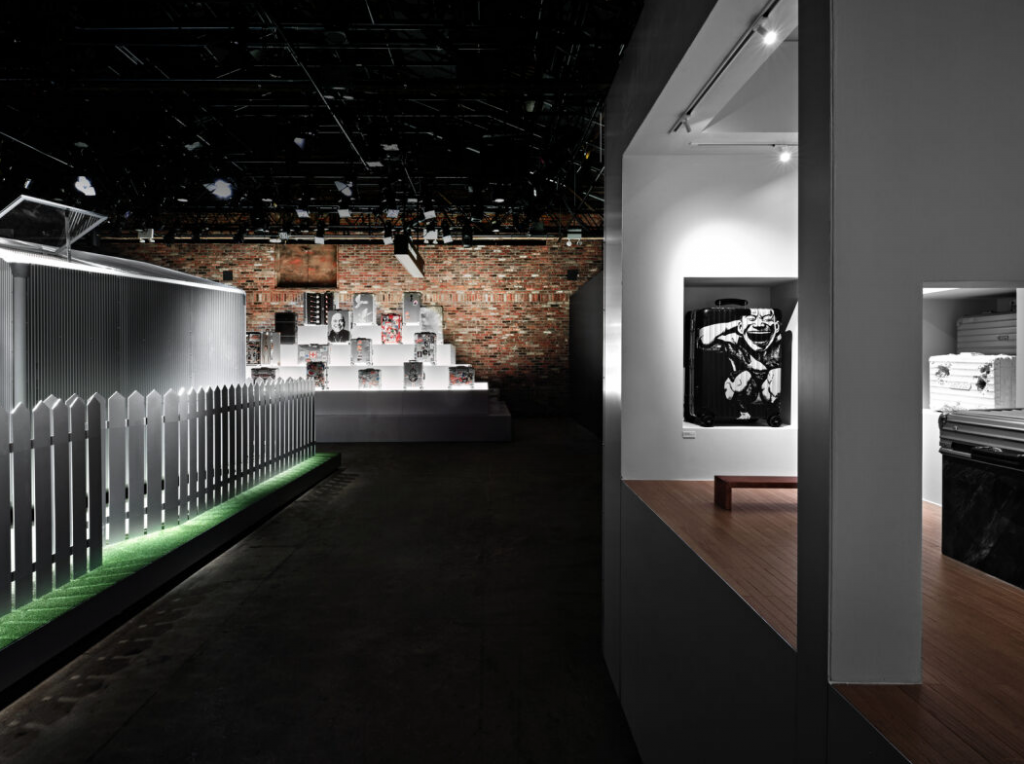 Destination stickers also feature heavily in the store. There's a column devoted to them. Despite the brand's own austere aesthetic, or perhaps because of it – each suitcase, product and item is of one colour only, and evenly ridged – it encourage clients to personalise heavily. At the back of the space (it's not a huge shop), there's a mirrored column. Turns out it's the brand's photobooth concept that went viral on TikTok. The booth itself takes actual passport photos, done to the specs of the US passport.
It's free and any customer can take and retake photos. We were standing and waiting for 20 minutes to give it a shot because any snap happy customer is free to stay as long as they'd like without being shooed away. No wonder that the queues to get into the store are so long. On weekends, I'm told, they wind around the block with clients from all over the country wanting to give this social-media-famous activity a shot.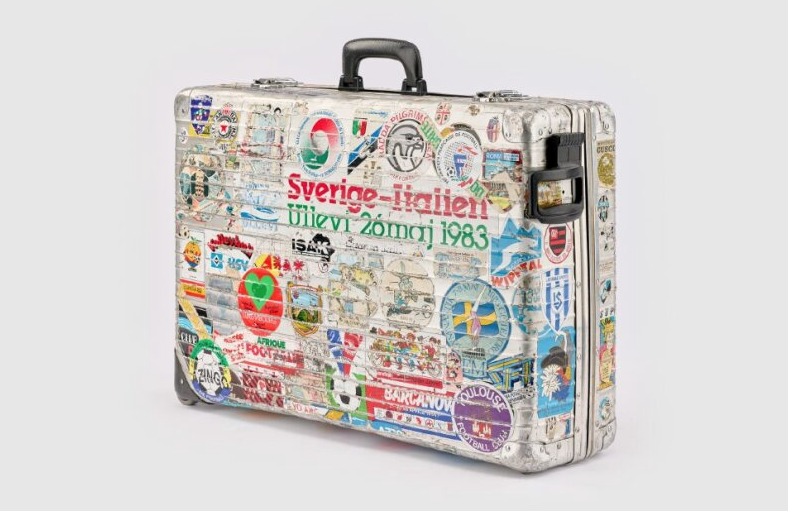 Since rebranding, Rimowa seems to have its finger on the pulse of what's cool. On the same morning of our tour, Blackpink's Rosé, race car driver Lewis Hamilton and Kylian Mbappé have been announced as the brand's newest global ambassadors. All this, timed with the New York instalment of the travelling exhibition, and a very apt collaboration with Tiffany & Co. was announced to be unveiled at the end of September.
This is just a fragment of the many different activations the brand has planned for its 125th anniversary. On this occasion, we're in New York for the second stop of the retrospective exhibition Seit 1898. Chelsea Factory has been converted into an exhibition space with a reception lounge covered in sleek chrome fixtures and blue carpet emblazoned with all the iterations of the Rimowa logo from years past. Translated from German, "Seit 1898" means "Since 1898", which nods to the brand's founding in Cologne, Germany, 125 years ago.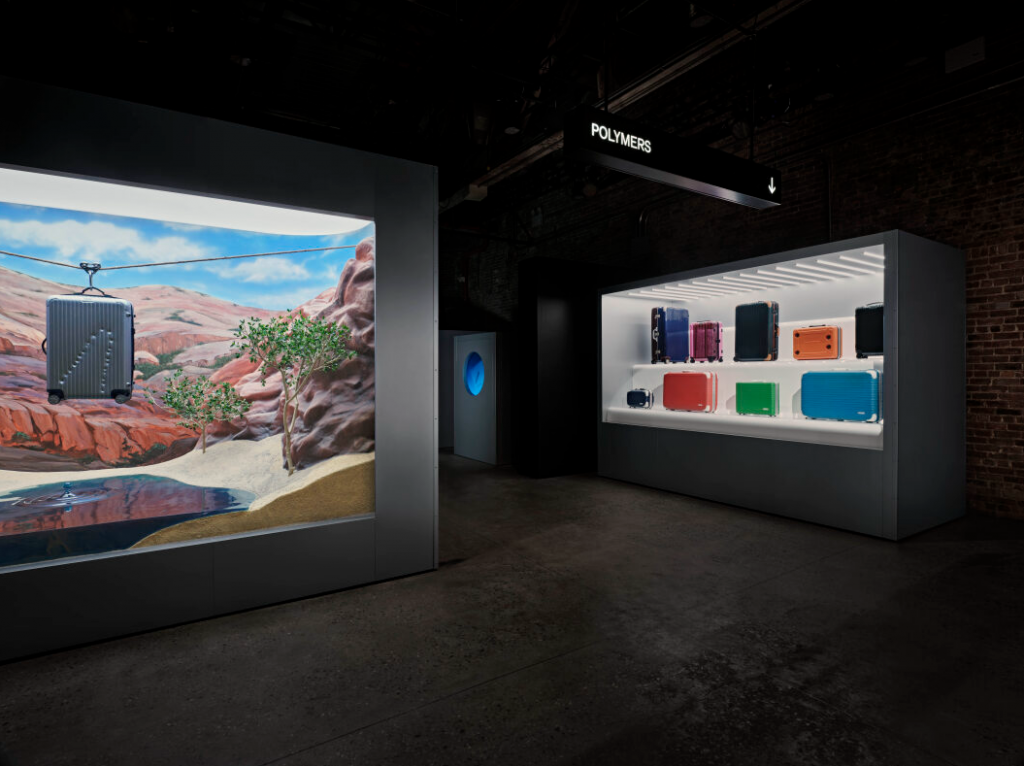 The grooved aluminium cases have since gone on to become an iconic motif in luxury and, as travel has evolved, so has Rimowa and its approach to durable materials, form and function when it comes to its suitcases. Past the reception lounge are a series of dioramas that highlight Rimowa's legacy. They include suitcases pulled from the archives to trace the brand's past from trunk maker to a leader in luggage using a unique and durable alloy. There's a particularly striking display of a Rimowa case that once travelled through Ellis Island, which holds particular significance for New Yorkers. It's a reminder of the city's origins as a melting pot as well as its immigrant struggles and an example of the brand's remarkable durability.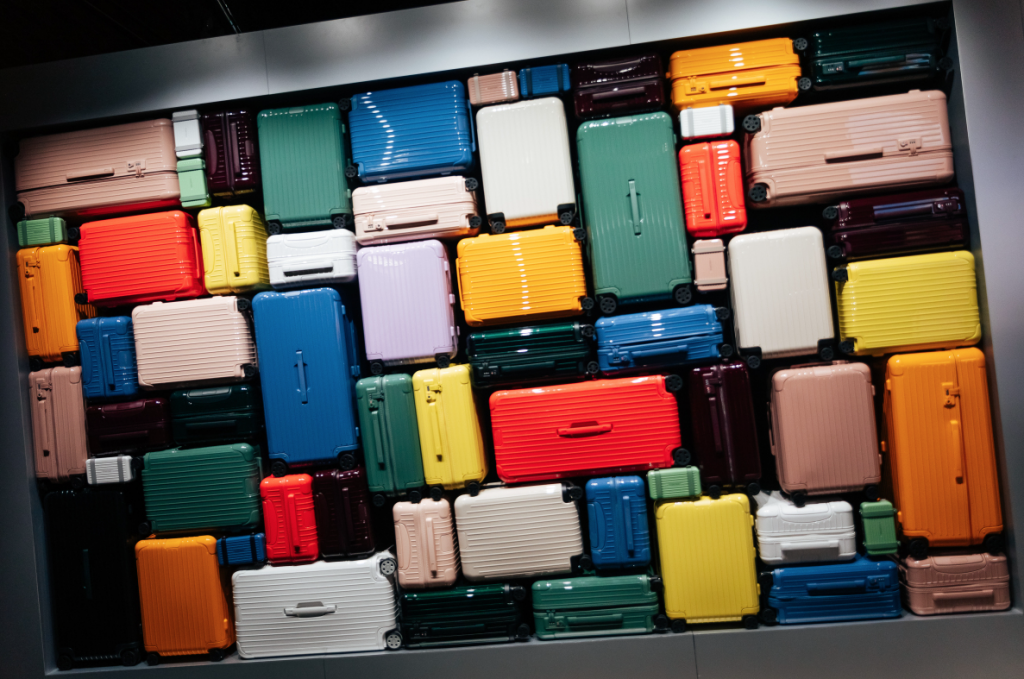 Legend has it that Rimowa's iconic material came about because a factory fire in the 1930s destroyed everything but the aluminium on the premises, prompting second-generation owner Richard Morszeck to make it the material of choice for Rimowa's luggage going forward. A larger-than-life "exploded" Rimowa Cabin is suspended
in mid-air for all to understand the intricacies of how a Rimowa suitcase is put together.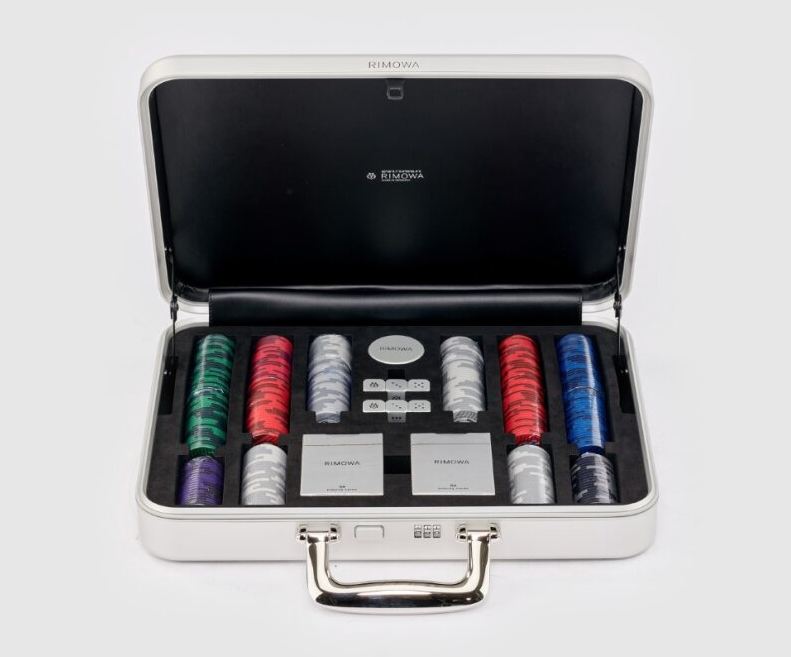 The exhibition then moves into polycarbonate cases, which were developed as a response to commercial jet flights and their quieter, heated and fully pressurised cabins. Rimowa became the first in luxury luggage to use the specialised polymer in its products in 2000 in what is now known as its Essential line. Not only was the material found to be sturdier but it was also substantially lighter in weight and its injection moulding, heat- and chip- resistant, fully dyed vibrance allowed Rimowa to continue innovating and defining modern travel.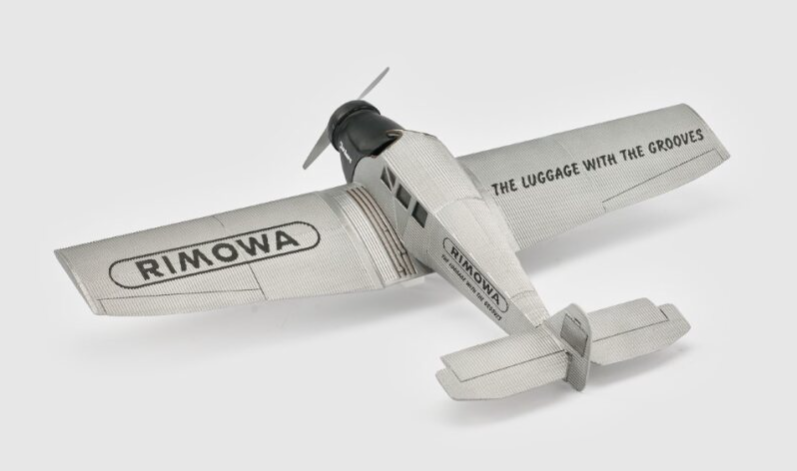 Continuing past the rainbow tetris of polymer cases we arrive at display cases that highlight the brand's different experimental collaborations through the years. A suitcase suspended above a faux ravine with multiple dents illustrates the magnitudes of stories behind each scuff and scar. There are sound stages that highlight the bespoke and purpose-built items that the luggage-maker also creates – be they instrument cases, poker sets, chess sets, drawers and credenzas or cases for watch collectors and model plane makers. The cases are for the most part tailored solutions for specific needs, which form an integral part of the brand's identity – cases needed to be made for a host of on-the-road professionals – and are largely limited-editions or made-to-measure one-offs. They each mark a moment in time, representing the needs of different people and placements.
Also see: Art happenings in October