"Moonlight August by the Peninsula" opens in Central
August 9, 2019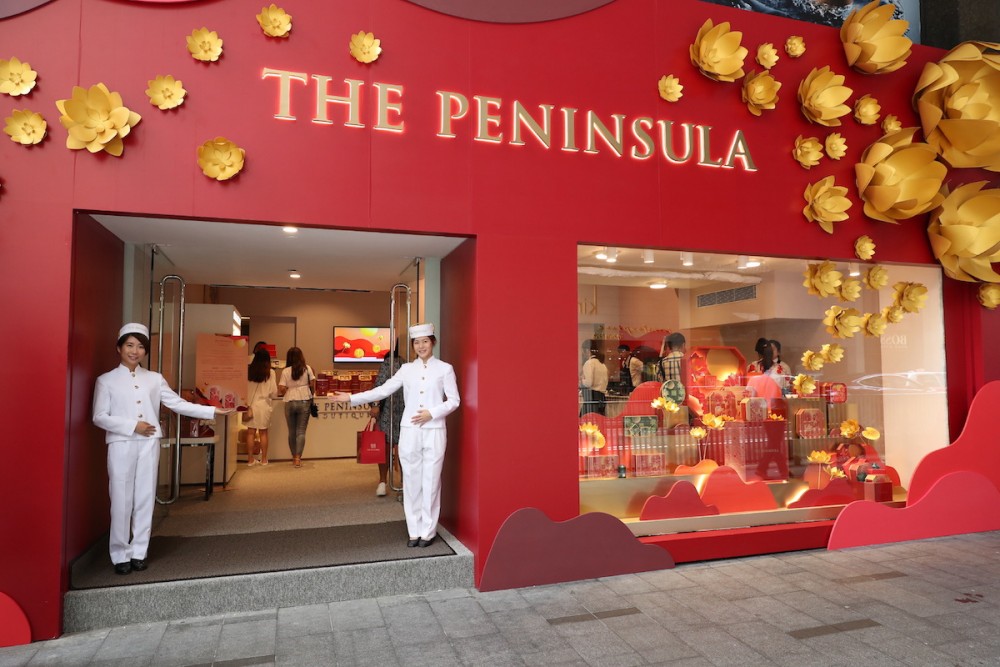 The Peninsula Boutique has recently launched the "Moonlight August by the Peninsula" Pop- up at the Pacific House in Central so that Hong Kongers can enjoy the traditional pleasures of the Mid-Autumn season. Guests can enjoy Star Chef mooncakes (gourmet versions of the traditional dessert), special teas and a "Five Senses Illuminous Experience" that includes an illuminated lotus pond.
Being held from the 2nd till the 31st of August, the Pop up has already put up 52 giant lotuses to symbolise the 52 weeks in a year. After entering the Pop up, guests can go to the "Tasting Area" that contains mooncakes and selective teas that build the foundation for any successful Mid Autumn celebration. Guided by staff, guests can then head to the lotus pool in the "Five Senses Illuminous Area", the perfect place to take selfies and preserve the experience. Like any good immersive sensory experience in Hong Kong, all five of your senses will be enraptured by what is described as "the sights of a full moon and abundantly beautiful lotuses; the sounds of a peaceful breeze; the delicate floral aromas that infuse the space; the sensation of touching the lighting display; and the tastes of delicious mooncakes and tea".
The 50 most innovative selfies taken here, if uploaded to Instagram or Facebook with the tags @ThePeninsulaBoutique, #MoonlitAugust, and #TraditionReinvented, also have the chance of winning special premium tea gifts from the peninsula.
The Peninsula Boutique has also unveiled new mooncake flavours in celebration of the Mid Autumn season. Headed by Chef Tang Chi Keung, the Chinese Culinary Advisor for The Peninsula, the Mini Mooncake Collection for has two new additions: the Walnut Egg Custard and Dried Longan Egg Custard. The Mini Tea Flavoured Mooncake Collection now also comes with two brand new assortments- Tie Guan Yin Tea Egg Custard and the Breakfast Tea Egg Custard.
The Peninsula Boutique Pop up will also visit Times Square in Causeway Bay (31st July till the 14th September) and Harbour City (22nd August till the 13th of September); but with the "Five Senses Illuminous Experience", so we suggest you hurry and check out the immersive experience while you still can.
In this Story: #events