This London Underground train received a pastel-coloured makeover by Kirkby Design
October 28, 2019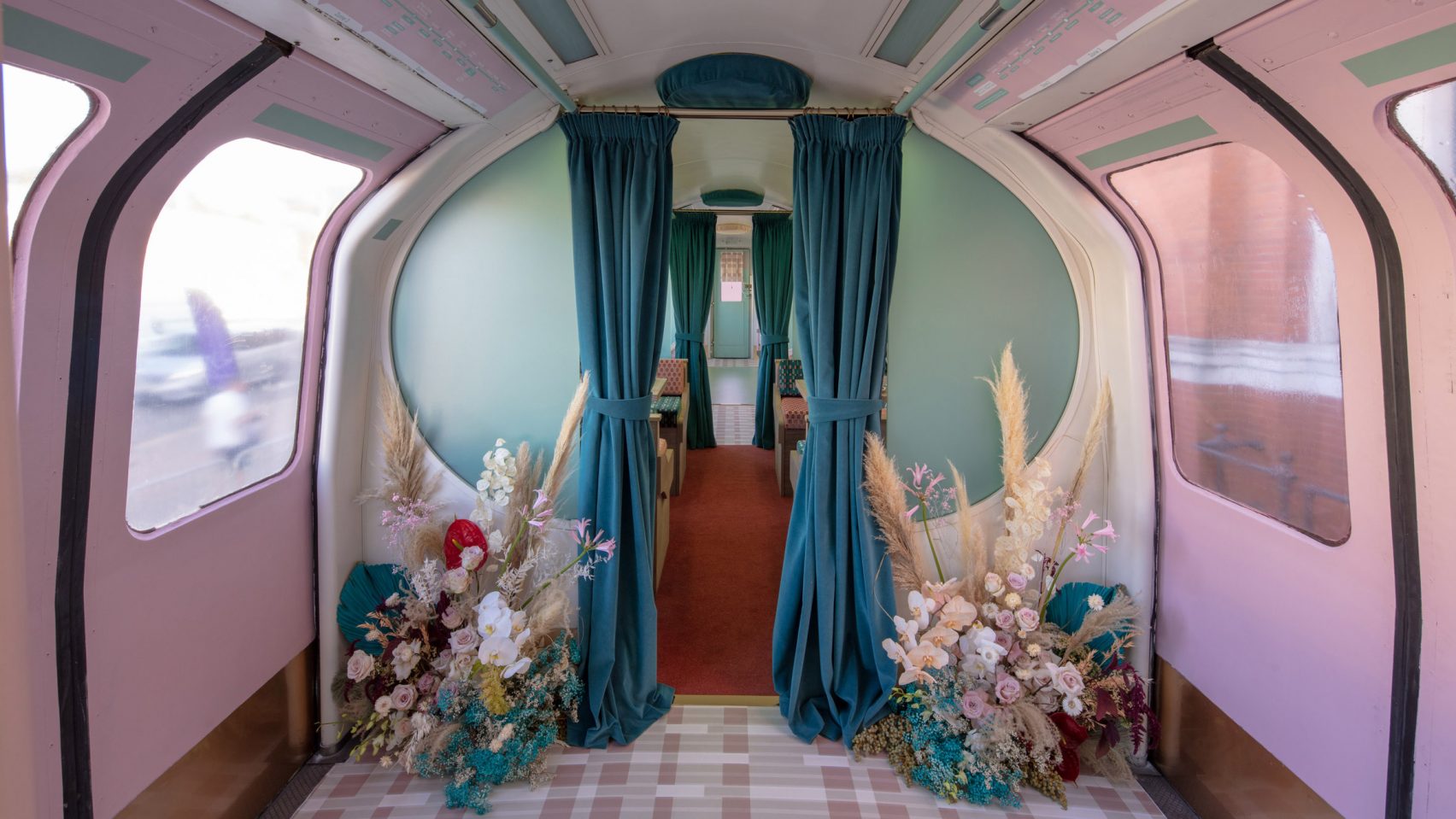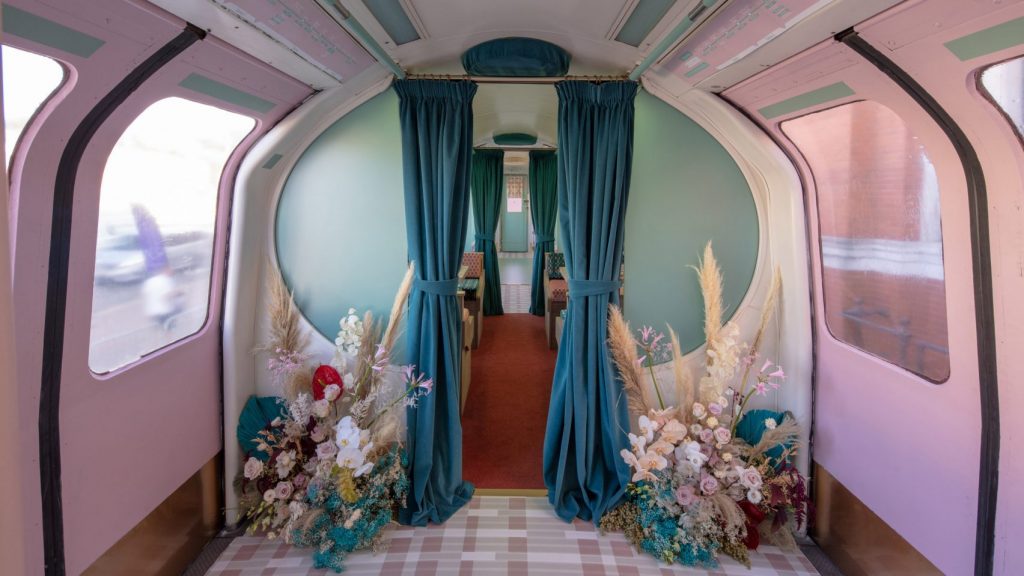 The London Underground is one of the oldest subway systems in the world. As one of the most iconic features of the city, its logo, carriages and seats have long accompanied generations of Londoners and visitors to the city since the 1860s.
Of course, things have changed a bit with the times, so you might not see the usual colours and patterns. At this year's London Design Week, the carriages of a former 1967 Victoria line train received a grand pastel-coloured makeover by textile studio Kirkby Design.
Staying true to the historical patterns but adding a modern twist, Kirkby Design has adapted the scale and colours of various designs archived in the London Transport Museum. The textile studio collaborated with Transport for London to recreate a series of iconic velvet upholstery fabric designs, with hues varying from soft pink to mint green.
Aside from repainting the exterior of the carriage into blocks of pastel colours, Kirkby Design has also taken care of every last detail of the entire experience and made arrangements for the interior design. The interior of the carriage has been wrapped with velvet fabrics from Kirkby Design's Underground Vol II collection. In addition, the modern plastic handles we're used to have been replaced with gold brass hoops to bring back the vintage feeling of luxury transport.
"We wanted it to be an immersive experience, with every last detail taken into consideration," remarked the brand's creative director, Jordan Mould, to architecture and design magazine Dezeen."All the graphics were redesigned in our colours and carefully installed to protect the original posters and maps underneath."
Mould further explained in the Dezeen interview that velvet was chosen as it was the most similar in terms of the quality of the original wool moquette used in the 1960s. While moquettes are tough and resilient and appear to be too coarse for the interiors, velvet brings out the same design patterns with a softer touch.
Behind the heavy curtains, the first-class area uses the same velvet fabric, but with a different palette. Teal blue and coral are decorated in the space along with plush carpets of the same colour. The wooden tables are embellished with brass art deco lamps and fine utensils, bring the opulent experience to the next level.
The candy-coloured carriage was showcased at the Olympia tube station during the London Design Festival along with more than 400 designs, exhibitions and events across the British capital. Though the event has now ended, head to Kirkby Design's Instagram (@kirkbydesign) for more details on this luxurious, antique and dreamy train.