With Father's Day fast approaching, we here at #legend understand that its stressful to try and find the perfect gift for any dad. Fear not. From the team that brought you an easy-to-follow ultimate Mother's Day gift guide, here are all the ways you can make your father feel appreciated on this special day.
For the Foodie Dad
Everyone loves trying out great food- especially if it comes with a special offer. If you're a foodie, chances are you might get it from your dad and we know you'll both appreciate a wonderful meal together.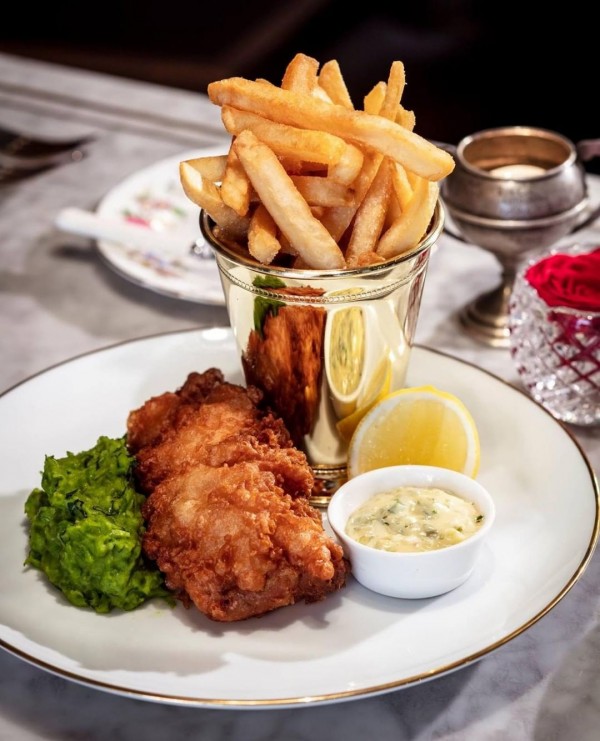 Gough On Gough has a special set menu featuring a classic Sunday Roast lunch. It's priced at HK$498 per person. At an additional HK$248, you can also opt for two free-flow packages. The restaurant specialises in bring traditional British cuisine to Hong Kong, with an Asian twist of course. It remains open from noon till 8pm on Sunday. The menu has some mouthwatering dishes like Beef Wellington, Roast Loin of Dingley Dell Pork, Roast Leg of Lake District Lamb and even a vegetarian option of Grilled Celeriac Steak.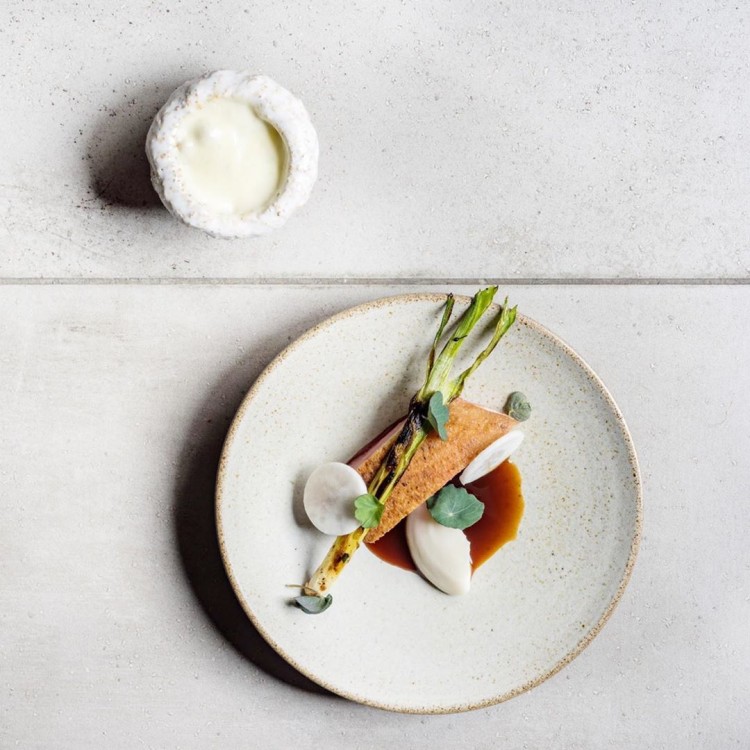 For something a little bit more fancy, head to Aulis Hong Kong, Simon Rogan's development kitchen, where you will be treated to an eight course menu for dinner. The dinner set is a bit of a splurge at HK$1480 per person, but the dishes are created using only fresh ingredients,. Chefs will guide diners through the tasting menu and, at an additional HK$680 per person, the dishes can be paired up with wine or cocktails. Aulis can either be booked as a private room or you may book as many seats as you need from the 12 that are available. Once seated, you will able to sample incredible combinations, like chef Simon Rogan's sea urchin custard, caviar raw beef in coal oil, sunflower oyster and pike perch roe mushroom wholemeal.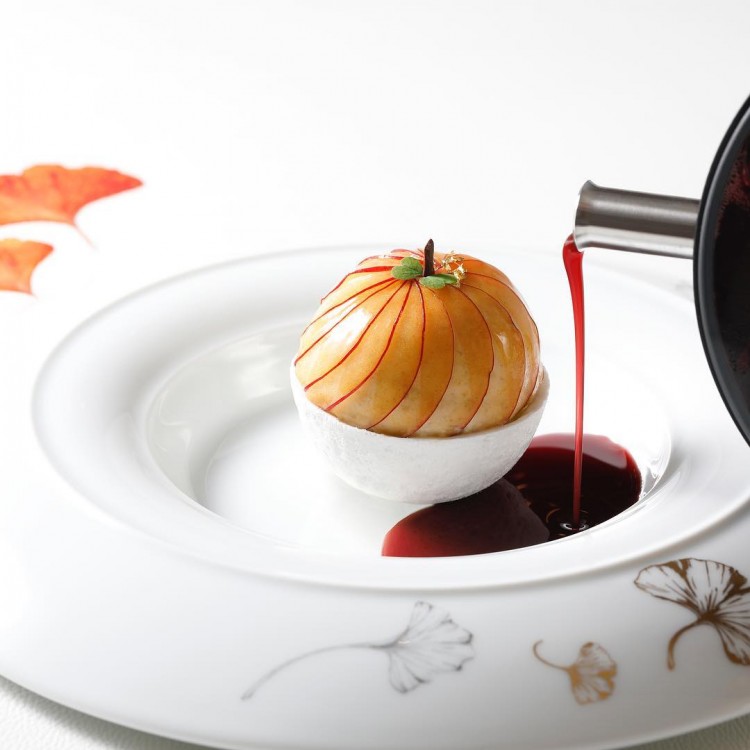 At Tate Dining Room, you can try out an eight course meal for HK$1680 (+10 %) per person. For an additional HK$480, three glasses of wine are also offered. Six for HK$780. Here you can try decadent creations. Such as Ode to Chinese Yam (Cream of Sweetcorn Chinese Yam with a special selection of Ossetra Caviar and aroma of sesame oil), Ode to Scallion (Blue Lobster lightly steamed with Scallion Ginger Sauce and duet of Vin Jaune Shaoxing Wine Foam) and Ode to Pigeon from France (Steamed Pigeon "Au Sang" paired with fermented mustard green served alongside Sichuan Pigeon Sauce).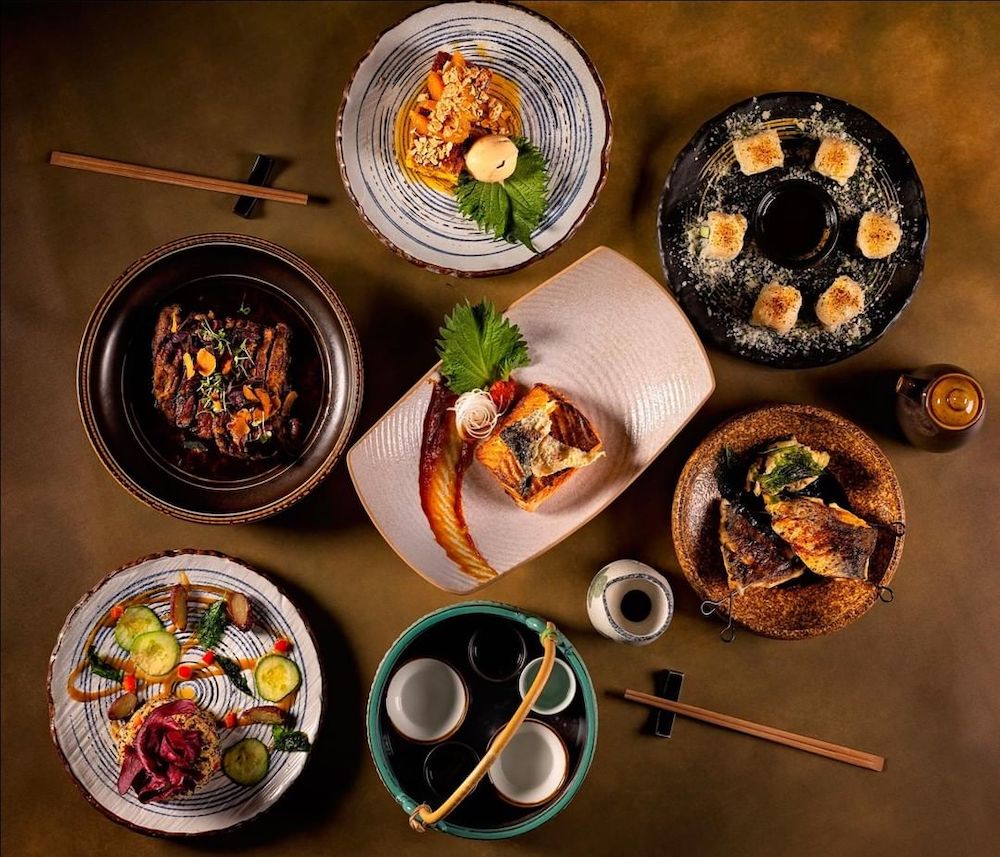 ToyoLima has created a special Peruvian style dish for this Father's Day. They will serve Tacu Tacu Montado– their take on the signature dish. It will feature Peruvian rice, stir fried snow peas, red and yellow bell peppers, chimichurri and grilled USA rib eye. It can be served montado, or topped with fried banana and an egg- customer's choice naturally. The dish will be available during brunch and dinner for HK$330.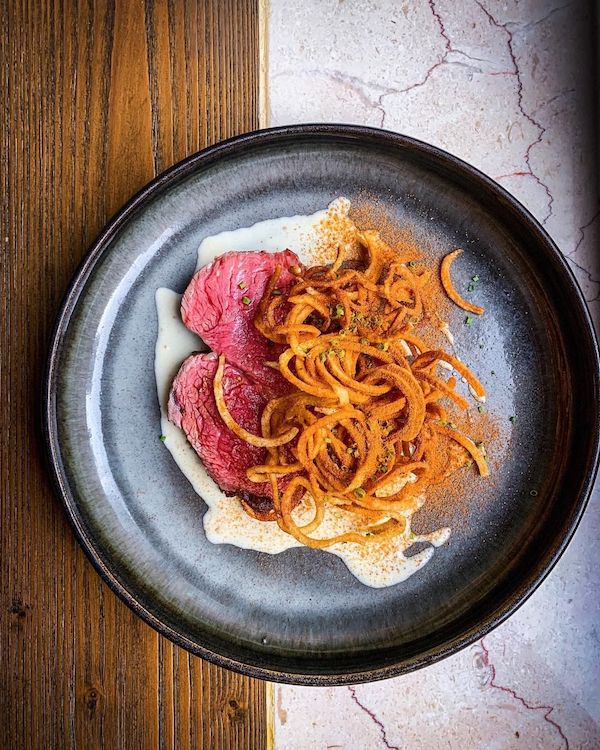 Great minds usually think alike and it seems that Madame Ching in Wan Chai has also crafted a special dish for Father's Day. Using the British Hereford Free Range Ribeye, they present a modern Chinese twist to the tender meat and serve it with Xinjiang Potato Fritters and a homemade Fuyu Béchamel. Their dish will also be available during brunch and dinner for HK$240.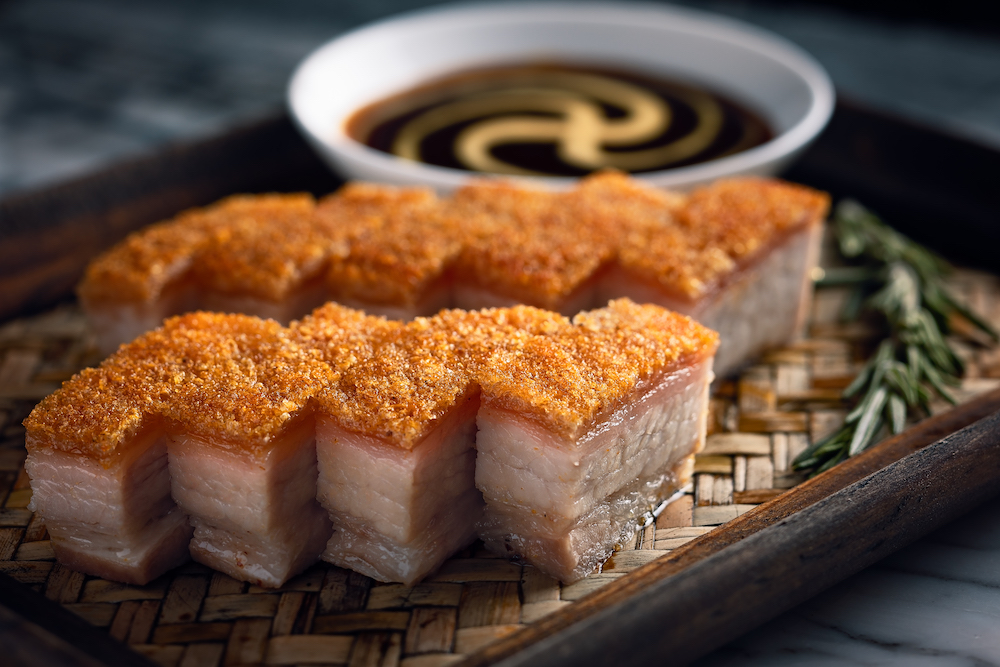 This Father's Day, try a more unique location. Tai Kwun is where most of Hong Kong's cultural heritage comes alive. The ancient mingles with the modern. The Chinese Library, part of the Aqua Restaurant Group, is stationed at the old Central Police Headquarters along Hollywood Road. Executive Chef Junno Li stays true to the nature of Tai Kwun and has created a revamped version of Chinese classics: with a Slow Roast Pork Belly scented with Rosemary and, a Father's Day Special, Crispy Alaskan King Crab leg with basil and shredded golden egg. A must try this year.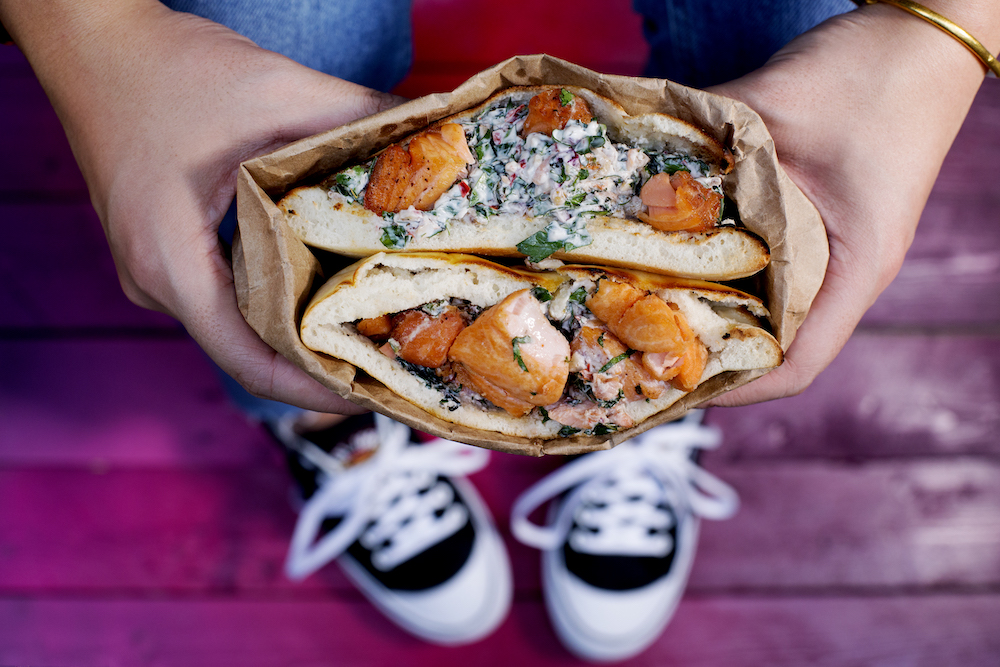 Hong Kong is known for its street food- and for being Asia's International City. This year, take your father to enjoy a street-food style meal with a Middle Eastern Twist. Modern Middle Eastern Restaurant and bar BEDU's "Eat. Sleep. Pita. Repeat." menu is available every Tuesday to Sunday, from noon to 3pm. It features mouthwatering dishes that use fresh local ingredients and bring the taste of Africa to Asia. Some of the star dishes include the Golden Spiced Chicken served with zhoug labneh, the Crispy Salmon that is mixed with Middle Eastern dressings, and Salt baked Lamb with beetroot labneh. There are also vegan and vegetarian options with Falafel, Tahini, Harissa Chickpeas and Hummus and Pickles, to name a few. The menu allows for guests to combine a homemade pita with a dessert and additional refreshment. The meal is worth HK$140, or HK$95-105 per individual dish.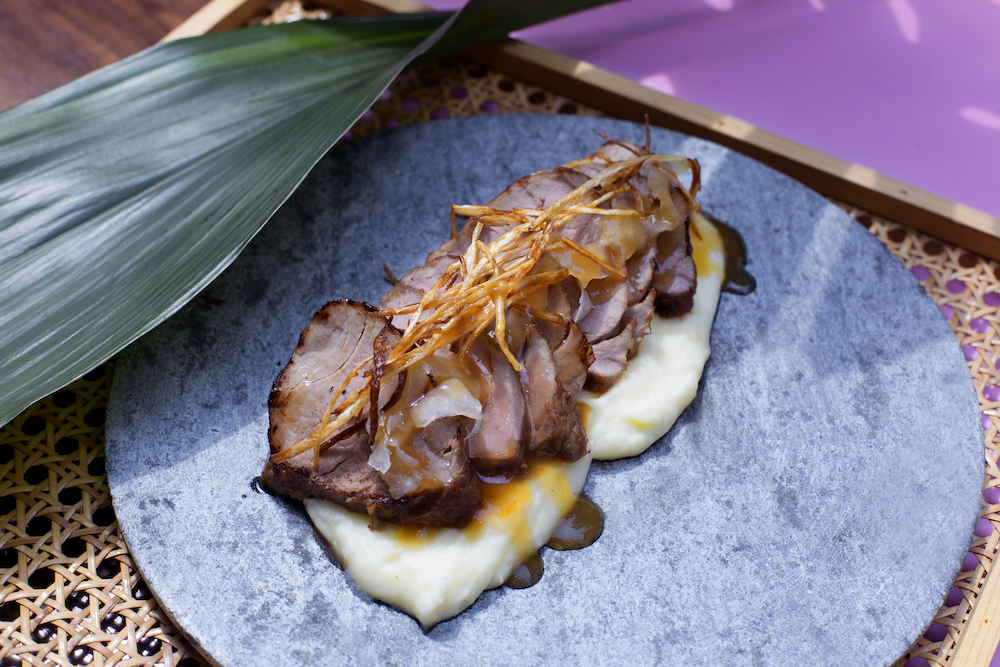 Fusion restaurants can be an exciting dining experience for everyone. Uma Nota at Soho brings Japanese Brazilian fusion dishes for their customers- better known as Nipo-Brasileiro. They have added a wonderful range of new dishes to their roster that are worth checking out. Some of the ones that stand out are the Lombinho de Porco, succulent pork tenderloin confit on a creamy bed of saikyo miso mashed potato (HK$250); the Miso Tradito, thin slices of white fish marinated in a miso based sauce with leche de tigre, topped with cashew nuts, chilli, coriander and avocado to balance the savoury flavours (HK$150); and the Ceviche Nikkei, white fish, octopus and avocado served in a base of rice vinegar, mirin, soy sauce, dashi and lime (HK$175).
For the Stressed Out Dad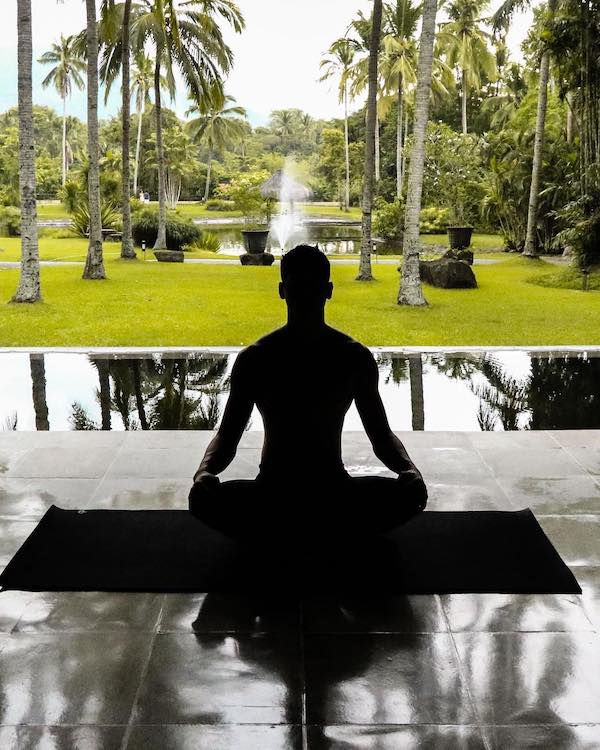 With the busy lives that we all lead in Hong Kong, sometimes we want nothing more than to take a break and re-group from all the stress that we encounter. What better gift for that than sending your father to a 4-night, 5- day stay at The Farm, an eco-luxury holistic medical resort that is offering a 30% discount for their medically- supervised health programs for fathers everywhere. Based in San Benito, Philippines, some of their programs include the Health Optimisation Program and Pain Management Program. They also have more specific ones, catered towards targeting a specific area: the Cellular Health Programs (which include the Male Revitalisation Program and Natural Athletic Performance Enhancement Program) and Aesthetic Beauty Programs (which have the Slimming and Body Contouring and Vigor and Vitality). Guests can also enjoy their very own, customised Detox Cleanse and well as other medically focused programs that target illnesses like diabetes. Reservations can be made by emailing The Farm at [email protected]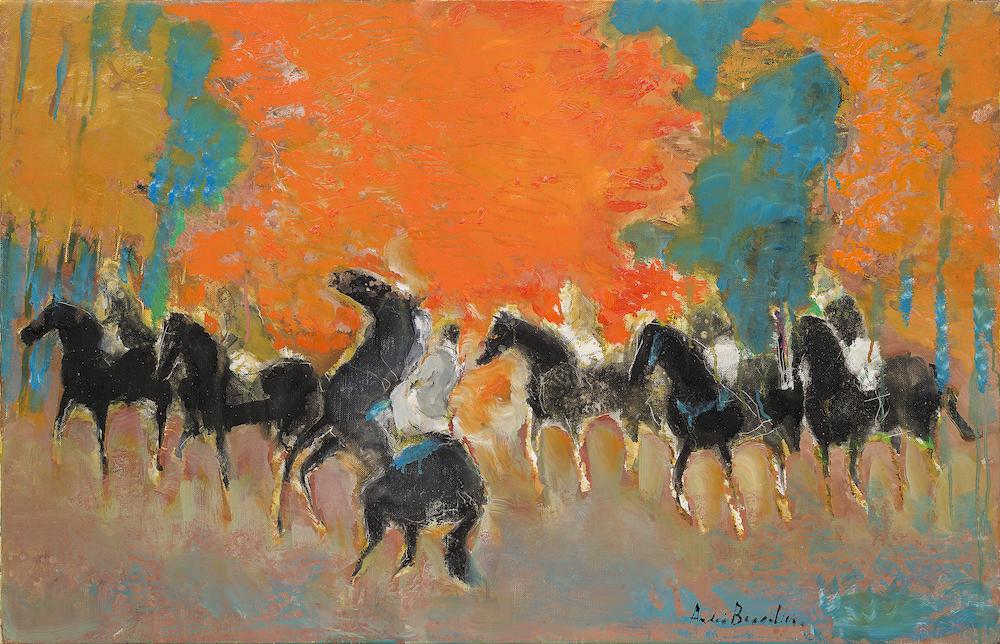 If you live in the Pearl of the Orient, you will have no doubt sampled some of its gorgeous art galleries and art museums. From M+ Pavilion to the Galerie Du Monde, Hong Kong is an art lover's dream at times. If your father also has a soft spot for French Art, take him along to the Opera Gallery Exhibition featuring André Brasilier in his solo exhibition "André Brasilier in Hong Kong". The artist, who will turn 90 this year, creates simplistic, yet romantic, works of art that draw on Abstraction and Expressionism, with hints of Japanese "Edo" printing styles. His works will be featured from the 13th of June till the 28th of July 2019.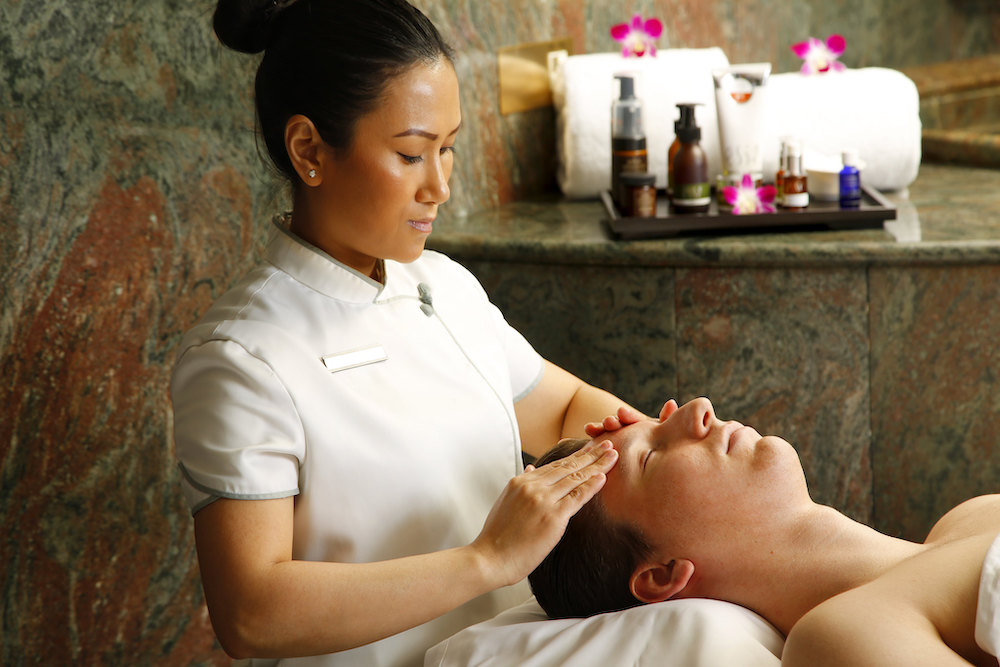 For a more pampering and rejuvenating experience, head to I Spa and treat your father to the Relax & Recharge- Father's Day I-Spa Experience. The one and a half hour treatment includes a Therapeutic Full body Massage and Refreshing facial. Or, you could also choose from the two other experiences that I-Spa has to offer: with the Summer Beauty Experience featuring a Rejuvenating Face and Eye Treatment and the Perfect Summer Experience also with a Therapeutic Full Body Massage and relaxing Foot Massage.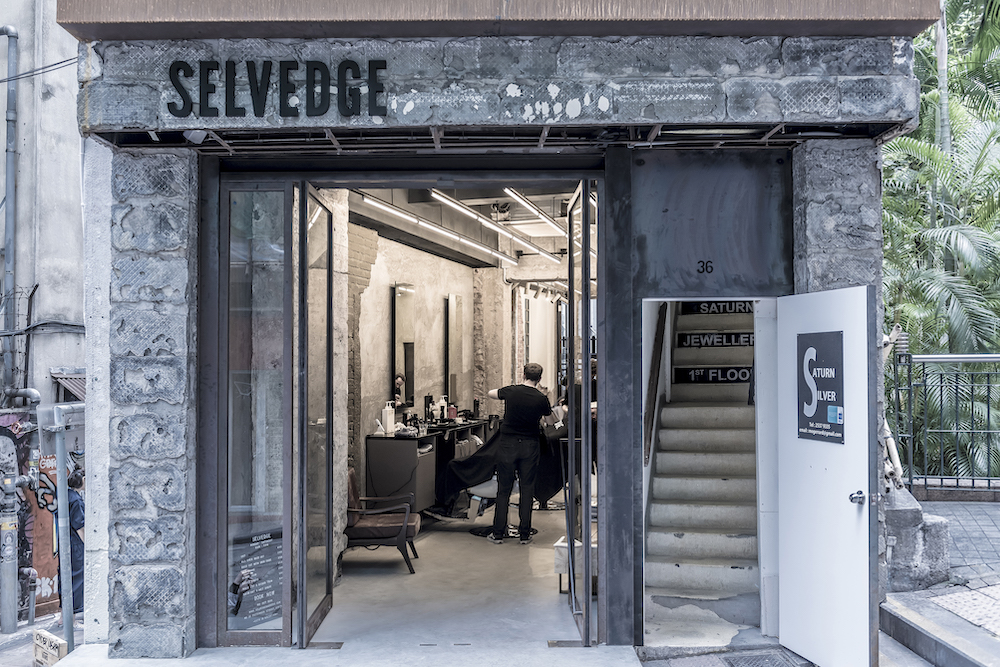 Selvedge Grooming is also offering an exclusive Father's Day offer. It includes a signature haircut as well as Selvedge Grooming's Eau de Toilette fragrance- a must have for any de-stressing grooming experience. You can also choose between a glass of Singleton Whisky or an ice cold Peroni beer for your dad to sip on as he gets his haircut.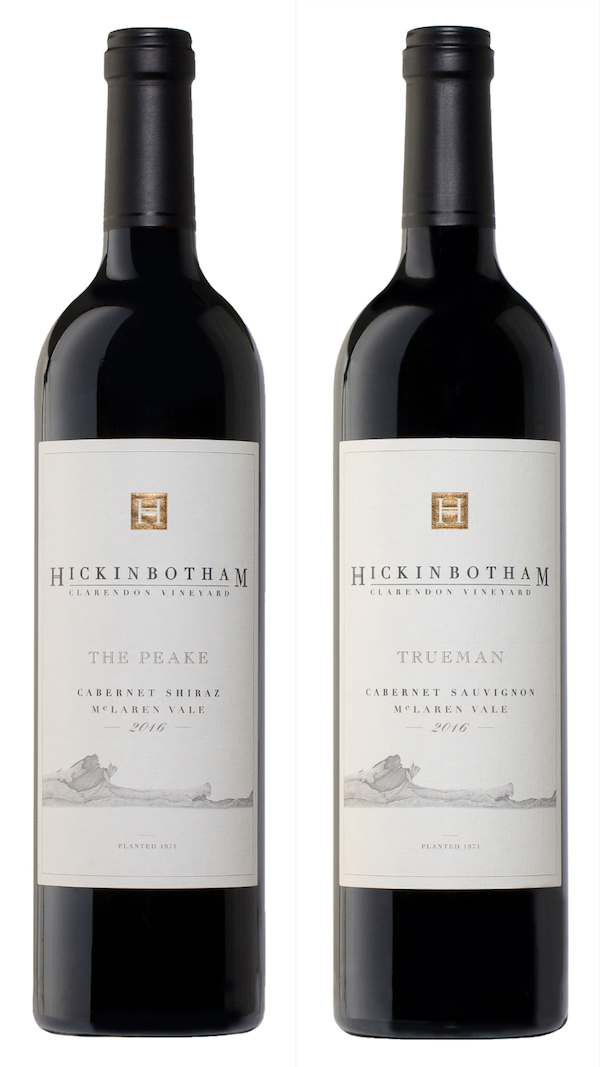 If you read that last bit and you knew your dad would appreciate a good drink, why not get him some of the Hickinbotham 2016 vintage blend? Winemaker Christopher Carpenter brings the balanced and complex flavours all the way from the Hickinbotham vineyard in Australia. This Father's Day, just pick some up at Watson's Wines and savour the drink with your dad.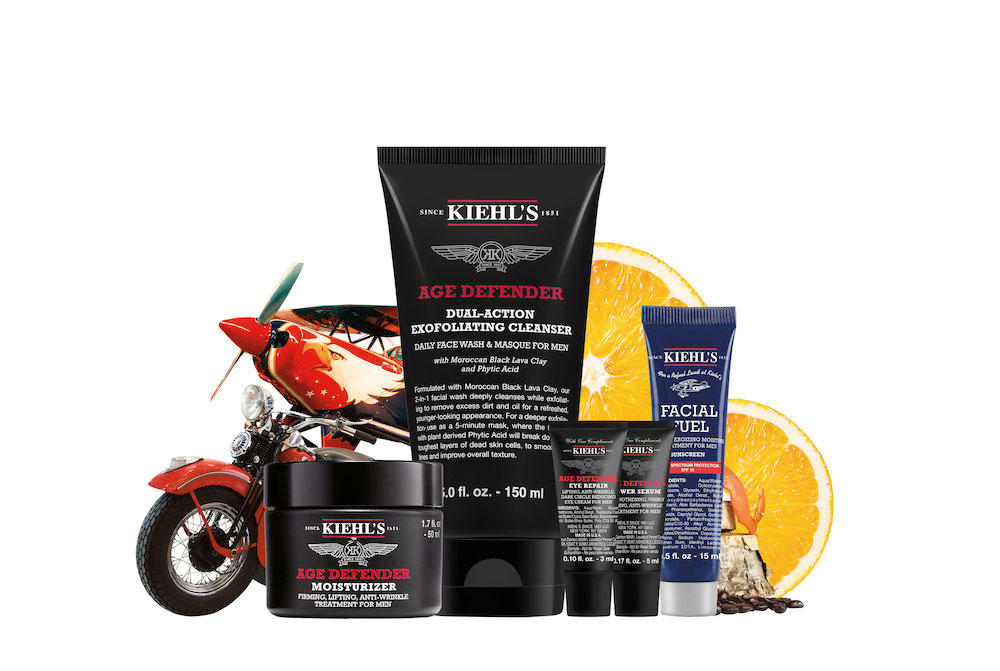 Sometimes, some dads like to de-stress at home and practise a little self-care. Help them out and check out Kiehl's men's collection. This year, the leading skin care brand is coming out with gift packs that feature some of their gender neutral facial skin care products. Made from the finest natural ingredients, they will help your dad tackle any problems that he might be having. You can choose between the Facial Fuel Special, the Age Defender Special, the Oil Eliminator Special and the Haircare Special.
The Wonder-lust Father
Sometimes, dads just wanna have fun and travel. What better way to help your dad do that than buying him a gift that will help him explore all the wonders that the world has to offer?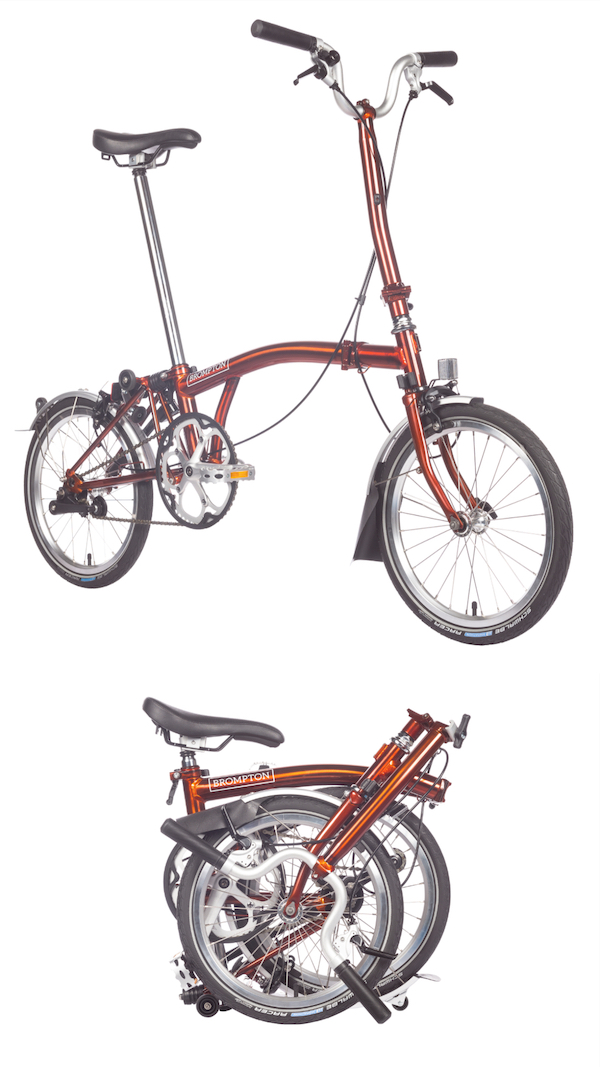 When you go on an adventure, you need to be able to travel to your destination. It really is all in the journey. Brompton's folding bikes are portable and efficient, erasing the hassle of lugging heavy bikes onto the MTR. The bike itself comes in a range of different colours: Lime Green, Tempest Blue, Flame Lacquer and Purple Metallic. It can fold and unfold in just 20 seconds. Perfect.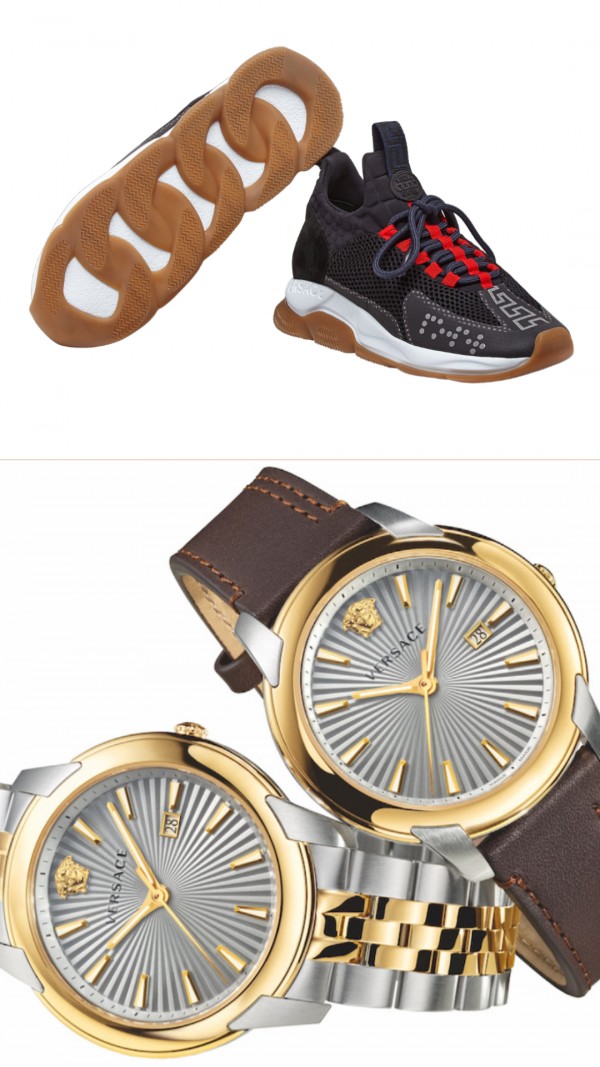 Whenever we think of sports, we rarely think about fashion. The sweat and dirt associated with the former seems like an antithesis to the pristine impression we have of the latter. But fear not. For the fathers who want to combine fashion and function, Versace is bringing stylish sneakers, sunglasses and chronographs. A must have for that hike every morning or exploring the Outlying Islands.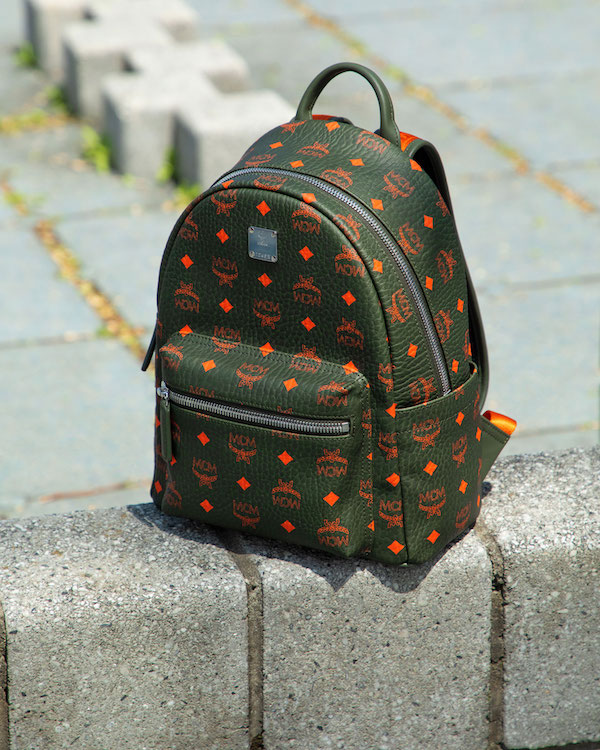 As Versace helps your dad walk in style, MCM has come up with a great range of bags that will help him carry his stuff in style too. The German brand just put out their new Father's Day Selection. It includes a variety of different backpacks, belt bags, tote bags and card cases in all the primary colours. No more lugging around that old faded backpack anymore.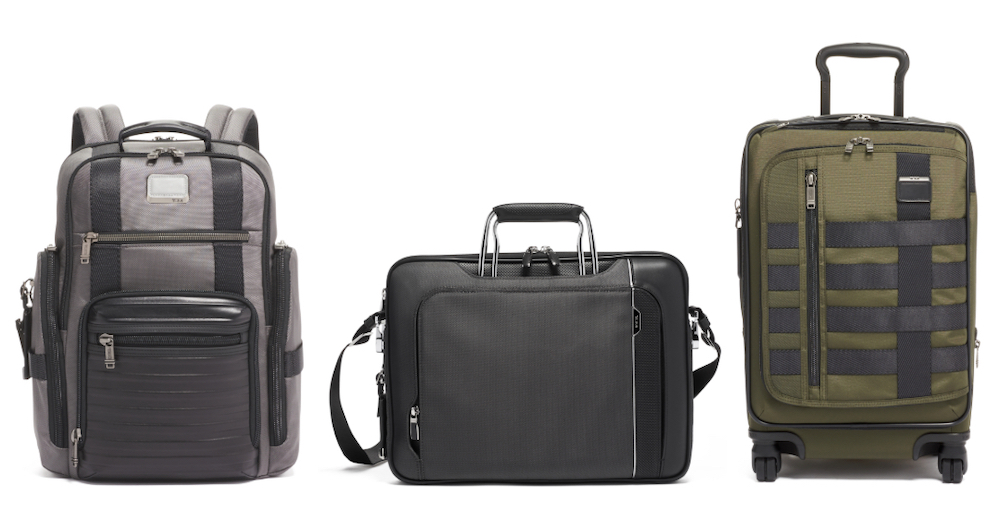 For a more elegant look to his luggage, look no further than TUMI. The sleek travel, business and lifestyle bags and accessories (shown above) are from the brand's men's Alpha Bravo, Arrivé and Merge collections for spring/summer 2019. They can be taken from the office to the airport or even to the Peak, wherever your darling dad desires.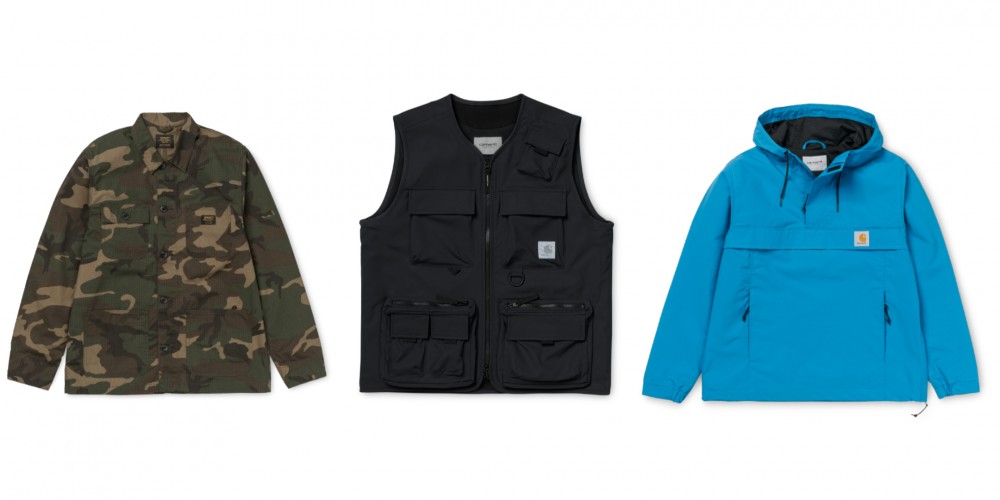 Much like other brands mentioned before, Carhatt has just made shopping for clothes that much easier. They have separated their pieces into three different collections from which you can pick out the perfect outfit for your dad. They are the Military Program with earthy green tones and desert camo prints; the Outdoor collection with fishing vests and weather resistant hoodies; and the New Age Casuals, bringing back '90s sportswear and primary colours.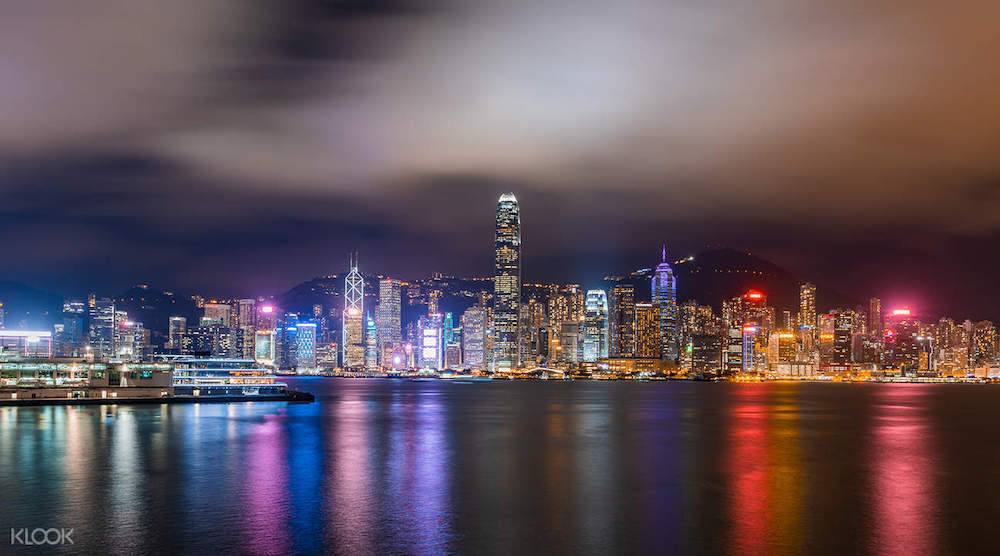 So, now that you have your shoes, bags and clothes picked out, why not look for a place to go? Now, planning your family trip yourself is pretty cool, but this year, Klook offers a way for you to relax and spend time with your dad, without having the stress of catching the last ferry back home. Klook offers ways to see the "best Hong Kong has to offer this Father's Day" by curating the most diverse attractions, like having dinner at the Jumbo Kingdom Floating Restaurant or going on the Macau Sightseeing Day Tour or even a hike at Plover Cove- a chance to use that new bike.
The Dapper Dad
For the style-conscious dad, here are a few of our favourite picks. Whether it be blazers, watches or cufflinks, your dad will be sure to love these gifts.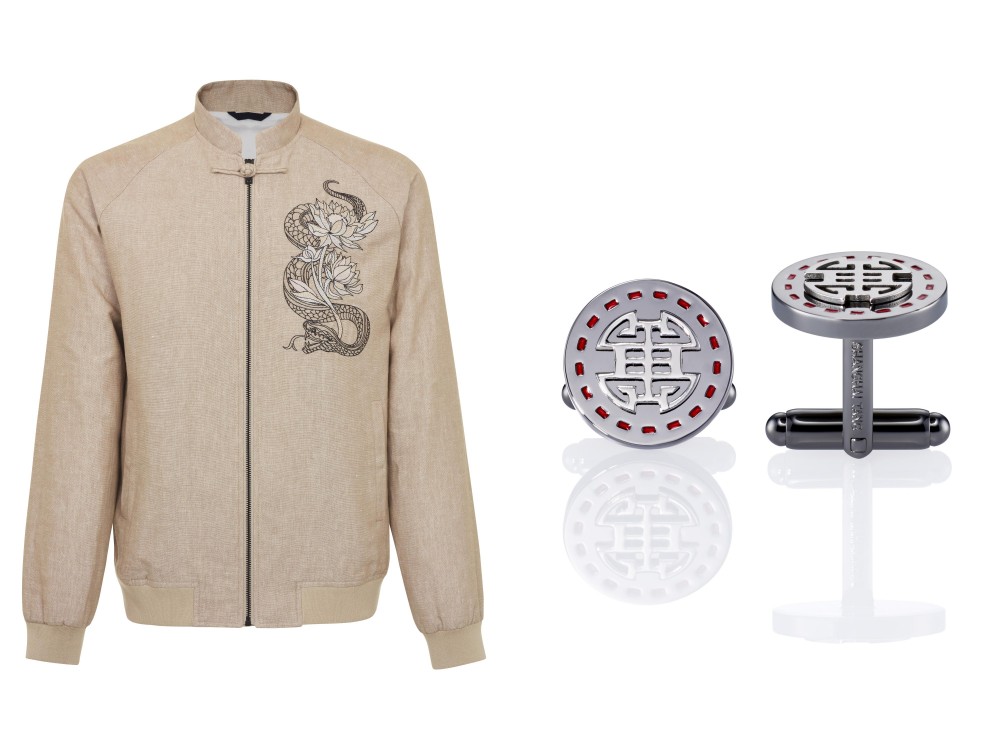 This Father's Day, Shanghai Tang has created a special collection of modern Chinese chic accessories, from beautiful silk pocket squares with ornamental prints to classy cufflinks with a contemporary interpretation of the Chinese character for longevity "Shou". The collection also includes a backpack and gym bag range as well as a few wardrobe essentials with bomber jackets and button down shirts. They feature modern Snake and Tiger embroidery. They are also offering free of charge English word embroidery on selected items so that you can create the perfect, personalised gift.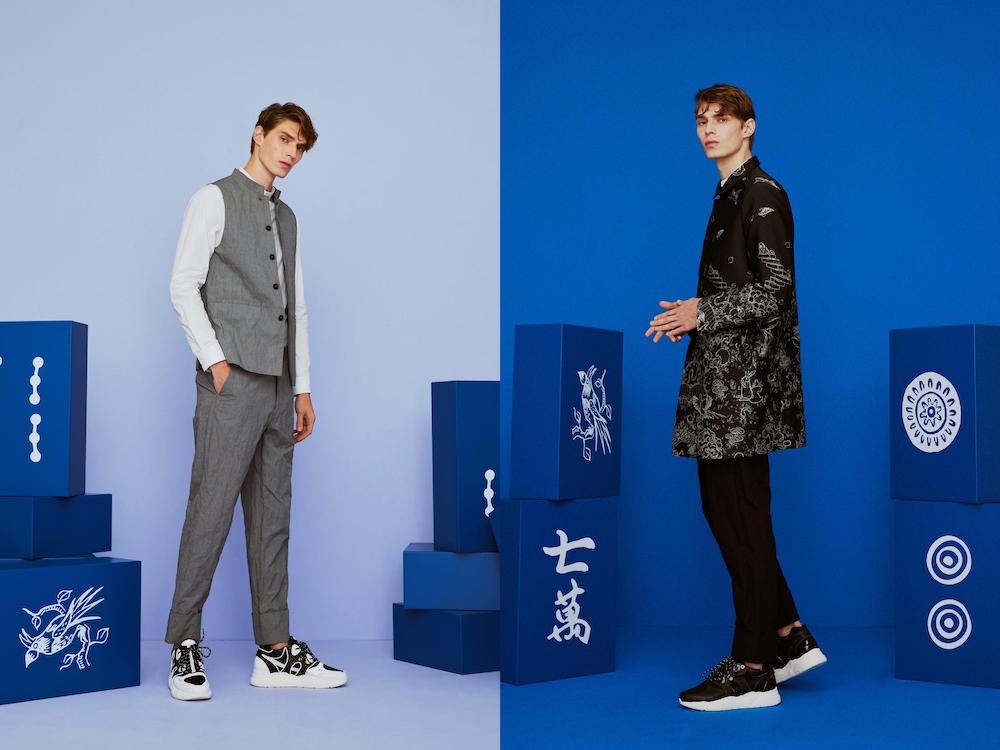 Or maybe, if your dad truly appreciates the classics, you might want to go for Taiwanese luxury fashion house Shiatzy Chen. Founded in 1978 by the Chanel of Asia, Wang Chen Tsai-Hsia, they are back this year with their SS19 Men's Collection. The perfect definition of combining traditional and modern themes. Their collection includes a selection of t-shirts, jackets, and button down shirts with mandarin collars incorporated for the man of today.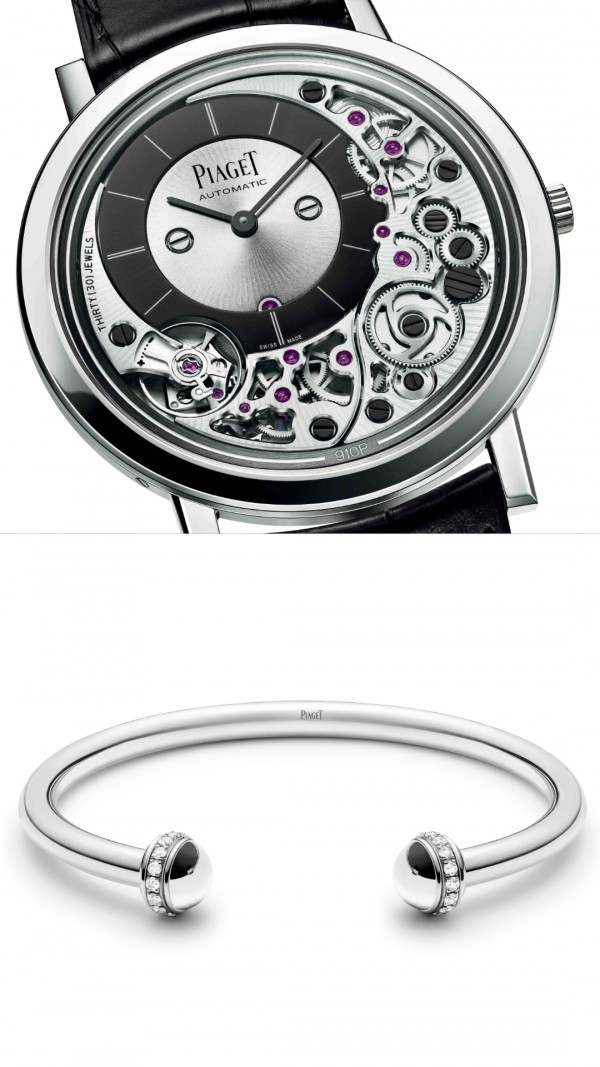 Some fathers like bangle bracelets, some like watches. Piaget has just come up with three new watches and two new bangle bracelets, so you'll be taking care of two birds with one stone. For the Maison, this gift has a lot more meaning behind it, "Just as a father will invest time, love and passion into his children, so Piaget imbues these gifts with the same meaning, offering the perfect opportunity for the expression of gratitude and thanks". With the Piaget Altiplano 1205P, Piaget Altiplano Ultimate 910P, Piaget Polo and two Possession Bangles, your dad will not look more dapper.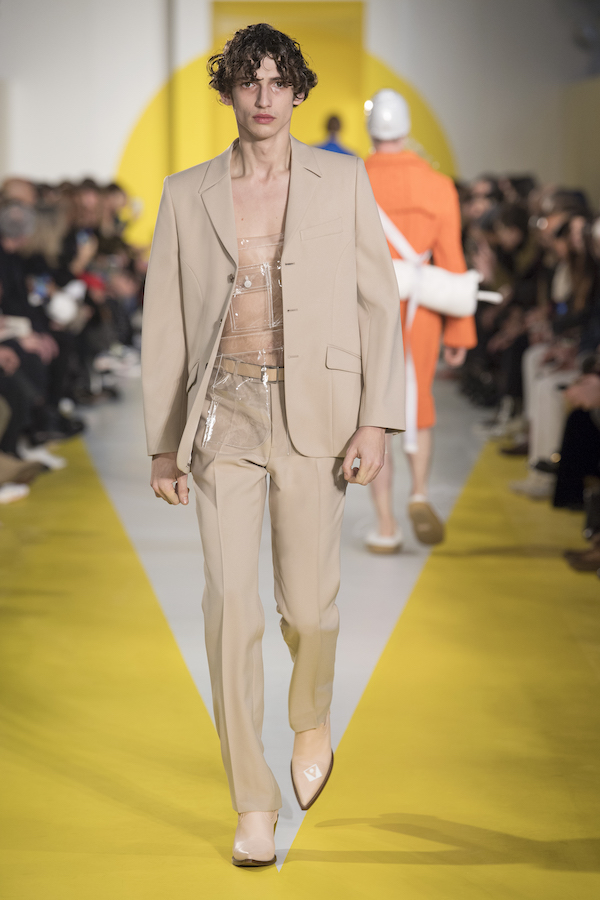 Maison Margiela has also come up with 12 different looks from their FW2018 collection that should serve for every occasion that your dad has to dress up for. Sorted into four categories, the Paris luxury fashion house calls them the four reasons why your father deserves a piece from the brand. They are: Daddy suits up for every occasion, Daddy loves nothing better than Sporty Chic, Daddy has a romantic affair with trench coats and Daddy says nothing is ever "too bold" for me. They feature iconic Margiela pieces like the oversized puffer, the nude suit and '70s high-waisted pants.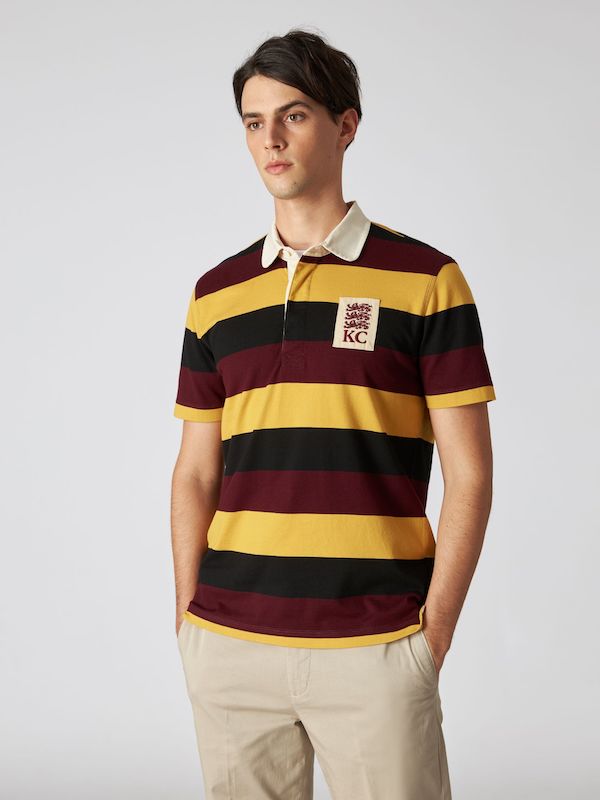 Just like Margiela, Kent & Curwen have also sorted their clothes into separate collections to make it easier when you are shopping for your father. The brand has come up with the Solid Colour Collection, the Classic Stripe Collection and the Rose Collection which draw inspiration from classic British men's fashion, re-inventing it to suit the millennial generation. Solid Colour include simple and soft polos, the little black dress of any man's wardrobe; Classic Stripe features the House's signature Three Lion patch set against, you guessed it, a background with multi-coloured stripes; and finally, the Rose Collection utilises the classic English Rose and features the iconic flower painted onto various shirts.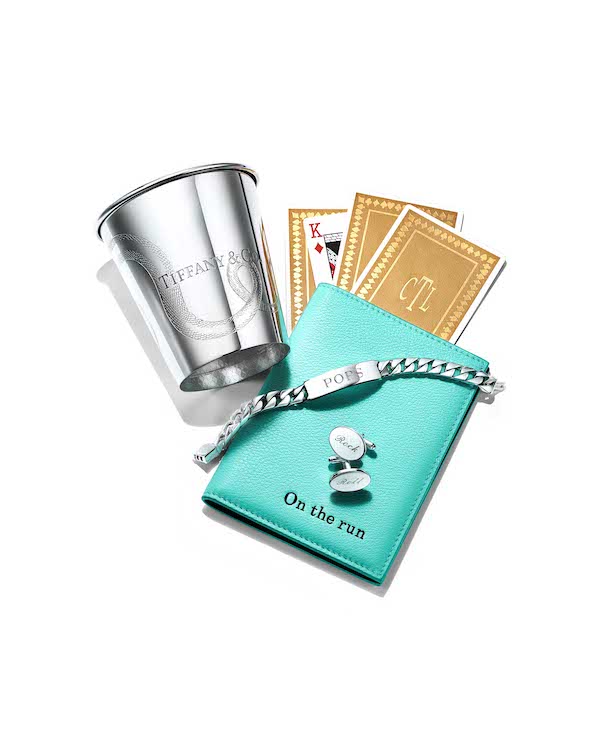 Who ever said that jewellery was just for women? It's time to break away from stereotypes (it is Pride Month after all) and get your father some of these gorgeous items from Tiffany & Co. This Father's Day, the House marks its 180th anniversary and brings a collection with an astounding number of items. Whether your father prefers wearing rings and bracelets or watches and tags, you will be able to find him the gift that you know he will appreciate. In the words of Tiffany & Co., "express (your) love and respect, (your) sincere appreciation for the hard-work and care of (your) fathers".
The Boardroom Patriarch
That 9 to 5 job has us all beat. Especially if you're a parent. This Father's Day, get your dad items that he will actually at work and to destress at home.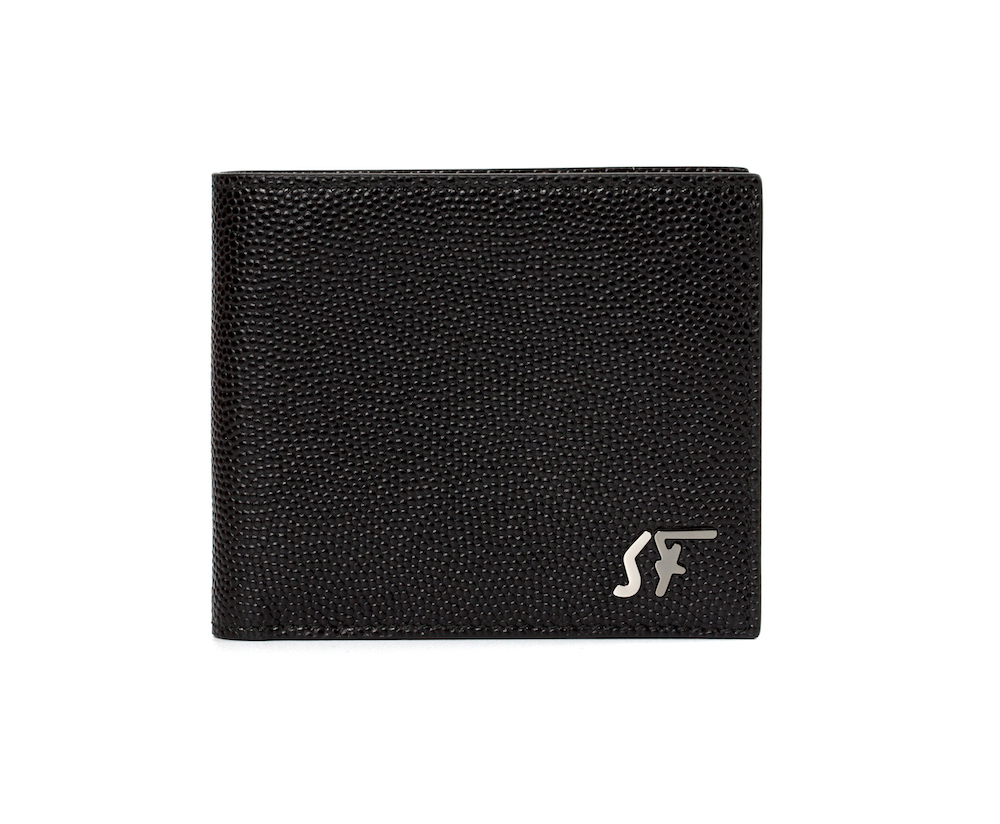 If you have to buy gifts for your dad, chances are that your mind automatically turns towards classics, like a belt, wallet or card case. But who wants to give their dad boring versions of those presents? That's why Salvatore Ferragamo has picked out a few iconic pieces from their Pre-fall 2019 collection. The items are made from mini chicco-pebble calf leather with the new "SF" logo embossed on them. They are simple, chic and the perfect spin on these gifts.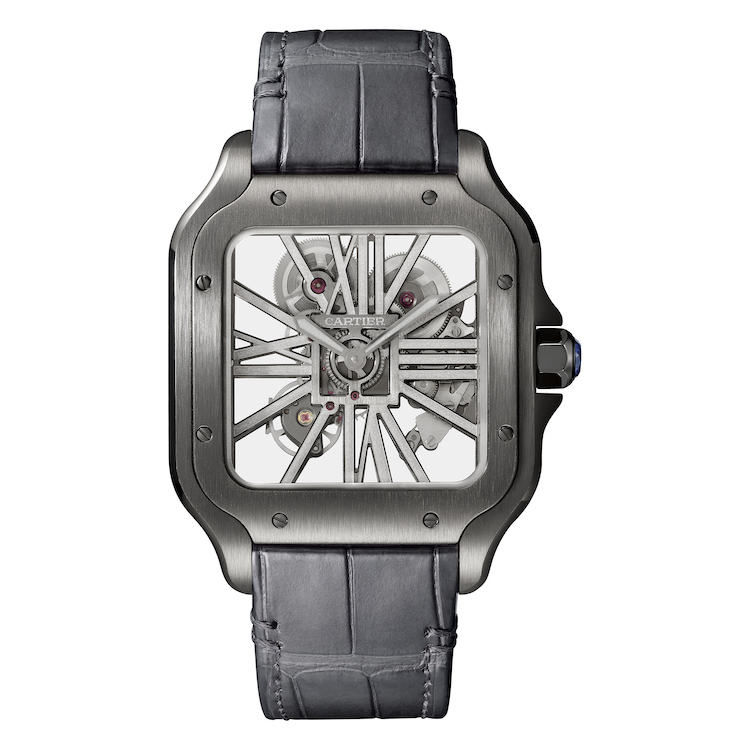 Just because he has to go to work everyday, doesn't mean that he can't do that in style. The perfect accessories can create the perfect boardroom presence. Here is where Cartier comes in. The French jewellery house has come up with a selection of great gifts for you to get your father. It includes the new Santos de Cartier watches, LOVE and Juste un Clou bracelets, Santos de Cartier sunglasses and Déclaration de Cartier fragrance.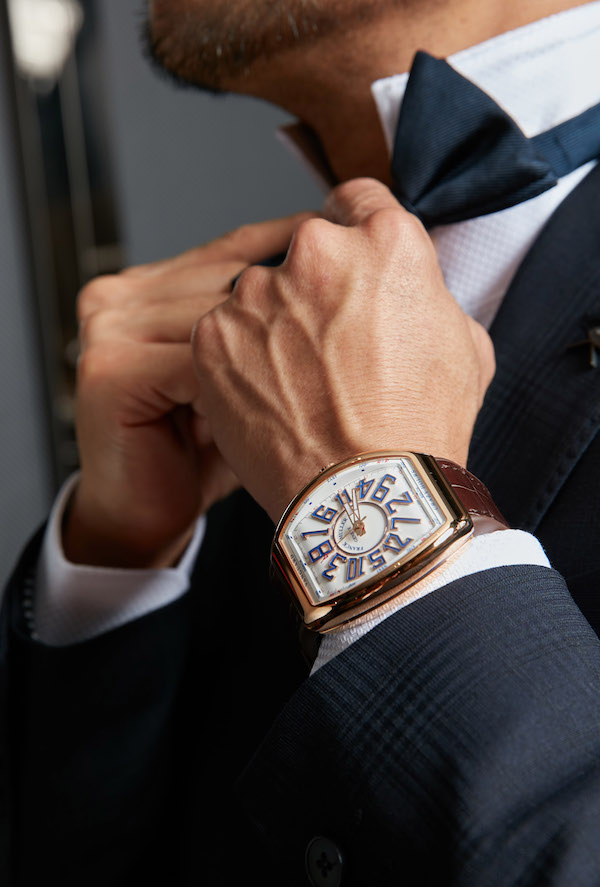 Speaking of accessories, watches can never fail to disappoint. FRANCK MULLER has released an ultimate gift selection for you to choose from. And they have included the new Vanguard Crazy Hours Asia Exclusive  and the Vanguard 7 Days Power Reserve Skeleton. The Vanguard Crazy Hours Asia Exclusive is available in either rose gold or a lightweight black carbon case. While the skeletonised Vanguard 7 Days Power Reserve has, according to the Maison, "a mesmerizing view of this in-house crafted mechanical treasure, the perfectly hand-polished bridges reveal not only the manufactured movement of the watch but also a second counter at 6 o'clock".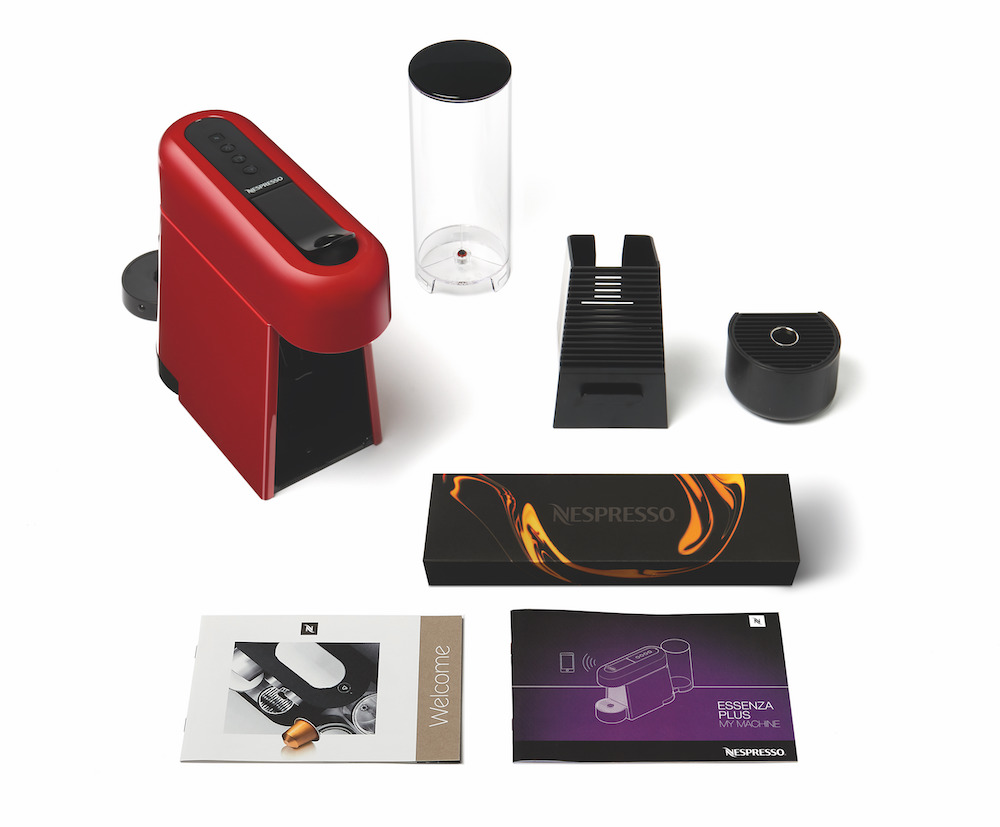 Coffee is the important meal of the day, especially if you have to get up early in the morning to get to work. Nespresso has just come out with the new Essenza Plus. They describe it as, "a sleek coffee machine combining innovation, modern and sleek design with enhanced convenience and versatility". Available in four designs, it will be perfect for that morning Americano or Cappuccino. The coffee capsules from the Master Origin Series is perfect to use with this.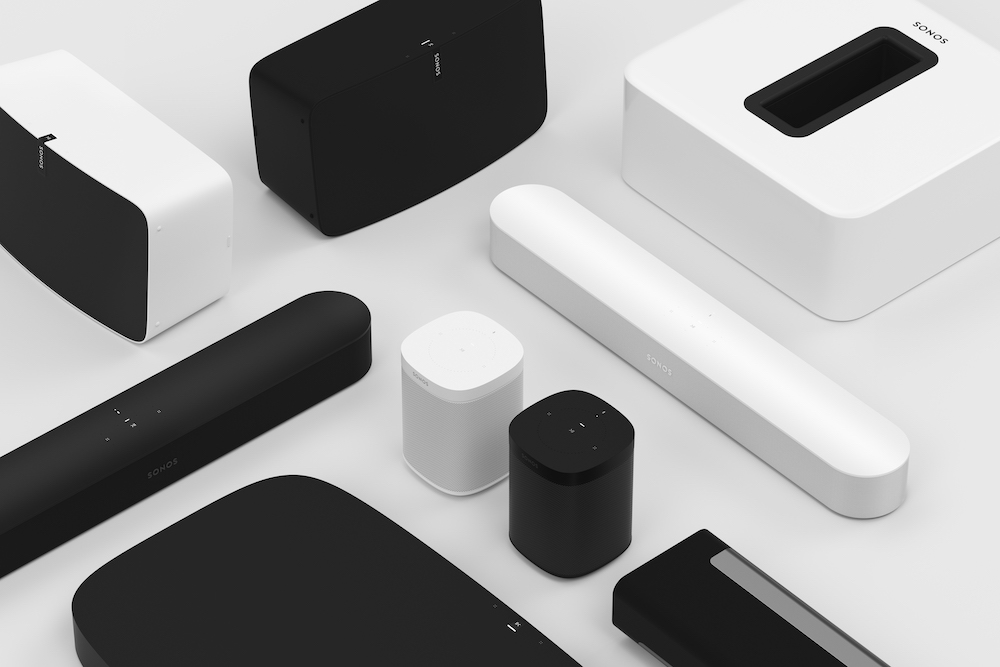 After a hard day at work, your father will want to relax and unwind. Maybe play some music or watch a little tv. Sonos is offering a 5.1 full sound system for your home. The all-in-one speakers like the Sonos One or the Sonos Beam can be used in smaller rooms or be grouped together for stereo sound. Those combined with the Sonos Sub means that you can now have the movie theatre experience at home. The full range can be picked up at Fortress HK so that your dad can unwind with great music or movies.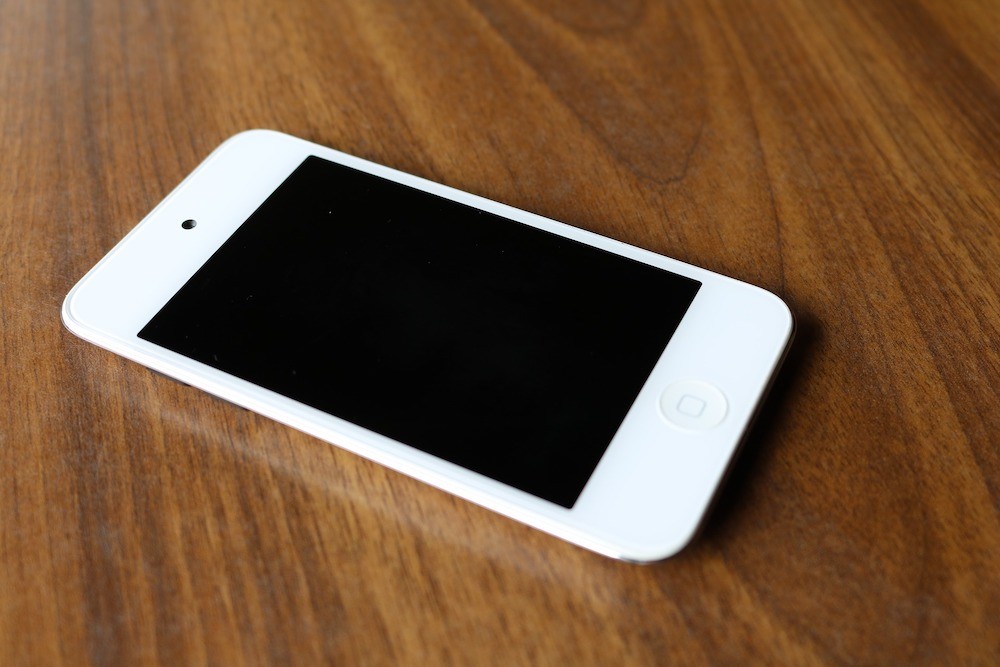 Sometimes fathers like a throwback to the old days. Apple's new introduction of the revamped iPod brings back an almost (now) retro feel to technology. If gadgets from a few years ago can qualify as retro. With the new iOS 12 operating system, the new iPod touch allows users to not just listen to music but also supports AR games thanks to the A10 Fusion Chip. And of course, there are also functions like iMessage and FaceTime. It even looks like the previous versions- pretty nostalgic- and is the perfect size to bring along to work outs or that long commute to the office.