#legendeats: The all new two-Michelin star Yan Toh Heen at InterContinental Hong Kong
July 23, 2018
In celebration of the reopening of the legendary two-Michelin star Yan Toh Heen at InterContinental Hong Kong, #legend hosted an exclusive dinner with six lifestyle and foodie influencers in Hong Kong to be among the first to experience the new location, intricate design and Executive Chef Lau Yiu Fai's new dishes.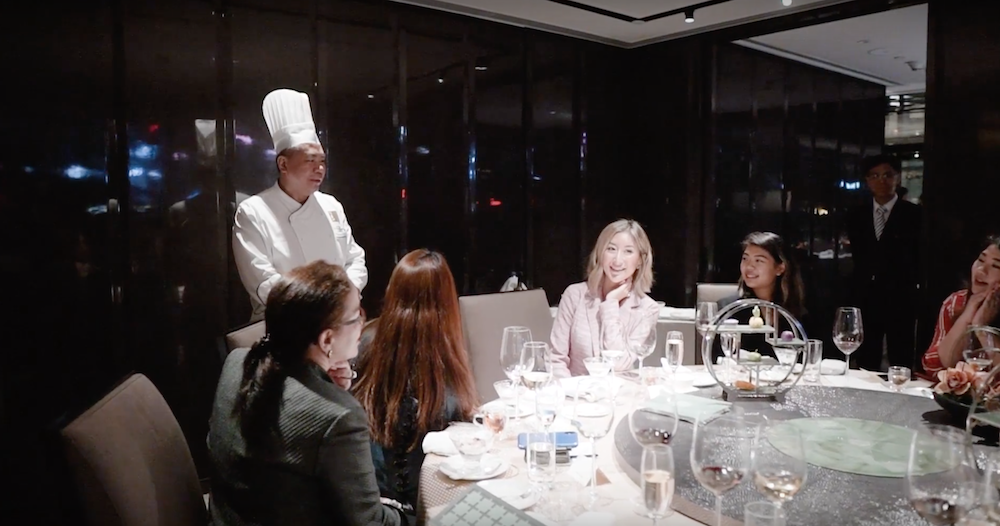 The fine-dining restaurant has been completely transformed by Henry Leung of CAP-ATELIER. The 'jade gate' passageway is framed with two jade resin screens with inlaid mother-of-pearl and hand-carved etchings of Victoria Harbour and Hong Kong's surrounding islands. The passageway represents the three generations spanning Yan Toh Heen's rich history as it enters its new era.
The brand new 'Grand Living Room' is the perfect blend of tradition and the new with handmade 3D silk screens featuring double-sided embroidery for each season (namely Magnolia for spring, peonies for summer, Chinese roses for autumn and Chrysanthemum for winter).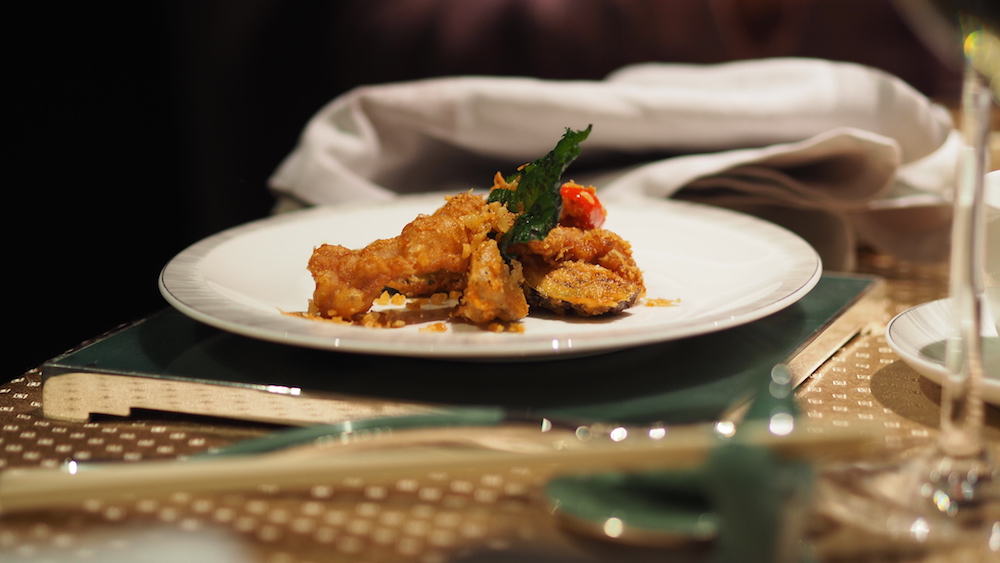 Alongside Yan Toh Heen's signature Cantonese dishes, Executive Chef Lau Yiu Fai has added a few modern touches to the menu in celebration of Yah Toh Heen's new era, such as the Lobster Trio (steamed lobster dumping with homemade XO chilli sauce, baked lobster and turnip in puff pastry and baked lobster tartelette with avocado Portuguese sauce), Simmered Crabmeat and Cheddar Cheese with Crispy Rice Cakes and Wok-seared Chilean Sea Bass with Yuzu Sauce to name a few.
Inspired by his recent trip to Kagoshima, Chef Lau has sourced top quality seasonal ingredients and award-winning Wagyu for the brand new menu. The Double Boiled Sea Whelk with Kagoshima Melon soup and Wok-fried Kagoshima Wagyu with White Fungus and Sansho Pepper were among everyone's favourites of the night.
In addition, Yan Toh Heen's tea service has been enhanced by Kevin Ng, the first Tea Sommelier in Hong Kong. He visits Yunnan Province every year to source exclusive tea leaves for the InterContinental Hong Kong and has chosen to add special blends such as the Tieguanyin Supreme and 30 Year Aged Pu'Er to the Connoisseur Tea Menu, which both pair perfectly with the Cantonese cuisine on offer.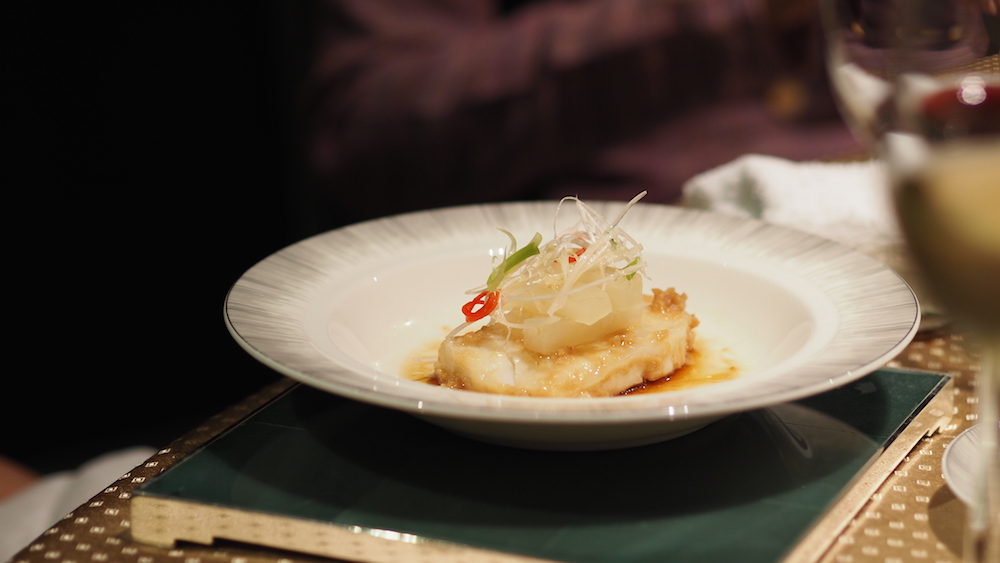 Keep an eye out for Kelvin's special tea ceremony performance presented on a tea trolley in which Tibet 5100 Natural Glacial Mineral Water – it's bottled from a source at about 5,100 metres above sea level in the Nyenchen Tanglha Mountains – is boiled to roast the rare tea leaves from the Connoissuer Tea Menu. Regular guests can choose their preferred tea leaves and Yixing clay teapot, which absorbs a small amount of tea after each brewing, to enjoy every time they visit.
The new design and location of Yan Toh Heen takes this iconic Hong Kong restaurant on a new and exciting journey with modern touches that both regular and newcomers will all enjoy. Still worth the two Michelin stars? We think so.
Yan Toh Heen, Lower level, InterContinental Hong Kong, 18 Salisbury Road, Kowloon, Hong Kong, hongkong-ic.intercontinental.com
Opening hours:
Lunch: Monday- Saturday: 12 noon – 2:30pm
Sunday & Public Holidays: 11:30am – 3:00pm
Dinner: 6:00pm – 11:00pm
Credits
Videographer / Sean Chu
Photography / Jerrie Lo