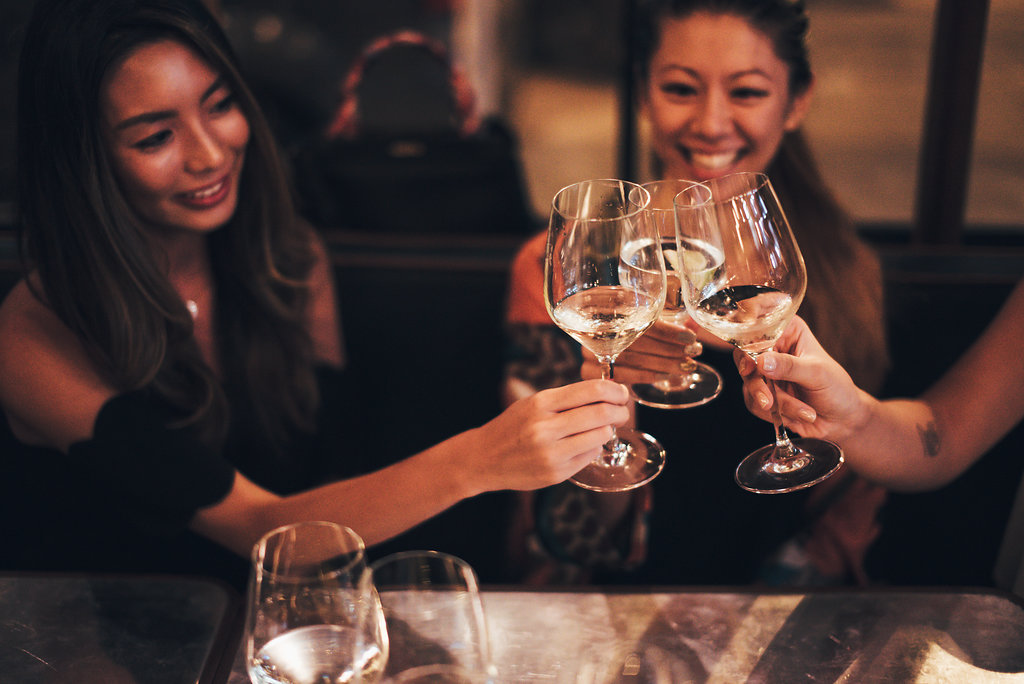 Monday nights are the new Friday—no seriously, judging by the sheer amounts of drinks, merriment and food we had at Osteria Marzia earlier this week. In collaboration with Black Sheep Restaurants (La Vache, Ho Lee Fook, Carbone), #legend invited a small, exclusive group of Hong Kong KOLs and influencers to join us for a first #legendeats experience of their new Italian restaurant soon to open at the Fleming Hotel in Wan Chai.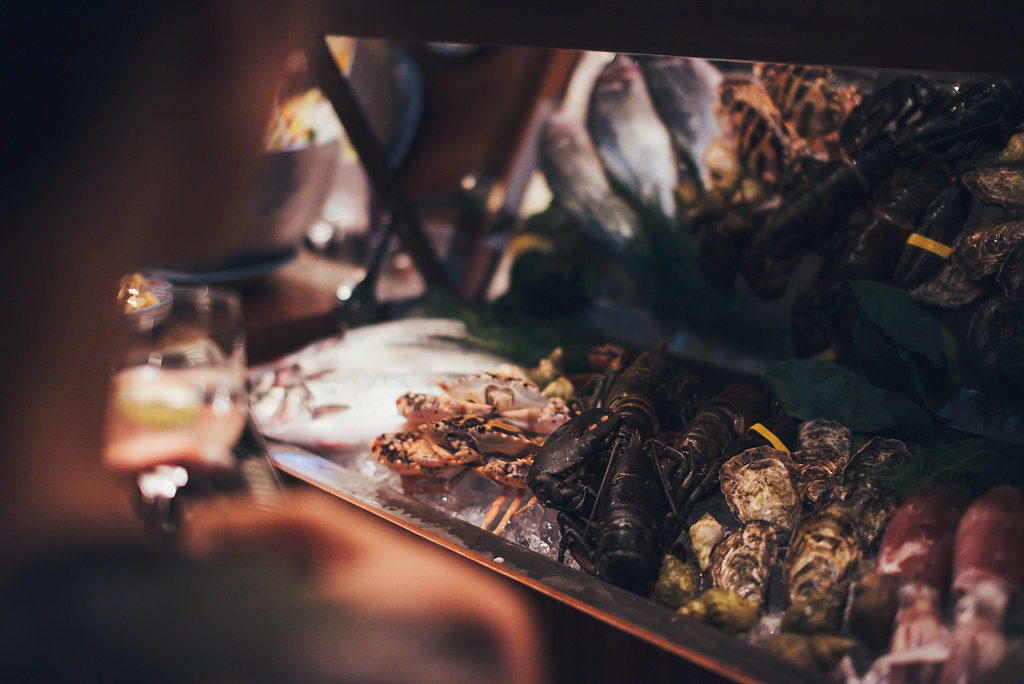 As we walked in, we were greeted by friendly shouts of "buonasera!" and a chic curved wood bar, which immediately transported us to the coast of Italy with the help of a large campari punch bowl, fresh crudités (the spiced salts added a special touch) and crostini topped with anchovy butter and anchovies. The fresh seafood on display kept our guests excited (and hungry) for the feast to come.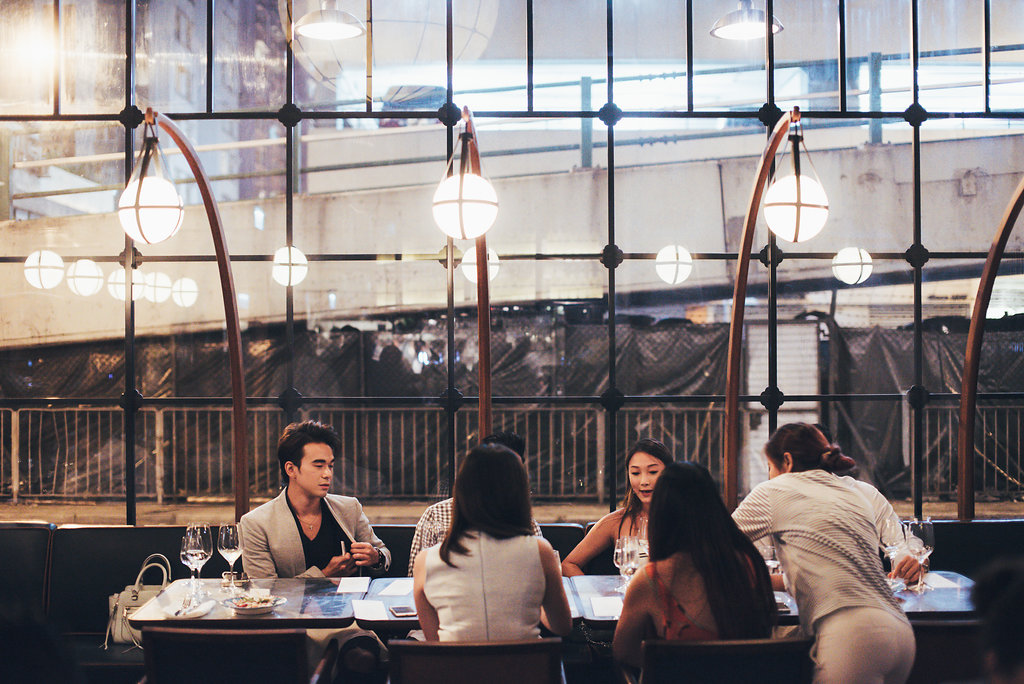 Taking our seats in the dining area, the large buoy-like lanterns cast a soft, dewy glow, creating that typical Insta-worthy moody setting for the night. Designed by Substance, the entire space was inspired by maritime holidays spent in Italy with hand-painted Positano ceramics and ocean-blue banquettes.
Read: #legend exclusive: All About Osteria Marzia
Things started off fresh and light, with their signature hamachi crudo with cherry tomato and olive basil and beef carpaccio topped with mushrooms and parmesan. There was a key #winner here:
Joining us straight off the bike from her 7:30PM spinning class at XYZ (and looking fabulously flushed, we must say), Angie Ng arrived just in time to try one of the most anticipated dishes of the night: Spaghetti Ricci featuring A.O.P sea urchin from Italy, tossed in chilli, garlic and olive oil.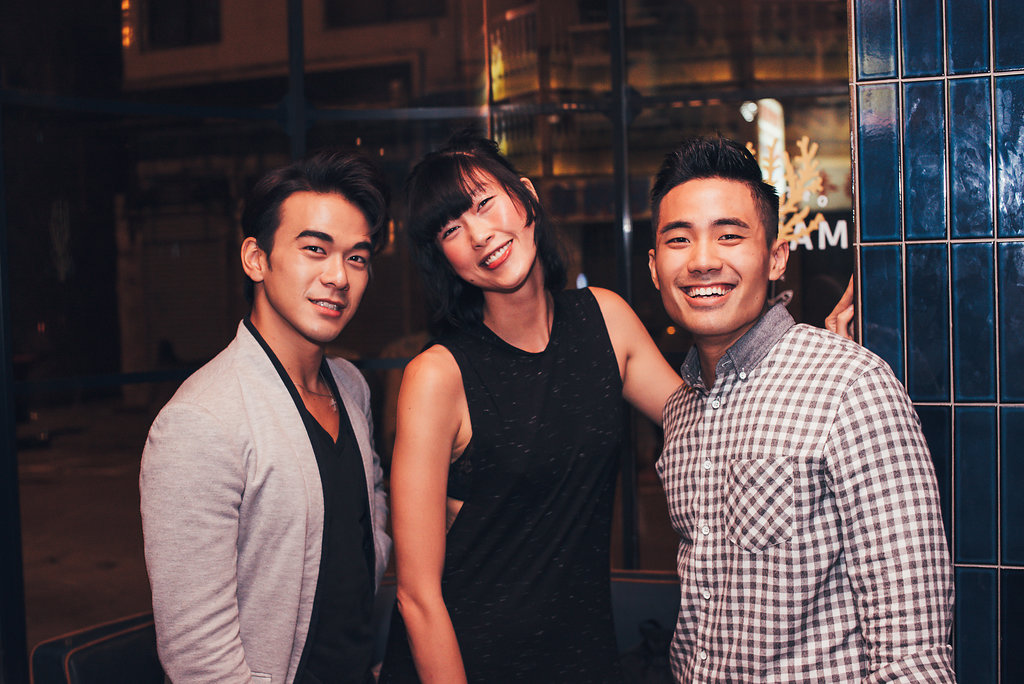 Rich but not excessively creamy, the spaghetti was a delicious and simple introduction to the coastal seafood dishes to follow. We then sampled delicate little parcels of Mozzarella Ravioli sprinkled with basil and crispy eggplant—that we could literally not get enough of—in a traditional colatura di alici (read: Italian fish sauce).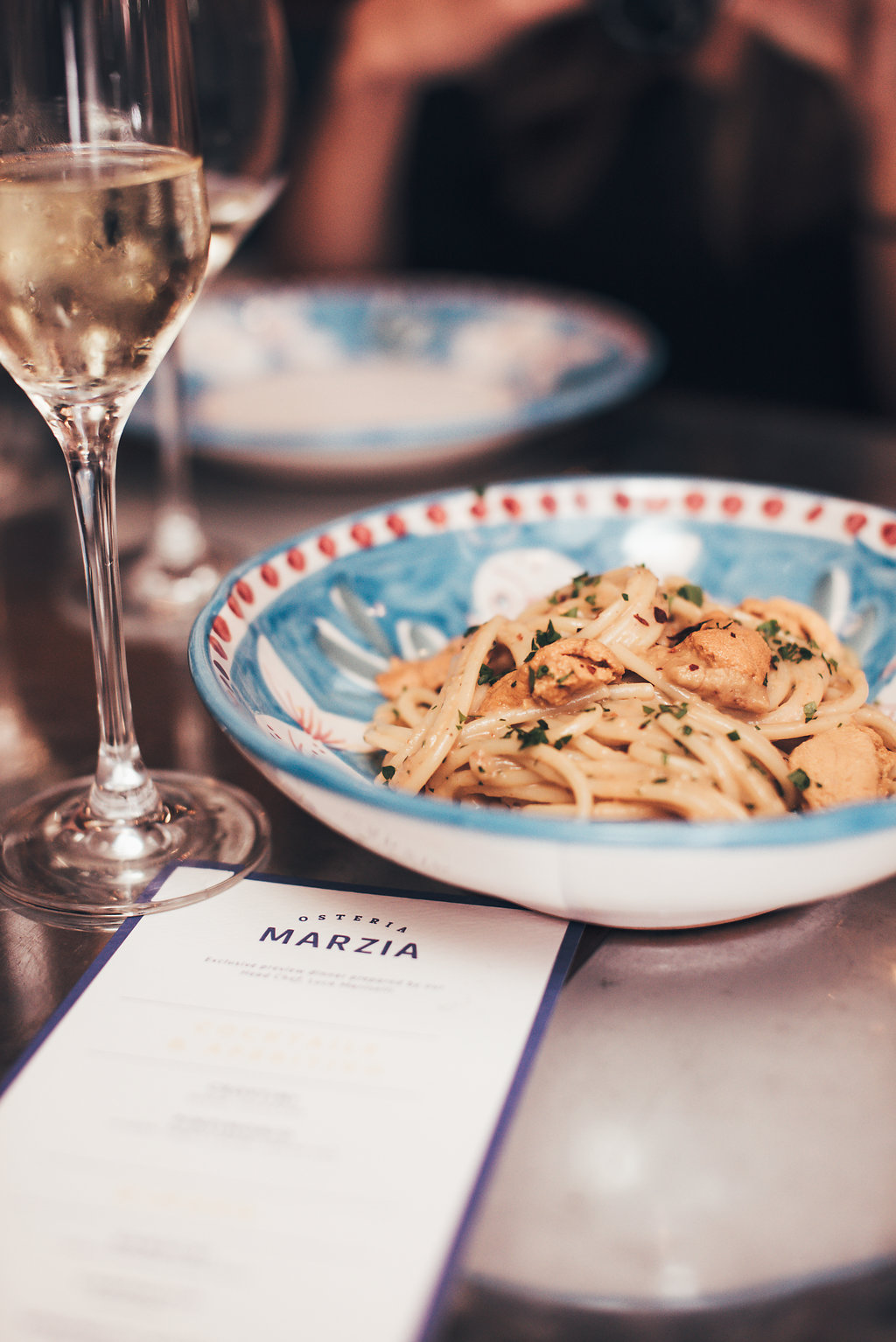 Jaws dropped and phones were out as soon as the main dishes hit the table, fresh from the grill. Guests of the evening were divided on whether they preferred the Branzino Acqua Pazza (grilled sea bass) served with clams, olive and cherry tomato and the juicy Lombata beef sirloin topped with crunchy shallots and anchovy butter. However, we could all agree on the addictive zucchini fries, which went in seconds.
Full though we were, we found it in ourselves to try all of the delicious desserts, including a decadent chocolate cake and a variety of sorbets (espresso, raspberry and lemon) served with fresh fruit that went down like a treat.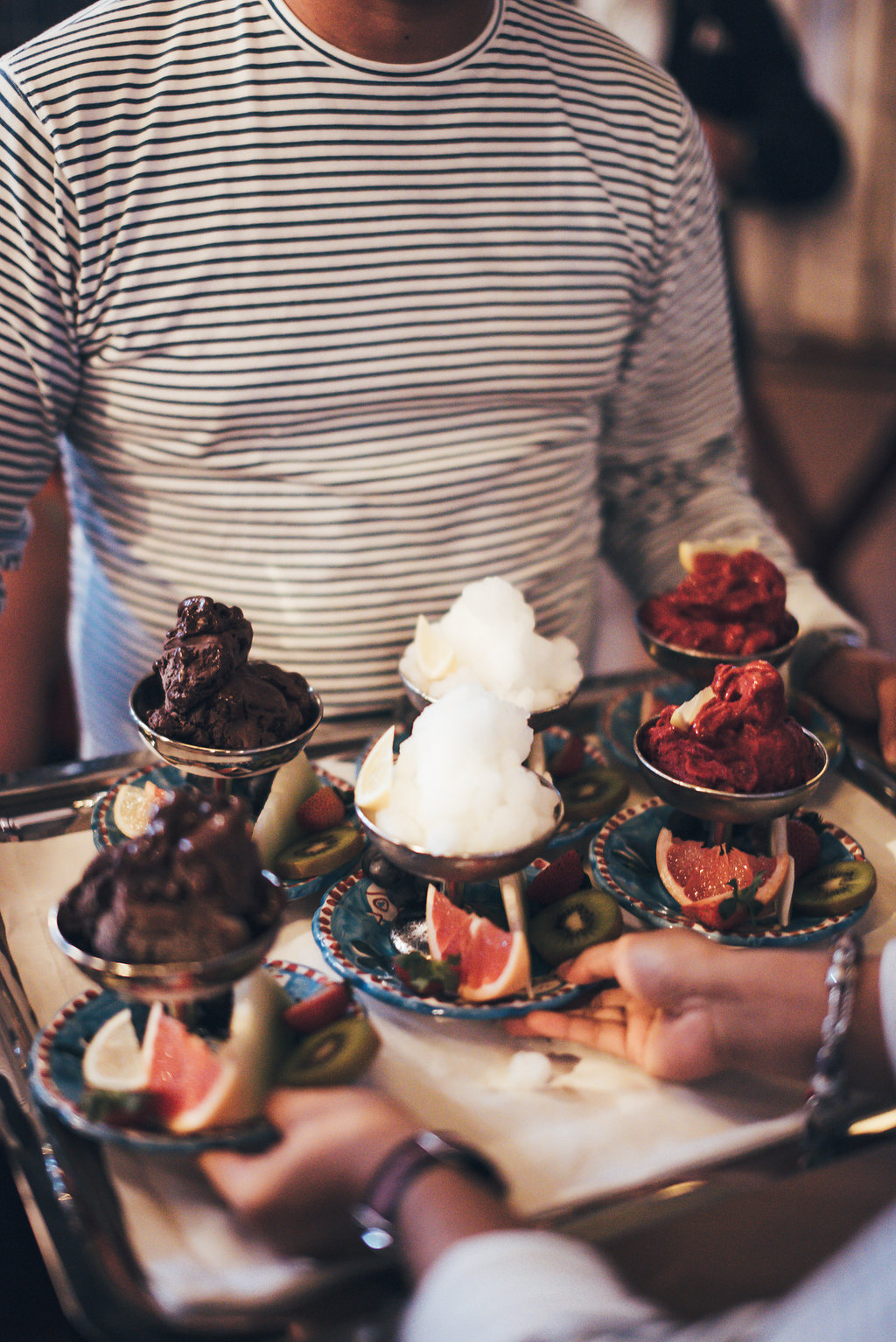 Osteria Marzia is a refreshing addition to Hong Kong's Italian dining scene. While they still seem to lack that one standout dish which would keep us coming back, we loved the ambience and the friendly service. Final tweaks are still being made to their menu and we'll definitely be back to visit for the full experience when they open in the next week or two. Specialising in seafood and simple yet thoughtfully put together dishes, this chic space is made for relaxing evenings with a large group of friends as the plates are best enjoyed shared.
Check out more pictures from the night in our gallery and on Instagram via #legendeats. #FirstTasteOM #hashtaglegend #osteriamarzia #blacksheeprestaurants
Osteria Marzia, G/F, Fleming Hotel, 41 Fleming Road, Wan Chai, Hong Kong, +852 3607 2253, osteriamarzia.com.hk
Photography / Justin Lim