Inside the spectacular Clash de Cartier event in Paris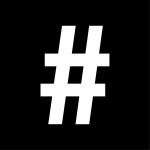 By: Gordon Lam
May 29, 2019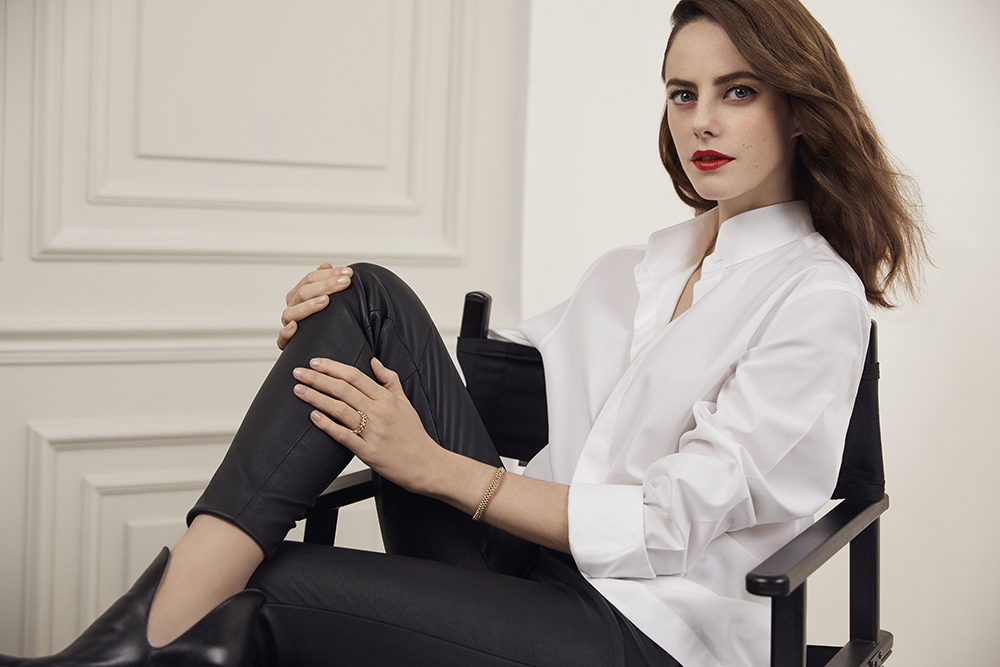 After the unbelievable event for Les Galaxies de Cartier last January in Paris, I recently had the pleasure to attend another exciting global launch for Cartier's latest jewellery line Clash de Cartier in Paris.
Just when you think Cartier couldn't surprise you anymore after organising the best event I had ever been to in my life – period – Clash de Cartier took us on another unforgettable and memorable journey.
The three-day trip, attended by some of Hong Kong's finest influencers such as Sue Chang (@suechangg), Laiza S (@laizas_) and last but not least, our young and talented entrepreneur-influencer Laurinda Ho (@laurinda_ho), was packed with fun and exciting activities from start to end.
On our first day, we ventured out to the Foundation Cartier pour l'Art Contemporain to marvel their latest art exhibition titled "Metamorphosis. Art In Europe Now". The works commissioned for Foundation Cartier by artists from 16 different countries are exceptional and definitely worth a visit. While the press group from Hong Kong was working hard feasting our eyes on the art pieces, the Hong Kong influencers were working even harder with hair, makeup, outfit changes and cameras, and, of course, wearing the latest Clash de Cartier collection.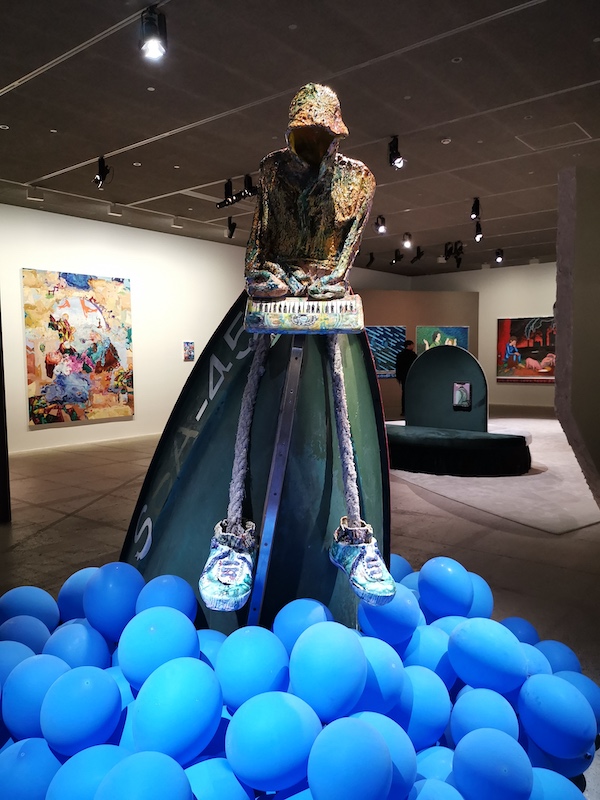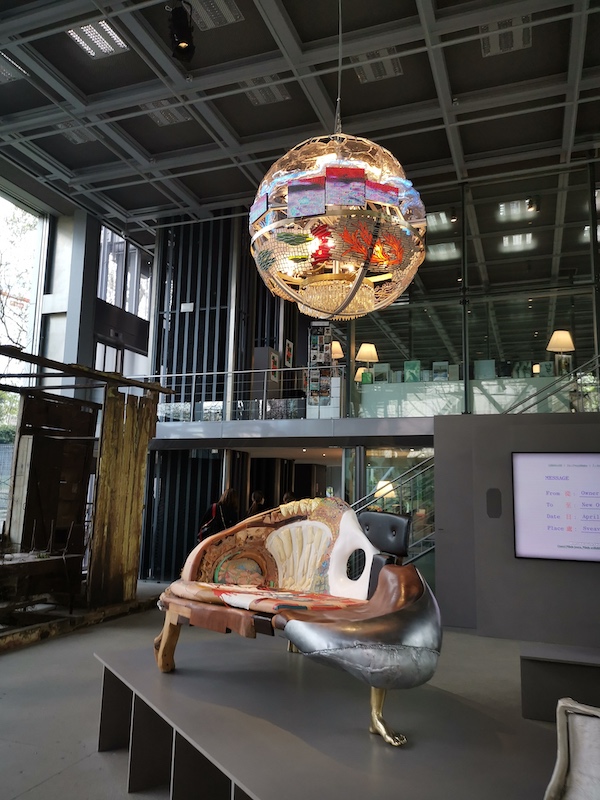 The following day, our first stop was The Press Club on Place Vendôme, where the latest collections were showcased to the press and influencers for a touch and feel session. The Press Club consists of three rooms, one for products viewing only, a bar area to sip on champagne and other aperitifs and the pink room, filled with beautiful flowers for photo shoots and interviews.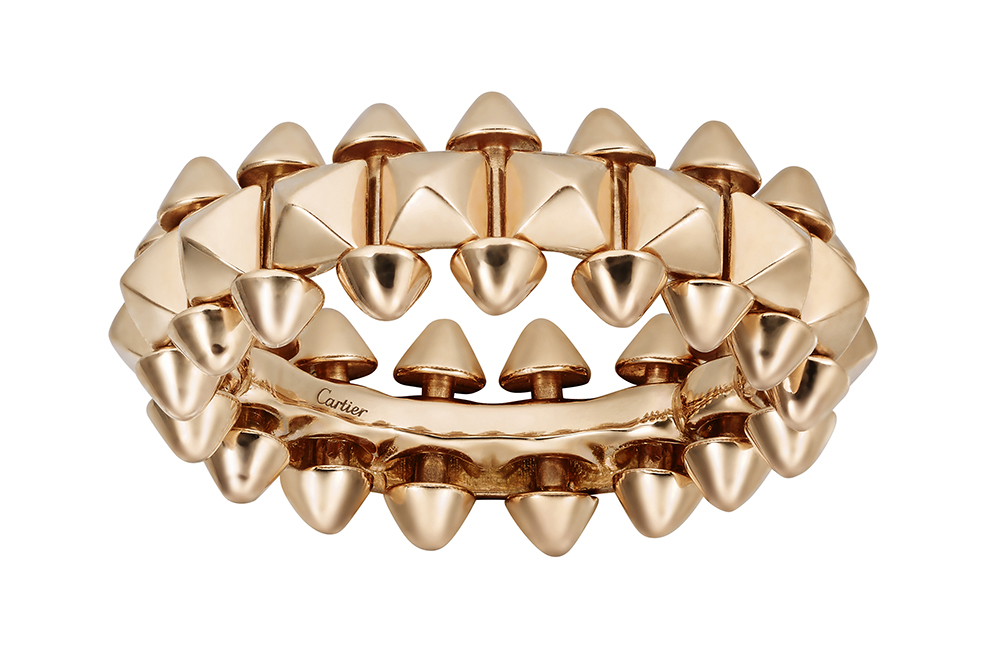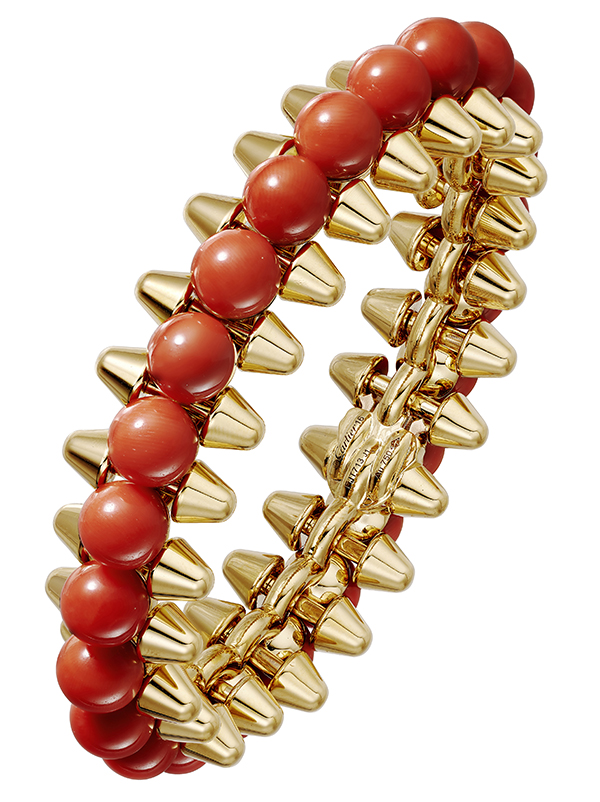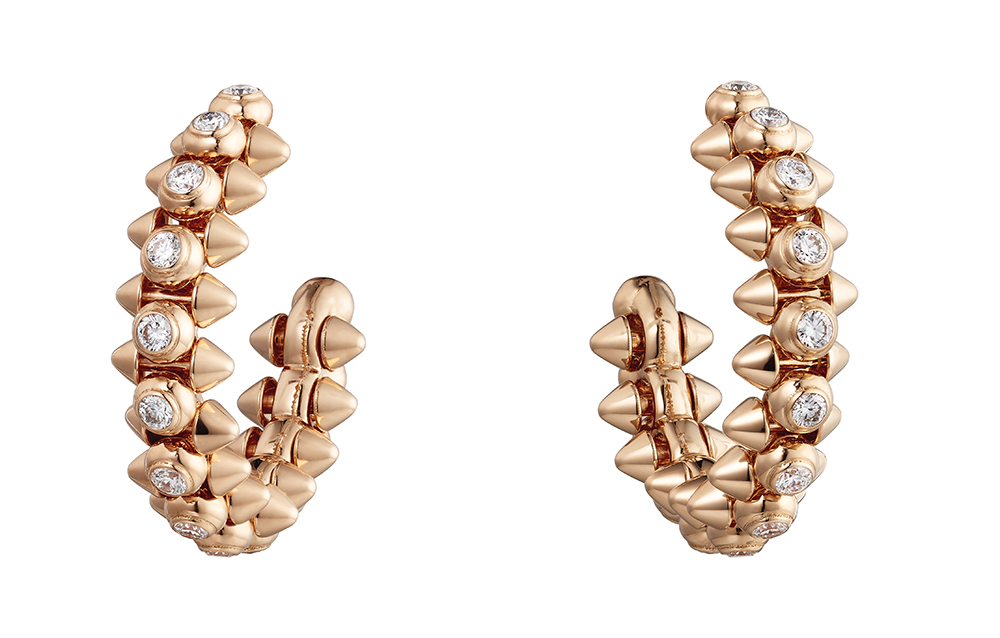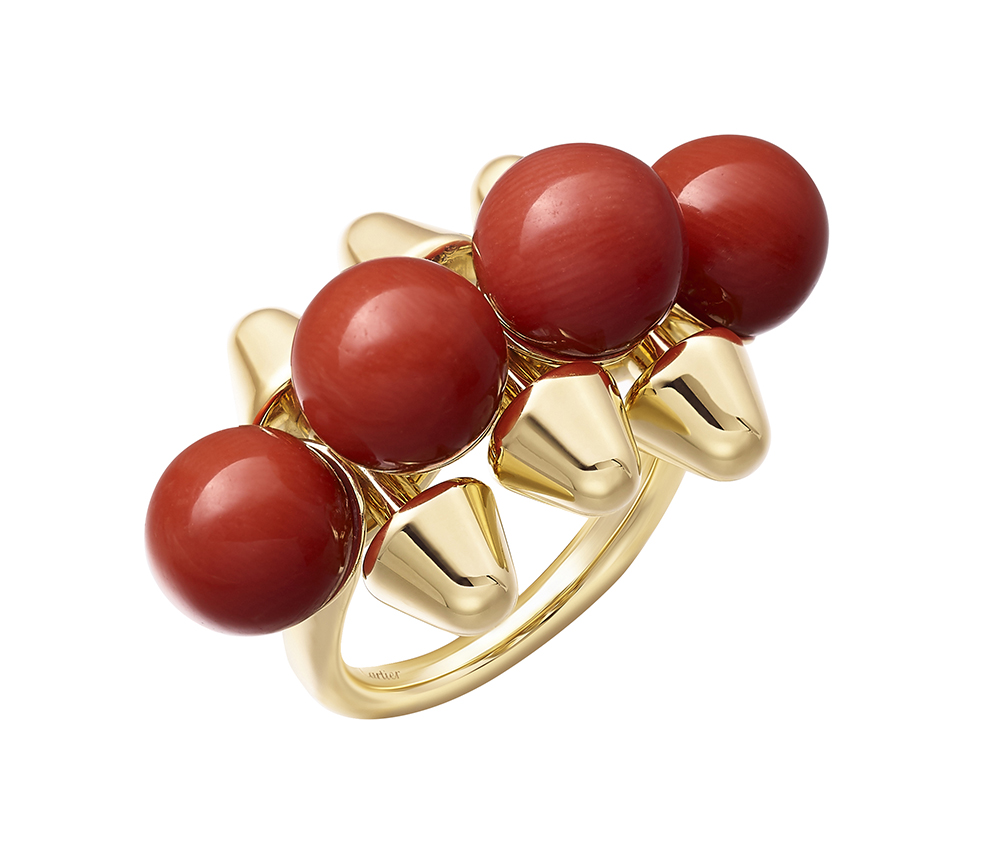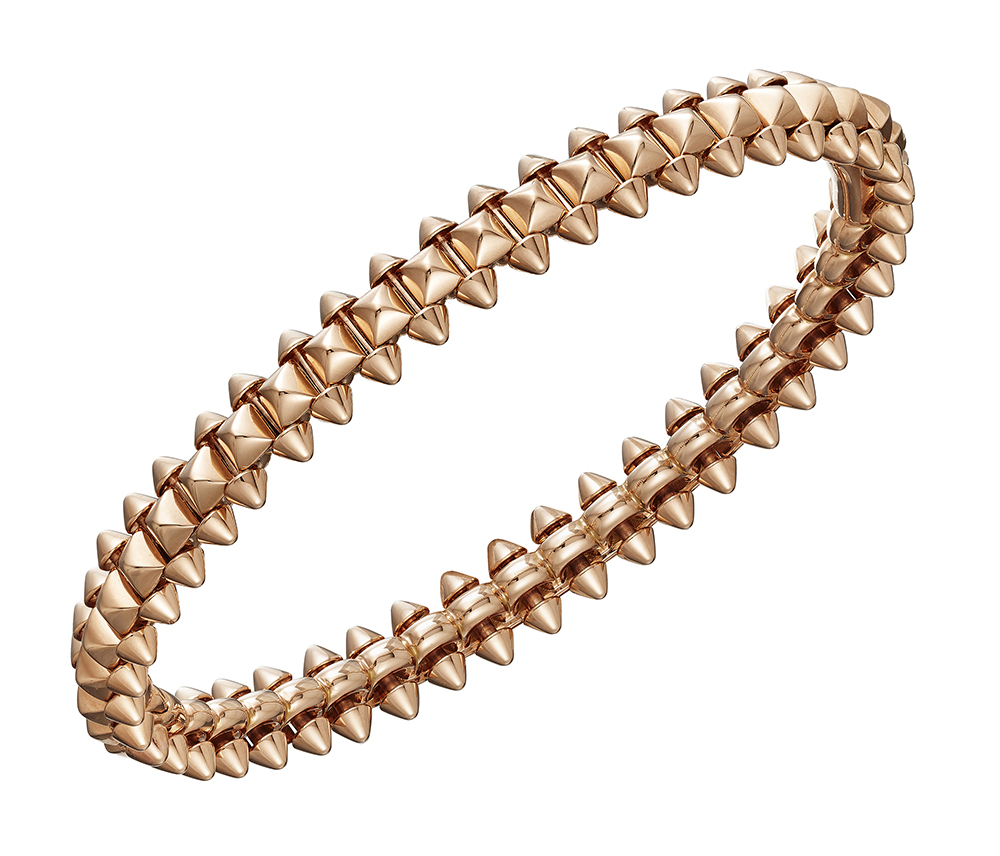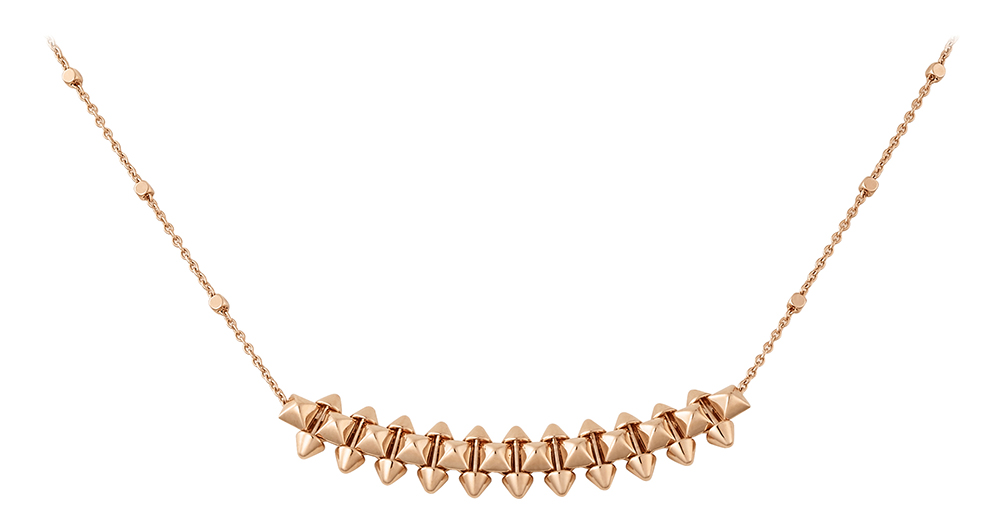 After that, we were invited to the newly renovated Cartier boutique on Place Vendôme. When entering on the ground floor, I was mesmerised by their historical pieces from the 30s, some of which were worn by iconic actresses from the past, such as Marlene Dietrich. The timeless jewels were the main inspiration for Cartier to reinterpret The Clash collection for our time.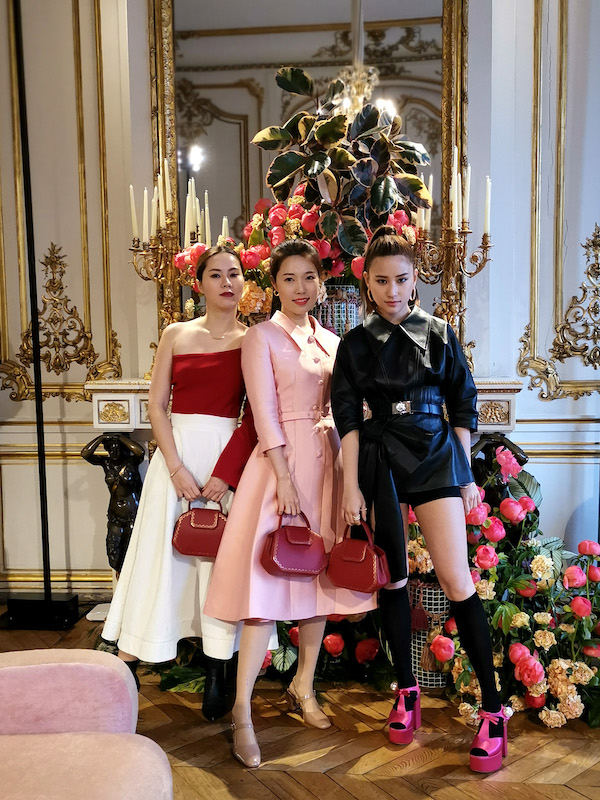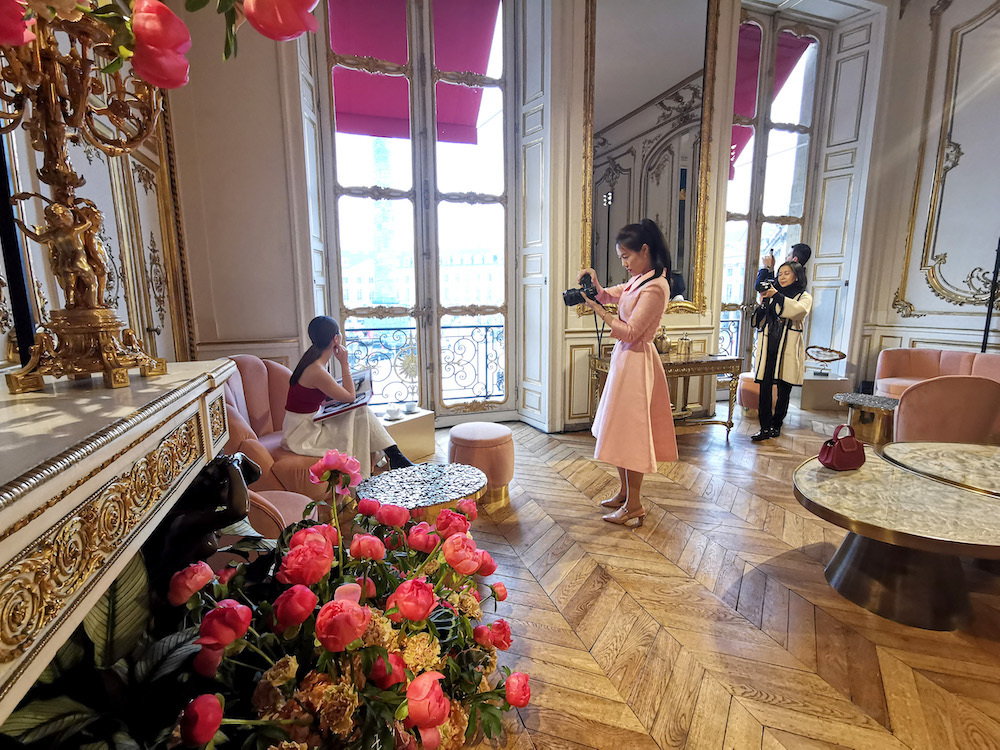 Clash de Cartier is a chic balancing act, a mix and match of aristocratic codes, which uses the maison's aesthetic of studs, beads and clous carrés .The collection also takes a swipe at protocol, tradition and liberty – it's a clash of attitudes. Impressively, Clash de Cartier is a contradiction of opposing sides, but it's brilliant enough to put them together in a way that really confirms the saying that "opposites attract." The pieces are sharp and yet soft to the touch. Geometrically shaped but generously sized and feminine. Mechanically assembled and yet free to move.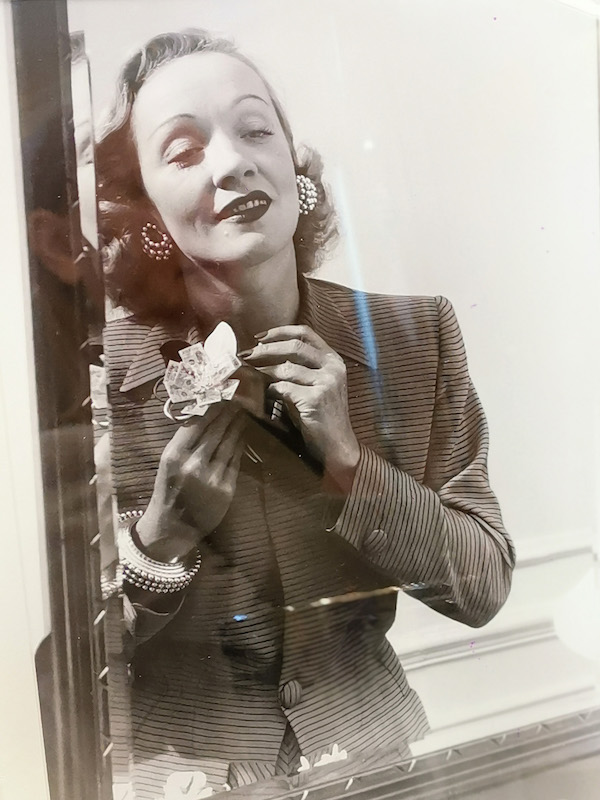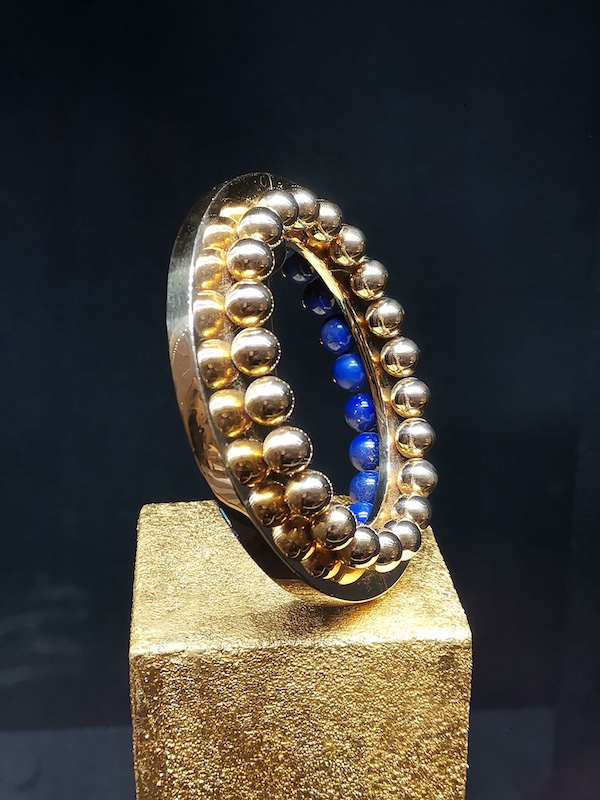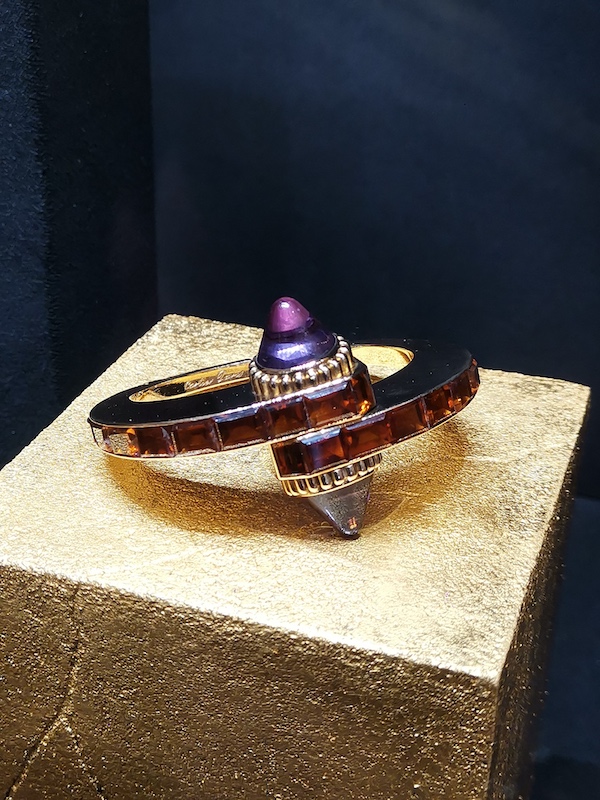 On the first floor of the boutique, there were pillars all adorned with Cartier's latest video campaign playing on a loop and featuring English-Brazilian actress Kaya Scodelario, who is the new face for this collection. The video also features the iconic 'Dancing With Myself' hit from the 80's by legendary punk-rock singer Billy Idol. Guests who attended the boutique also had a chance to visit a Cartier photographic studio for a personalised design headshot. What a treat!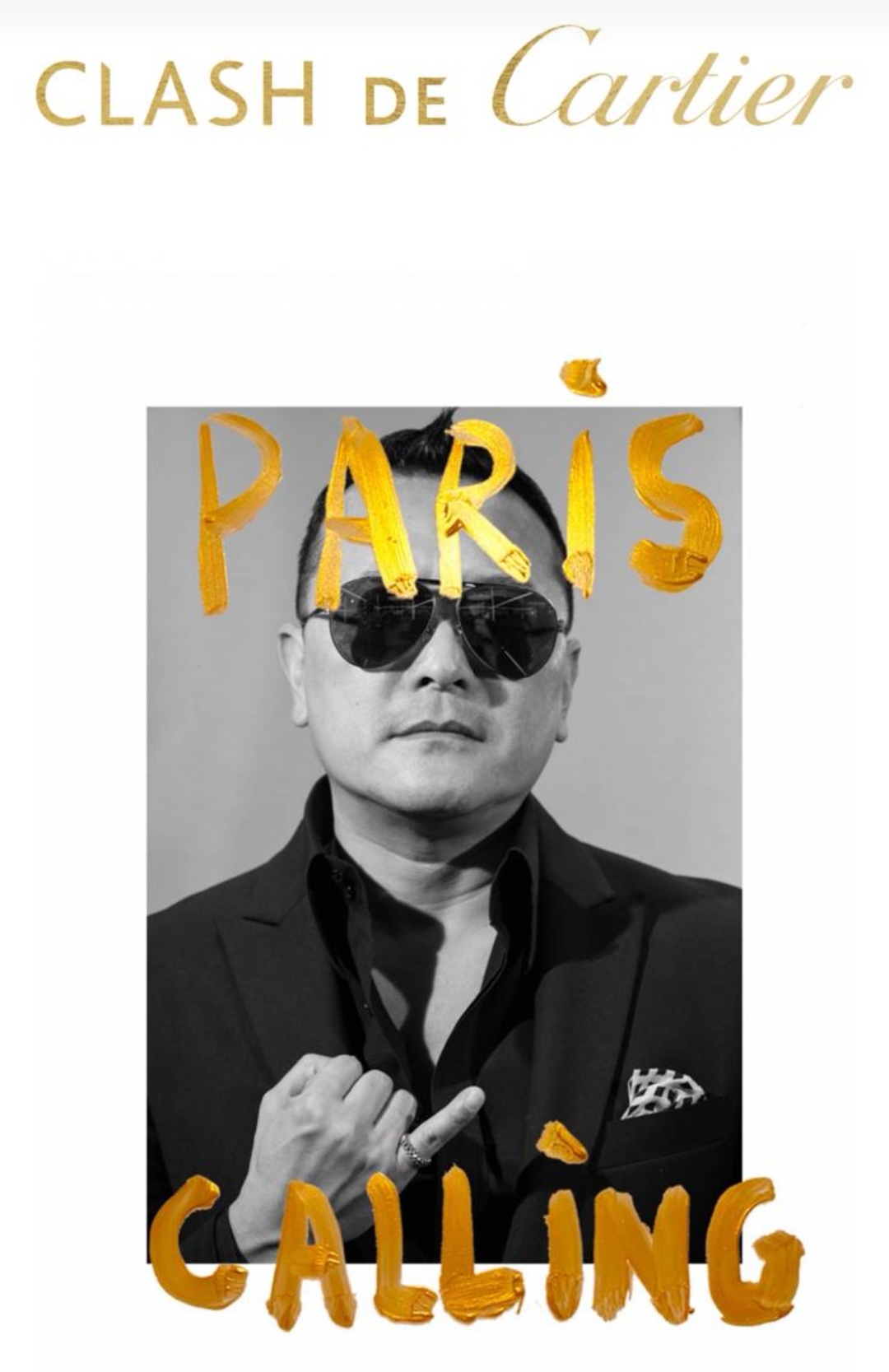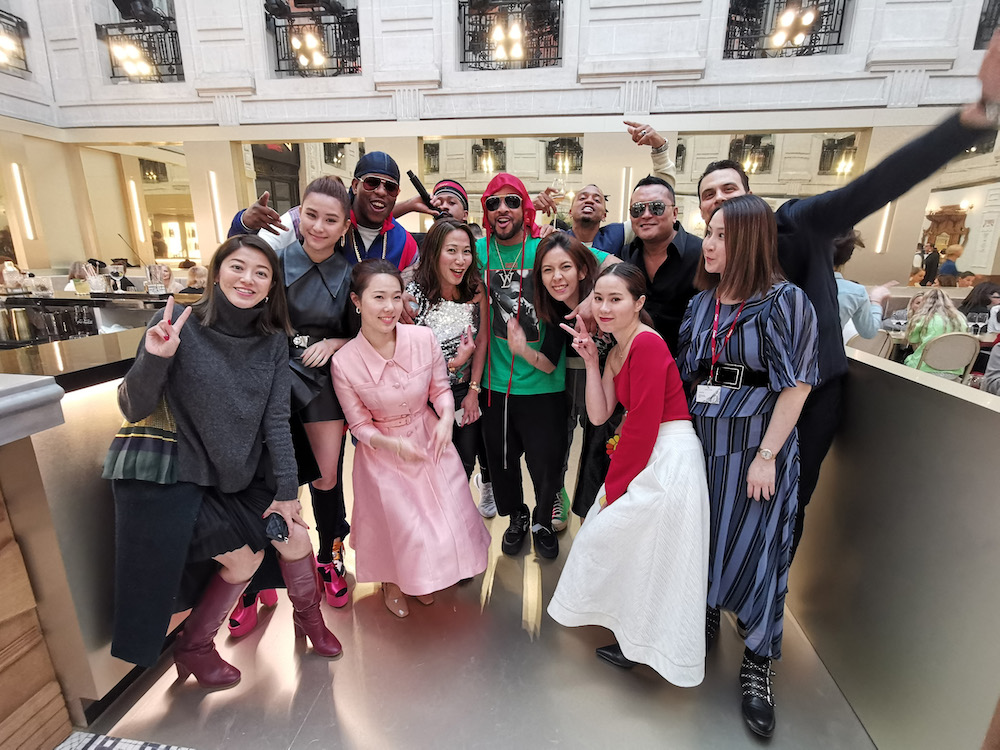 After the boutique visit, we headed back to Le Restaurant, which is situated next to the Press Club and we entered into a space called the Bronx Brasserie: A purposely built full-on brasserie just for this event. For the pop up, Cartier collaborated with a hip New York's Bronx group called Ghetto Gastro. Led by Jon Gray, aka "Fidel Gastro", chefs Pierre Serrao, Malcom Livingston II and Lester Walker, all born and raised in the Bronx, they mixed up some serious old school hip-hop music, culinary delights and flavours inspired by their African roots.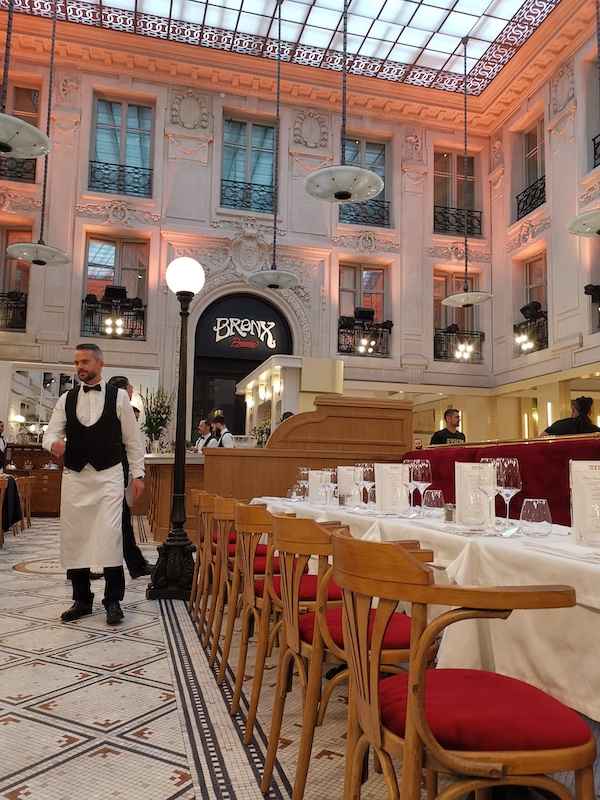 The lunch was a very unique experience with a vibrant atmosphere like no other: This has to be one of the hippest lunch I have ever been to in a long time. The vibe and the energy were electric and the members of Ghetto Gastro were true rock stars. The food was delicious, to say the least.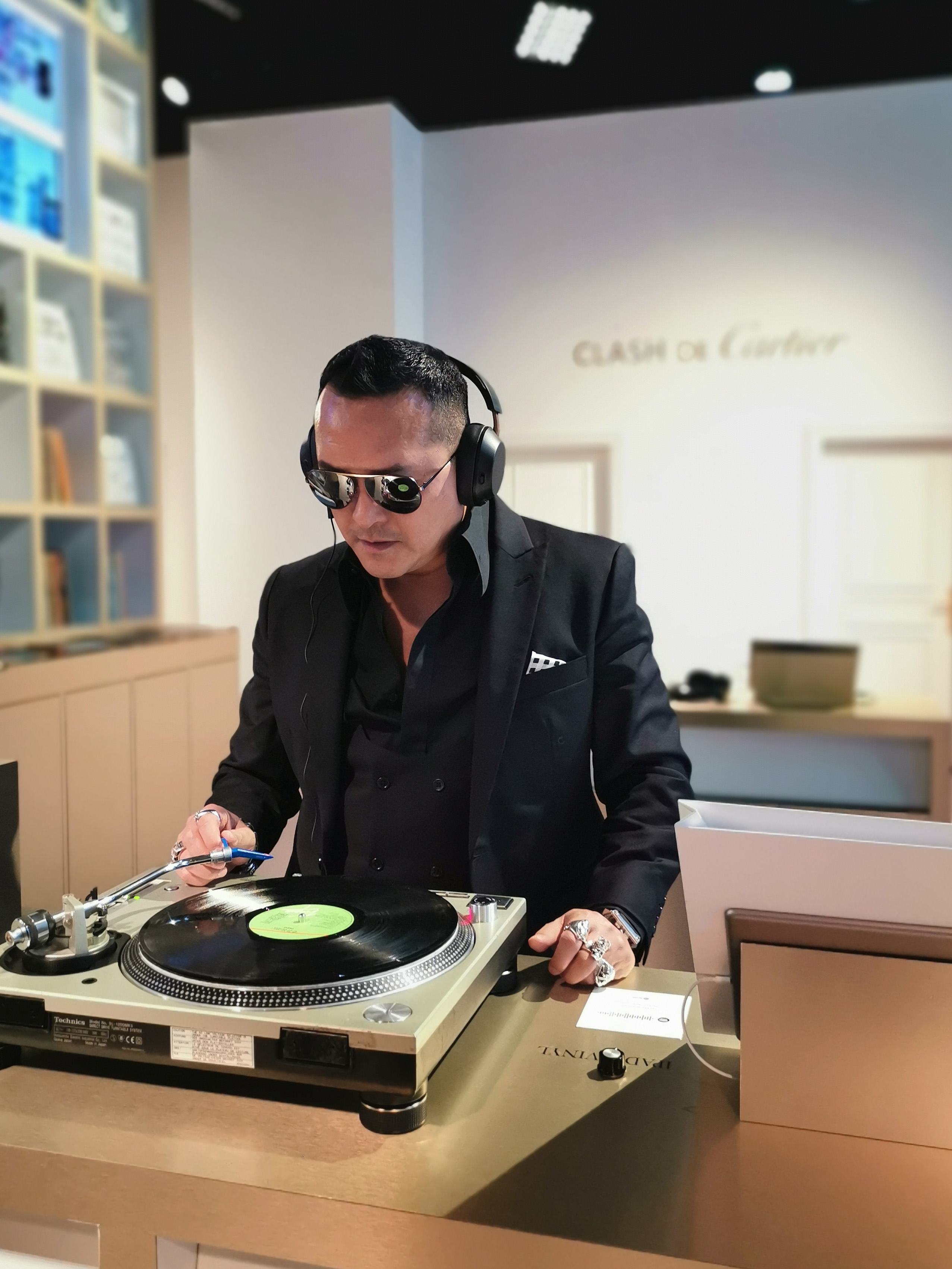 Right after lunch, there was another surprise in store for us lucky press members and vips. It was a visit to the La Galerie, created specifically by Cartier for the Clash de Cartier event to experience the diversity of the collection's themes even further. Our host took us through an experimental journey and let us choose the outcome of our own destiny. But, when it comes to Cartier, believe me, all roads lead to good things.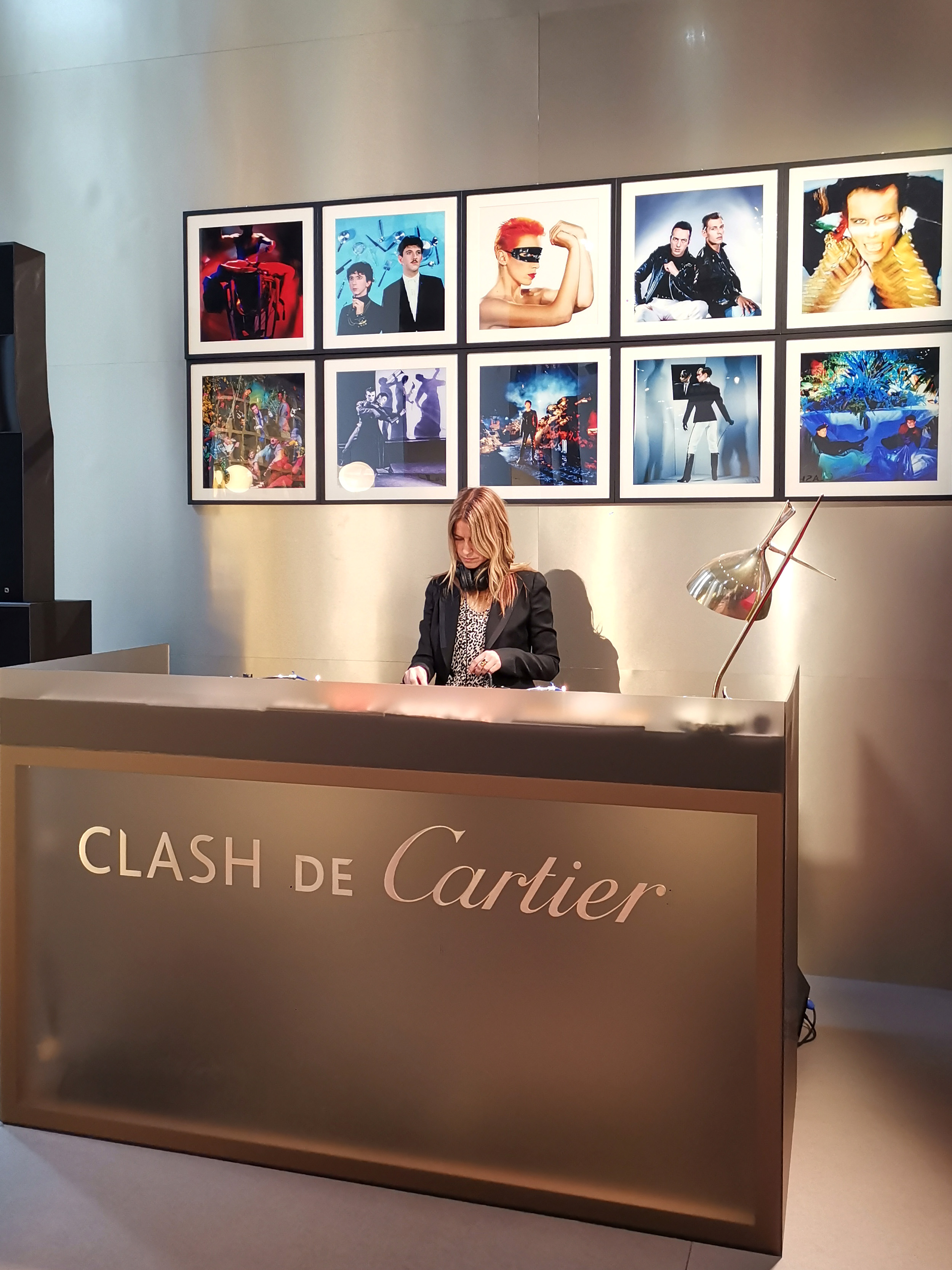 Greeted by no other than the Cartier boys at the door, we were asked to choose from different doors. Sex Pistol or Beethoven? Night Club or Chateau? Champagne or Tea?
If you know me well enough, then my choices were quite predictable: Sex Pistol, Night Club and Champagne – which doesn't mean that I don't appreciate other finer things in life like Beethoven, Chateau and Tea. But in that specific moment, my choices were the more spontaneous. And 'Voila'! The last door opened into a huge vinyl records library, just like in the old days. There were even turntables for guests to try out different records. The library was curated by legendary sound designer/DJ Michel Gaubert along with 2 Many DJs to pick out 62 eye-dropping albums for Cartier.
But first, I had to go through yet another personality test. This time I had to answer a list of hypothetical questions and, in the end, it turned out that, according to Cartier, I am best described as 'Cautiously Adventurous'. That pretty much sums up my personality quite accurately – after all I am not as crazy as some people think I am. After my test, I was given a vinyl record that best suits my personality type.
La Galerie was designed as a U-shaped venue. On one side was the record library, the middle part was a performance stage, and on the other side there was a book library. I ventured to the other side and discovered that others guests who had picked the other doors – Beethoven, Chateau and Tea – ended up there. How clever! The book library was created in collaboration with English bookstore Galignani based in Paris. An entire library of different genres and titles curated for Cartier's guests to take home as gifts.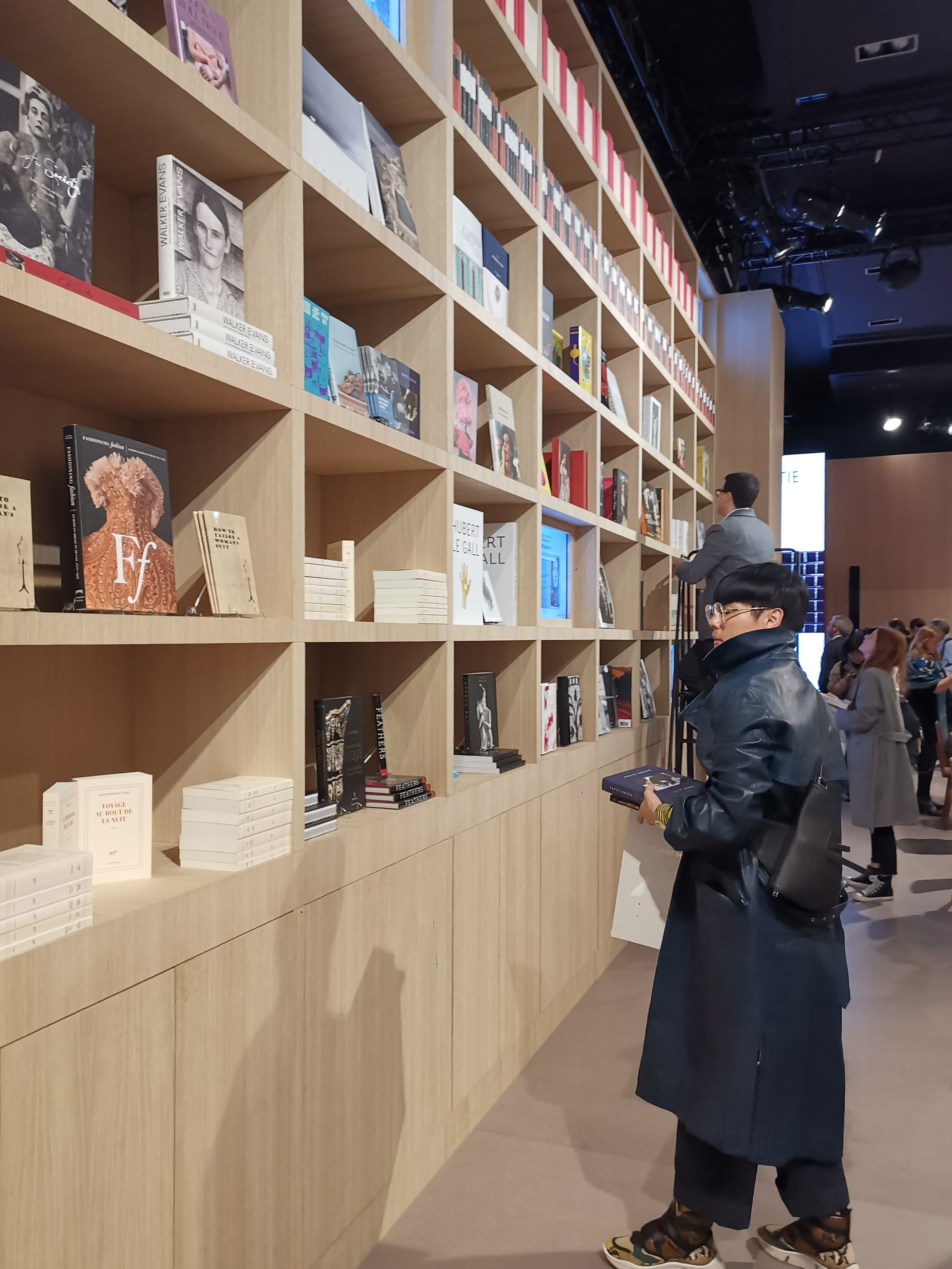 Another surprise was multilingual poet Parker Voss, who specialises in writing haiku, a Japanese style poem of seventeen syllables, in three lines of five, seven, and five, traditionally evoking images of the natural world. Guests were also encouraged to interact with Voss to create a personal poem for those lucky few.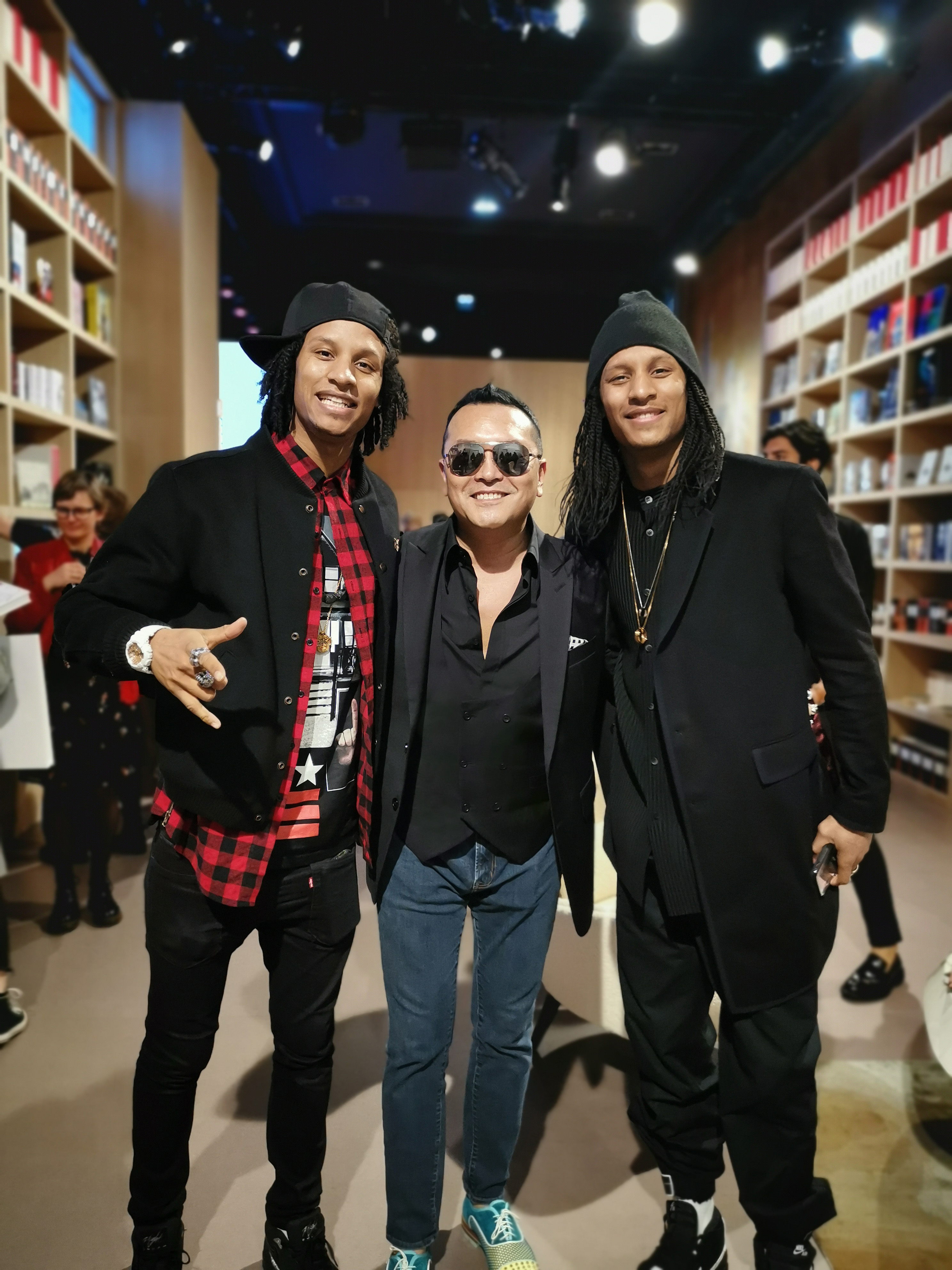 This whole experience from La Galerie was mind blowing to the point that I thought I was seeing double. Then right in front of my eyes appeared the infamous twin brothers, Larry Bourgeois and Laurent Bourgeois, best known as powerhouse dance duo Les Twins! Our eyes locked, we hugged and greeted each other and only one word came out of our mouths: 'Dragon-I' – and the rest was history!
After a great dance performance by Les Twins battling each other out with their unique styles to further highlight the theory behind Clash de Cartier's 'opposites attract' and 'opposites collide,' we were ready to head back to the hotel and get glammed up for the gala dinner.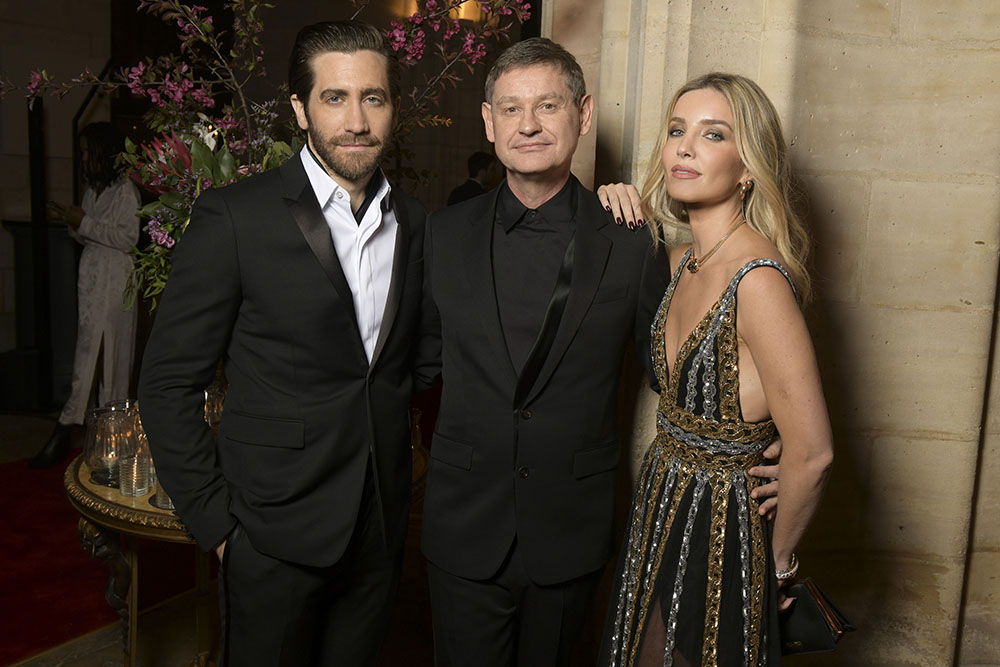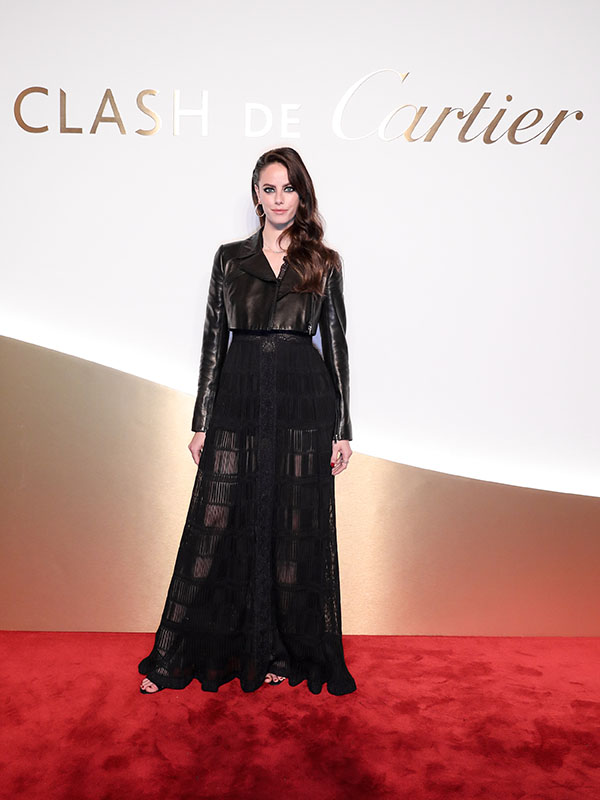 The event, held at La Conciergerie de Paris, was hosted by no other than Cyrille Vigneron, President and CEO of Cartier International. The 300 strong guest-list looked like the who's who in the Cartier's family album. Amongst the attendees from different countries were, of course, the main stars of the campaign Kaya Scodelario, Jake Gyllenhall, Sofia Coppola, Annabelle Wallis, Monica Bellucci, Lily Collins, Rami Malek, Lucy Boynton, Tilda Swinton, Haider Ackermann, Troye Sivan and many others.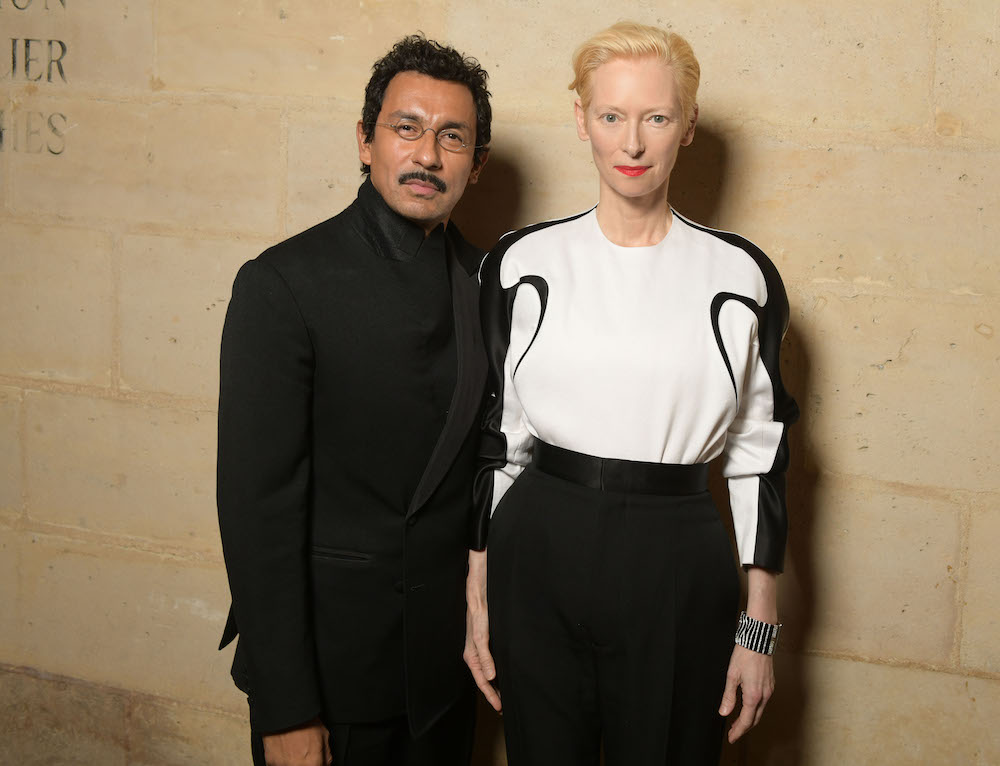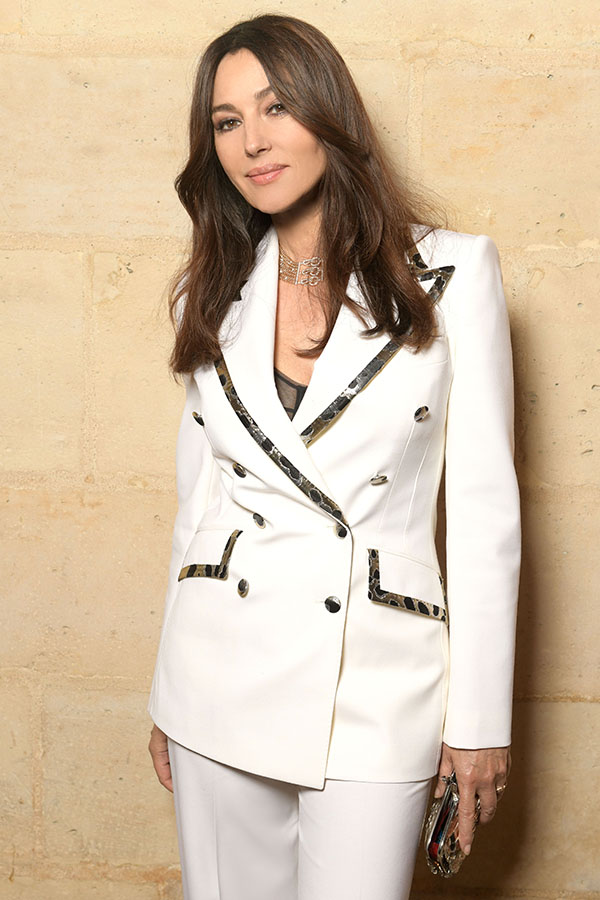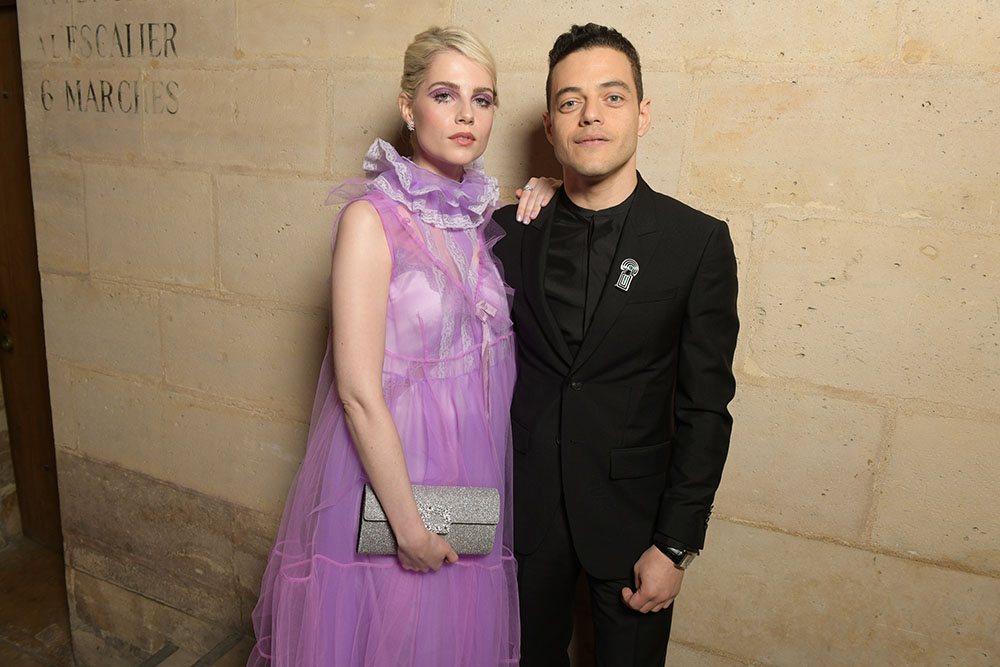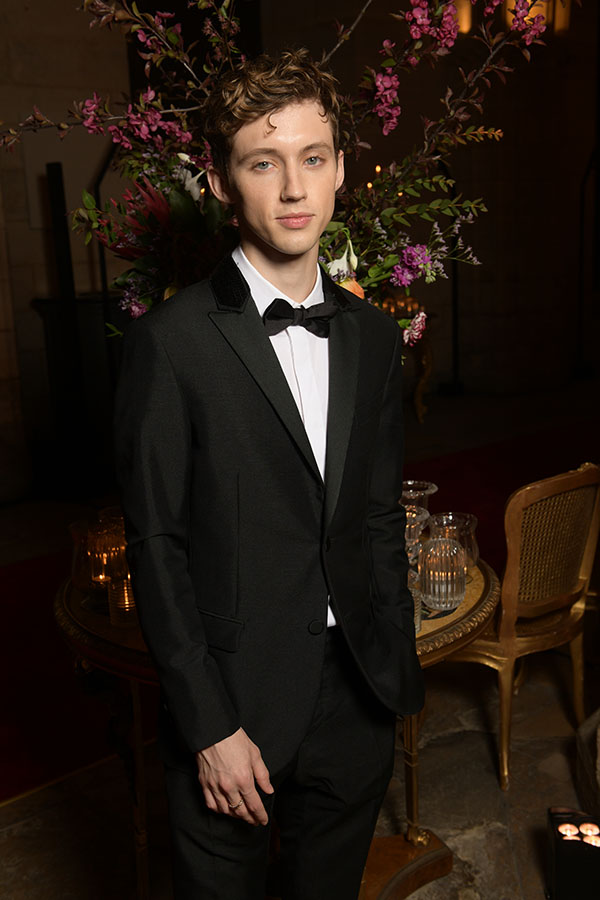 The amazing venue, with such an incredible and historical backdrop and its gigantic columns and arches, looked a lot like a grand cathedral. Three long tables parallel to each other, each seating 100 guests and lavishly decorated, clashed with surreal entertainers reminiscing of the kitsch and camp era of Studio 54. It was indeed a hell of a show bringing out a new rebellious side of Cartier that I had never seen before.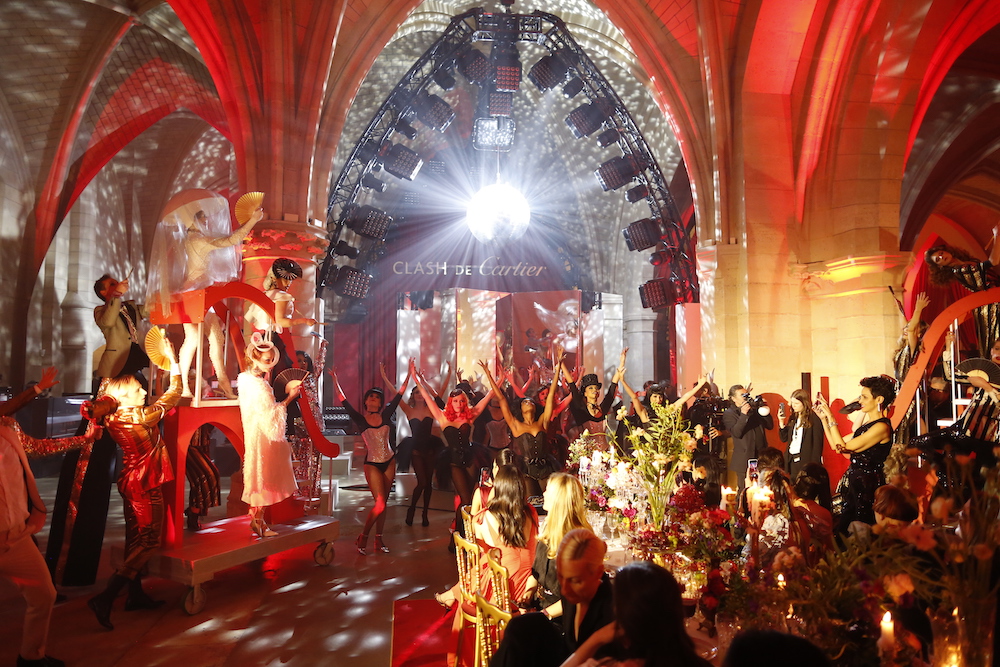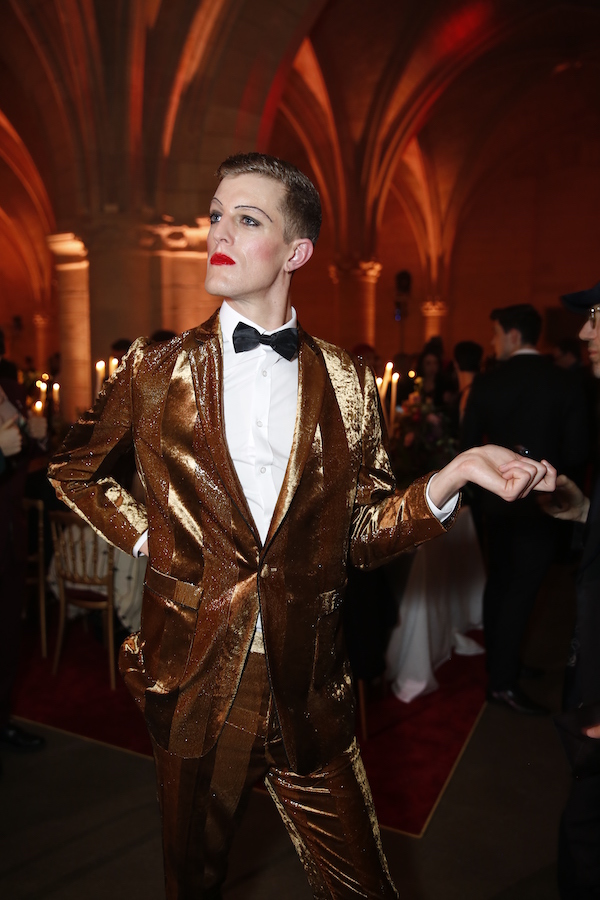 After dinner, the party started with an acrobatic marching band on stilts and circus-like costumes, followed by live performances by singer Chris (formerly known as Christine and The Queens). Billy Idol rocked the party with his long time guitarist Steve Stevens in an acoustic session of some of his greatest hits like 'Eyes Without a Face', 'Say Your Prayers' and of course the anthem of the Clash de Cartier campaign, 'Dancing With Myself'. The after party carried on with a DJ set by 2 Many DJs, who obviously were not suffering from severe jet lag as I was.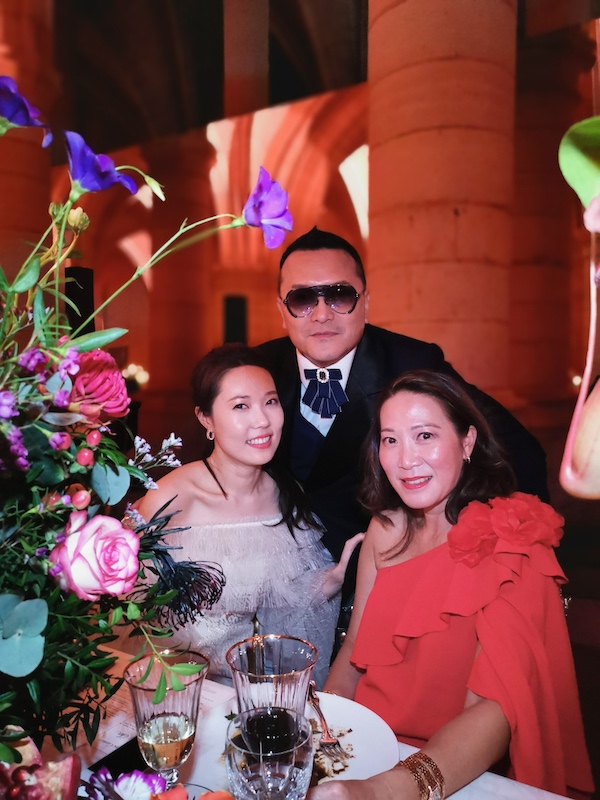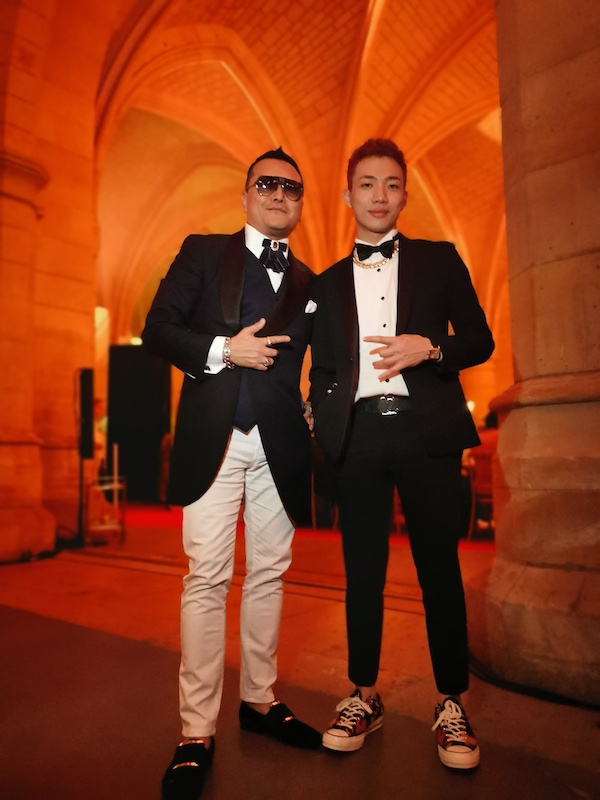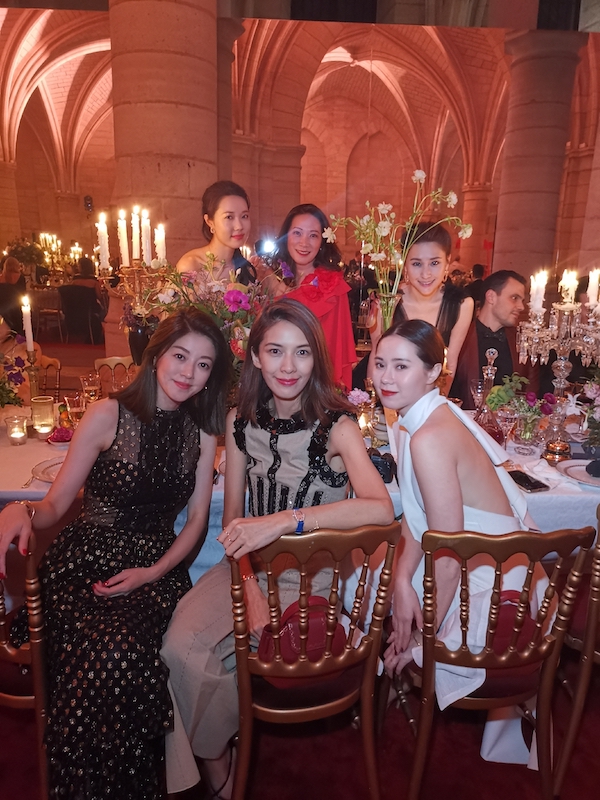 As I eventually looked at my watch and phone, I realized that it was way past my bed time and that the Hong Kong crew had been searching and texting me for an hour: I had planted myself at the front of the stage in euphoria, eyes gazing onto the stage literally dancing with myself to 'Billy My Idol'!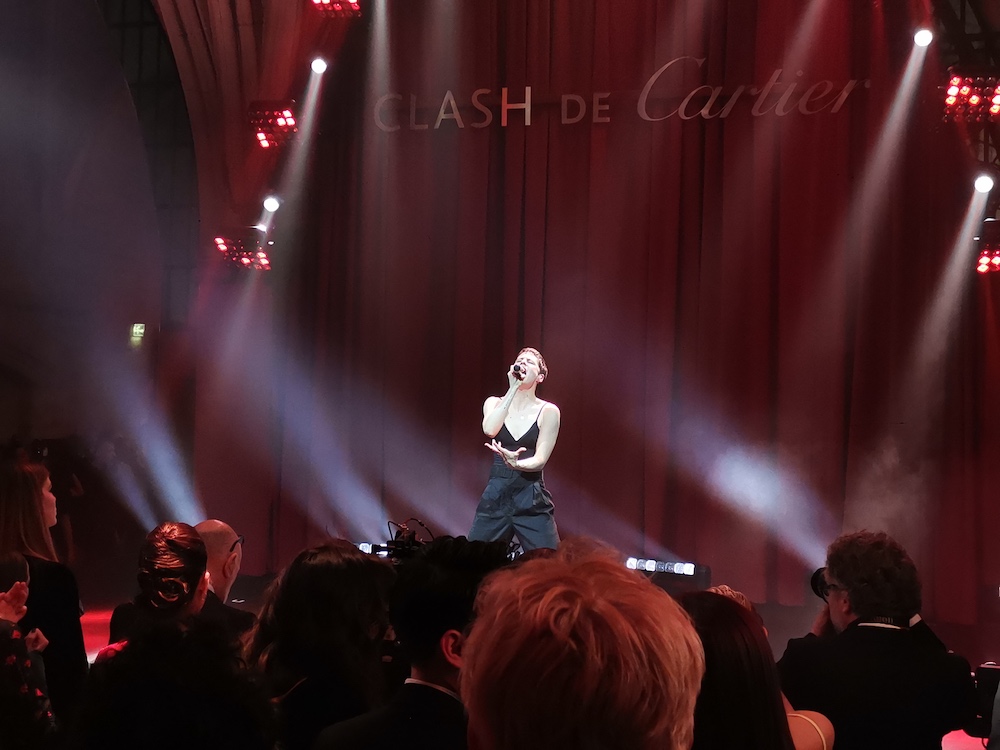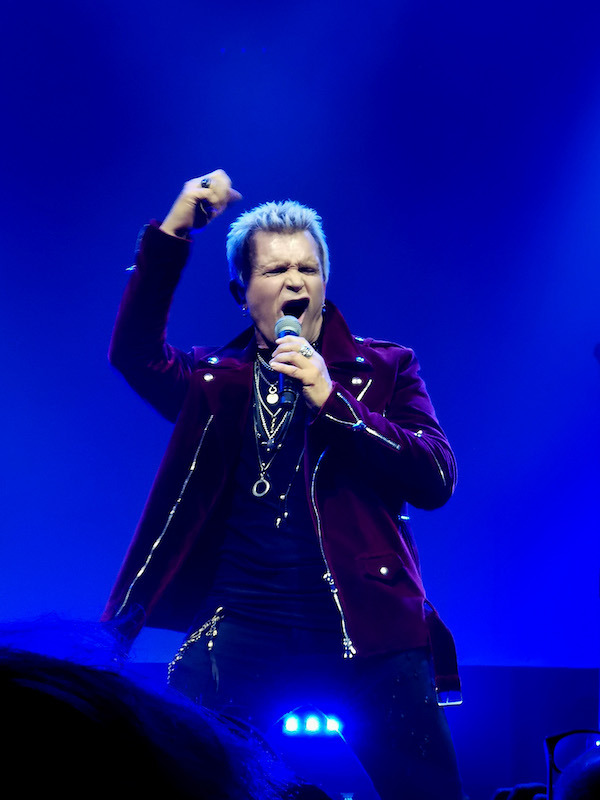 There are so many memorable moments from this trip that I literally could have written a mini book about it. Clash de Cartier was all about experiences from many sides of opposite spectrums. We all, deep down, possess opposing qualities that come out throughout our life and choices. But at the end of the day, whichever road we choose to take, we just need to enjoy the ride and, hopefully, one day it will lead us to the nearest Cartier boutique.