The Grounds: Hong Kong's socially distant utopia
November 10, 2020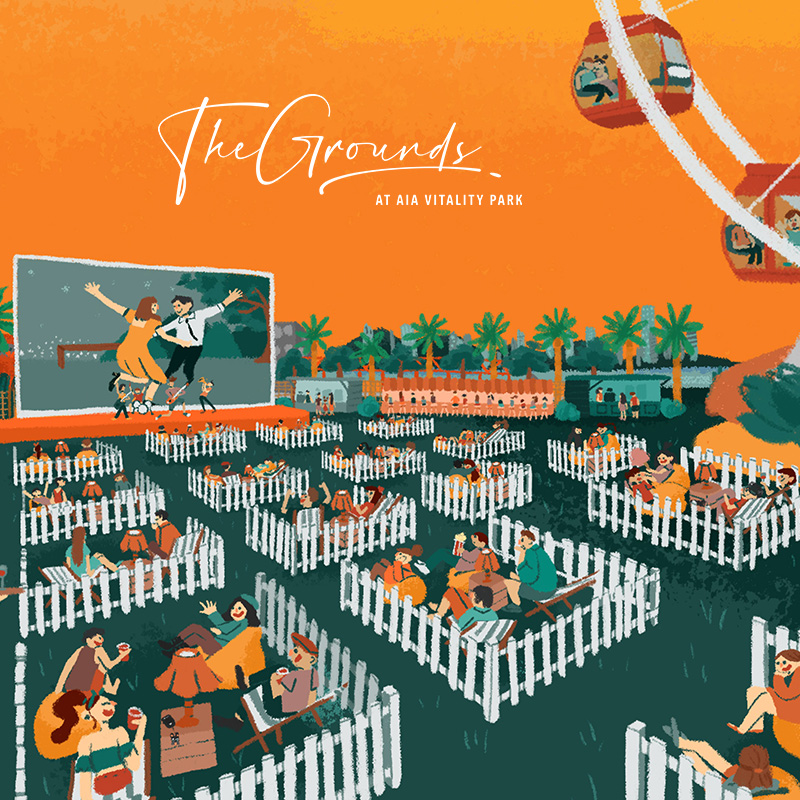 Have you been itching to get back to 'normal'? Attending events, going to the movies, dining with friends while also remaining socially responsible? Well now, you can do all of that in a Covid responsible environment thanks to The Grounds.
The first of its kind, The Grounds is located at AIA Vitality Park right on the Central waterfront. Created with the 'new normal' in mind, it is Hong Kong's pioneer socially distanced event space.
Adopting the motto 'Space to Play, Room to Breathe', guests are allocated to one of 100, two- or four-person pods, each 2.5m x 2.5m and 1.5m away from your neighbours. Quaint picket fences and charming lamps give this outdoor space a cosy, homey feel. Make yourselves comfortable in the large deck chairs and indulge on the extensive refreshments available. And with the weather cooling down, the timing couldn't be more ideal. Officially opening its doors on 6 November 2020, The Grounds provides the chance to sit beneath the glittering Hong Kong Observation Wheel and soak in the ambience of the fragrant harbour.
Fully equipped with a giant LED screen, lavish stage and state of the art sound system, this venue is perfect for a snug movie night with your special somebody, a socially distanced concert, a wellness activity…the options are endless, let the good times roll.
Of course, precautions are firmly in place. The now standardised temperature checks and hand sanitiser will be provided at all entry/exit points and masks are to be worn whenever you leave your pod. But fear not, contactless ordering and delivery of all food and beverage means this will only be necessary when nature calls.
With activities ranging from the family friendly games, screenings of sports games, to stand-up comedy and live music, this venue is sure to satiate everybody's needs, while also bolstering local businesses within Hong Kong's vibrant hospitality industry. And all from the comfort and safety of your own pod. There will also be limited-time menu items and event offers available so make sure to keep up to date on the social media channels.
The Grounds brings a whole new meaning to the term 'organised fun' and we cannot wait to get involved. Tickets for events are available now and pods are available on a first come, first served basis so what are you waiting for?
Learn more at thegroundshk.com