The best New Year's Eve Parties to ring in 2018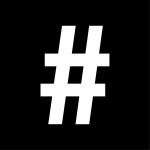 By: #legend
December 14, 2017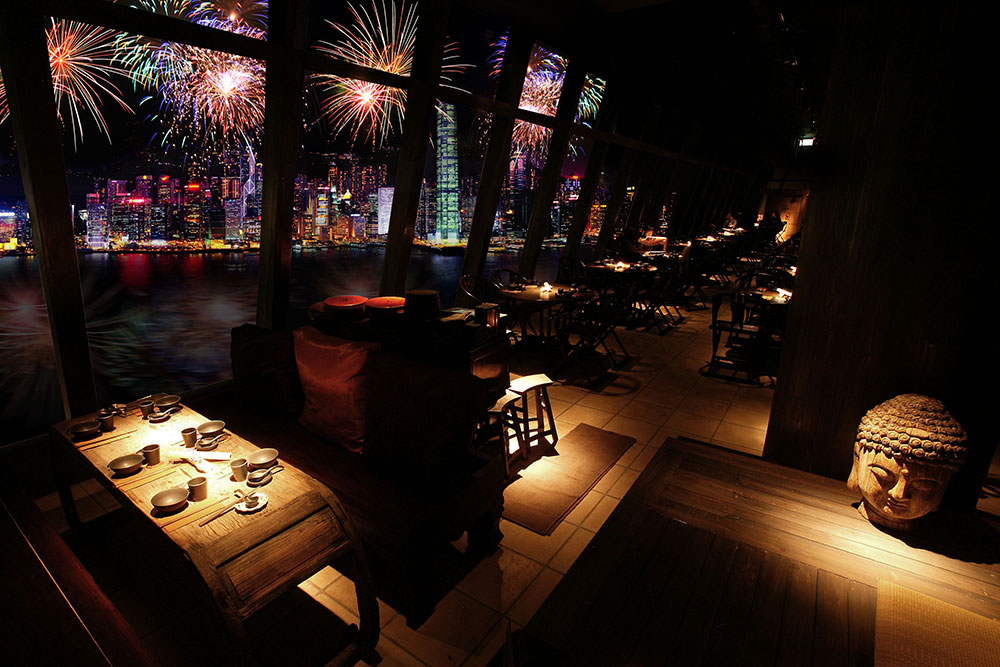 Start your new year off with a bang. Hong Kong is known for its lively party scene, and you best believe that New Year's Eve is no different. Locations around the city are pulling out all the stops for 2018, so make sure you're at the right place, with the right people just in time for your kiss at midnight. Check out our roundup of the best parties going on – but make sure to book/buy tickets early! It's definitely going to get crazy.

Duddell's x Shanghai Tang
Duddell's and Shanghai Tang are taking us back to 1930's Shanghai to ring in 2018. Inspired by picture theatres of that era, you'll have to dress to the nines for this event. Think glamorous, art deco, fine silk, bold suits… The party will include free-flow Ruinart, cocktails and more starting from 9:30 PM until midnight when the Michelin-starred canapés will be served.
Where: Level 3 Shanghai Tang Mansion, 1 Duddell St, Central

When: Sunday 31st December, 9.30pm 'till the early hours of 2018

Price: Early bird until December 18th; $630, General Admission; $700, Door; $900. Table enquiries, please email [email protected]
Potato Head
Potato Head will be turning into party central for guests to ring in the new year however they want. The bar will feature sounds from the Potato Head resident DJs, while the Music Room will feature disco tunes from international DJs Airbear and Jessie You. Pick your poison – both rooms will be hosting separate parties but will have free-flow menus.
Where: 100 Third Street, Sai Ying Pun

When: 9PM

Price: Potato Head Bar: HK$480 for unlimited Perrier Jouet, wines, beers and more. Music Room: HK$520 for free-flow Perrier Jouët and other cocktails.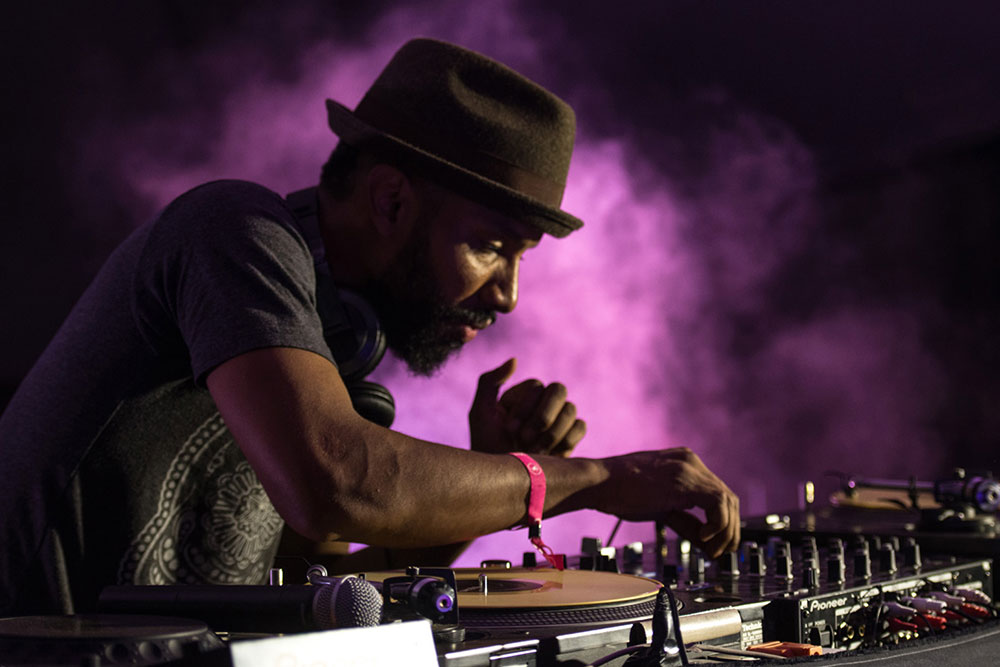 Four Seasons Hotel "Viva Cuba!"
The Blue Bar will be hosting a Cuban celebration this year, featuring DJ Re:Flex from Washington D.C. Guests will be given Panama hats, fans and one Cuban cigar each. But come dressed up – the best-dressed couple will be awarded a dining voucher for two Michelin Caprice. To book contact the Festive desk at +852 3196 8708 or by email at [email protected].
Where: Four Seasons Hotel Blue Bar

When: 10PM

Price: The Santa Clara package is HK$990 per person at the door and includes entrance fee, DJ performance, welcome drink and snack, one cigar and souvenirs. The Santiago de Cuba package is HK$1,950 per person in advance and includes entrance fee, DJ performance, complimentary snack, one cigar, souvenirs, selected Champagne, red wine, white wine and cocktails inclusive.
Dr. Fern's Gin Parlour
Doctor's orders: 'Go Bananas into 2018'. Head over to Dr. Fern's to celebrate in a cozy spot with sounds by French DJ MLCH playing from 9PM – 1AM.
Where: Shop B31A, First Basement Floor, Landmark Atrium, 15 Queen's Road, Central

When: 9PM – 1AM

Price: Standing tickets: HK$350 (incl. 2 gin & tonics and a glass of champagne) / table packages available for HK$6,000 (incl. 2 bottles of Pierre Jouët, 1 bottle of Monkey 47 & 1 lt of Absolut Elyx)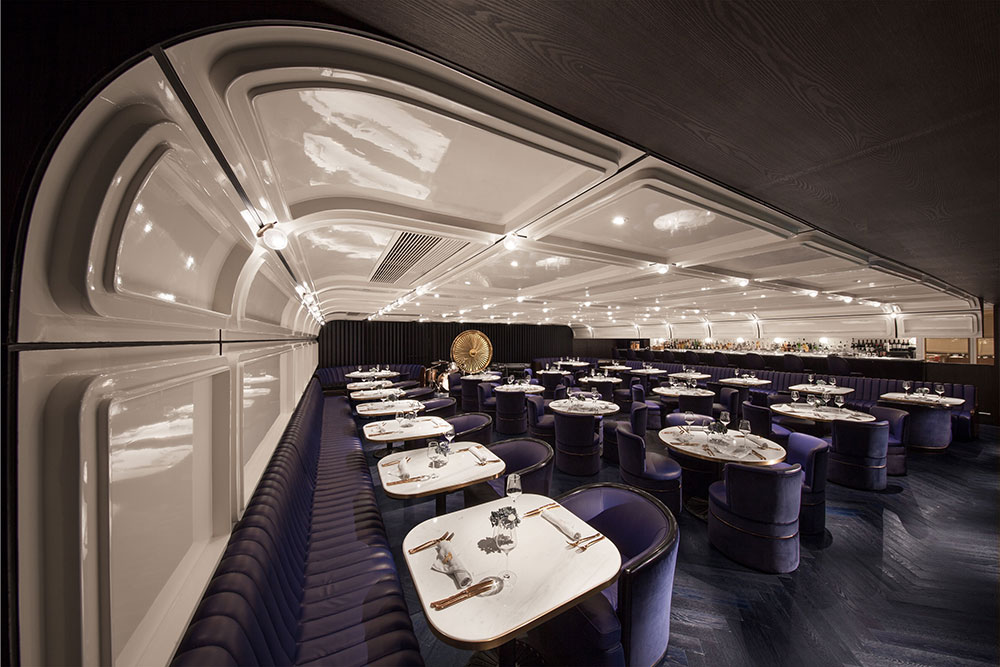 Foxglove "Midnight in Tokyo"
Chill out in Foxglove (and maybe party in LKF afterwards) with a Tokyo-themed night. The Bloodest Saxophone band will be playing that night (and the night before) so don't miss out!
Where: 6 Duddell St, Central

When: 9PM – 1AM

Price: $700 HKD free flow wine, beer and house spirits.
Landmark "Polar DJ Party"
Expect plenty of champagne to go around with Landmark's NYE party. Sponsored by Moët & Chandon Ice Imperial, the extravaganza will feature DJs and complimentary polar-themed canapés. Best of all, it's free entry!
Where: 15 Queen's Road Central, Central

When: 7PM – late

Price: Free!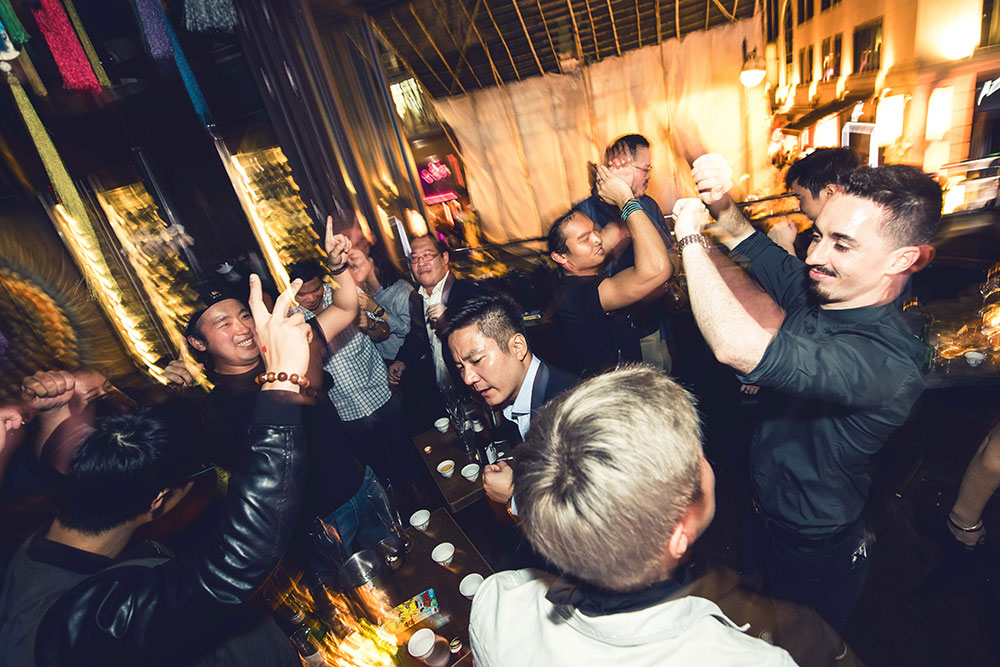 Jinjuu "UP"
The Korean bistro right at the heart of LKF will be doing free flow options all night.
Where: UG 32 D'Aguilar Street, Central

When: 9PM – late

Price: 9PM – 1AM HK$358 (for free flow drinks only) / HK$70 + 10% (includes standard drinks). Table service available.
Mrs. Pound "Moulin Rouge"
The Pound Shop is getting even more glammed up for 2018 with the most iconic burlesque theme. Gigi Gubillee will be hosting the show, there will be a performance, champagne and a huge countdown.
Where: 6 Pound Ln, Sheung Wan

When: 10PM – 1AM

Price: HK$450 freeflow (incl. house spirits, house wine, beer and house shooters)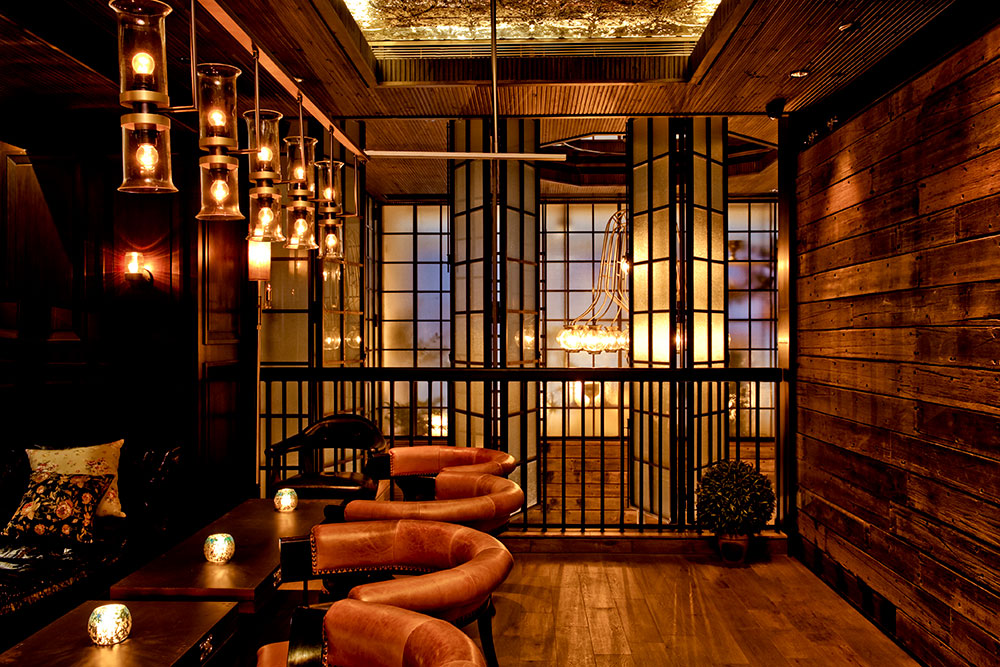 Lily & Bloom "Winter Wonderland"
Drink your heart out at Lily & Bloom. With free flow drinks that include Veuve Clicquot, spirits, beers and two different cocktails, you'll be able to party the night away and ring in the new year in style.
Where: 33 Wyndham St, Central

When: 10PM – 1AM

Price: HK$700 (advance) / HK$780 (at the door)
The Old Man
If you want to ball out and have all your friends in one cosy spot, The Old Man is where to do it. The space will be opening up to one party of 30, so invite all your friends! The package includes complimentary canapés all night AND free-flow drinks and cocktails.
Where: 37-39 Aberdeen Street, SoHo

When: Up to you!

Price: HK$60,000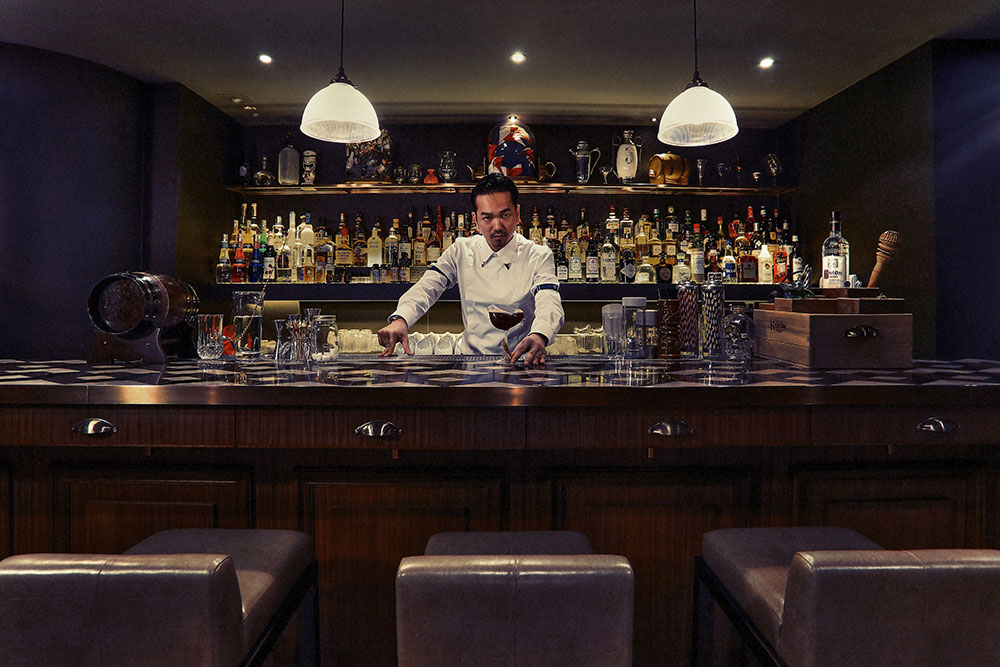 The Envoy
If you're looking for a smaller space to celebrate with a group of friends, look no further. The Envoy will be hosting a free flow option that will take you all the way to 1 AM, 2018.
Where: 3/F, The Pottinger Hotel, 74 Queen's Road, Central

When: 9:30PM – 1AM

Price: HK$880 free flow
VEA "Kaleidoscope Disco"
VEA will turn into party central with snacks by executive chef Vicky Cheung, countdown champagne and free-flow house spirits, wines, shots, beers and cocktails. Executive mixologist Antonio Lai will also be on hand for curated and crafted drinks. If you show up in your best outfit, a special prize will be rewarded! According to the press release, dress code suggestions are as follows: "Neon/ Intense Colours & Abstract Patterns/ Hippies / Funky, Flamboyant, Kaleidoscopic Designs." For groups of 5 (you'll need to purchase all 5 tickets together) you'll get a complimentary Bottle of Perrier-Jouët Brut Champagne.
Where: 29/F The Wellington, 198 Wellington Street, Central, Hong Kong

When: 9:30 PM – late

Price: HK$620 (before December 22) / HK$740 (door).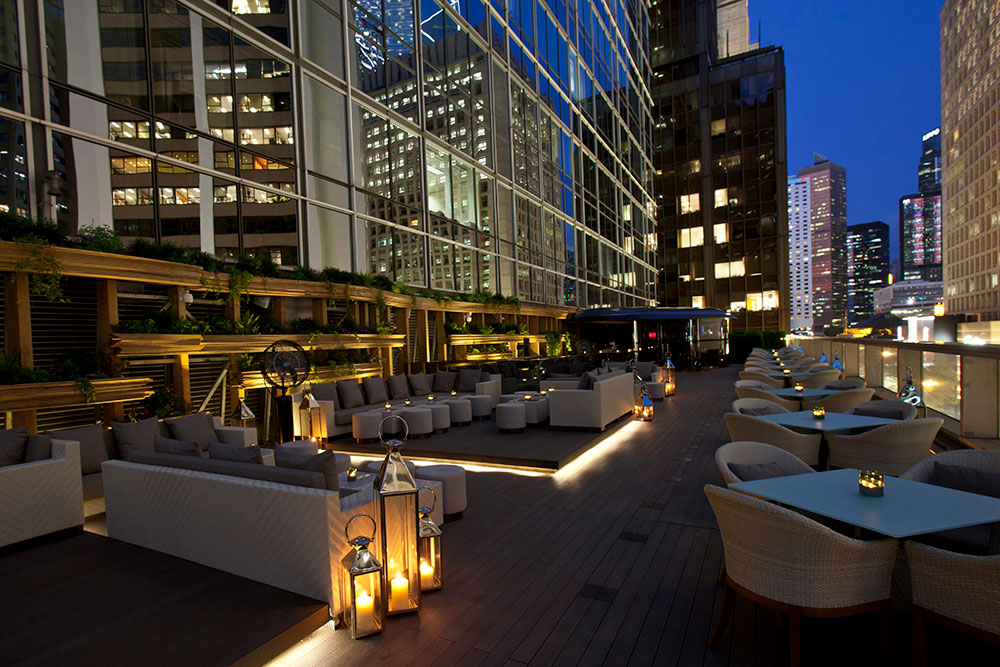 ARMANI/PRIVÉ "Carnevale di Venezia"
This rooftop bar and club is turning into Venice with a masquerade party, Carnevale di Venezia. The beautiful space will also feature sounds for international DJ Maarten Goetheer. Buy tickets here.
Where: 8 Connaught Rd Central, Central

When: 10PM – 1AM

Price: HK$888 for early bird tickets (includes three hour access to an open bar). After December 25: HK$988
ZUMA "Yashoku" and "Shogatsu Masquerade"
Get your brunch on at night and eat your way through to 2018. With top DJs including 100A100P, MLCH, and David Teng spinning the night away, and bottomless glasses of Veuve Clicquot and sochu, it's sure to be a good night. After the food DJ Lion will be performing until midnight with a masquerade theme. Get your tickets here.
Where: Zuma Hong Kong, 15 Queen's Road Central, Central, Hong Kong

When: Sunday, 31 December, 9:30pm to 2am

Price: HK$880 (early bird) / HK$950 (standard) / HK$1,000 (door) – includes free-flow Veuve Clicquot Champagne, food, cocktails, wines, sake and beers.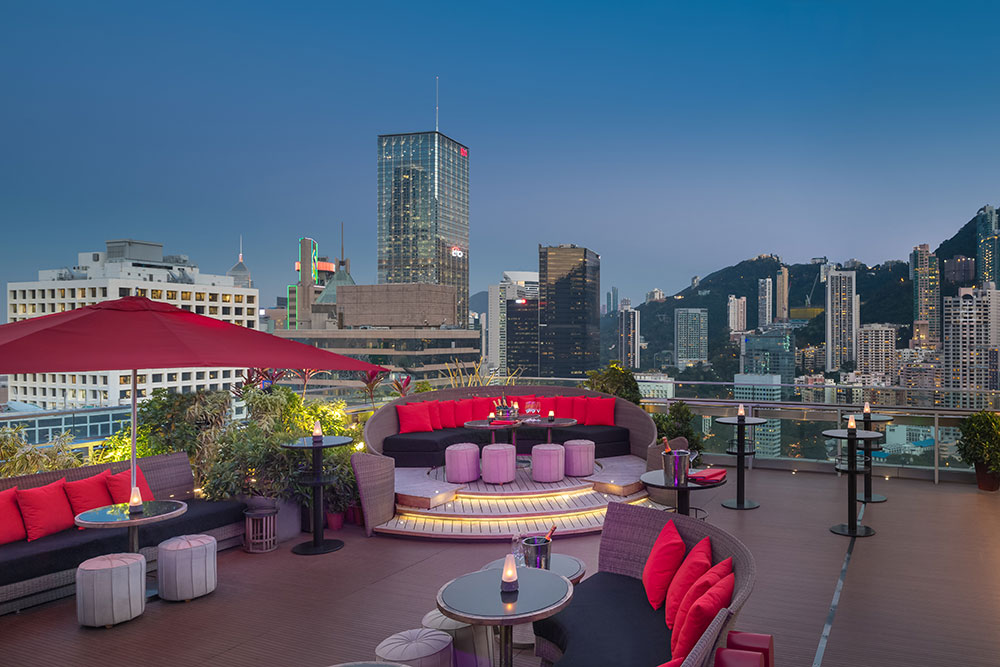 CÉ LA VI "Shanghai: The Golden Era"
Party in the sky with expansive views of Hong Kong island this New Years Eve. On the decks will be DJ Bennie Blanco playing in the club lounge. Guests will also be able to unwind in the restaurant lounge from 12:30.
Where: 25/F California Tower, 36, 30 D'Aguilar St, Central

When: 10PM – Late

Price: HK$300 (before December 15) / HK$400 (December 16-30) / HK$500 (door)
Brickhouse
Keep it low key with tacos, beer and cocktails. With old school hip-hop and R&B all night long, Brickhouse will be serving tacos until 11:30 PM and free flow cocktails until 1AM. Surprise: there's going to be a tequila ice luge! Email [email protected] to book.
Where: 20 D'Aguilar Street, Lan Kwai Fong, Central, Hong Kong

When: 9PM – 1AM

Price: HK$580, includes Brickhouse Margaritas, Diablas, beer and house spirits.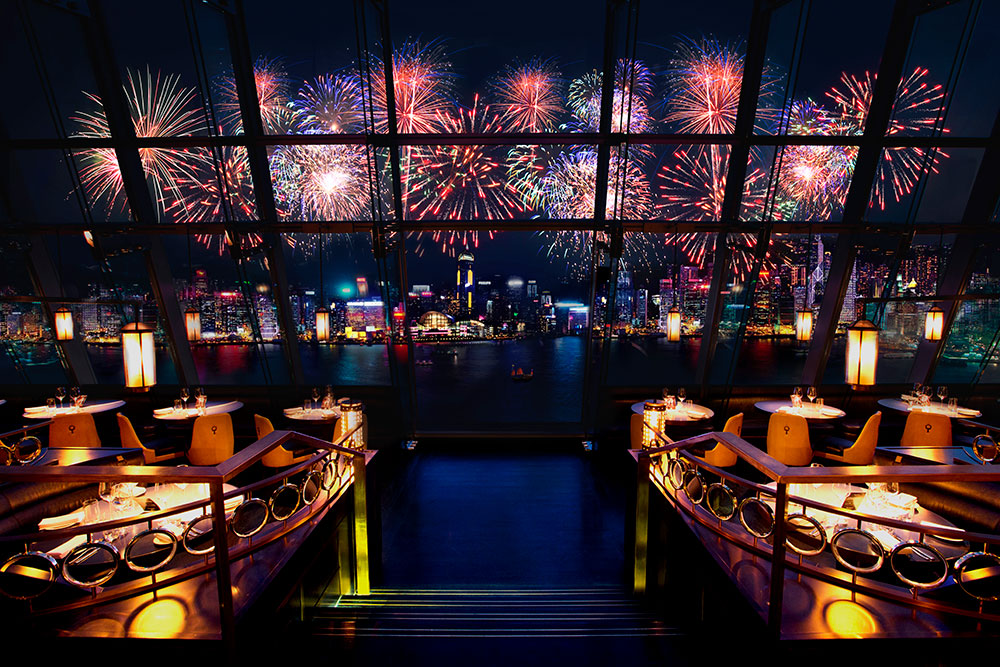 Aqua "Spirit"
A glamourous "Black and White" party is classy, and an easy dress code to adhere to. Head over to Tsim Sha Tsui's Aqua for the perfect front-row seat to the night's fireworks.
Where: 29+30F, 1 Peking Rd, Tsim Sha Tsui
When: 8PM until sunrise

Price: Early bird tickets: HK$550 (incl. a glass of Dom Pérignon) After 25 December: HK$750. Table packages for two people are priced from HK$4000 and include a bottle of Dom Pérignon, magnum sizes also available for parties of four or more.
Vibes "Glitter and Gold"
Head over to Tsim Sha Tsui this NYE and start the year right at Vibes. With a barbecue going under the night stars, wear your best glittery outfits and dance the night away with a live DJ. Tickets include two glasses of champagne, an open bar of selected drinks and unlimited BBQ. Book your tickets here.
Where: The Mira Hotel, 118 Nathan Road, Tsim Shat Tsui, Kowloon, Hong Kong

When: 9PM – 2AM

Price: HK$898 (early bird) / HK$988 (after December 24)
W Hotel "NYE Deep Edition"
Spend your NYE at the trendy Woo Bar at the W Hotel. Presenting Woo Studio Vol.2, the party will feature Until Dawn's tunes late into the night. Table packages are available for groups bt tickets will include two glasses of Dom or standard drinks.
Where: Woo Bar, W Hotel. 1 Austin Road W.

When: 9:30 – late

Price$680 HKD (early bird until Dec. 24) / $880 HKD (Dec. 25-Dec. 31 4PM) / $980 HKD (door)