Atelier Cologne brightens up the holiday season with its citrus magic
November 13, 2019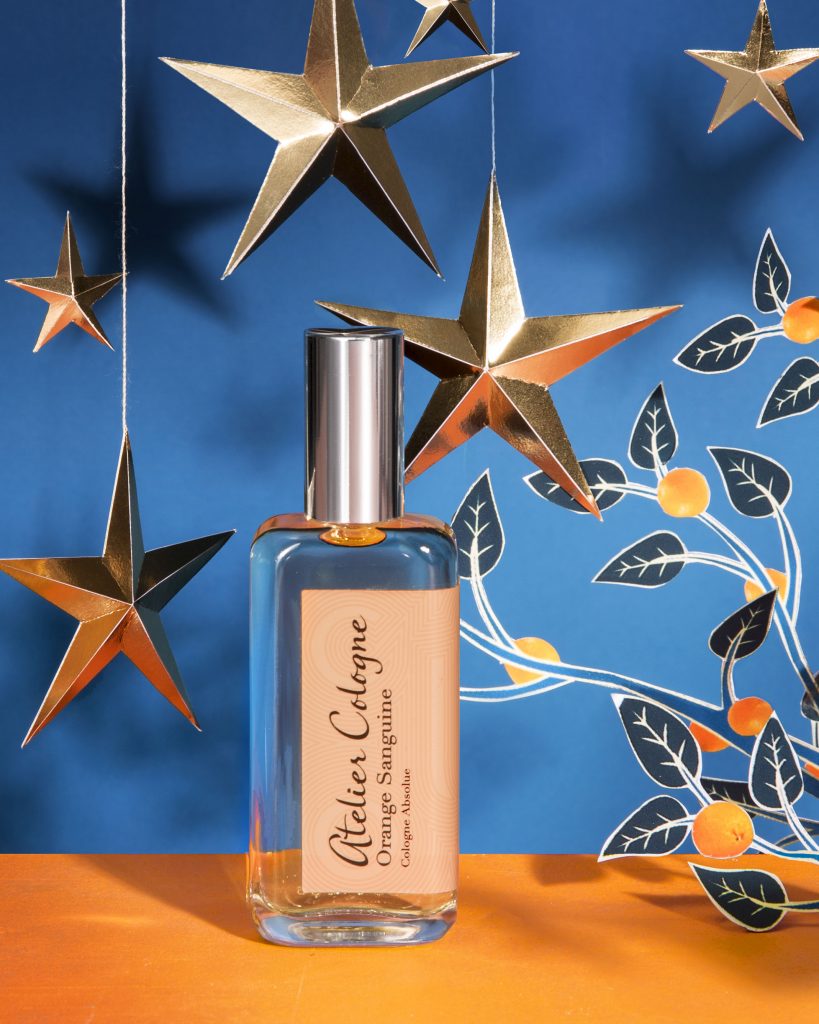 With the holiday season just around the corner, it's time to pick up gifts for your loved ones. This year, Atelier Cologne has you covered with multiple joyful bespoke personalised gifting options that will definitely brighten your celebration!
Believing in the magical power of citrus evoking happiness and joy, Atelier Cologne uses citrus power as the brand's fundamental inspiration and star ingredient in all of its collections. As the core ingredient of Atelier Cologne's iconic Joie de Vivre Collection, the refreshing citruses invites you to open the brand's iconic blue window to go on an elegant and generous discovery journey this holiday season. Each Cologne Absolue has its own personality and each of them instantly evokes your greatest vacation memories!
Come find the perfect scent that shouts out the holiday joy to you! Atelier Cologne provides one-on-one beauty consultation services led by professional perfume artists to help you find the perfect scent that fits your or your loved ones' personalities, occasions, and moods. After that, customise your leather case by adding your name or personal messages on it; all engraved in the workshops located in all Atelier Cologne boutiques and counters. This holiday season also sees the return of the Holiday limited edition golden leather case, providing an additional option on top of the wide leather case color selections. Besides the wide range of highly-personalised gift sets, Atelier Cologne also provides quick and smooth one-stop-for-all gifting experience to escalate the delightful shopping experience.
From 15th to 28th of November, Atelier Cologne debuts a special Holiday set-up at Time Square, Causeway Bay, to highlight the brand's holiday spirits. With Atelier Cologne's magical Christmas Tree decorated in the brand's iconic Venetian Blue color and precious golden fruit embellishments, it unlocks the holiday spirit and spread the joy in this season. Come explore Atelier Cologne's creations also with a limited edition blotter inspired by the brand's iconic gift boxes, which allows fragrances to diffuse evenly and spread out the delicate nuances of each raw material over time.
Atelier Cologne proudly presents a series of special offers this holiday season in November and December. For any purchase of 2 Cologne Absolues from the Joie de Vivre /Chic Absolu / Avant Garde Collections, enjoy a special price HK$1,000-$1,200. In addition, the Atelier Cologne's founders curate 3 Perfume Couple gift sets especially for this holiday. And the last but not least, receive a Cologne Absolue 4ml deluxe sample and limited edition travel currency wallet upon purchase of HK$1,800 and above.
Atelier Cologne Set-up in Causeway Bay
Venue: Lane Crawford, Times Square (G/F, Matheson Street, Causeway Bay, Hong Kong)
Date: 15th ‒ 28th November 2019
Business hours: 10am – 10pm