What to eat in Hong Kong this month: January 2021
January 12, 2021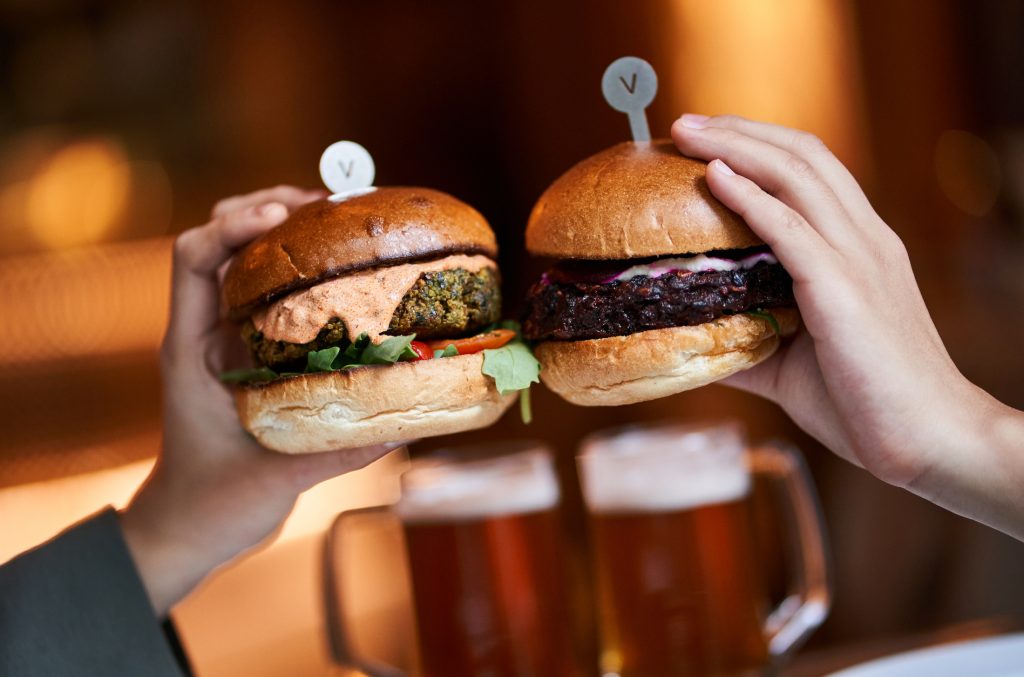 When the cold weather hits, it's time to fuel up on food. Whether you are looking to try a different (read: healthier/vegan) diet or hoping to find something to warm you up, here's what to eat in Hong Kong this month (January 2021):
Veganuary
Leaves & Liberty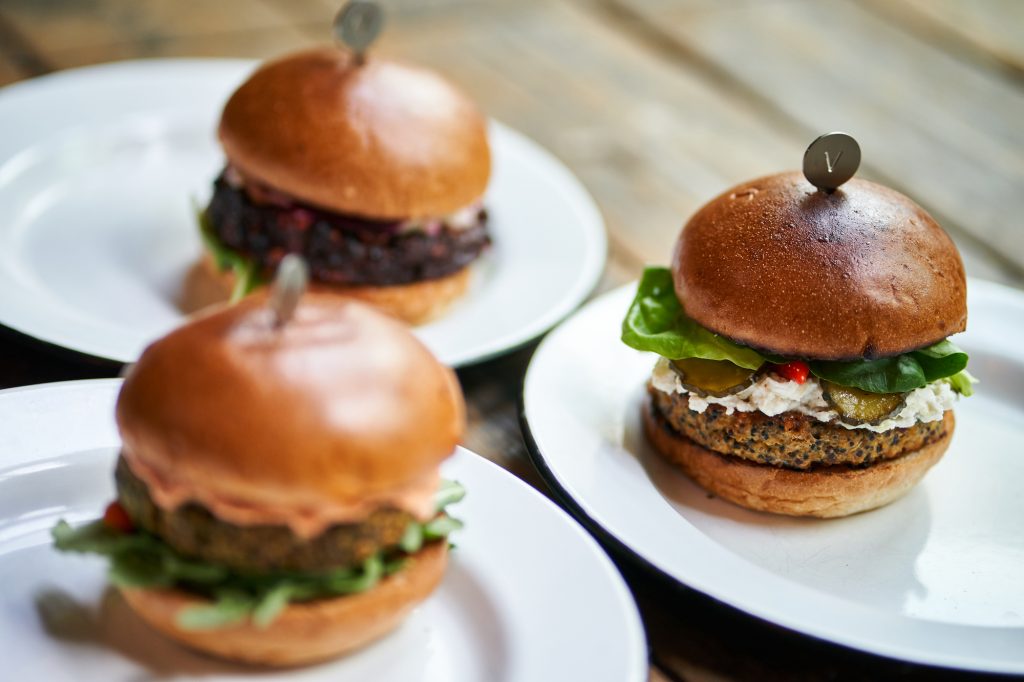 From 11-31 January 2021, Beef & Liberty Lan Kwai Fong is being taken over by Leaves & Liberty as a special collaboration with chef Peggy Chan.
The sustainable food activist and chef has created a limited-edition burger, "The Aftershroom", with a breaded lion's mane mushroom patty, kimchi slaw, homemade veganaise and butter lettuce. Even the buns are made from sweet potato, and HK$10 from the sale of each burger will go to support The Nature Conservancy.
Other plant-based items on the menu include charred spice cauliflower, Mac n' Cheese bites, pulled jackfruit burger, and the Impossible Double Smashed burger with cheese. Leaves & Liberty is available for dine-in and delivery.
Leaves & Liberty, 3/F California Tower, 30-32 D'Aguilar Street, Central, Hong Kong, +852 2450 5778
Miss Lee Vegan Afternoon Tea Set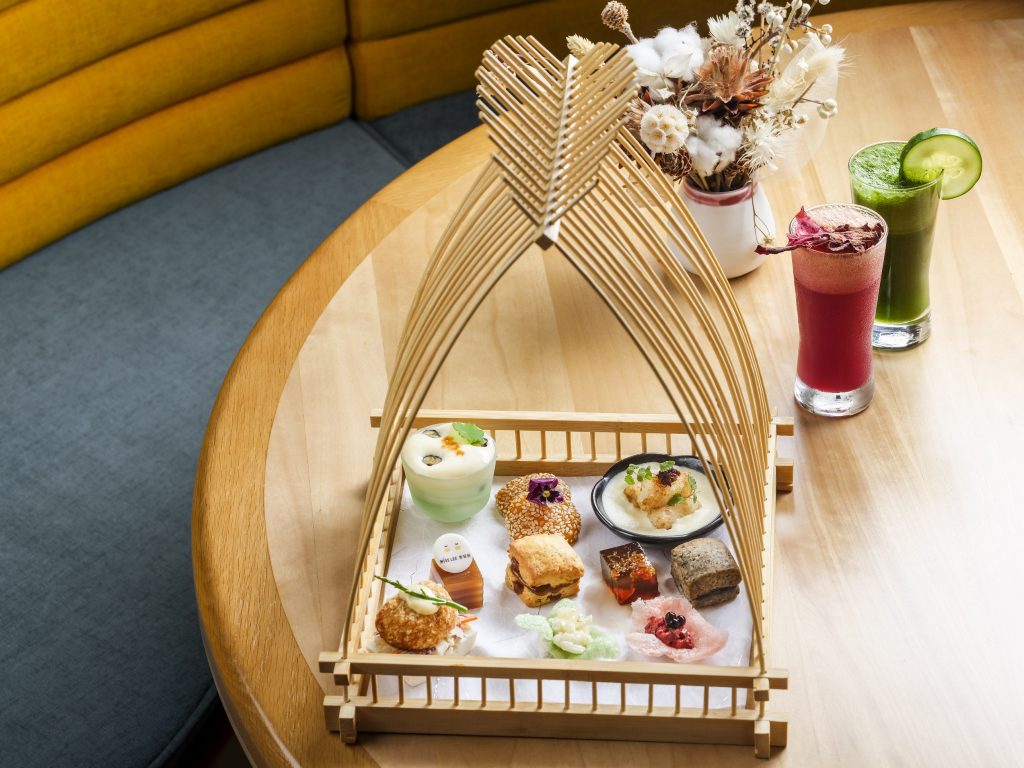 Available for dine-in or takeaway, Miss Lee's new "Vegan Par-tea" afternoon tea set fuses British tea culture with Chinese cuisine.
Highlights include the hawthorn and black sesame scones, tapioca crackers, pumpkin cakes, rice noodle rolls with XO sauce and steamed red dates and coconut milk cake, which come in an attractive bamboo cage.
The afternoon tea set is priced at HK$138 per set (for two persons).
Miss Lee, G/F The Wellington, 198 Wellington Street, Sheung Wan, Hong Kong, +852 2881 1811
See also: The best vegan desserts in Hong Kong
Maka Hiki Lounge at The Upper House
Open from now till 31 May 2021, Honi Honi Tiki Lounge is popping up at The Upper House with a day-to-night tiki concept.
Starting at 8am, Maka Tiki Lounge will be serving light breakfast, tea by Plantation by Teakha, CBD-infused drinks and juices by 12 Noon for that all-important health boost.
For lunch, indulge in treats like pulled pork sandwiches, Jamaican jerk chicken sewers, pineapple beef mini burgers and more paired with wine and drinks. As the evening hits, enjoy Honi Honi's signature cocktails including tequila-based Tik Tok Tiki, baijiu-filled The Dead Shaman and rum-based Angry Pirate.
Maka Tiki Lounge, The Lawn and Level 6, The Upper House, Pacific Place, 88 Queensway, Admiralty, open 8am to 12am Sundays to Wednesdays and 8am to 1am Thursdays to Saturdays
The Drunken Pot
Celebrating its fifth anniversary this year, The Drunken Pot has launched two new winter warmer broths that can be enjoyed from now until 28 February 2021.
Choose from the Taiwanese Ginger Duck Broth with ginger and rice wine, or the Thai-style Beef Shank Stew with slow-roasted fresh beef shank in a broth of fresh pig blood decorated with three quail eggs.
Dine in at their Causeway Bay or Tsim Sha Tsui locations daily from 12-6pm, or enjoy their takeaway or home-delivery orders – they even provide hotpot kits including pots and stoves if needed (cut-off times for hot pot delivery is 4pm daily).
The Drunken Pot, 8 Observatory Road, Tsim Sha Tsui (+852 2321 9038) and V Point, Causeway Bay (+852 2323 7098)
See also: 6 delicious Hong Kong dishes to keep you warm all winter
Japanese-fusion at THE ALP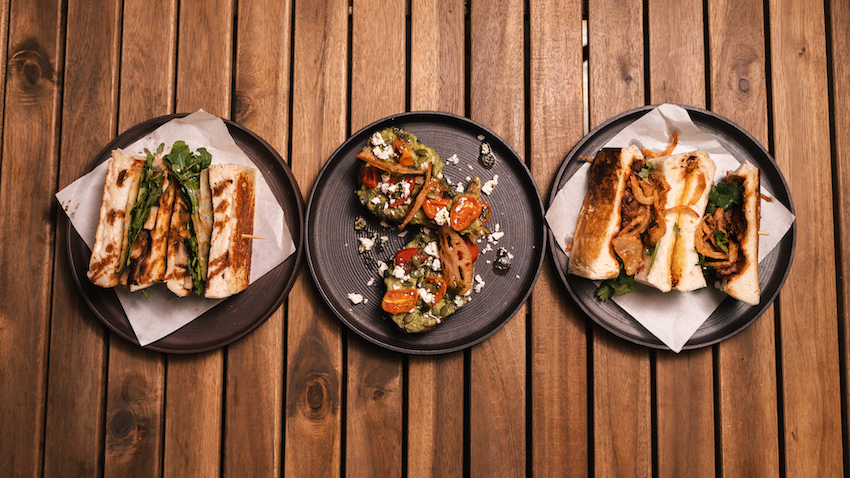 Enjoy artisanal coffee and Western-Japanese dishes at THE ALP, which is located inside of Japanese lodge-style Lounge Hakuba. Crafted by young Nepalese chefs, highlights from the menu include soba bowls, donburis, avocado toast and crispy buttermilk drumsticks.
THE ALP also offers yuzu honey-glazed chicken wings and yakitori skewers of chicken and pork – perfect for a midday snack. On the drinks menu is a selection of artisanal coffees and non-coffee drinks like the chai latte and mint cucumber soda.
THE ALP, Unit 302, 3/F, Tower 535, 535 Jaffe Road, Causeway Bay, +852 2111 1707