Art Basel Hong Kong is finally happening! The return of this momentous event gives us much to cheer about. As one of the official sponsors of the fair, The Macallan is here to serve up a toast with the introduction of its new single malt whisky 77 Years Old from The Macallan Red Collection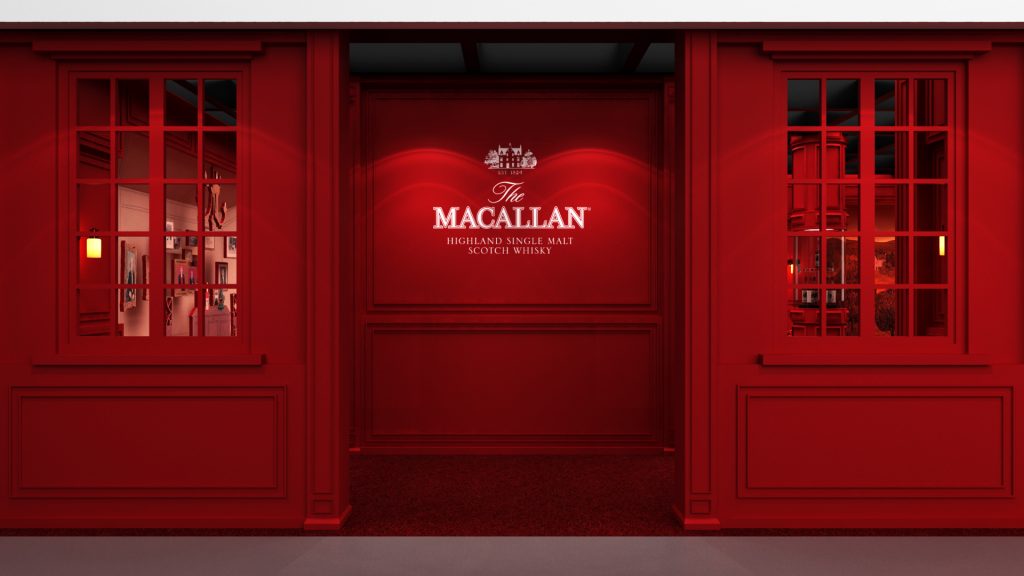 The Macallan Red Collection 77 Years Old guest expression will be unveiled in Hong Kong via "The Red Collection Experience" at Art Basel Hong Kong. This marks the world renowned Scottish single malt whisky distillery's first guest edition to be added to the collection since its debut in 2020.
Guests will be treated to a multisensory experience in a "vividly colourful world of animation and illustrations", created in a special Macallan collaboration with renowned Spanish animator, illustrator, and artist Javi Aznarez. His graphic art depicts The Macallan Red Collection on a time travel journey from the past to the present, climaxing in a celebratory moment at The Macallan Bar, located in the heart of The Macallan Distillery in Speyside, Scotland.
The Red Collection is a range of rare single malts that represents the significance of the colour red throughout The Macallan's history. It harks back to the distillery's founding in 1824 by a certain Alexander Reid, a redhead whose last name means "the red one."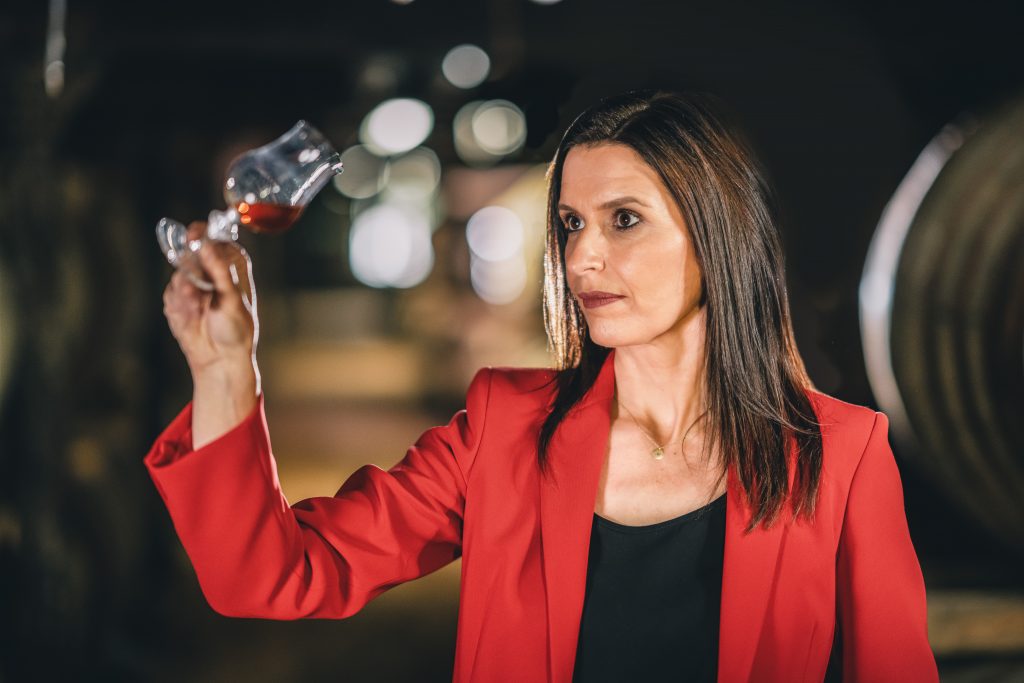 "It has been an incredible privilege to be the custodian of this remarkable The Red Collection, representing an exquisite range of distinguished and rare single malt Scotch whiskies which truly capture The Macallan's deep respect for tradition and craftsmanship," says Kirsteen Campbell, master whisky maker at The Macallan.
"We are extremely proud to be introducing The Macallan Red Collection 77 Years Old, through the creative expression of 'The Red Collection Experience' immersive arts showcase by Javi Aznarez in Hong Kong. This remarkable expression is a tribute to a generation of Macallan whisky makers with the foresight and ingenuity, during what were challenging times, to envisage and create this precious single malt to be enjoyed by a future generation of whisky aficionados."
The latest edition were laid down in hand-picked oak casks in 1945, the year the Second World War ended. Left to mature for seventy-seven years until now, The Macallan Red Collection 77 Years Old had reached a perfect moment of maturation.
Over the seven decades long process, the oak gold-hued whisky has been given a unique character by the carefully selected wood of the casks, without sacrificing the natural colour, distinctive aromas, and full flavours of this aged single malt.
This particularly rare single malt fills the nose with a robust mix of citrus fruits, woodsmoke, antique oak, raisin, and dates. One can expect notes of baked custard, crystallized ginger, marmalade, treacle, sweet smoke, and dried fruit. The finish adds further sweet woodsmoke, with the taste of cherry bakewell and the linger of tropical fruits on top of a rich and resinous palate.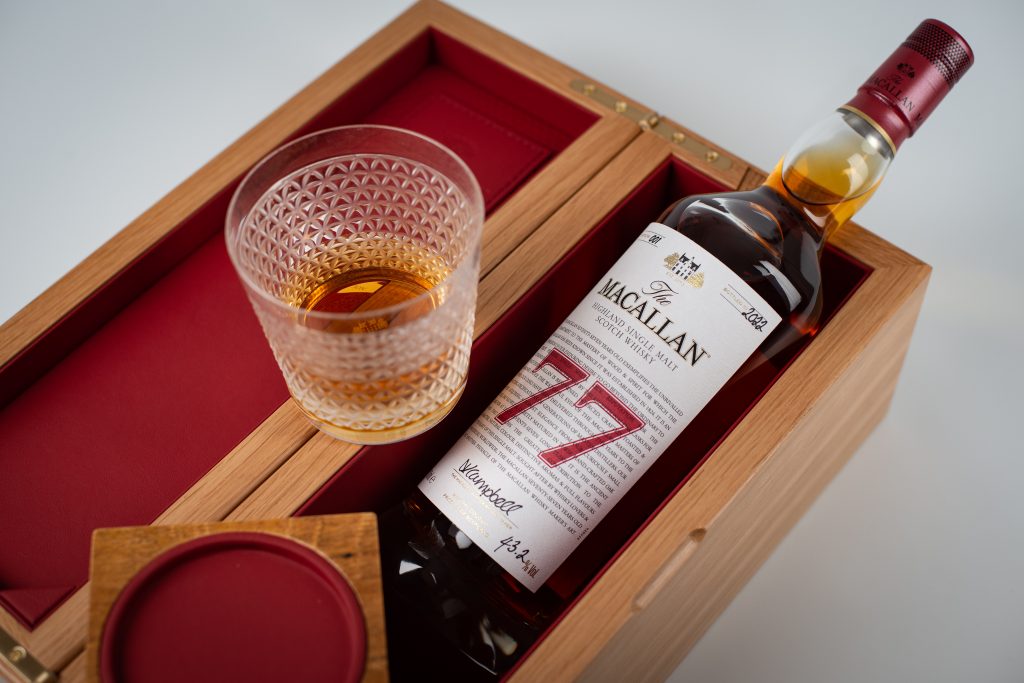 If you fancy dropping by The Macallan Red Collection 77 Years Old Experience at Art Basel Hong Kong, details are as below:

Where: Convention & Exhibition Centre, 1 Harbour Road, Wan Chai, Hong Kong, China
When: 21 to 25 March, 2023
March 21 (Tuesday): Private View – 12 noon to 8pm
March 22 (Wednesday): Private View – 12 noon to 5pm, Vernissage – 5pm to 9pm
March 23 (Thursday): Private View- 12 noon to 2pm, Public – 2pm to 8pm
March 24 (Friday): Private View – 12 noon to 2pm, Public – 2pm to 8pm
March 25 (Saturday): Private View – 11am to 12 noon, Public – 12 noon to 6pm
Photos by The Macallan
Also see: The Macallan: Commitment to excellence