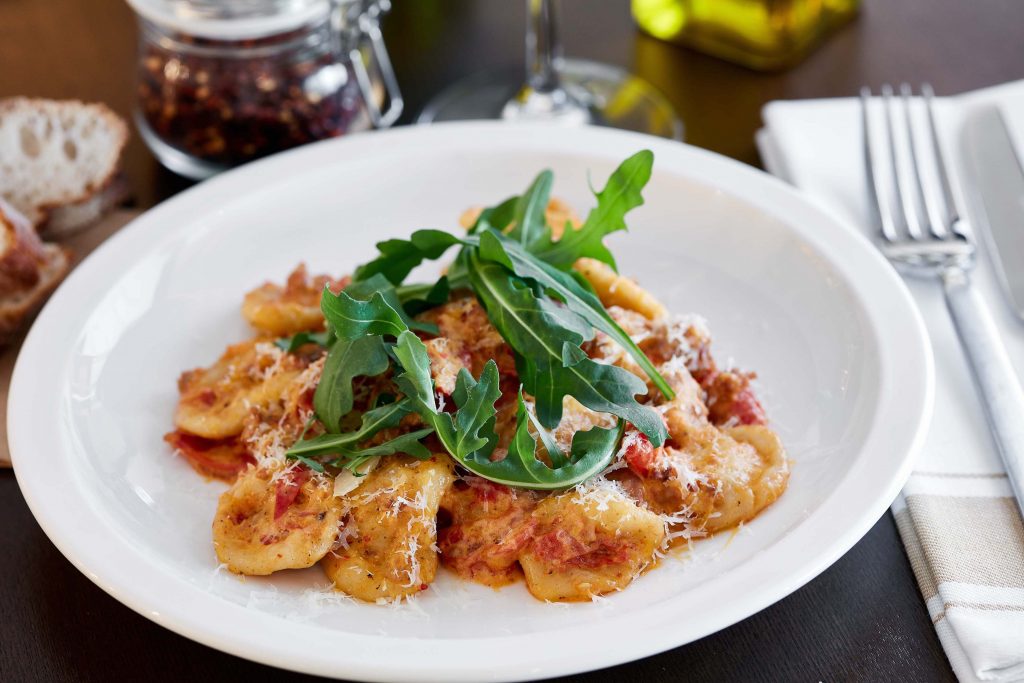 While COVID has shuttered many F&B venues over the past year, Pirata Group is kicking off 2021 by opening not one, but five new venues in the next six months.
The first to open in February is TMK: Rap & Rolls in Wan Chai's Star Street area. The no-reservations, walk-in only Japanese restaurant boasts a 600 square foot space complete with a wall of vintage boomboxes blasting hip hop tunes and local artwork commissions. On the menu are delicious craft temaki hand rolls and nori bowls along with cocktails and sake, making it perfect for lunch, dinner and happy hour.
In April, the group will debut Pane e Latte in Stanley – a 4,000 square foot two-storey Italian bakery for sweet and savoury baked goods. Open for breakfast and all-day dining, we're told that a 'surprise speakeasy concept' will also be revealed later.
Then in May, much-loved pasta bar Pici will open a 50-seater restaurant in Kennedy Town on Cadogan Street. Open for lunch, dinner, delivery and takeaway, this is the sixth Pici location to open in Hong Kong.
Another exciting announcement from Pirata Group is that they'll be taking their two flagship brands, Pici and The Pizza Project, overseas. No word yet on exactly where, but Pirata Group co-founder and CEO Manuel Palacio says, ""We believe in Hong Kong and are planning to stay and grow here for the long term.
"While the current market conditions are more challenging than ever before, we are extremely confident and excited for the future development of Pici and The Pizza Project and I know our teams will deliver the same level of quality and guest experience that many have come to enjoy again and again in Hong Kong."
Learn more about Pirata Group