Embody the Year of the Tiger spirit with these sweet treats from Paul Lafayet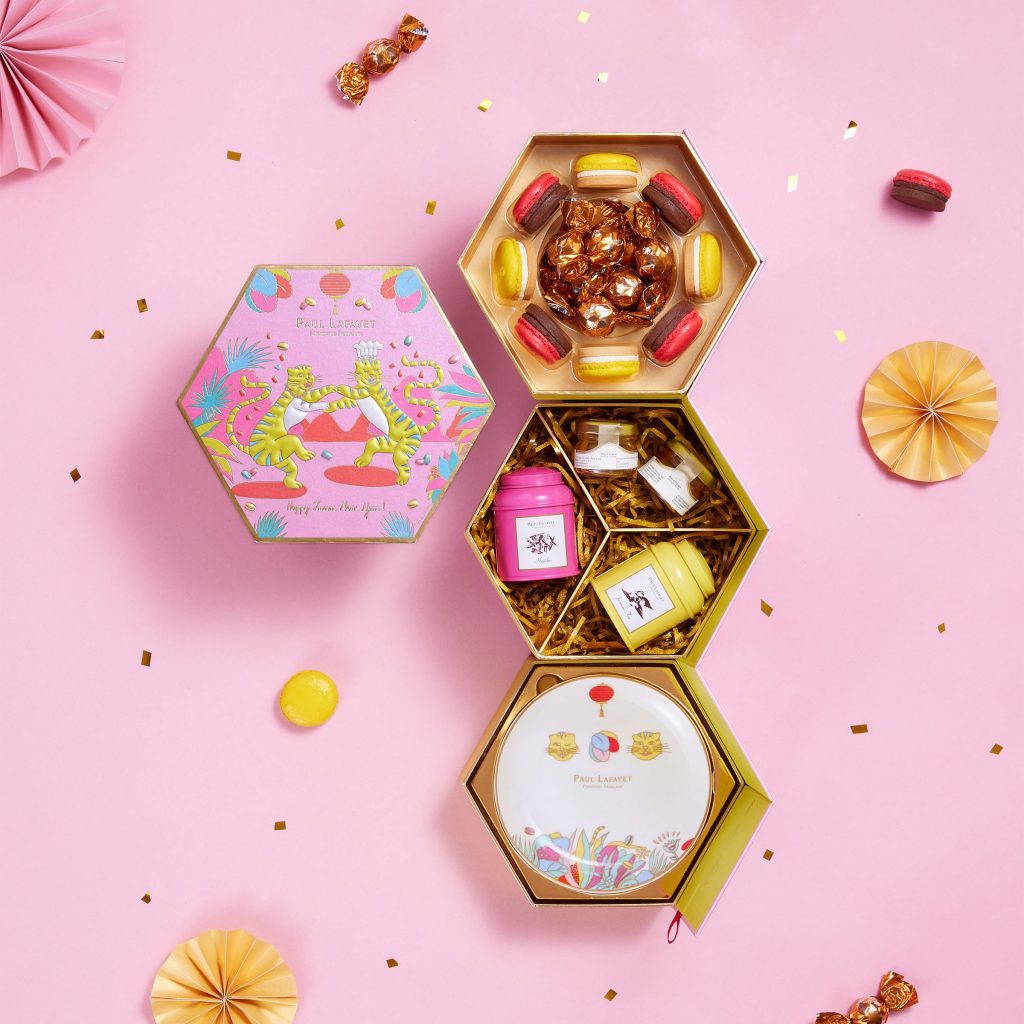 For the Lunar New Year, Paul Lafayet has released a twist on the traditional Chinese candy box. Featuring the renowned patisserie's signature hexagonal box with a three-layer architectural design – carrying the lucky numbers of three and six – the Lucky Tiger Gift Box 2022 includes the favourite "Cookirons", a selection of loose tea leaves and honey, and a gold-rimmed porcelain plate adorned with two smiling tiger faces in a flowery meadow of macarons.
Enlisting the help of French illustrator Emille Sarnel, the packaging features two dancing tigers – a symbol of strength, confidence and charm – rendered in a vivid colourway of pinks, yellows and blues, delivering a message of double happiness for the joyous festival underway.
Also part of the CNY collection is a series of delectable macaron and cookie gift sets – these colorful and bold treats will be the perfect way to kickstart new year celebrations with your loved ones.
Also see: Glenmorangie – A Tale of Winter single malt whisky inspired by the season's warm spices