Not your average soft serve: 8 fancy chilled desserts to beat the heat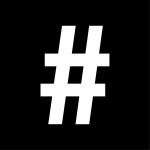 By: Rachel Read
August 18, 2021
If you're looking for something a little bit more exciting than your standard vanilla gelato, we've rounded up eight ice-cold desserts to cool you down on– and there's not an ice cream cone in sight.
Nothing tastes better in scorching Hong Kong heat than a scoop of brain-freezingly cold ice cream or sorbet… but what about when you're bored of the same old ubiquitous soft serves? From parfaits to chendol, we dig into eight chilly treats around town.
Dang Wen Li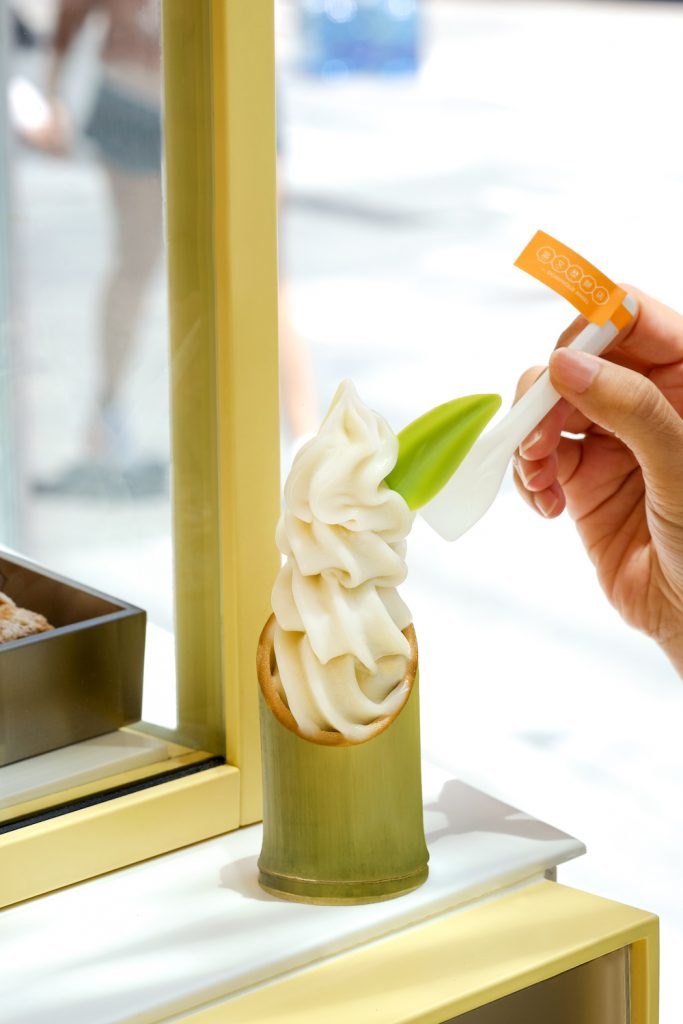 Dang Wen Li, the Hong Kong outpost of renowned New York pastry chef Dominique Ansel, always has plenty of fun seasonal specials up its sleeve – and this summer is no exception. Their Fresh Sugar Cane Sorbet is a one-of-a-kind collaboration with local legends Kung Lee on Hollywood Road, who have been making their own sugar cane juice for over 60 years. Fresh sugar cane is steamed and pressed in Kung Lee's antique juicer, before being turned into a beautifully creamy sorbet at Dang Wen Li – creating a light, mellow and naturally sweet dessert that's the perfect antidote to a hot, humid Hong Kong day.
Dang Wen Li, Shop 2, G/F, H Queen's, 80 Queen's Road Central, Central, Hong Kong, +852 3482 7735; Shop OT G63A, G/F, Ocean Terminal, Harbour City, 3-27 Canton Road, Tsim Sha Tsui, Hong Kong, +852 2613 8618
181 Fortnum & Mason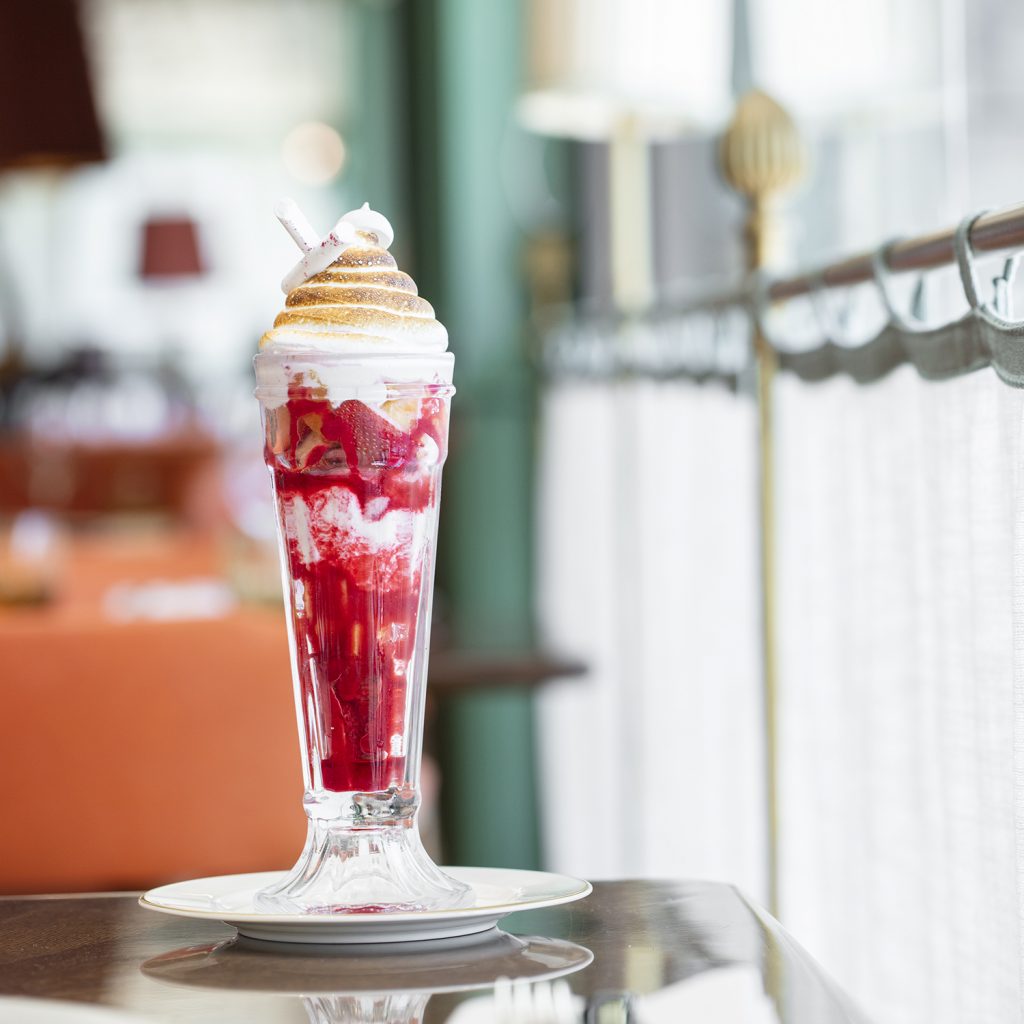 For a sweet sensation that delivers high on gloriously British retro charm, look no further than Fortnum & Mason's iconic Knickerbocker Glory. The famed department store was the first place to introduce this souped-up sundae to the UK back in 1955, and it's been a total crowd-pleaser ever since – think fresh strawberry and pineapple pieces, a melange of strawberry and vanilla ice cream, whipped cream and raspberry coulis, all crowned with a swirl of perfectly torched meringue. Ideal for bringing out your inner child.
181 Fortnum & Mason, Shop 022, G/F, K11 Atelier Victoria Dockside, 18 Salisbury Road, Tsim Sha Tsui, Hong Kong, +852 3916 8181
Bibi & Baba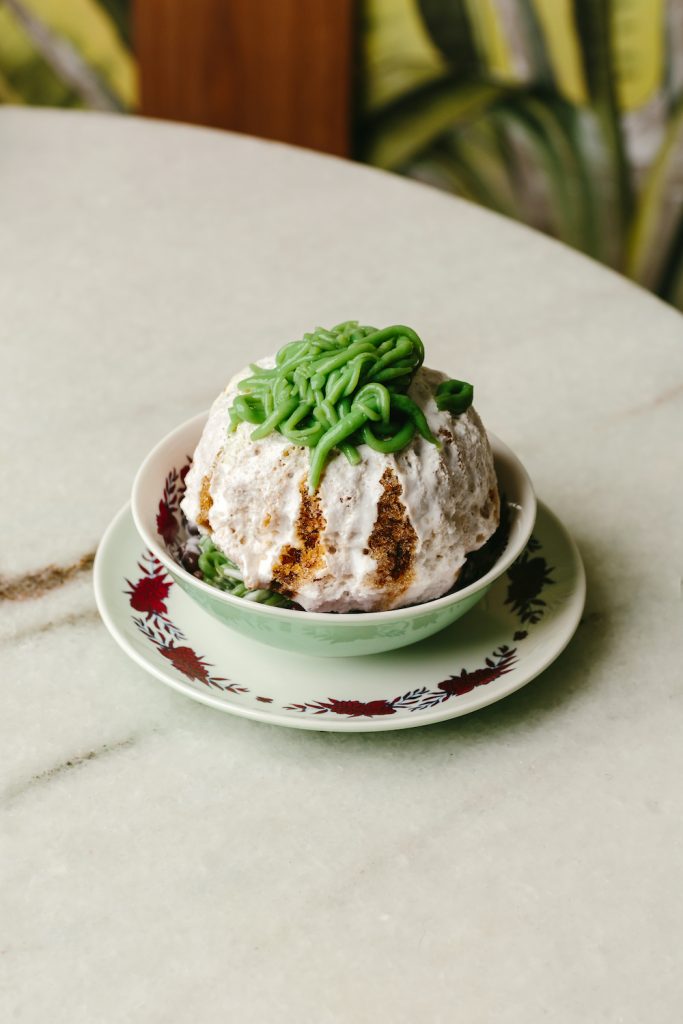 Praise be to Bibi & Baba for bringing a properly good chendol to our shores. This classic Southeast Asian icy dessert is basically a bowl brimming with everything delicious –pandan and mung bean jelly noodles and red beans served on a sphere of shaved ice, topped with lashings of coconut cream and palm sugar syrup. Equal parts indulgent and refreshing, each spoonful offers a winning contrast in textures, and our in-the-know Singaporean insider reckons it's the best chendol you'll find in Hong Kong – that's good enough for us!
Bibi & Baba, 7 Ship Street, Wan Chai, Hong Kong, +852 2555 0628
Also see: 12 best vegan desserts in Hong Kong
The Peninsula Boutique & Café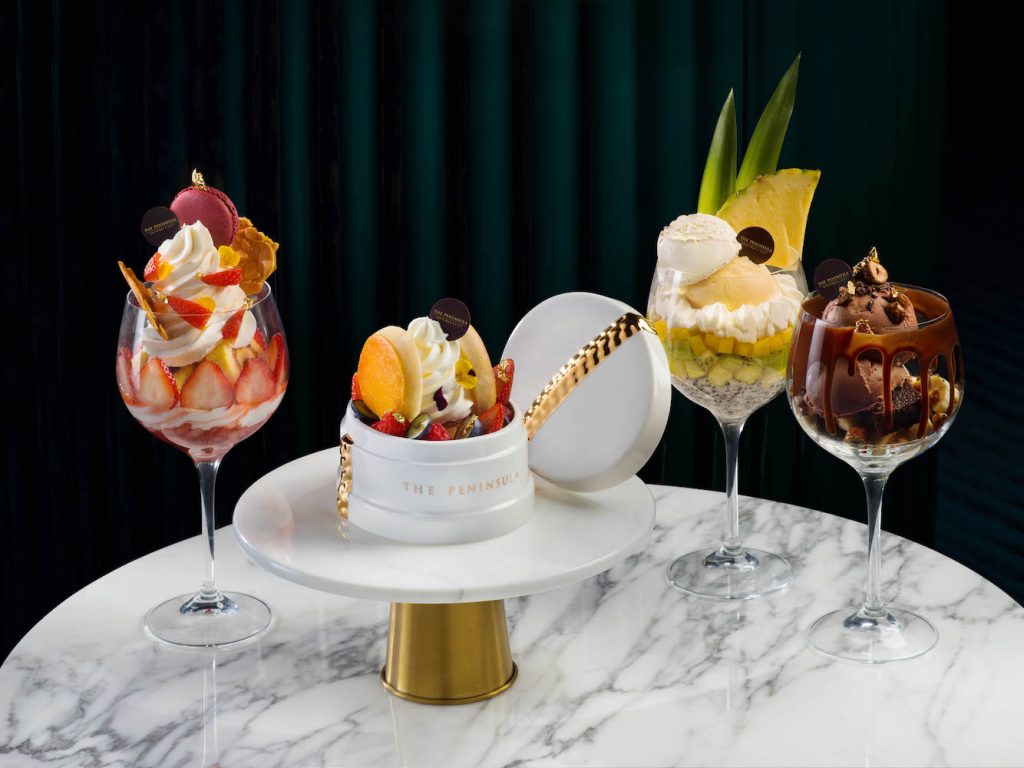 Parfaits don't come much more perfect than this. The recently opened Peninsula Boutique & Café's Classic Parfait is pure Instagram catnip and features layers of fluffy strawberry sponge and fresh strawberry slices topped with velvety Hokkaido milk soft serve, almond biscuit shards and a whole raspberry macaron for good measure. This very generous serving is practically a meal in itself – so we'd recommend rounding up your favourite dessert-loving friends to ensure you have enough room to try the other two parfaits on their menu too.
The Peninsula Boutique & Café, Shop 7-9, B/F, The Peninsula Arcade, 22 Salisbury Road, Tsim Sha Tsui, Hong Kong, +852 2696 6969
22 Ships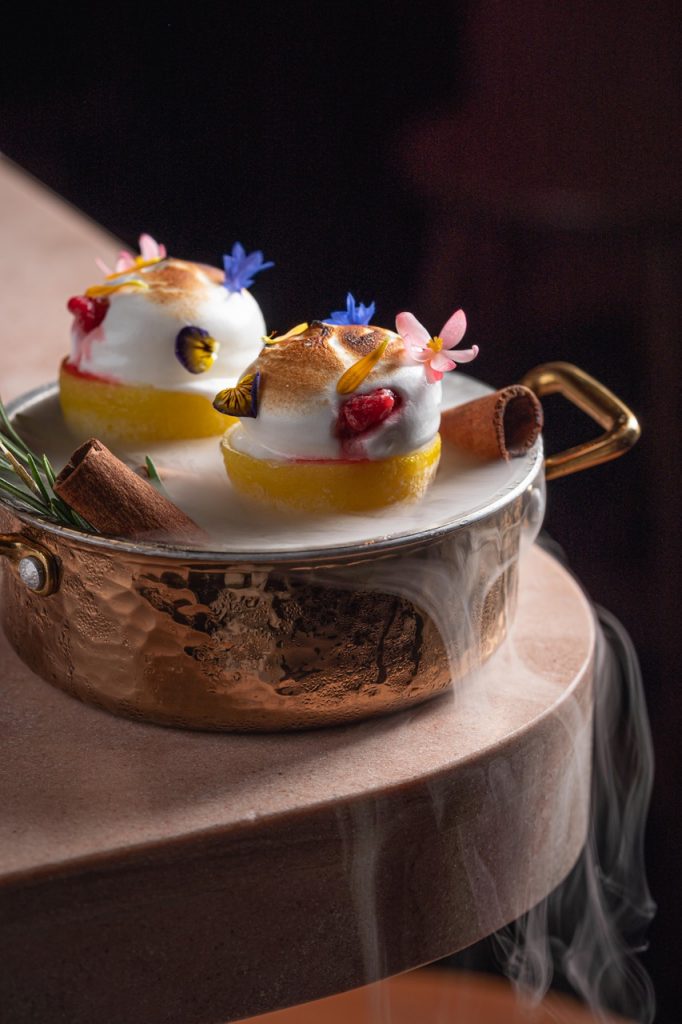 When life gives you lemons, make lemon sorbet. That's the philosophy at ever-buzzy tapas joint 22 Ships, and their Cava & Lemon Sorbet is a total summer delight. Inspired by Chef Antonio Oviedo's childhood memories growing up in Spain where citrus sorbet was a popular dessert in the summer months, this picture-perfect dish features a refreshingly tart, gorgeously creamy ice cream-sorbet hybrid, topped with torched meringue and served in scooped-out lemon shells – plus an extra blast of dry ice for that all-important theatrical touch. Deliciosa!
22 Ships, 22 Ship Street, Wan Chai, Hong Kong, +852 2555 0722
La Rambla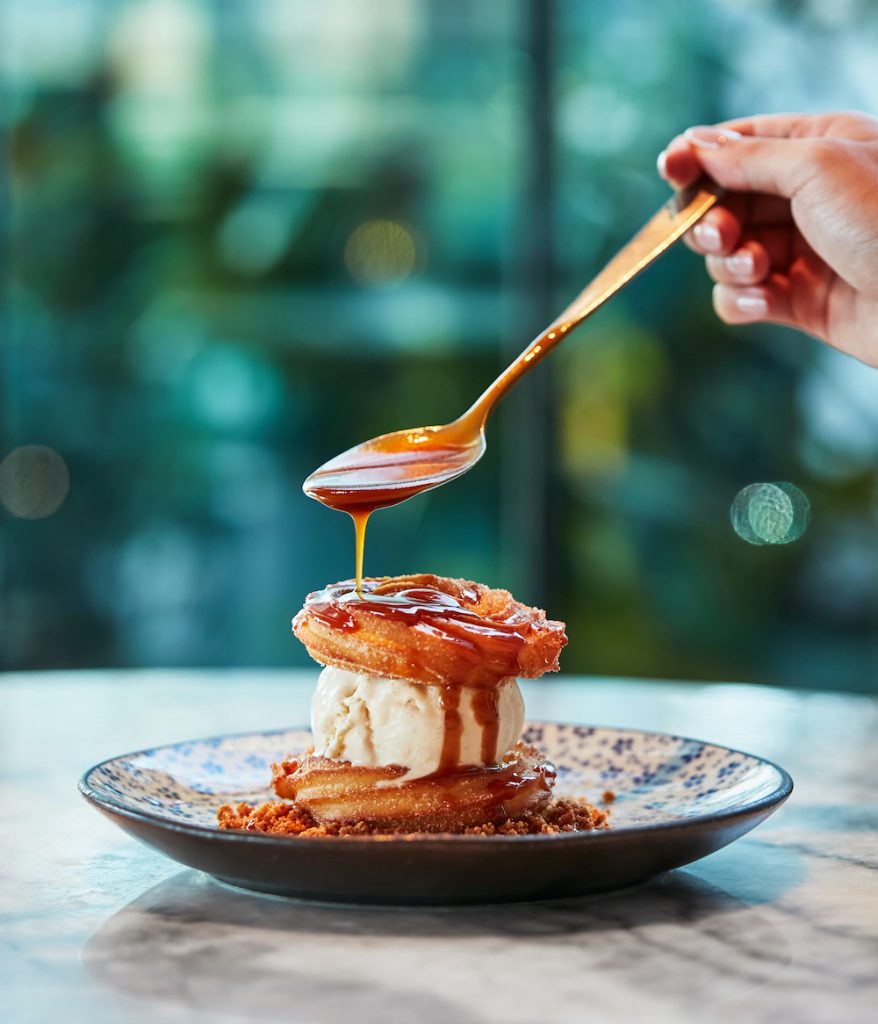 What's better than an ice cream sandwich? An ice cream sandwich made using churros, that's what. Swanky IFC restaurant La Rambla puts a Spanish twist on proceedings with their divine Churros Sundae, which features a scoop of homemade vanilla ice cream sandwiched between golden deep-fried churros swirls – all generously sprinkled with cinnamon sugar, almond crumble and drizzles of caramel sauce. The perfect balance of hot and cold, and silky and crunchy, we guarantee you won't want to share.
La Rambla, 3071-73 Level 3, IFC Mall, 8 Finance Street, Central, +852 2661 1161
Holy Gaw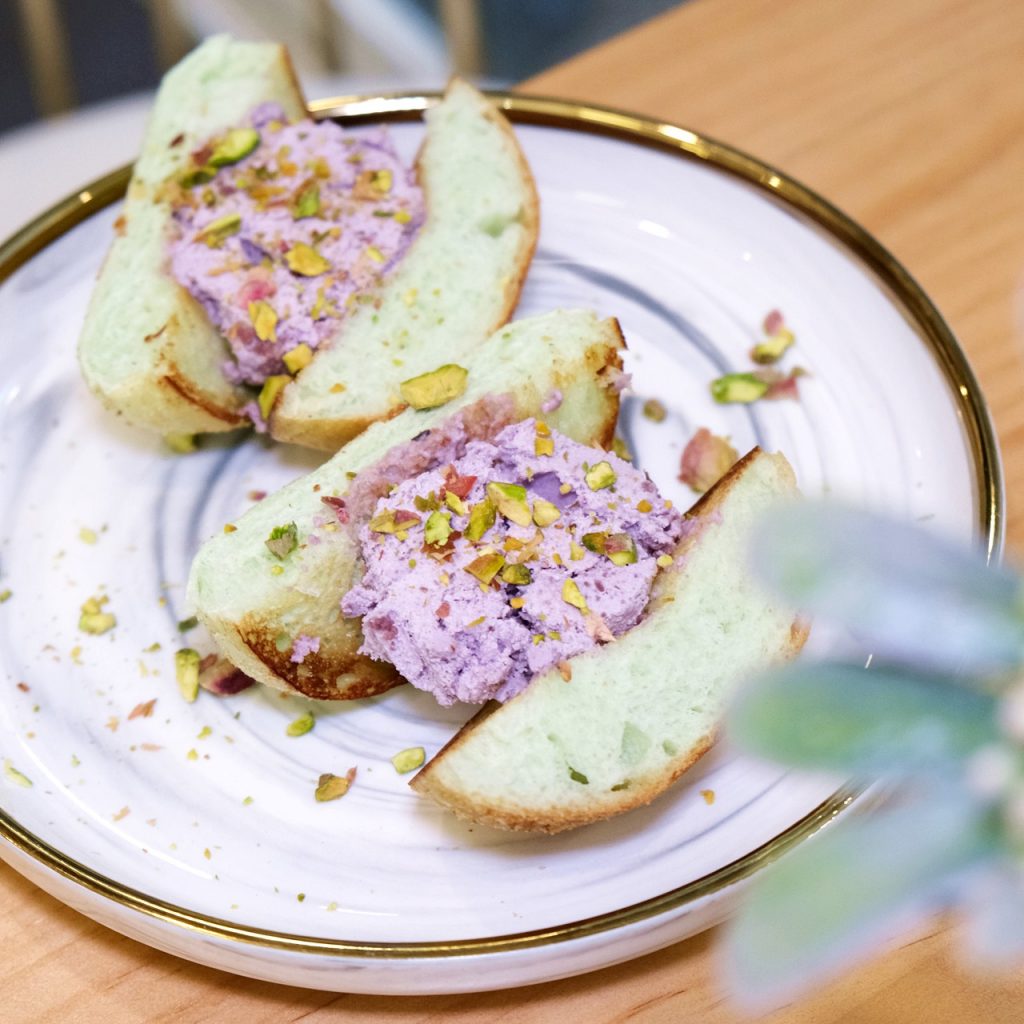 Speaking of ice cream sandwiches, how about an Asian take on the much-loved dessert classic? Wan Chai eatery Holy Gaw's version is inspired by snacks from street vendors in the Philippines, where ice cream was served in soft "pandesal" bread rolls rather than the traditional cones. At Holy Gaw, the ice cream is ube-flavoured and the pandesal is pandan-infused before the whole thing gets scattered with chopped pistachios – resulting in an Insta-worthy candy-coloured creation that looks every bit as good as it tastes.
Holy Gaw, Shop 4, G/F, 15 Swatow Street, Wan Chai, Hong Kong, +852 2782 3988
Nadaman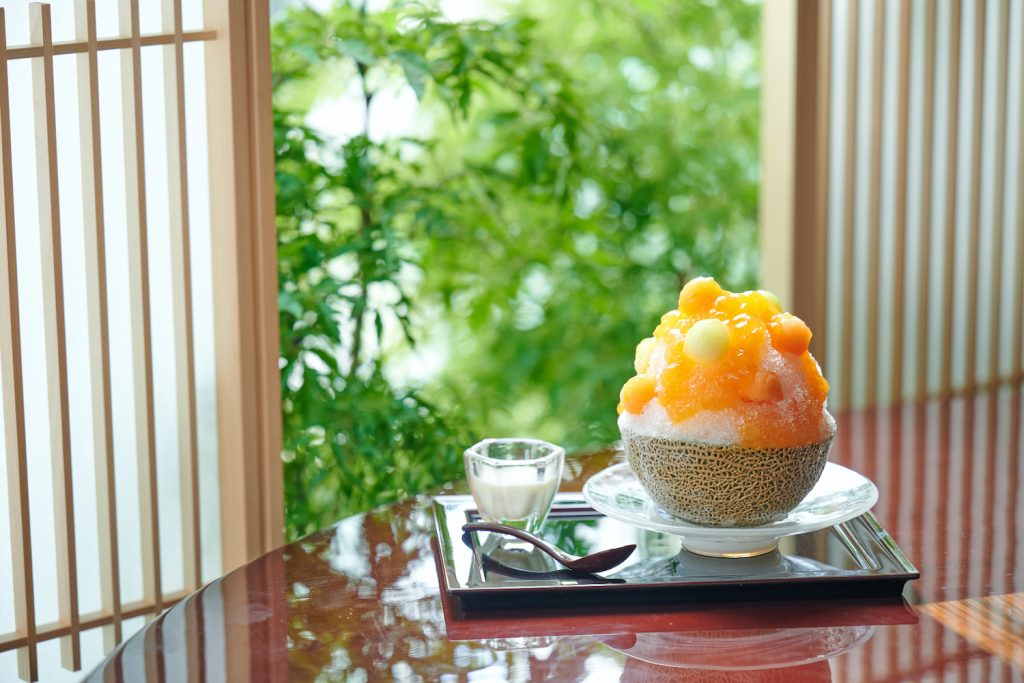 Ice, ice baby. Japanese restaurant Nadaman is bringing back their popular seasonal Muskmelon Kakigori for a limited time only, and we promise you won't want to miss out. This summer delicacy is crafted from mountains of shaved ice made from jet-fresh Kagoshima mineral water, piled high into half a premium muskmelon from Shizuoka, then topped with pieces of the mouth-watering fruit itself. All that fresh fruit and water… it's practically a health food, right? This super-luxe kakigori is only available until the end of August 2021, so get those bookings in now.
Nadaman, 7/F, Island Shangri-La Hong Kong, Pacific Place, Supreme Court Road, Central, Hong Kong, +852 2820 8570
See also: 15 new afternoon teas in Hong Kong to try this summer