Nespresso: First experiential boutique in Asia opens at Airside Kai Tak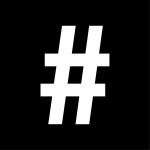 By: David Ho
September 27, 2023
Nespresso has opened its first experiential boutique in Asia at Airside Kai Tak, as it celebrates 20 years in Hong Kong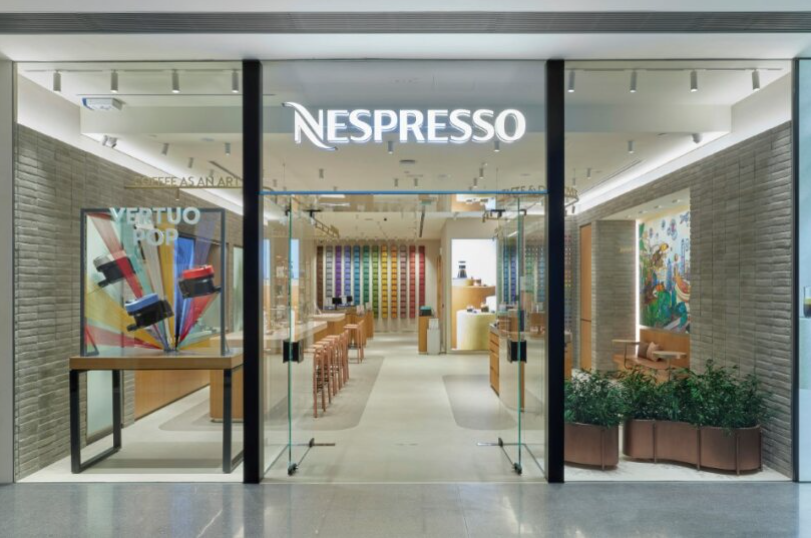 The doors officially open on September 28 to give coffee lovers an experience that is both immersive and exclusive. Nespresso invites its customers to join in for an extraordinary coffee experience there.
In the dedicated "Coffee as an Art " masterclass area, one can learn about the artistry of coffee bean roasting, coffee recipes, and get insights into the AAA Sustainable Quality programme. There will be coffee experts on site to share their coffee knowledge during special coffee tastings and live demonstrations showcasing the espresso coffee machines and accessories.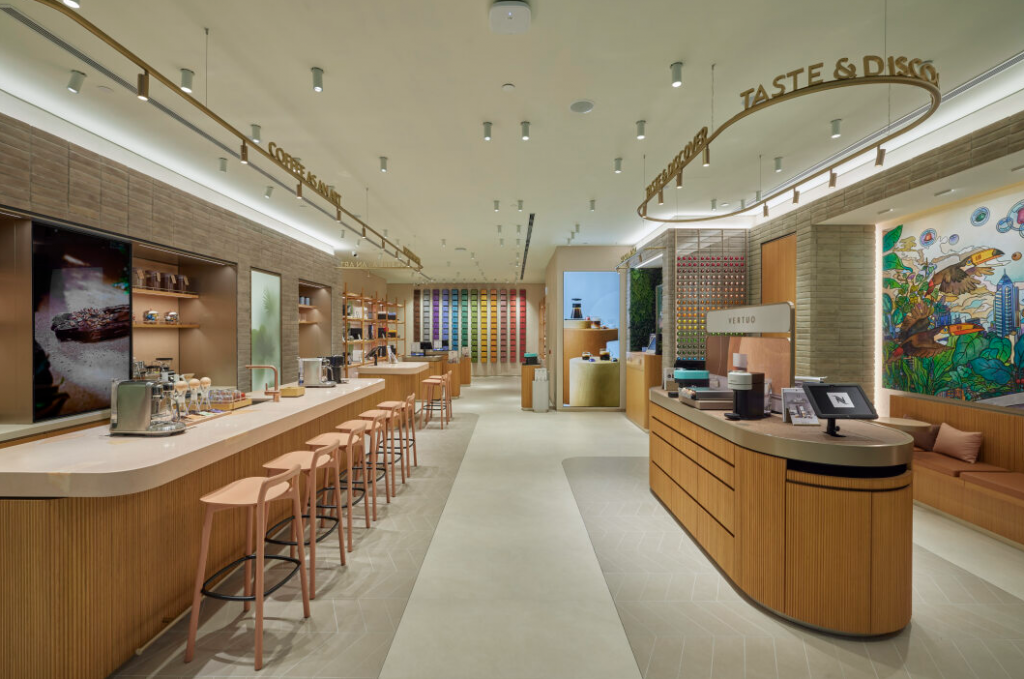 "At Nespresso, our boutiques play a key role in driving an elevated customer experience. Through this innovative evolved boutique concept at Airside, we're taking coffee exploration further than ever before while remaining steadfast to our commitment to sustainability," says Justin Lam, business executive officer of Nespresso Hong Kong and Macau.
"In the second year of our B Corp certification, we have also relocated to Airside Re:Farm – our circular urban farm where we grow micro-herbs from recycled coffee grounds. With immersive, interactive, and personalized experiences at our new Airside boutique and Re:Farm, we will cultivate a community space that caters to evolving consumer needs."
The Nespresso store was set up based on five artistic pillars, namely: The Art of Design, The Art of Coffee Savoir-Faire, The Art of Sharing and Caring, The Art of Circularity, and The Art of Hospitality.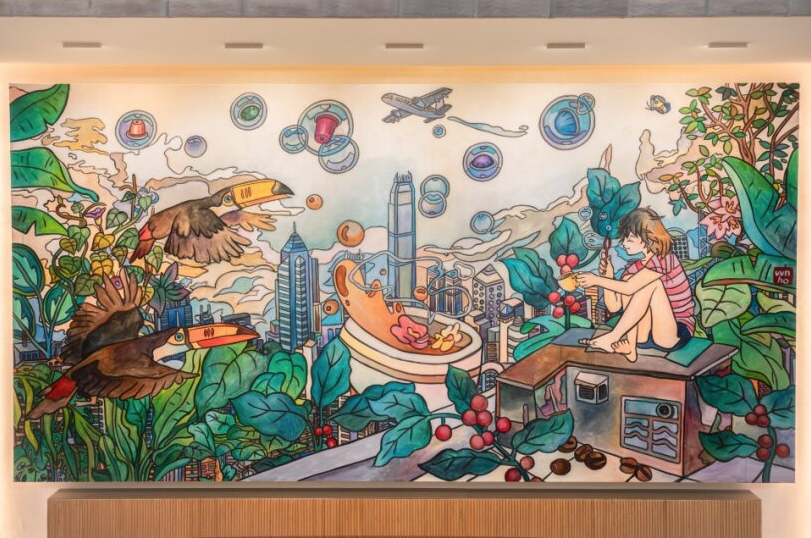 After two decades of delighting caffeine fiends in Hong Kong, Nespresso is paying tribute to the 852 with a collaboration with local artist Vivian Ho, who is best known for her dynamic illustration of Hong Kong's cityscapes. There will be two exceptional coffee sets featuring Ho's captivating artwork of this vibrant city. These special sets combines the spirit of Nespresso's anniversary celebration with its assortment of delectable flavours.
That's not all. On the same day of the Airside boutique's opening, Nespresso is launching N°20, a special coffee variety that is exclusive to the brand. N°20 is cultivated from one million trees, cared for by 59 farmers under the AAA Sustainable Quality programme. It has an essence of orange blossoms and refreshing fruity notes, we reckon it will make for a delicious cuppa. N°20 is to be an Airside boutique exclusive.
Some other coffee favourites will also return. The Cafecito de Cuba with its aroma of wood and smoky tobacco; the Pumpkin Spice Cake and its spicy aromatic mix of clove, cinnamon and nutmeg. Meanwhile, the new El Salvador features beans that have undergone the red honey process, and some with the wash method, for a jammy sweet delight.
All these and more are available at the new boutique so do drop by.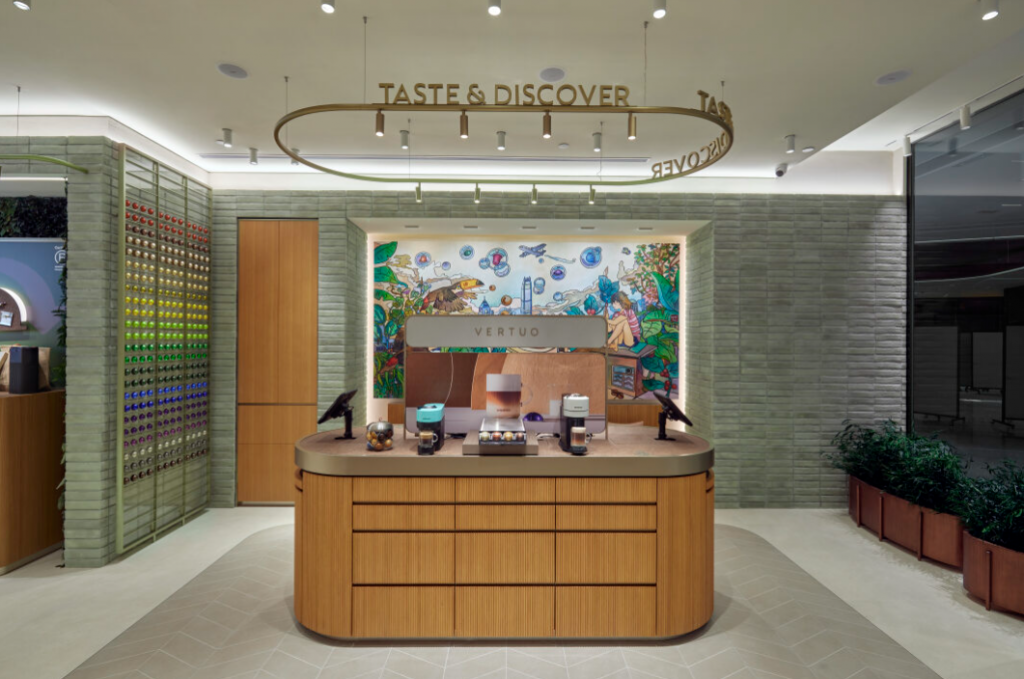 What: Nespresso Airside Boutique
Where: Shop 219 & 224, Airside, 2 Concorde Road, Kai Tak, Kowloon
When: Open daily from Sept 28
Also see: Nespresso: Vertuo Pop gives coffee making a pop of colour