#legendeats: New drink happenings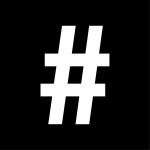 By: Stephenie Gee
October 20, 2023
Here's where – and what – to toast for the season change
Mandarin Oriental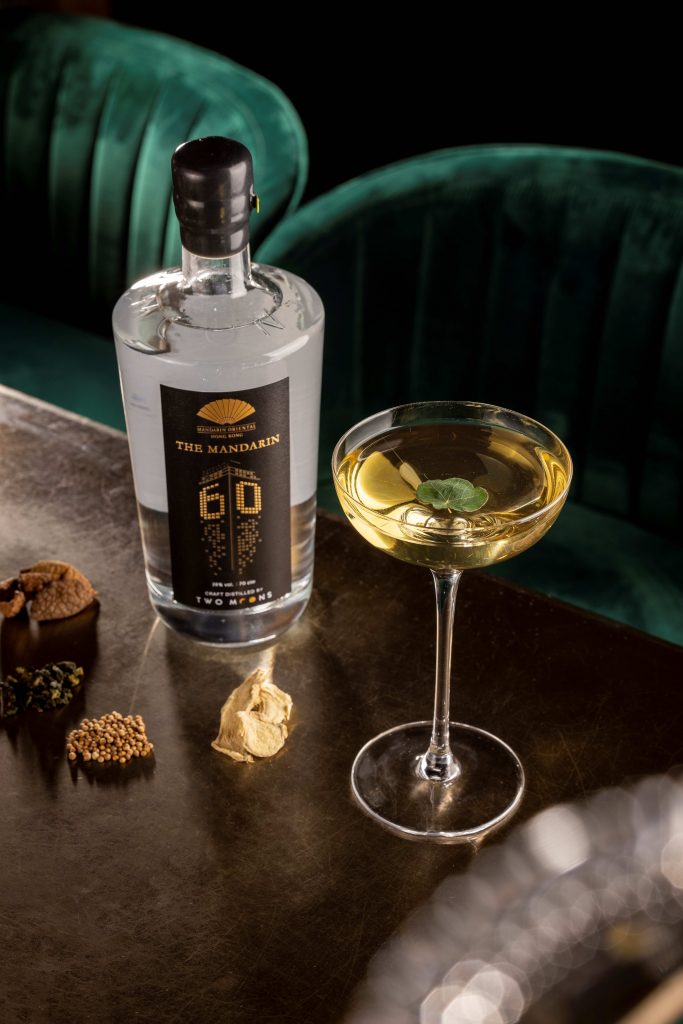 To celebrate "60 Fantastic Years", Mandarin Oriental, Hong Kong, has partnered with Two Moons Distillery for the launch of a limited-edition spirit: The Mandarin. Drawing inspiration from the hotel's beloved room fragrance, The Mandarin features notes of osmanthus and grapefruit, along with kaffir lime leaf – as a subtle homage to the hotel's Oriental heritage – ginger, oolong tea and coriander seeds for an exciting kick. Furthering its commitment to sustainability, it also makes use of the overlooked wampee leaf, which is sourced from wampee fruit, and lychee skin for a smoother finish.
Using The Mandarin as base spirit, the hotel's beverage manager Devender Sehgal has created a unique cocktail to toast to the hotel's 60th Anniversary. Priced at HKD$160, The Mandarin Gimlet is available for guests at The Aubrey, Captain's Bar and Chinnery.
Where: 5 Connaught Road Central, Central
Champagne Bar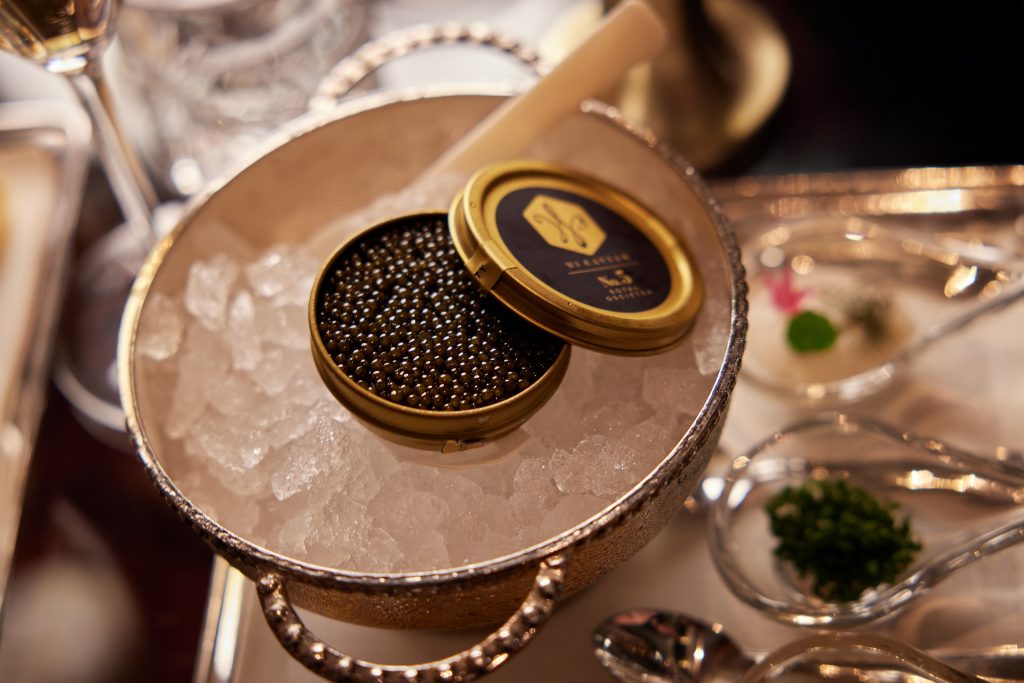 Luxuriate in an evening of caviar, champagne and live music at Grand Hyatt's Champagne Bar. A monthly affair on every third Saturday of the month (21 October, 18 November and 16 December), guests will indulge in a four-course supper menu, including poached lobster on toast, Mayura Station beef tartare and crab meat risotto all topped with prestigious No.5 Royal Oscietra caviar from W3 Caviar, as well as their own individual tin of 50g W3 Oscietra caviar, presented in classic caviar service with condiments for spoonfuls of ultimate opulence. All washed down with the exceptional Billecart-Salmon Champagne, served bottomless from Jeroboam bottles throughout the night. Red berries and dark chocolate make for the perfect, sweet end to an evening of ultimate indulgence.
Where: Lobby, Grand Hyatt Hong Kong, 1 Harbour Road, Wan Chai
Landmark Mandarin Oriental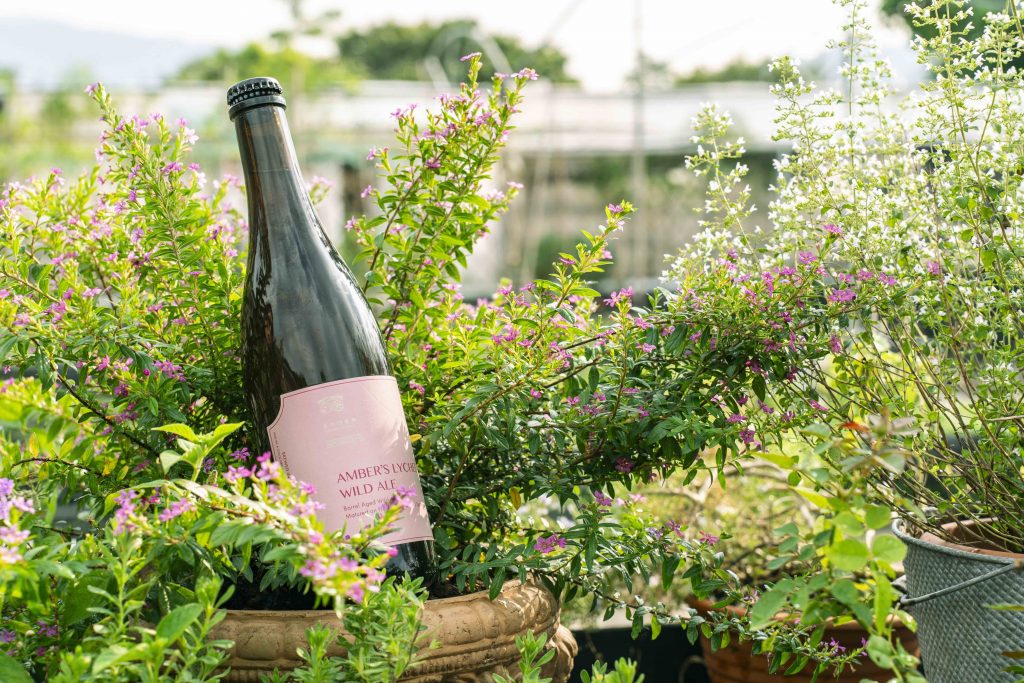 A follow-on to last year's wildly fruitful collaboration, the Amber Lychee Wild Ale is a masterful blend of the expertise of two-Michelin-starred Amber, beloved local brewery Young Master, and local farmers co-op Farmhouse Productions. With a shared commitment to sustainability, this elegant brew upcycles the overwhelming harvest of Hong Kong organic lychee, and combines it with Young Master's signature wild ale for a strong fragrance of lychee and delicate stone fruit notes, along with a rustic funk and energetic tartness that harmonise gracefully with its vinous characters from the extensive maturation in foeders.
Limitedly brewed with each bottle exclusively numbered, the Amber Lychee Wild Ale is priced at HKD$298 per bottle and available for purchase online at the hotel and Young Masters' online shop, as well as individual consumption at Amber, MO Bar and Please Don't Tell for HKD$598.
Where: 15 Queen's Road Central, Central, or order online at landmark.mandarinorientalshop.com or youngmasterales.com
The Dispensary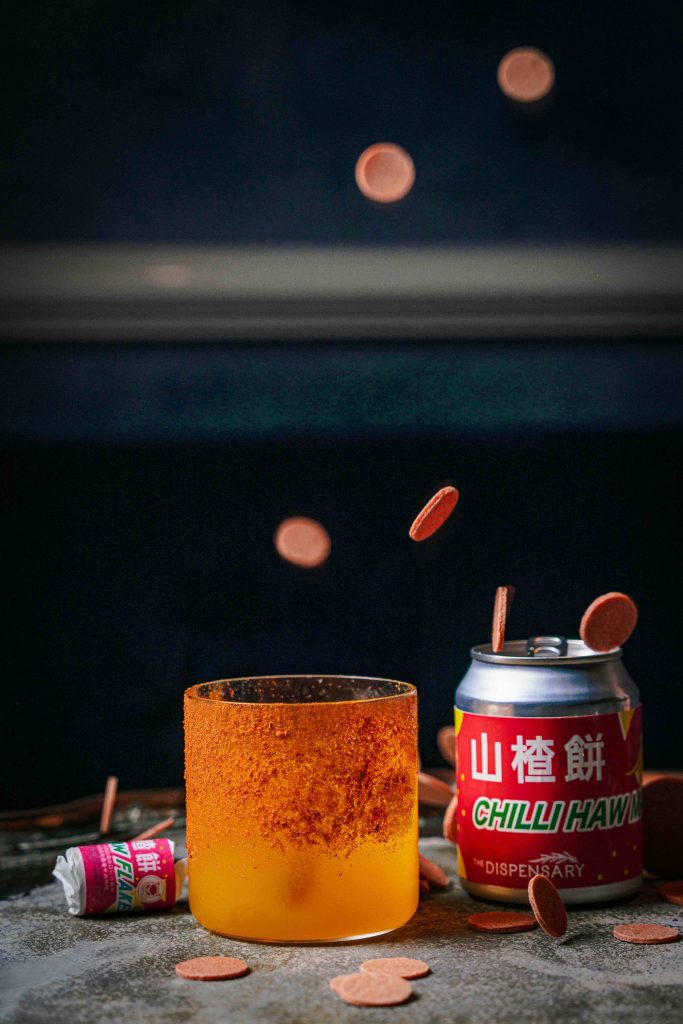 Revive and restore your sense with The Dispensary's eight brand-new Cure cocktails. Inspired by ancient Chinese and Western remedies, there's the Chilli Haw Margarita, which, arriving in a bespoke mini can, blends together Don Julio Tequila Blanco, passion fruit, vanilla, chilli spices and lime. The fresh and revitalising Eucalyptus Martini is another standout. An ode to the French Ricqlès Peppermint Cure – popular in Hong Kong since 1838 for treating seasickness and flu symptoms – the botanical potion features Tanqueray No.10 Gin, grappa, mancino bianco and lemon bitters mixed with fresh aromatic eucalyptus. Other favourites include the earthy Goji Nectar, apple-only An Apple a Day, and the mystery cocktail Daily Dose.
Where: Block 01, Tai Kwun, Police Headquarters, 10 Hollywood Rd, Central
See also: #legend giveaway – weekend brunch for two at the Langham Hotel