From table-hopping to chef table experience, here are some unique group dining experiences for the holiday season

The Upper House – The Continental
The Continental reopened with a reimagined and elevated look by Natasha Usher of Nude Design, just in time for the holiday season. So if you're looking for a perfect date night or brunch spot, the outdoor setting boasts lush greens (and is pet-friendly), while the indoors is filled with natural light during the day, making it a relaxing place to dine. Curated by its new Executive Chef Graham Long, the everchanging seasonal menu highlights Graham's experience with the French cuisine and his home country of England and Asia. Our favourites included the Roasted Cauliflower with Marcona Almond Hummus, Pickled Maitake, and Sauternes soaked Raisins, Roast Taiwanese Pumpkin with Braised Shitakes, Black Cabbage, Pumpkin Seed Granola and Cured Foie Gras and Cocoa Shortcakes with Hibiscus and Fig Jam (this one's in the bar menu, but makes for an ideal plate to start with).

Also see: Flavourful origins of the world's most exquisite aged hams
The Sixteenth – The Pirata Group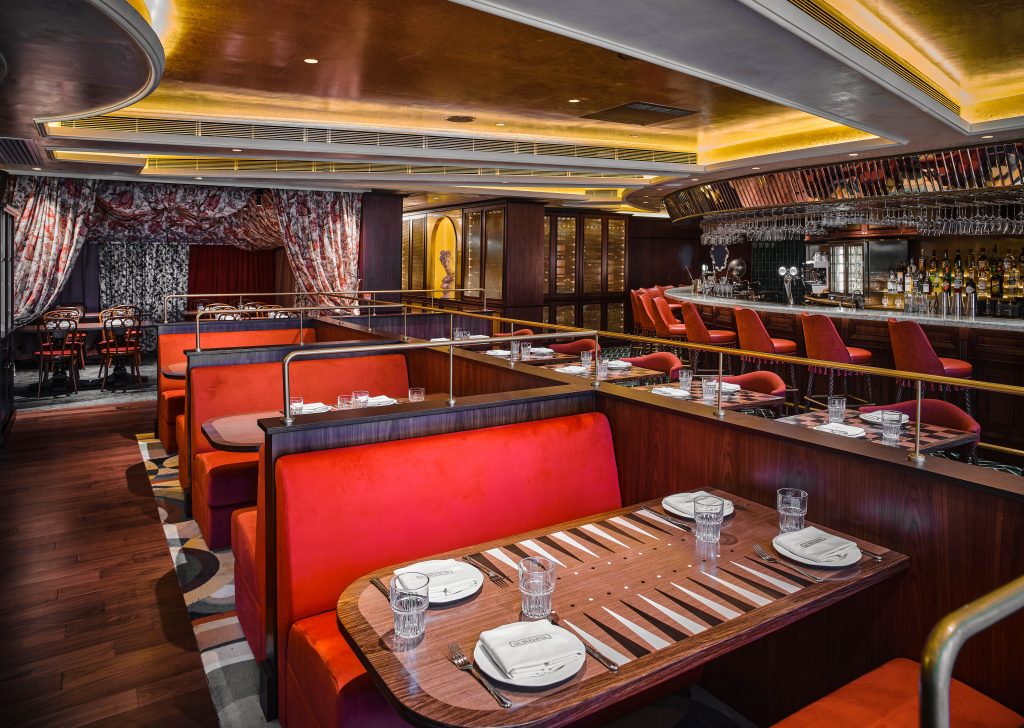 Newly opened in Taikoo Place, The Sixteenth is a sprawling 18,000 square feet multi-concept development that consists of four signature restaurants with some 400 seats. Boasting two Italian concepts: La Favorita and Tempo Tempo; and two Japanese offerings: Honjokko and TMK Funk & Rolls.
La Favorita is a trattoria emulating the lush decor of Italian opera houses from the 1960s. Japanese eatery, Honjokko, caters to those with a taste for sushi, while TMK Funk & Rolls follows the footsteps of The Pirata Group's music-inspired temakeria (a restaurant that specialises in temaki, hand-rolled sushi) with groovy interiors and funk tunes to create the mood. Last but not least is Tempo Tempo, a rooftop terrace lined with lemon trees exuding Mediterranean summer charm where you can delight in Italian cocktails and canapes.
The Sixteenth is set up perfectly to have drinks on their terrazza first and then move to one of their three indoor restaurants. Or vice-versa, grab an early bite to then retreat to the outdoor bar space to wind down for the evening.
Restaurants are open from 11:30 – 14:30 and 17:30 – 22:00; Tempo Tempo is open from 16:00 – 23:00 with reservations available for parties of over 10 guests.
The Art of Revealing Nature – Perrier-Jouët
Perrier-Jouët joins forces with Chef Jaakko Sorsa, photographer Justin Hui, and harpist Elam Lai to present a multisensory dining experience at Ocean Table by Tasting Kitchen.
Divided into six chapters, Chef Sorsa's carefully crafted menu takes guests on an exploration of nature—from The Sky, The Ocean, followed by The Earth, The Forest, then The Land to the grand finale, The Island. Dishes that left us wanting more were The Sky with cloud-like roasted potato foam garnished with luxurious Kristal caviar and gold that melts in the mouth, and The Forest, which consisted of golden brown wood pigeon with sautéed chanterelles and tangy lingonberries on the side. In addition, each course is thoughtfully complemented with a glass of the maison's unique yet diverse range, including Perrier-Jouët Blanc de Blancs and Belle Epoque Rosé 2012, both of which exude floral notes. The immersive journey is further enriched with Hui's photography accompanied by Lam's euphonious harp performance, depicting mother nature at its utmost authenticity.
The dining experience will take place on November 27 and December 18 with further dates to be confirmed for 2022.
Salisterra Chef Table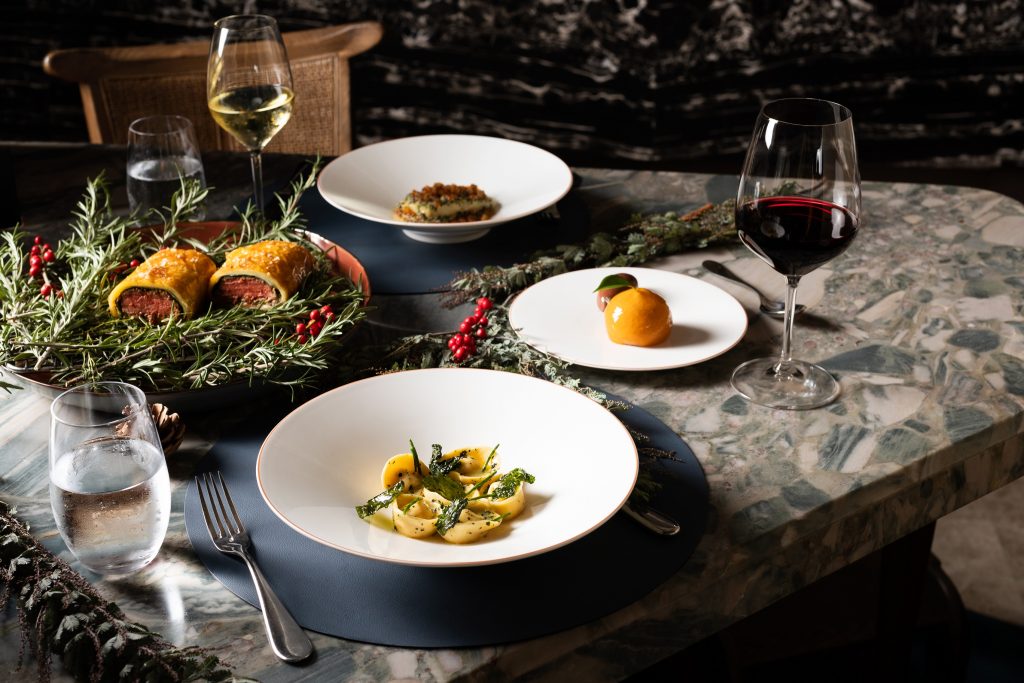 Salisterra at The Upper House elevates its Mediterranean fare with an intimate dining experience that brings diners up close and personal with chef Chris Czerwinski and his team. Hosted in a private dining room that seats ten overlooking stunning views of the city, guests will be treated to a curated menu served family-style. Guests can try their hand at bread shaping, pastry piping, and more alongside the team of chefs who prepare seasonal dishes in tableside.
The menu changes according to season, and guests can put in special requests up 48-hours ahead. Some of the delicious offerings during this season include a festive lamb loin wrapped with truffle in pastry, salt-baked turbot and red prawn capelletti.
Chef Czerwinski is currently building up his pickle collection, so state tuned for dishes inspired by these homemade pantry goodies.
Also see: 7 festive menus to savour in Hong Kong this holiday season