Johnnie Walker: Luxurious limited edition bottles to roar into the Lunar New Year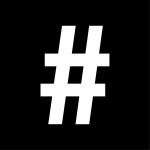 By: Helina Luo
January 14, 2022
Johnnie Walker collaborates with Chinese artist Shan Jiang, who uses Chinese traditional elements to design limited-edition bottles for Johnnie Walker Blue Label, John Walker & Sons XR 21, and John Walker & Sons King George V
As one of the world's most celebrated whisky brands, Johnny Walker is always one step ahead when it comes to artistic collaborations. For the 2022 Lunar New Year, this is no exception. Their limited-edition designs adorn three of their beloved labels in a story-telling that meshes contemporary concepts and traditional superstitions.
Designed by London-based Shanghai-native, Shan Jiang, the artist drew inspiration from his homecity and traditions. Each of the three limited-edition bottles makes for an exquisite collector's item or desirable gift.
Johnnie Walker Blue Label
As per tradition, Johnnie Walker Blue Label has released a limited edition bottle for the Lunar New Year of 2022. For the Year of the Tiger, this remarkable blend of fruit, spice and smoky-flavoured Scotch whisky has come out with one of their most eye-catching designs to date. A tiger with golden wings soaring high in the sky through clouded mountain tops toward a modern metropolis. An indication of great luck in the New Year to come.
Also see: Johnnie Walker takes ambitious next steps towards greater sustainability
John Walker & Sons XR 21
2022 is a special year for John Walker & Sons King XR 21. Commemorating its first Chinese New Year limited edition collection with a golden design. On the box, an elegant dragon that represents Zhu Ge Liang peers at a gallant horse which in turn represents Guan Yu. An extremely rare three-stage blending method was used to create this mellow and indulgent whisky. Sweet, creamy and spicy vanilla aromas were combined together in order to brew an especially smooth texture.
John Walker & Sons King George V
After launching its first Lunar New Year collection last year, John Walker & Sons King George V drew on the Oriental myth of the Bai Ze, a mythical creature that represents virtue, nobility and resisting evil this year. Exquisite artwork on the box brings a feast to the eyes before it travels to the tasting of the golden liquid it houses. The red label on the neck of its decanter adds festivity to the Year of the Tiger while tasting notes were packed in the red booklet that comes with five red envelopes. This creamy whisky is sure to bring people closer in an enjoyable time.