International Coffee Day: Hong Kong's newest coffee shops to check out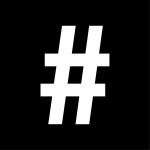 By: Alyanna Payos
September 29, 2020
Not that you need it, but here's yet another reason for you to go on a coffee date – it's International Coffee Day (29 September)! On this hefty list are some of Hong Kong's newest coffee spots for you to check out – some so new that Google maps hasn't even caught up.
Hong Kong Island
Coffee Obsession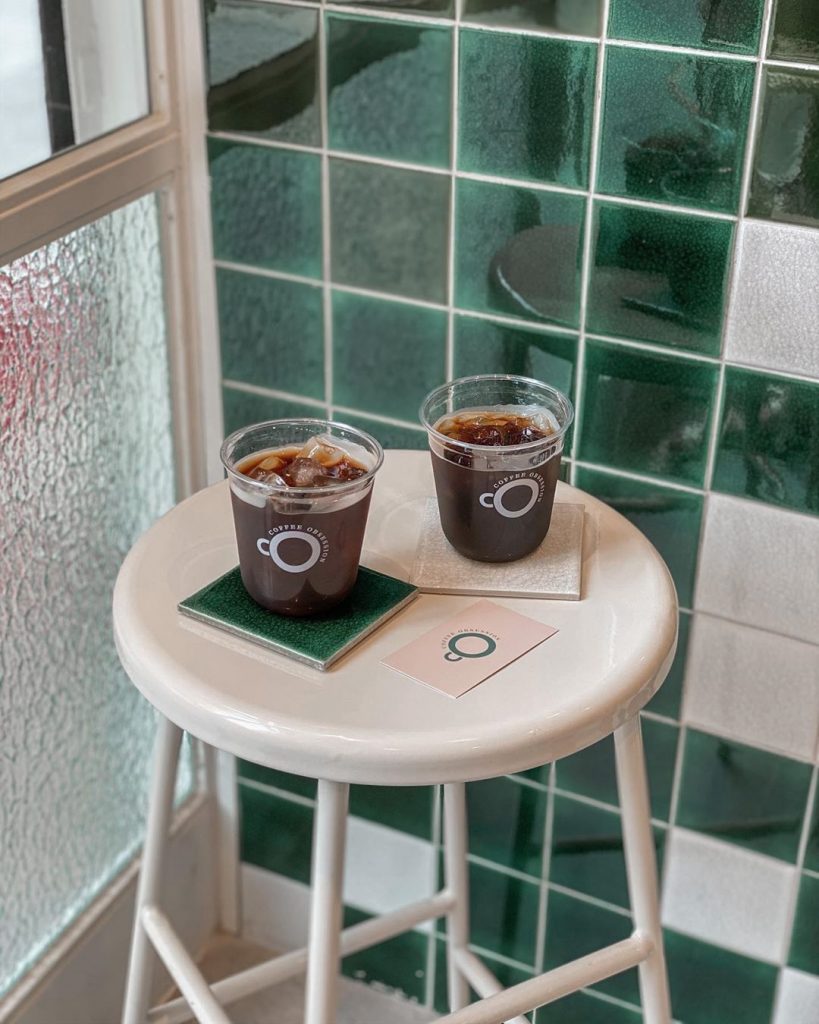 Coffee Obsession is the newest kid on the block. Having just had their soft opening this past weekend, this place is already on its way to becoming a neighbourhood favourite. Serving up a select few in quality classics and some light bites on the weekends, make sure to stop by if you're in the area!
Address: Shop E, G/F, King's Lodge, 4-8 Boat Street, North Point
Mono Lab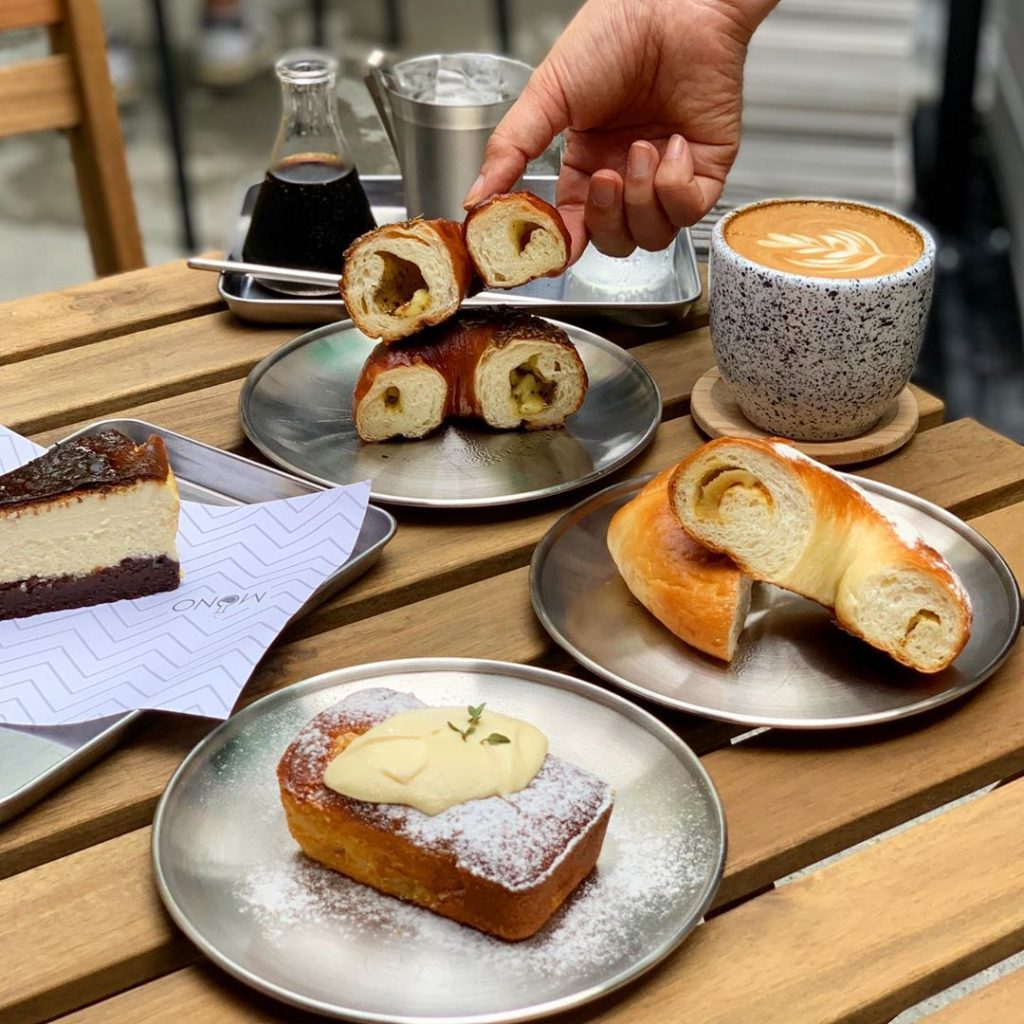 Located on the rooftop of a commercial building in Central, Mono Lab boasts both a stunning view of Tai Kwun and a stellar selection of coffee. Mono Lab is in fact a shisha cafe, so if a coffee tonic, bagzel (that's a pretzel bagel) and shisha pipe sounds like your dream trio, this one is a must-try.
Address: 7/F, 31-33 Hollywood Road, Central
14:41 Fourteen Fortyone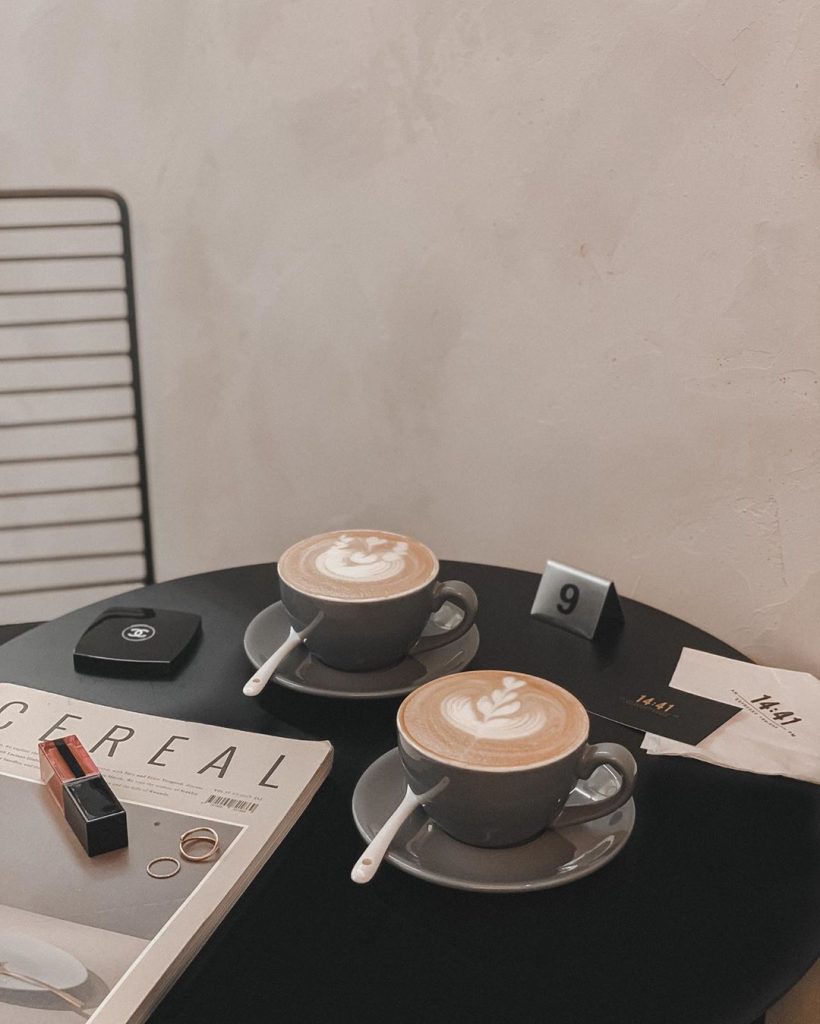 A combination of coffee and nightlife seems to be the latest trend in Hong Kong. Hop on the bandwagon with a visit to 14:41, where a cup of coffee pairs well with some shisha or a game of beer pong.
Address: 41 Peel Street, Central
Crew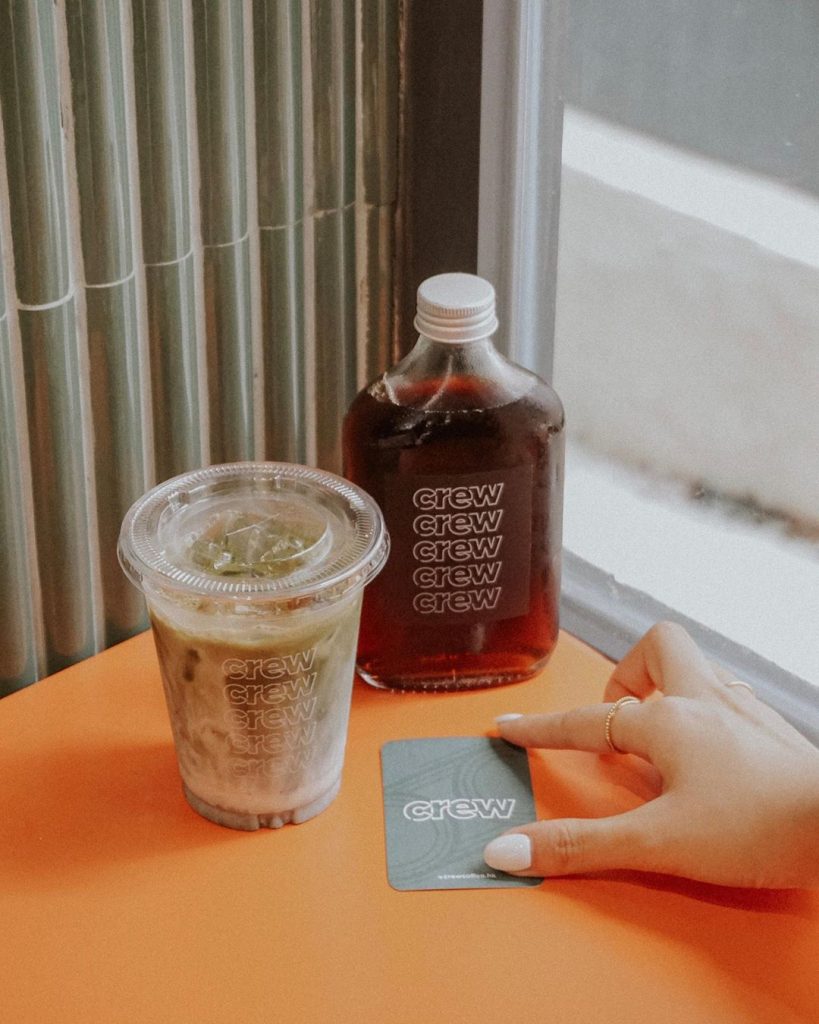 Hard to miss with its striking green exterior, Crew is a coffee shop that invites guests to enjoy a cuppa outdoors. Making use of a public garden area next door, guests can enjoy a bottle of cold brew or a cup of their classic Crew blend with a side of fresh air.
Address: Shop 9A, G/F, On Hing Mansion, 156-164 Queen's Road East, Wan Chai
Project C
The coffee at this minimalist takeaway spot is just as delicious as it is varied. With a different selection of beans every day, Project C is not to be missed. Make sure you get that signature window coffee shot for the 'gram too.
Address: 29 Hysan Avenue, Causeway Bay
Elephant Grounds Roastery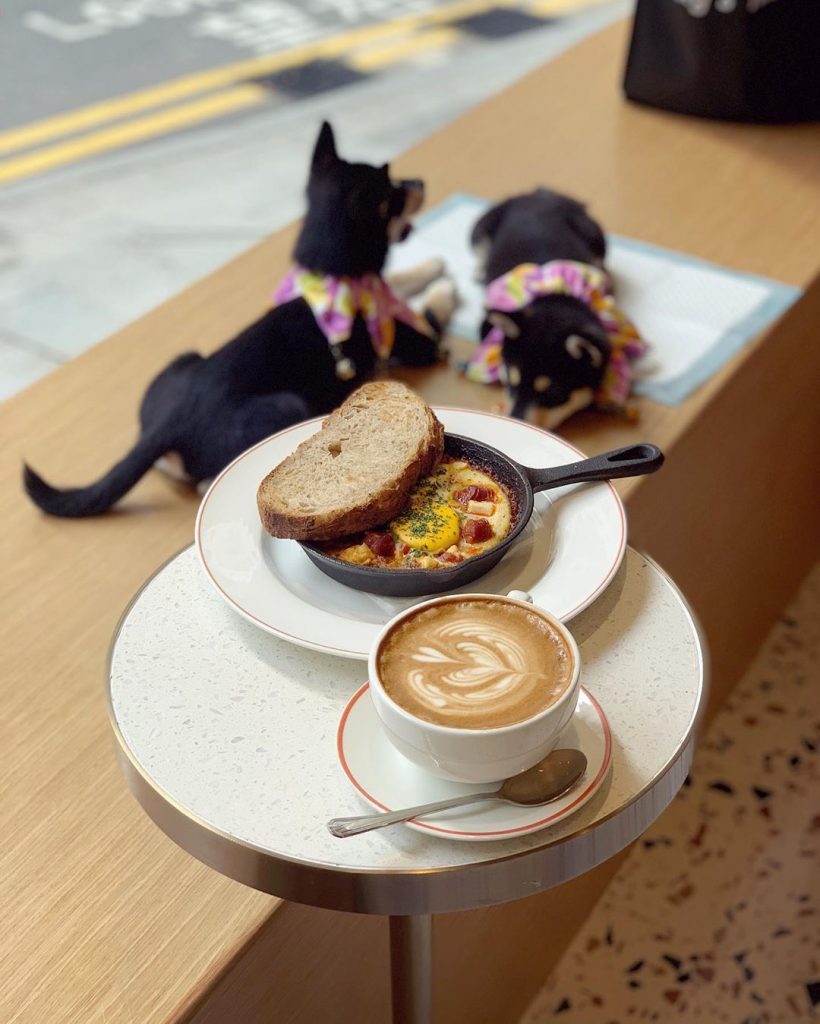 If you haven't been to the Elephant Grounds Roastery yet, here's your reminder to pay it a visit. The latest and largest branch of the reknowned brunch spot, the Roastery boasts an in-house bakery kitchen and roastery room. The perfect place for piping hot coffee and a freshly baked croissant.
Address: G/F, Hollywood Centre, 233 Hollywood Road, Central
Kowloon
Koffee Mameya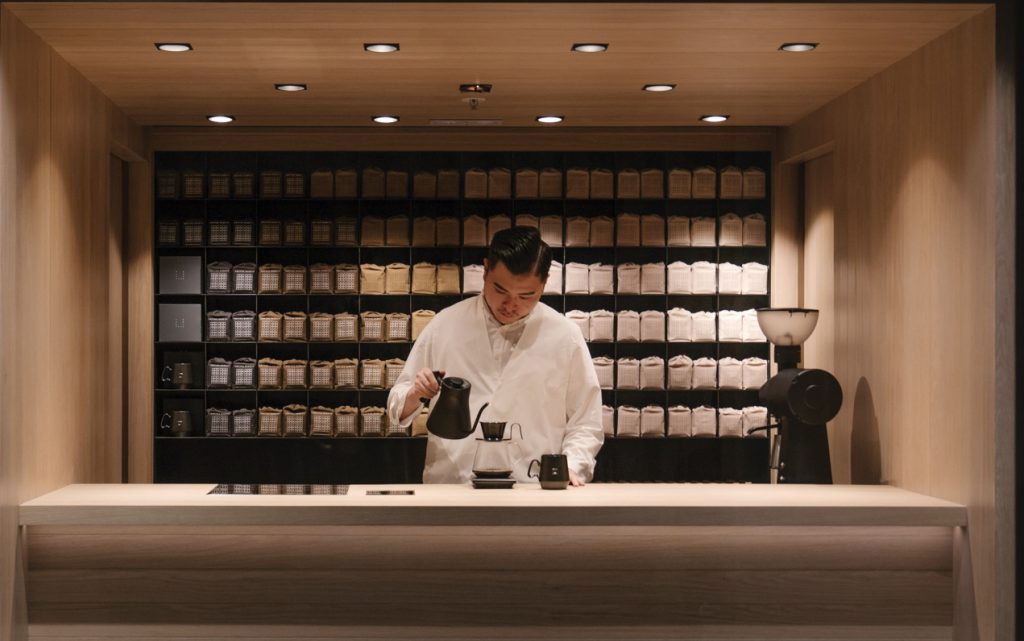 Founded by the mastermind behind Omotesando Koffee, Koffee Mameya from Tokyo opens its first overseas store at Tsim Sha Tsui's K11 Musea, where you can also enjoy 1-1 bespoke consultation to select the most suitable coffee bean for you.
Address: B217, B2, K11 MUSEA, Tsim Sha Tsui
Slash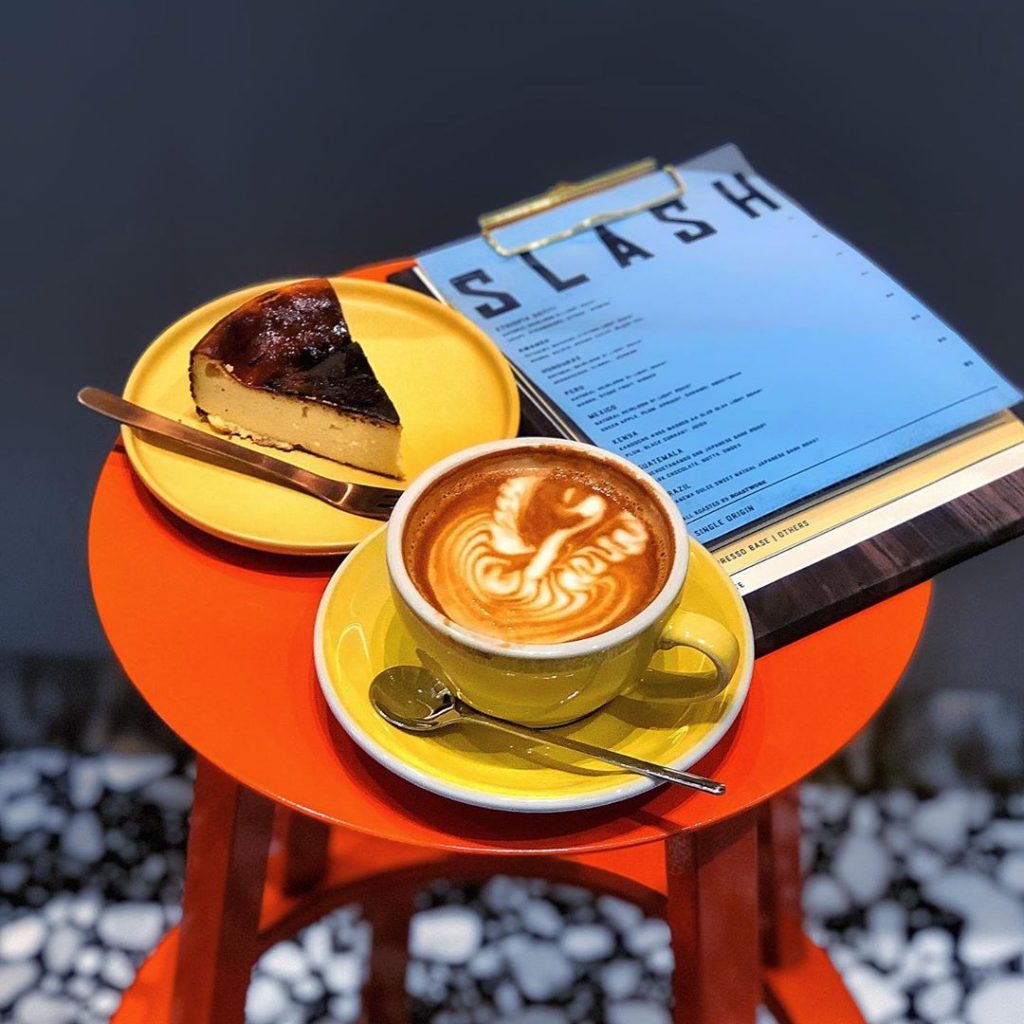 Sunshine by day; Moonshine by night. That's what the Aussie-style inspired coffee bar, Slash, lives by. Head to this impeccably designed coffee shop for an afternoon pick-me-up, or to end the day with a much-needed cocktail.
Address: 107 Ki Lung Street, Mong Kok
Not Just Coffee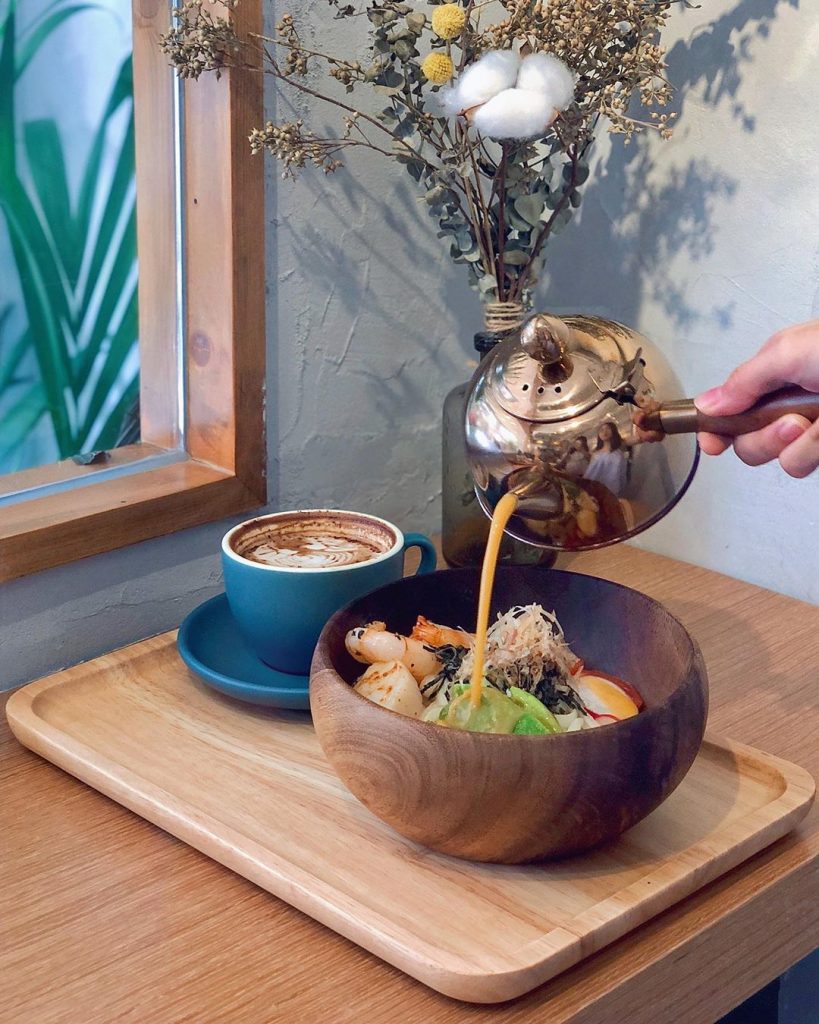 If you're one to only enjoy coffee if you can have a great meal with it, Not Just Coffee is the place to be. Undoubtedly a great spot for coffee, this cafe has admittedly been gaining popularity for its outstanding lineup of food. A favourite seems to be the Lobster Bisque Udon, a questionable coffee pairing but a terrific precursor.
Address: 450 Nathan Road, Yau Ma Tei
Cafe Hachiko
Previously a well-loved spot for matcha softserve and taiwanese drinks, Cafe Hachiko has since rebranded into a polished cafe and whiskey bar. If you're looking for a particularly refined glass of black coffee, a smooth Uji Matcha Latte, or of course, some whiskey, Cafe Hachiko ticks all the boxes.
Address: 8/F, 575 Nathan Road, Mong Kok
Flow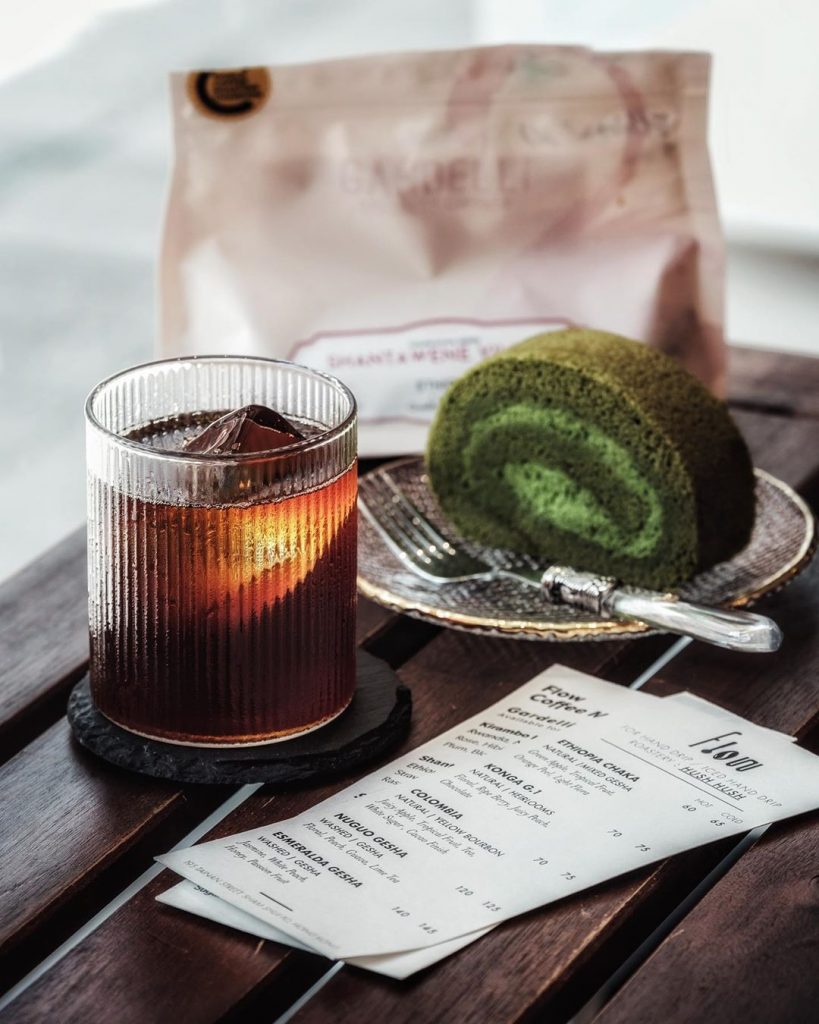 A strong contender in the new coffee shop central that is Sham Shui Po, Flow specializes in hand drip coffee. Be sure to try their signature chiffon cakes too, the perfect accompaniment to a great iced coffee.
Address: 195 Tai Nan Street, Sham Shui Po
Coffee Analog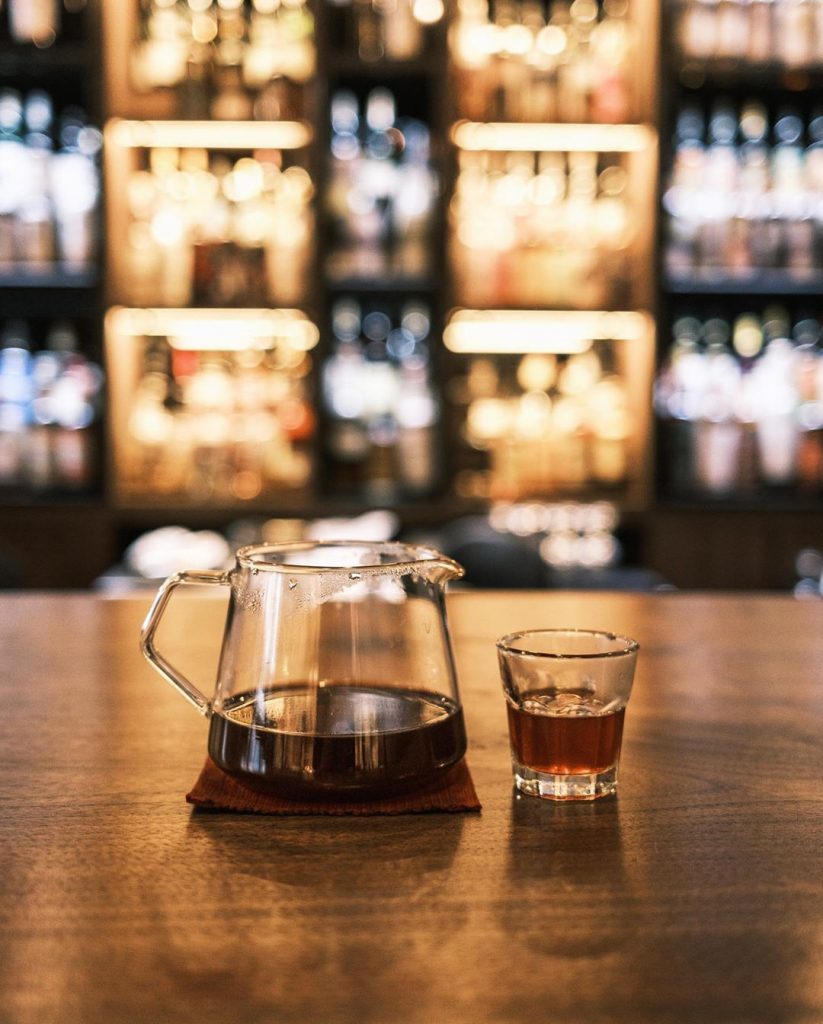 A cozy little spot tucked away in Prince Edward, Coffee Analog is aptly named. Yet another coffee by day, whiskey by night situation, the cafe holds a strong old-fashioned atmosphere. With brown leather sofas, hardwood bar top counters and jazzy background music, Coffee Analog is a coffee-serving time machine.
Address: 169 Sai Yeung Choi Street, Mong Kok
New Territories
Sammi #000000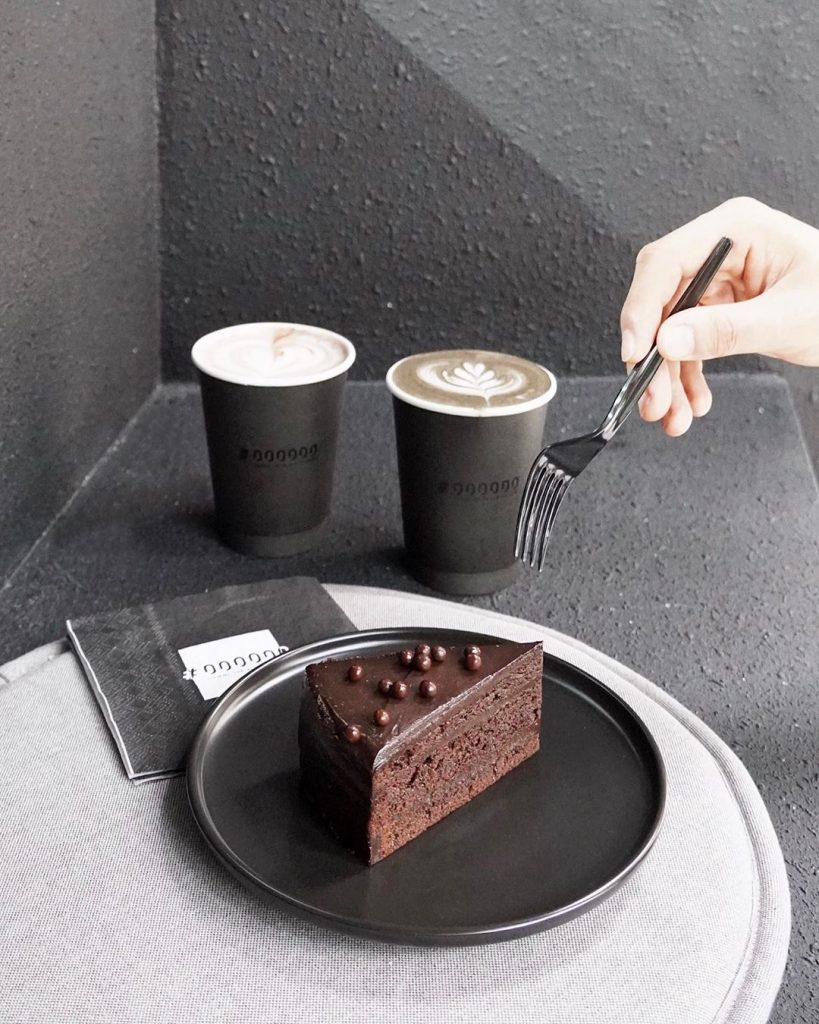 #000000 is the Hex colour code for black, so it only seems right that Cafe Sammi's Black Edition is named as such. This coffee shop is every nyctophiliac's caffeine dream – exclusively black and charcoal grey interiors that extend into some of the food as well. There's something quite romantic about it…
Address: Shop C & E, G/F, Wanson House, 115 Tsuen Wan Market Street, Tsuen Wan
Kachimushi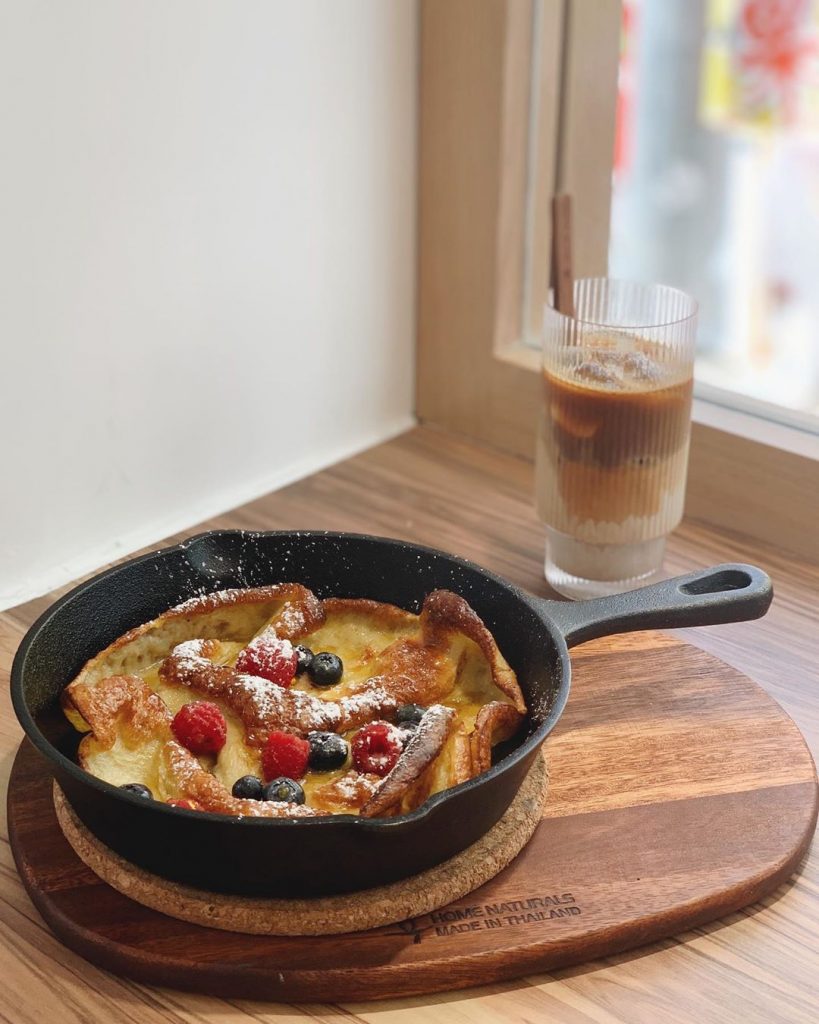 Situated in the somewhat far-flung Sai Kung, Kachimushi is a darling little Japanese-style cafe. With a selection of skillet pancakes, savory toasts, and coffees, it's definitely worth the trip.
Address: 35 See Cheung Street, Sai Kung
Friends of Years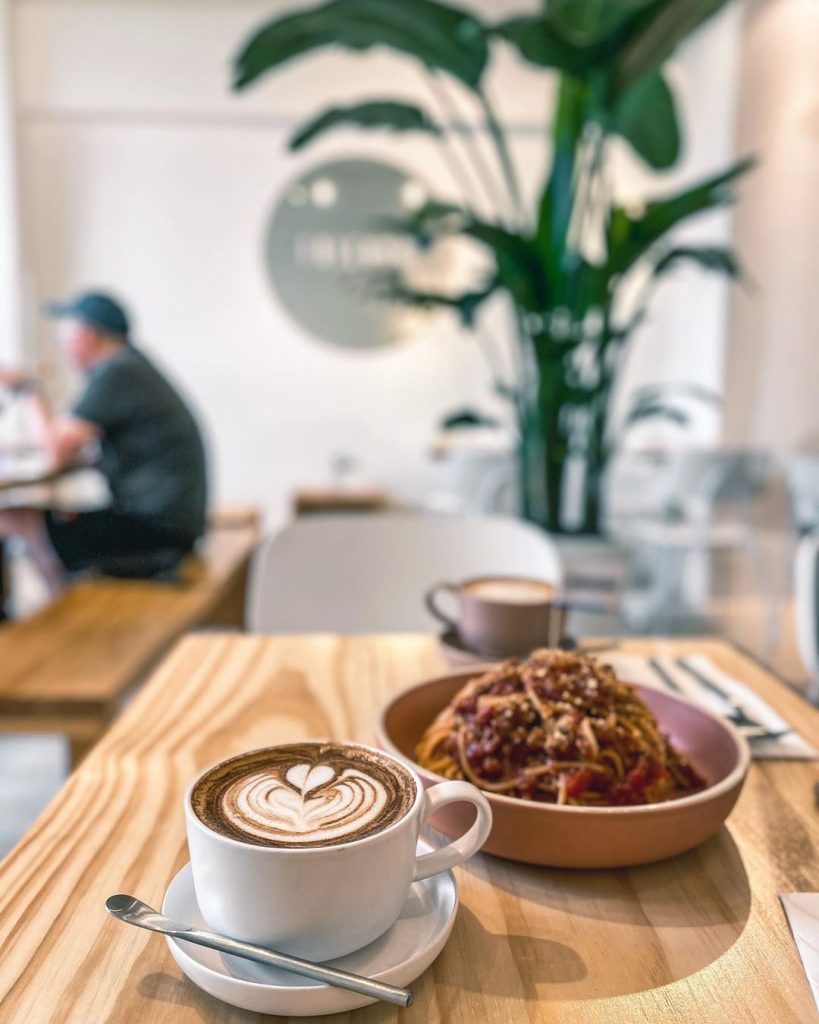 Now the third branch of plant-based restaurant YEARS, Friends of Years is a promising spot for vegan options and great coffee. With tons of great food and exclusively oat and soy milk-based beverages, there's no going wrong with a brunch date here.
Address: 20 Sam Pei Square, Tsuen Wan
Studio Caffeine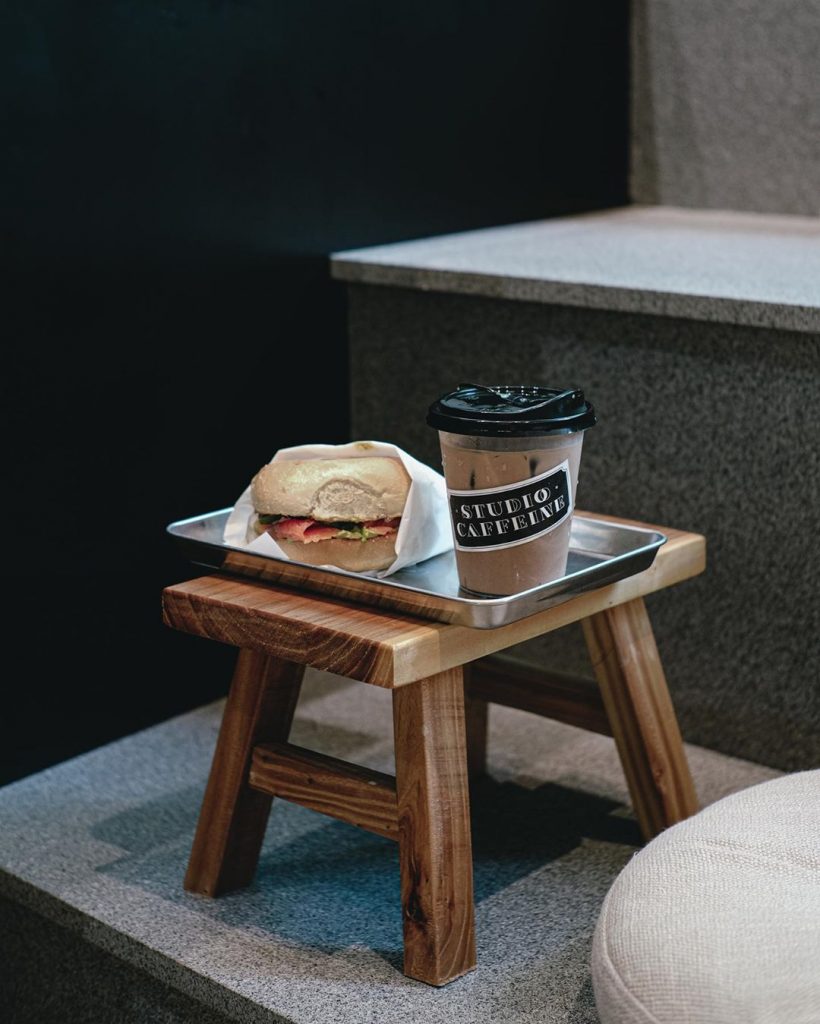 A rather strange setting of the industrial streets of Fo Tan, Studio Caffeine fits right in with its industrial interiors. It's now the third branch of the beloved cafe, so if you're ever in the neighbourhood and need your quality coffee fix, you know where to go.
Address: 24 Au Pui Wan Street, Fo Tan
See also: Rise and shine: 6 Hong Kong breakfasts worth getting up for