Hong Kong's most creative mooncakes for Mid-Autumn Festival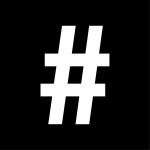 By: Elizabeth Choi
August 2, 2021
As summer gives way to autumn, the energy Mid-Autumn Festival brings is always heart-warming and satisfying: sharing mooncakes and meals with family, and indulging in delicious traditional foods and desserts together. Each year, Hong Kong's best bakeries and pastry chefs dream up new and innovative flavours, with incredible packaging to match. Here are some of Hong Kong's best mooncakes to try this September:
Manchateas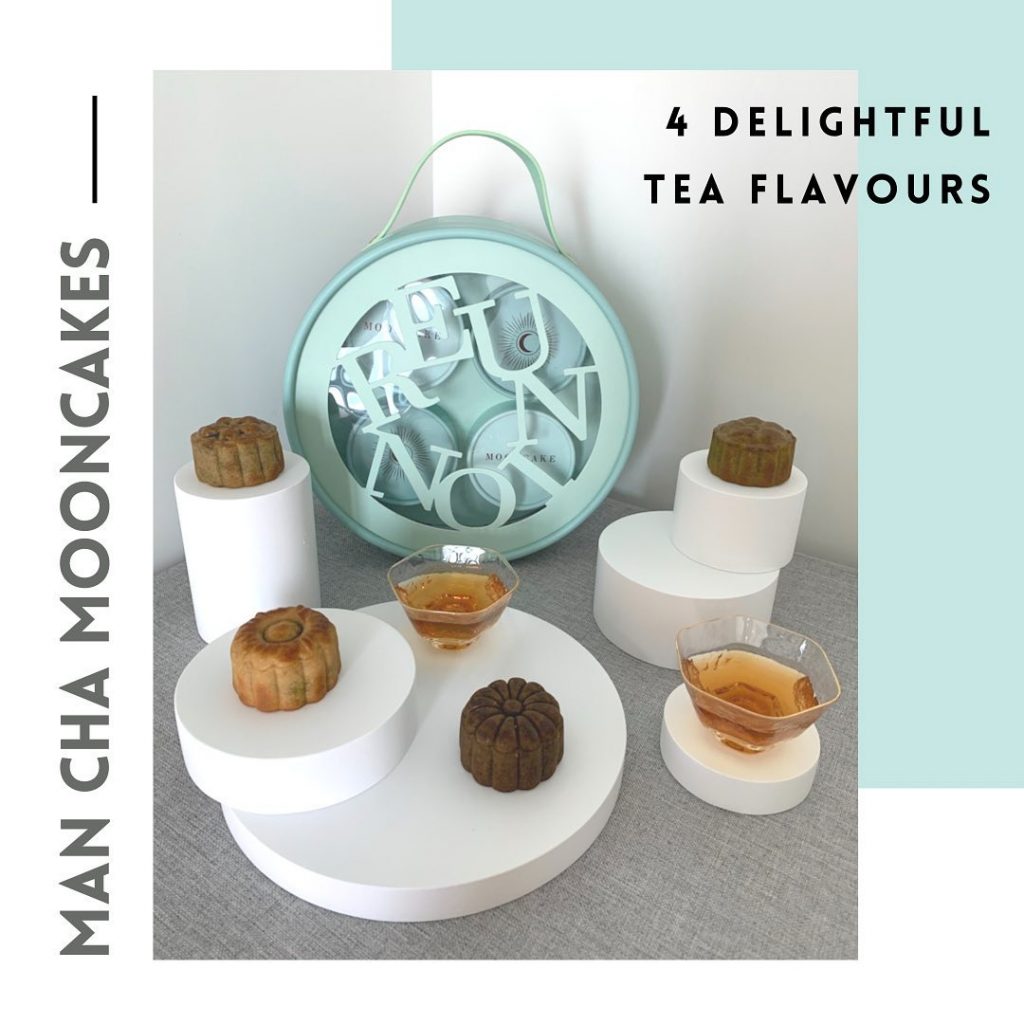 As tea lovers and connoisseurs themselves, Mr. and Mrs. Man, the couple behind Manchateas, will delight fellow tea fans with their seasonal creation for the Mid-Autumn festival. Manchateas' special gift box pairs sachets of their most popular teas – Milky Oolong, Houjicha, Matcha, and Forever Spring – with a corresponding mooncake so you can try four teas and four mooncakes. Their 100% natural tea flavours are infused into the lotus paste filling and crust of each mooncake, so you can mix or match each cake and tea. Nestled in a chic, circular bluish-green box, this set is sure to be gram-worthy!
Price: HK$280/box (early bird price until 8 August); HK$310/box (standard price)
For more details, visit @manchateas
Plumcot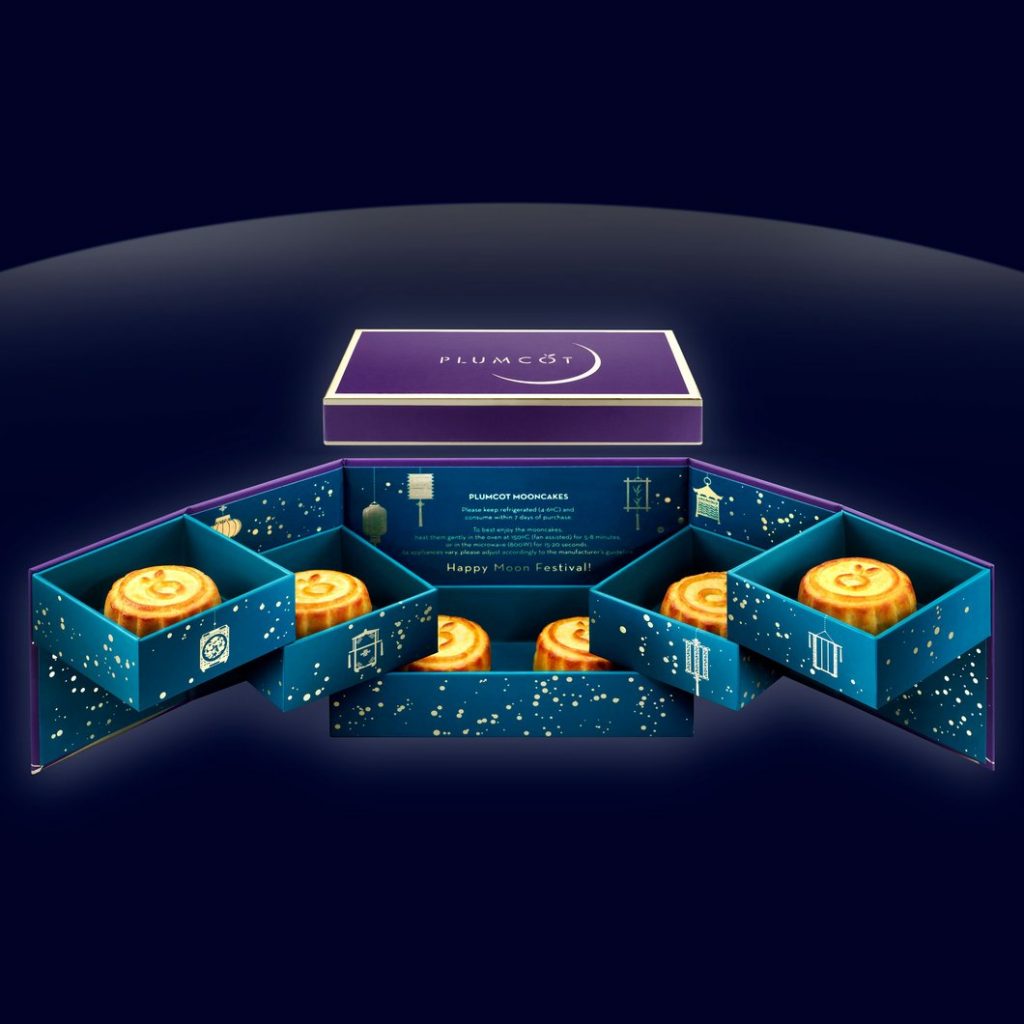 Who doesn't love artisanal baked goods? The 100% hand-made gems from French bakery, Plumcot, are always a delectable treat, and their mooncakes are an anticipated yearly favourite. This year, their small batch, limited edition assorted mooncakes come in a celestial themed box with two cakes of each flavour, encased in a delicate, buttery shell: classic cream custard, marrying the qualities of French and Chinese modern pastry; plumcot, their signature plum and apricot; and strawberry, an ode to their popular weekend strawberry croissant. You won't be able to say nonto these pastries.
Price: HK$338/box (early bird price until 22 August); HK$398/box (standard price)
For more details, visit plumcot.co
Green Common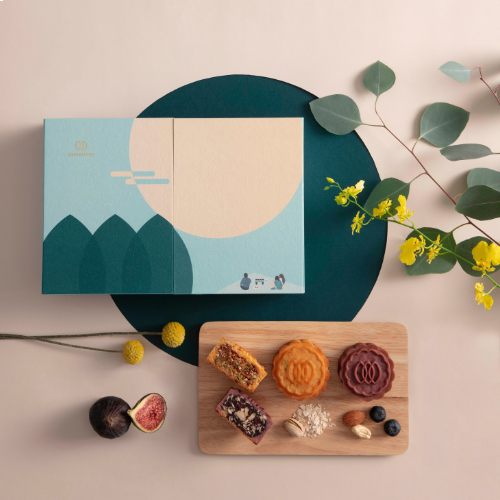 While traditional mooncakes aren't exactly known to be a "light" confection, Green Common's vegan mooncakes, available in custard or mixed flavour, are easy on the waistline with no cholesterol, no trans fat and no preservatives. The vegan custard is made with plant-based ingredients such as flaxseed powder and agave syrup, while the mixed flavour come in two varieties: figs with pistachio and oat and blueberry and purple sweet potato. Both options deliver pack in nutritious, guilt-free flavour that's also suitable for those with egg and milk allergies. Best yet, these cakes come in a completely compostable package, down to the sugarcane bagasse tray and an upcyclable and reusable box which converts into a mini table.
Price: Vegan Mixed Flavour Mooncake – HK$285/box (early bird offer until 29 August); HK$328/box (standard price). Vegan Custard Mooncake – HK$268/box (early bird offer until 29 August); HK$308/box (standard price).
Available at Green Common
The Landmark, Mandarin Oriental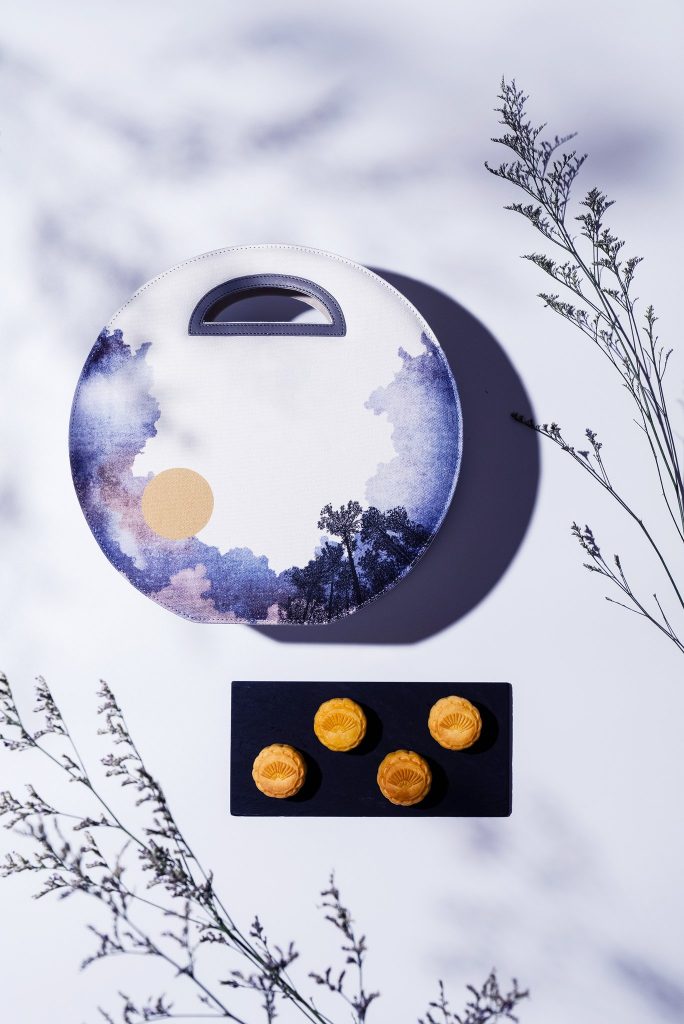 If embracing sustainability is the new black, Landmark Mandarin Oriental's mooncake offering is seriously in style. The hotelier deftly marries exceptional quality, eco-friendliness, and elegant style with its Mooncake Tote Bag, made of fully biodegradable 100 percent cotton, featuring a chic, moon-inspired design gleaned from Chinese poetry. Each tote bag contains six soft and silky mini egg custard mooncakes, made from Mandarin Oriental's signature recipe. With an eye-catching silhouette and everyday usability, LMO's creative tote is an ingenious way to celebrate the season.
Price: HK$418/box, early bird and bulk discounts available
For more details, visit landmark.mandarinorientalshop.com
Kowloon Shangri-La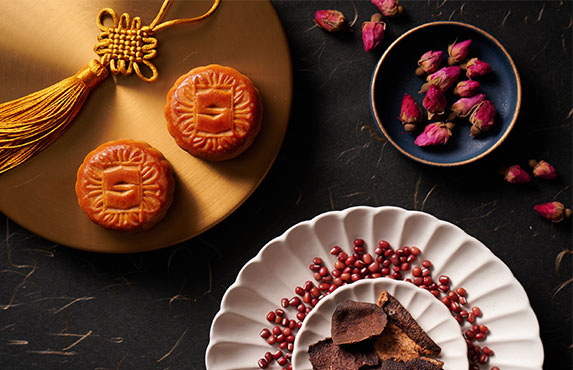 If a Michelin-starred mooncake is more your thing, look no further than the selection at Kowloon Shangri-La. Prepared by Michelin-starred Shang Palace, Executive Chinese Chef, Cheung Long-Yin presents a delightful array of flavours including Bamboo Charcoal with Rose Sugar; White Lotus Seed Paste and Egg Yolk; Hojicha with Red Bean; Yuzu Paste and Mochi; and Snowy Mooncakes with Musang King Durian Paste. A second selection, available at all Shangri-La locations, features a specially curated variety of mooncakes to celebrate the brand's 50th anniversary, with the limited edition Shang Palace 50-Year Aged Mandarin Peel, Rose and Red Bean Paste.
Price: HK$888/box, early bird offers available until 9 August
For more details, visit shangri-la.com
Say Hey Bakery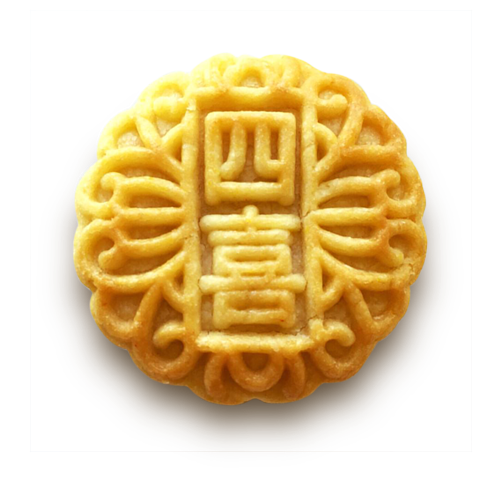 Known for their quirky designs and retro style, Say Hey Bakery's unconventional mooncakes preserve Hong Kong culture and baked goods, while offering something totally new and unexpected. This year's flavours, available at K11 Art Mall, include traditional numbers like lotus seed paste and red bean paste, with innovative flavours such as peanut butter custard, Earl Grey tea, and mixed nuts with double yolk. Each cake is packed in bright and buzzy retro-esque tins and paper packaging by No Paper Studio, inspired by classic movie posters. For a memorable mooncake gift, stop by their "box office" pop-up inside K11 Art Mall to secure yours.
Price: HK$124/box, early bird offers available until 26 August.
For more details, visit sayheybakery.com.hk or K11 Art Mall
Rosewood Hong Kong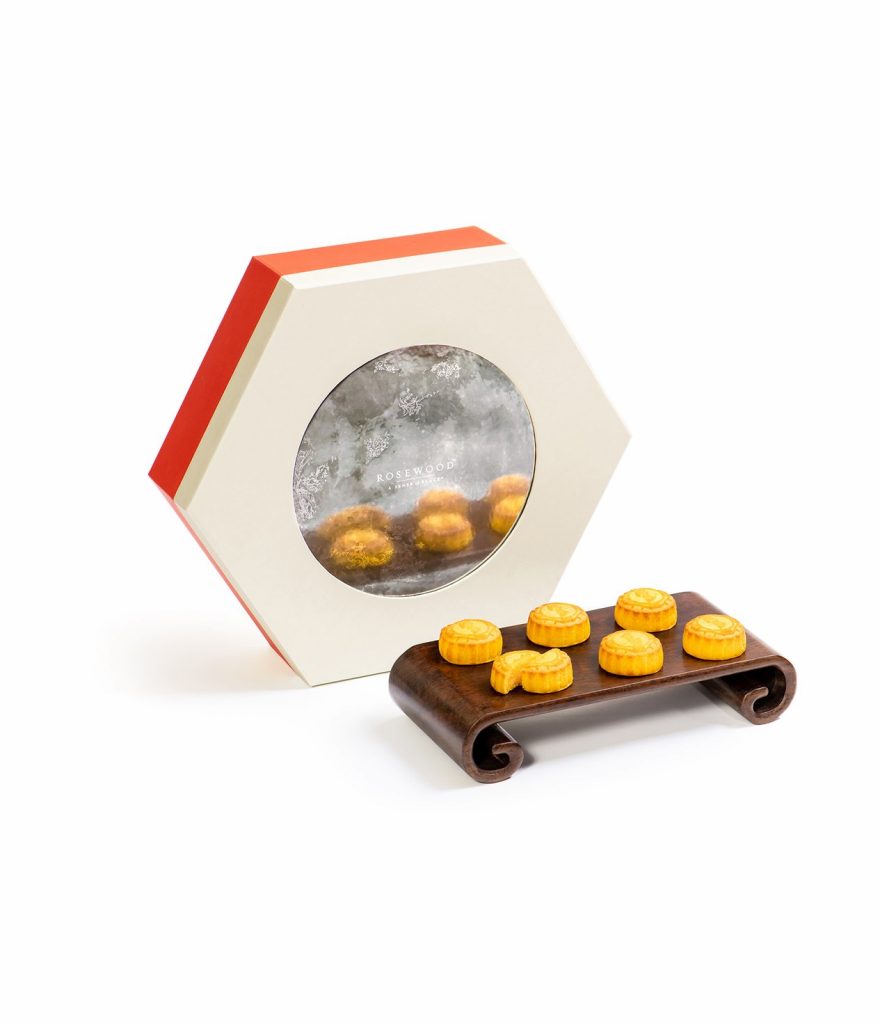 As one of the world's oldest harvest celebrations, it's pretty cool to see Hong Kong's best chefs and bakeries dream up their ultimate mooncake. Chinese Executive Chef Li Chi-Wai seeks to honour the flavours of regional mooncakes with offerings that include traditional red bean paste from Shanghai-style mooncakes, the popular custard mooncakes in Hong Kong, and the spiral design and taro filling of Chaosan mooncakes. This year, Rosewood unveils five mooncake flavours to appeal to traditional and modern tastes alike. All mooncakes are artfully presented in an eco-friendly box made of 100% recycled paper.
Price: HK$438/box (standard price)
For more details, visit rosewoodhkshop.com.