The best bottled cocktails in Hong Kong to toast the New Year
December 29, 2020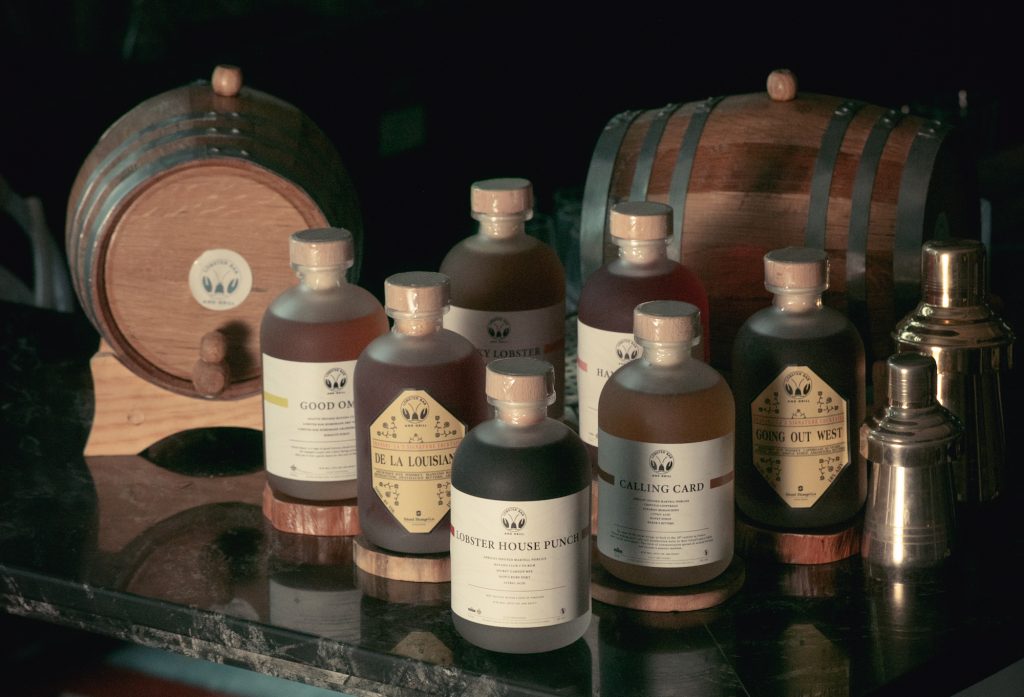 While Hong Kong's bars will all be closed this New Year's Eve, there's no reason why you can't still see in the new year with an expertly mixed cocktail or two.
Since our last round-up of takeaway cocktails in Hong Kong, even more of the city's finest bars are now offering classic and creative bottled cocktails for your drinking pleasure – so leave the shaking and stirring to Tom Cruise in Cocktail, and sip on some of Hong Kong's best bottled bevvies to toast to 2021 in style.
Penicillin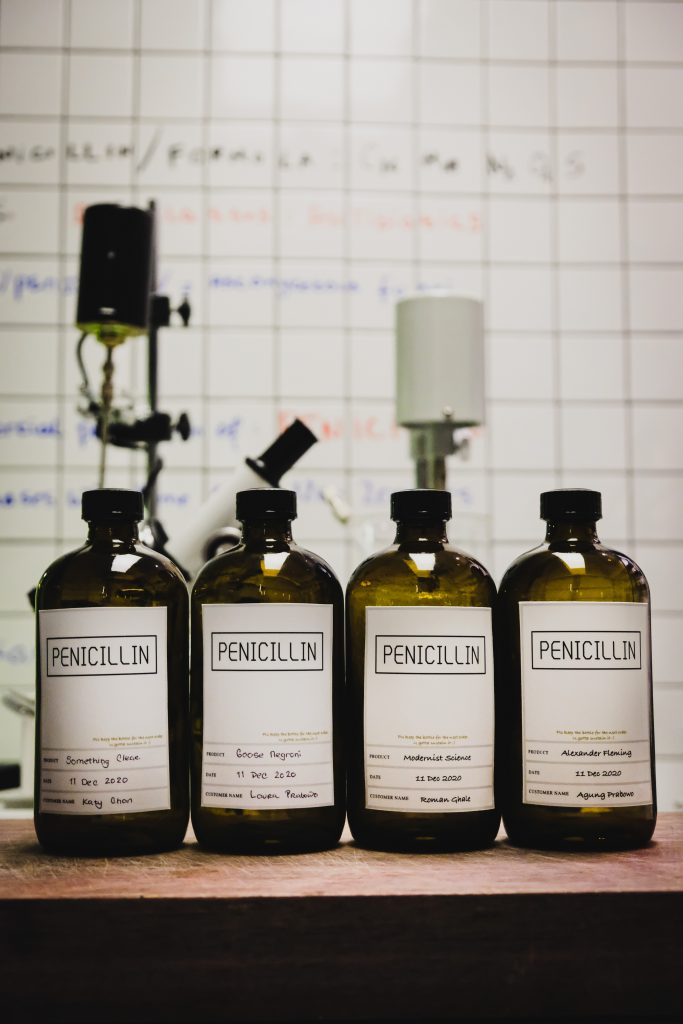 The latest opening from mixology dream team Agung Prabowo and Roman Ghale (co-founders of award-winning bar The Old Man), Penicillin celebrates locally-sourced and up-cycled ingredients – as showcased in their range of ready-to-go cocktails.
Signatures include the Alexander Fleming, made from ecoSpirits zero-waste whisky, galangal-honey syrup, pom-beet shrub and mezcal, and Modernist Science, an unusual combination of bread vodka, fermented koji-pineapple and cheddar cheese liqueur.
Price: HK$500 per 500ml bottle
Order via WhatsApp on +852 6201 5855
Dead &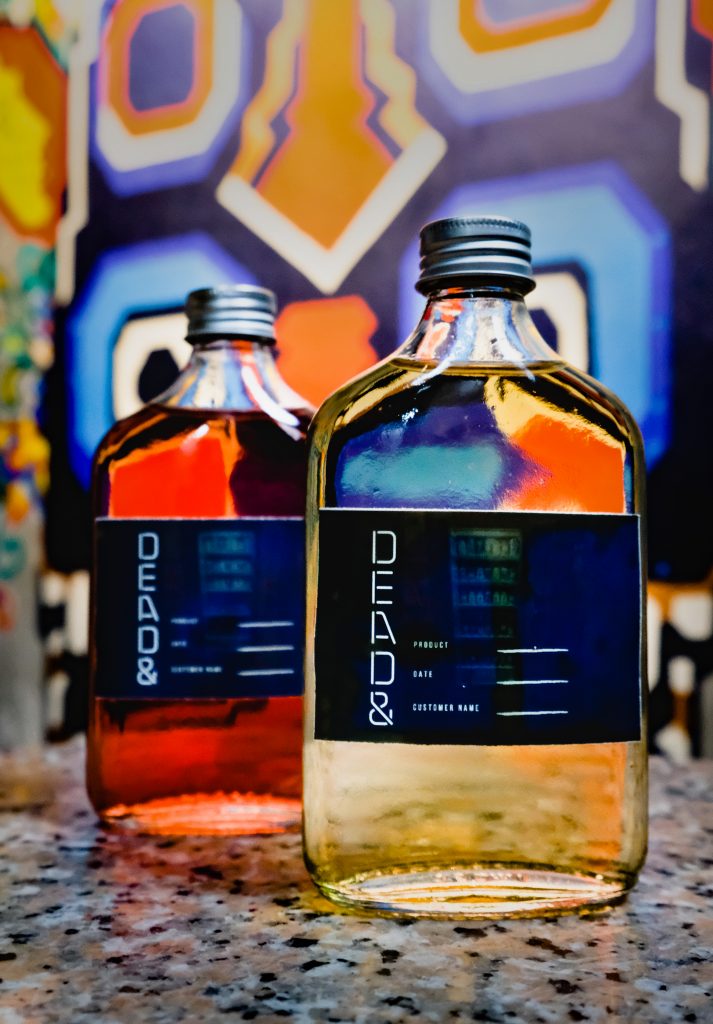 There's no rest for the wicked, and hot on the heels of Penicillin comes Agung and Roman's second new launch – neighbourhood dive bar Dead & (it's pronounced "dead end" FYI).
Make any time of day happy hour thanks to their selection of bottled cocktails, with classic concoctions on offer including their Manhattan, Negroni, Old Fashioned or Dry Martini… all you need to do is pour.
Price: HK$150 per 250ml bottle
Order via WhatsApp on +852 6201 5855
Lobster Bar & Grill, Island Shangri-La Hong Kong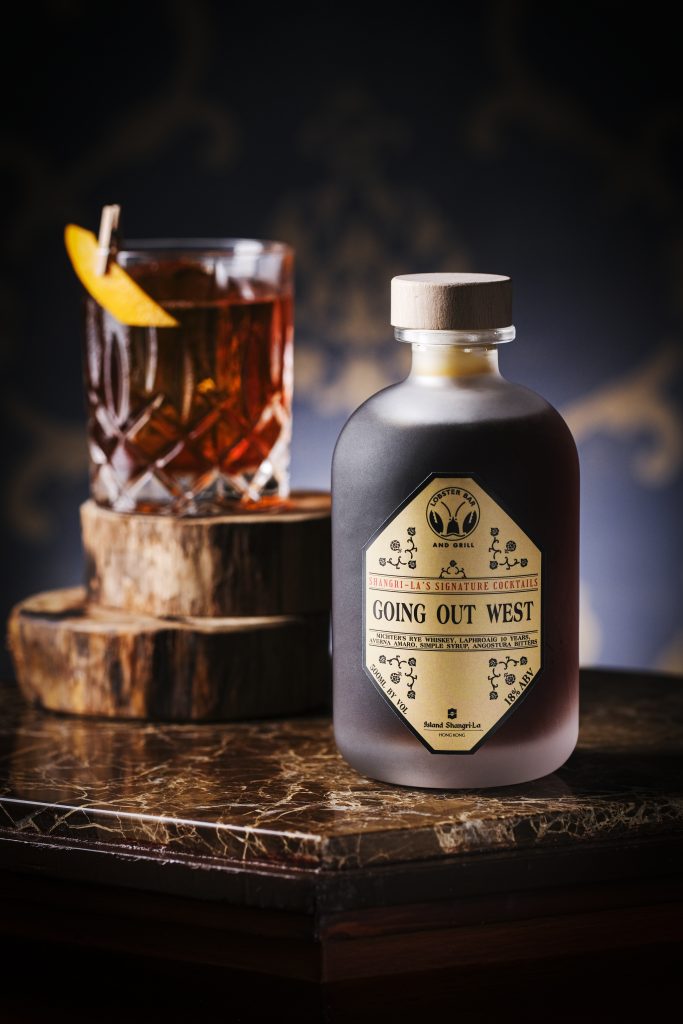 Cocktail connoisseurs will be delighted to discover that Island Shangri-La's much-loved Lobster Bar has curated a special takeaway menu of their signature handcrafted tipples to enjoy in the comfort of your own home.
Sip in style with sophisticated creations such as Good Omen, made from rum, homemade dry vermouth, grapefruit curacao and grenadine syrup; or Calling Card, a potent blend of apricot brandy, chipotle Cointreau, Luxardo Maraschino, citric acid, honey syrup and bitters.
Price: HK$450 per 500ml bottle
Order via WhatsApp on +852 9700 0647
Mizunara: The Library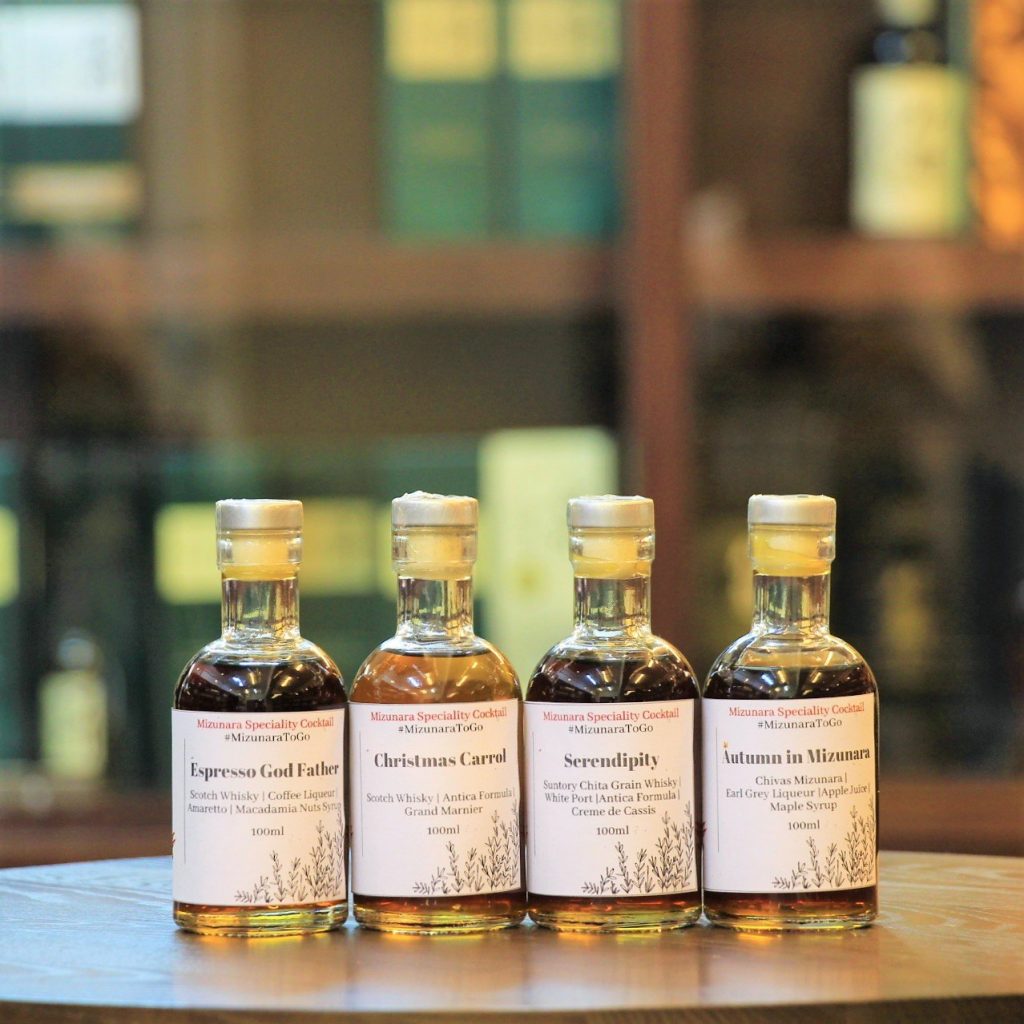 Can't decide on just one tipple to toast the new year? Japanese cocktail and whisky specialists Mizunara have got you covered with their ultra-luxe sets of four 100ml cocktail flights.
Raise a glass to tradition with the Classic Set, which features tried-and-trusted favourites like Gin Martini, Manhattan and Negroni; alternately, dare to be different with the Specialty Set, which showcases exclusive creations like Autumn In Mizunara (a blend of Chivas Mizunara whisky, Earl Grey liqueur, apple juice and maple syrup) and Espresso God Father (a combination of scotch whisky, coffee liqueur, amaretto and macadamia nut syrup).
Price: HK$580 for Classic Set; HK$760 for Specialty Set
Order via Mizunara's website or WhatsApp on +852 3571 9797
Mandarin Oriental Hong Kong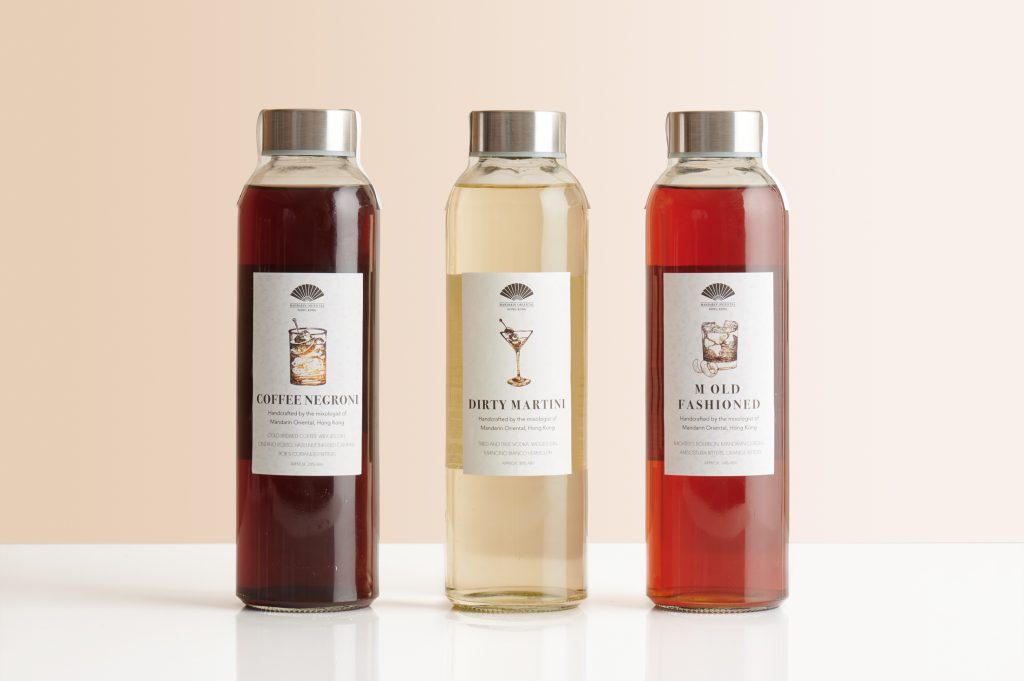 The iconic Mandarin Oriental Hong Kong has got something for everyone with their curated collection of cocktails-to-go – each bottle even comes with a delicious complimentary snack (so there's no blaming that hangover on an empty stomach).
Take your pick from refined takes on classic tipples, including their Coffee Negroni made from cold-brewed coffee gin, Cinzano Rosso vermouth, hazelnut-infused Campari and coriander bitters; and Last Word 2.0, a Prohibition-inspired blend of gin, green chartreuse, Maraschino cherry and citrus.
Price: HK$488 per 500ml bottle
Order via Mandarin Oriental Hong Kong's website
Origin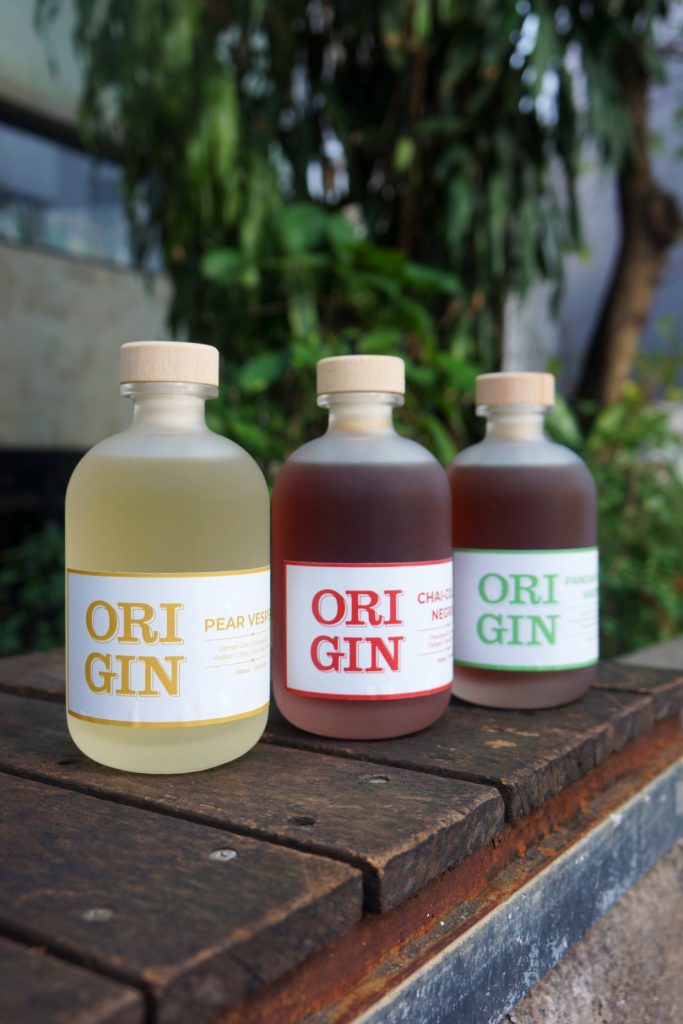 Bring on the gin with Origin's trio of bottled cocktails, all of which star the gin specialist's quirky range of homemade flavoured spirits.
The refreshing Pear Vesper features lemon and ginseng gin with vodka, Lillet and pear eau de vie; the comforting Chai-Colate Negroni showcases their sell-out chocolate chai gin, combined with Campari and sweet vermouth; while the fabulously floral Pandan Jasmine Martinez blends pandan and jasmine tea gin with Amaro Montenegro liqueur, sweet vermouth, and Angostura and orange bitters.
Price: HK$490 per 500ml bottle
Order via Origin's website
Tell Camellia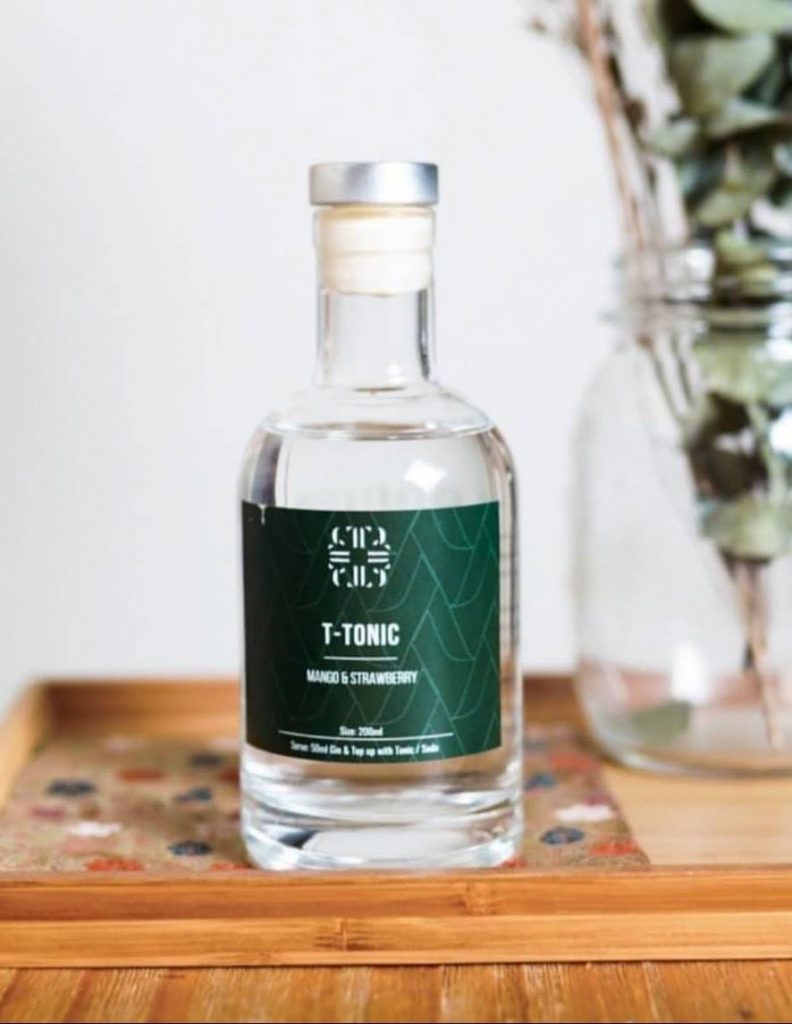 Spill the tea in style with Tell Camellia's ready-to-go trio of tea-inspired concoctions.
Swap boozy brunch for a tipsy teatime with unique creations such as Tall Pine, featuring cold-brew sencha tea, shiso, Christmas pine, elderflower liqueur and tonic; Smoky Hunter, a blend of lapsang souchong tea, salted strawberry, cassia bark, chestnut and Fernet Hunter liqueur; and Christmas Negroni, a holiday-themed combo of Christmas tea gin, Campari and Cinzano Rosso vermouth.
Price: HK$500 per 500ml bottle
Order via email on [email protected]
The Wise King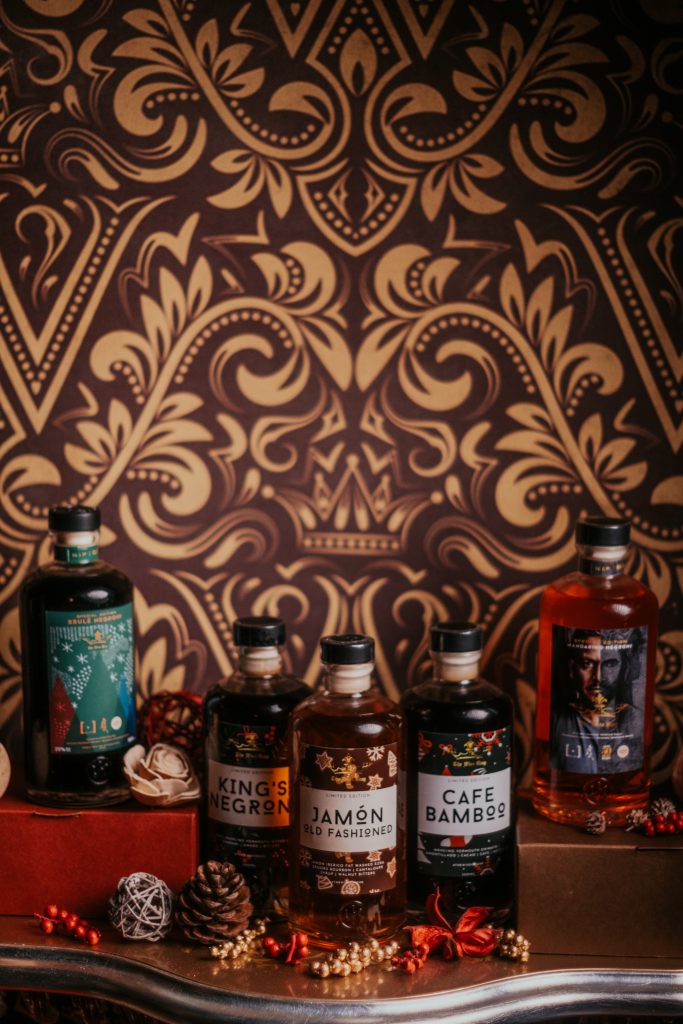 Forget gold, frankincense and myrrh – award-winning bar The Wise King comes bearing decadent ready-to-drink gifts that are bound to impress any cocktail lover.
Their opulent bottled cocktail offerings include three different twists on the ever-classic Negroni, including their Brulé Negroni, a collaboration with local gin brand NIP; alongside tipples like the Jamón Old-Fashioned, which features Iberico jamon fat-washed bourbon with cantaloupe syrup and walnut bitters.
Price: HK$500-650 per 500ml bottle
Order via email on [email protected]