Green Monday partners up with 7-Eleven to offer plant-based meals and snacks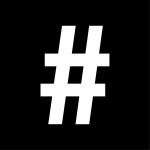 By: Natasha Gillespie-Wong
March 1, 2021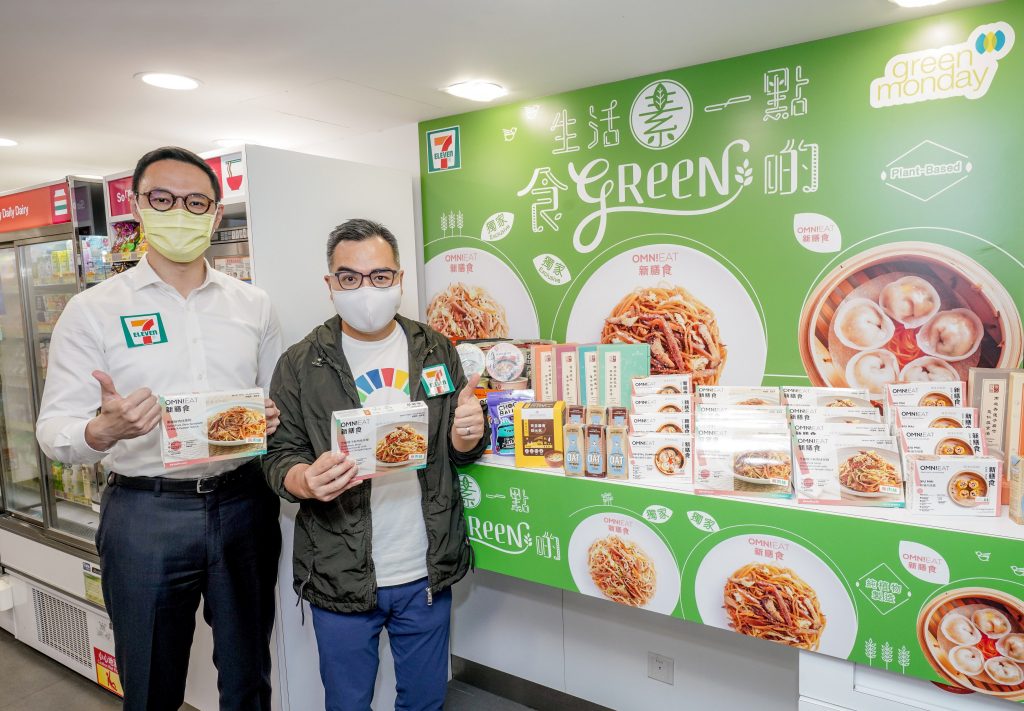 Think 7-Eleven is all junk food? Think again, because Green Monday has just announced a partnership with the ubiquitous convenience store in Hong Kong to offer quick and reheatable plant-based meals and drinks in dedicated 'Green Zones.'
For David Yeung, a personal decision to adopt a plant-based lifestyle matured into entrepreneurship, a booming business, and social activism. The founder of Green Monday in 2012, Yeung addresses environmental issues, climate change, and animal welfare through a series of interactive projects.
Yeung is also the man behind Green Common, a plant-based grocery store empowering people to make wholesome and sustainable food choices. Making vegan food accessible is the name of the game. Parent company to the innovative OmniFoods, Yeung is now launching ready-to-eat meals and snacks in over 700 7-Elevens across Hong Kong, featuring the popular OmniPork products. For the occasion, we spoke to Yeung to find out more.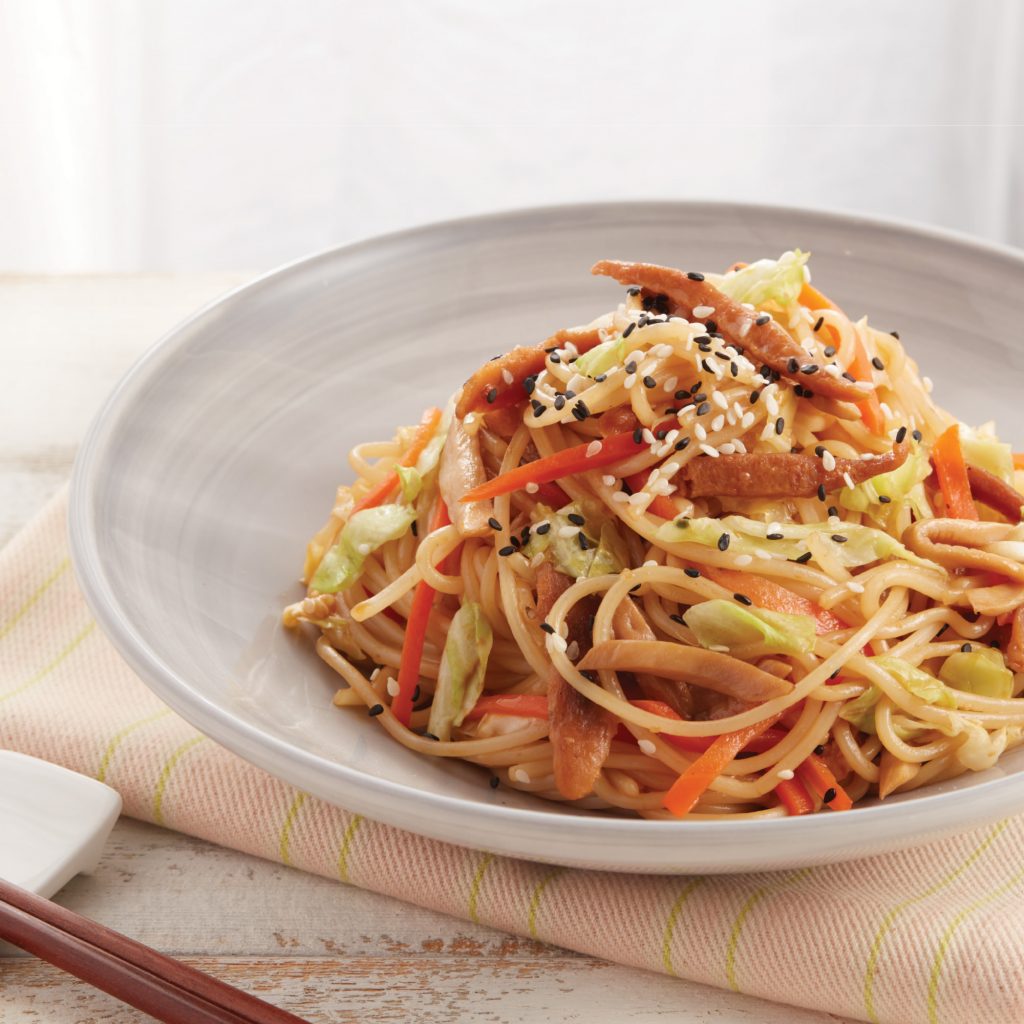 What are some of the challenges you have faced in developing Green Monday?
The biggest challenge was building awareness, followed by creating practical solutions that motivate and empower people to change. In the early days, plant-based or vegan and vegetarian foods were not attractive to most people.
The breakthrough came when we started to introduce tasty and nutritious products that not only catered to plant-based diets but also appealed to meat-eaters. That's when the general public began to cultivate their own understanding of the benefits of reducing meat consumption – not only for their own wellbeing but for the health of the planet.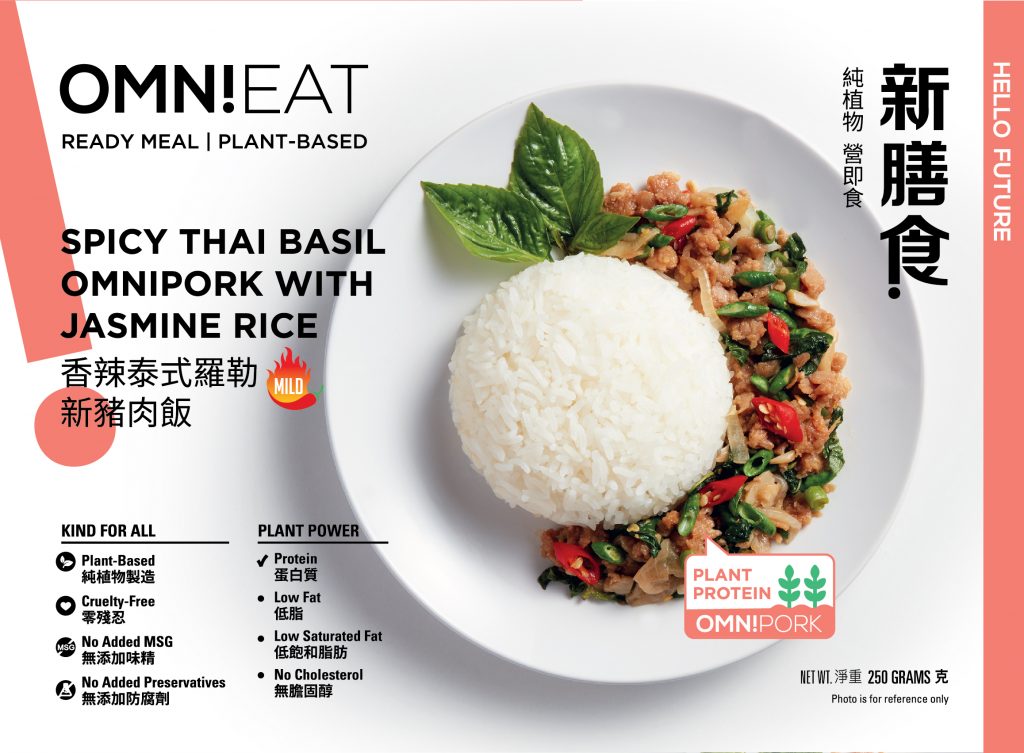 In Asia, tradition is very important and meat is seen as a status symbol. How do you think people can be encouraged to move to a more plant-based diet while also maintaining tradition?
I always like to say that food is cultural, emotional and social. While awareness plants the seed for change, ultimately when it comes to food, you still need to meet people where they are in terms of culture and habits. In Hong Kong, for example, cha chaan teng and yum cha are major parts of our culture. No one is going to just eat salad and tofu for the sake of the planet, so creative and innovative plant-based alternatives become crucial.
How do you think the plant-based landscape in Hong Kong compares to those in other nations?
Hong Kong's East-meet-West character inspires us to embrace a new global trend and behaviour. We are one of the early adopters of the plant-based lifestyle in Asia. As an international city, trends in Hong Kong create huge impact on neighbouring regions, such as China and Singapore.
Although we are headquartered in Hong Kong, Green Monday is dedicated to advocating a sustainable lifestyle and distributing plant-based products globally. We are now leading an important role in food evolution, so as to create more new experiences and raise awareness in Asia and around the world.
You have already mastered plant-based luncheon meat. Can you tell us what else you have in the pipeline?
Apart from OmniPork Luncheon, our portfolio of plant-based meat includes OmniPork, which resembles minced pork. OmniPork Strip, which launched along with OmniPork Luncheon, are all-purpose plant-based strips that can be incorporated into a wide range of popular Asian dishes. These three revolutionary plant-based meats are all Buddhist-friendly, cruelty-free and non-GMO, while free from cholesterols, MSGs, added hormones and antibiotics. They are perfect substitutes for traditional pork in almost every form.
Of course, our latest launch are the OmniEat series, which are delicious and convenient plant-based ready-to-eat meals and dim sums. They are now available at 7-Elevens across Hong Kong, allowing everyone to get a wholesome meal anytime and anywhere.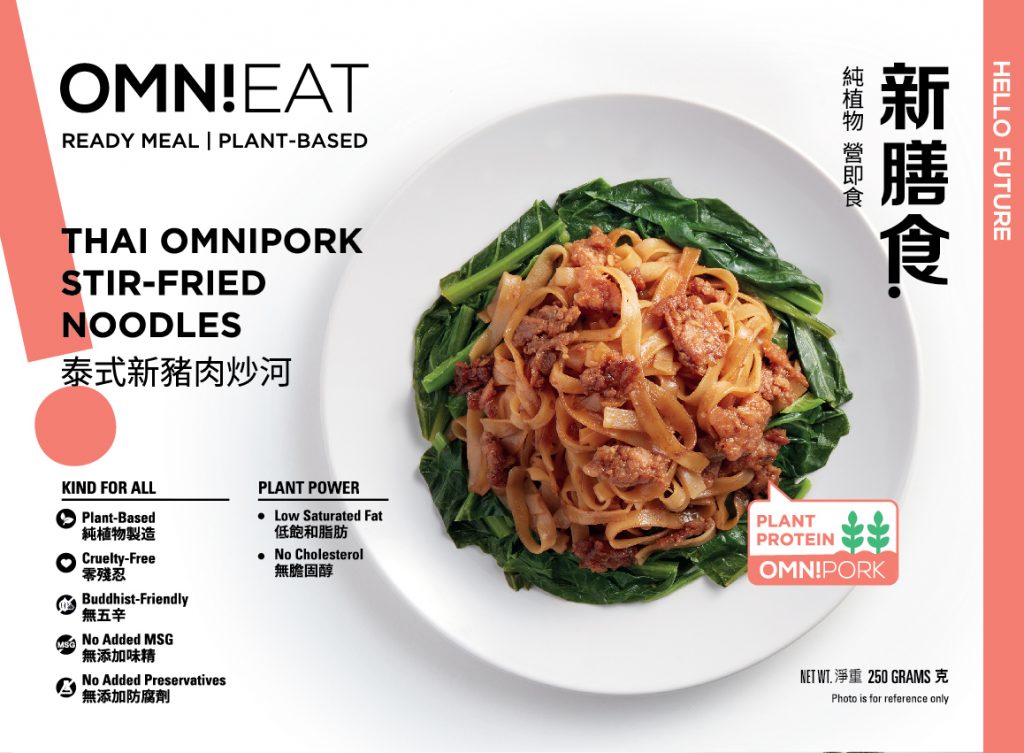 You have stated in previous interviews that mainland China will be a difficult task to tackle due to its high population and resistance to change. How do you think you can combat this if you expand into the mainland?
The plant-based market is relatively new and non-mainstream in China. Also, consumer awareness and supply chain are still in their early stages. The difficulty lies in the traditional eating habits and personal lifestyle that take time to change.
From the industrial perspective, how to meet their food taste and actual need is a challenge that shall overcome in the next few years. For instance, while western countries mostly look at chicken or beef as their main protein source, it is another picture in Asia. OmniFoods' product is one of our tactics to fill the gap that has long been overlooked. Thus OmniPork is designed specifically with Oriental culinary applications.
Bill Gates has recently urged all first world countries to give up beef altogether or move to its synthetic alternative, whereas Green Monday advocates for a more flexitarian approach. To what extent and how do popular ambassadors shape the future of the plant-based market?
Food choice and lifestyle are highly personal and cultural.  There is no one-size-fits-all strategy.  That's why Green Monday advocates a more flexible/flexitarian approach as the starting point. Once people feel good physically and mentally about the change, they will escalate the habit to be more holistic. 
Opinion leaders and celebrity ambassadors have always played a big role in shaping public perception.  It is no exception in the plant-based food revolution.  Their endorsement often can add credibility and popularity to the movement. 
How does OmniEat monitor its plastic usage and how do you intend to continue to reduce this in future?
The four new ready meals of OmniEat series launched in 7-11 are now evolved with new packaging. The food containers are made from bagasse pulp, a sustainable material derived from sugar cane. Certified by the Australasian Bioplastics Association and TÜV AUSTRIA, they are both biodegradable and home compostable. It will also be composted naturally in around a year.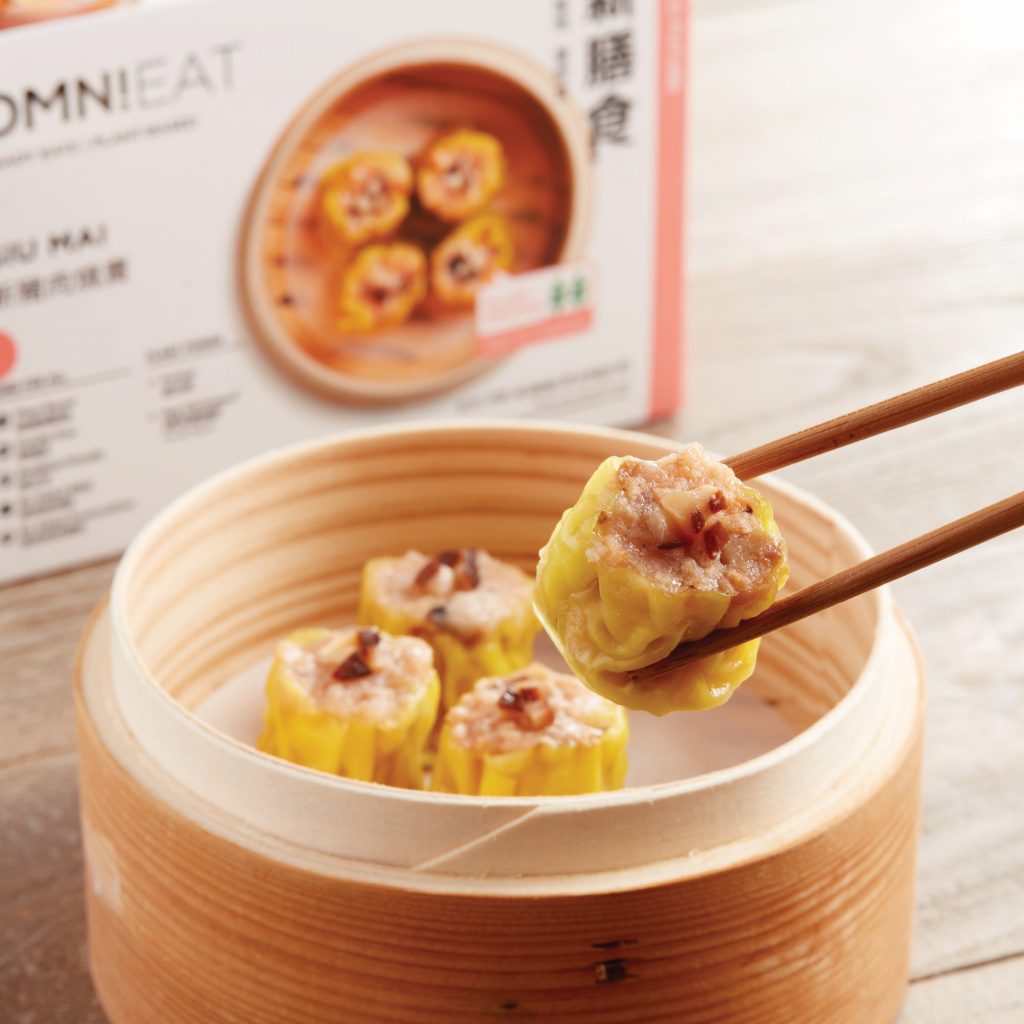 What are your personal favourites from the new snacks and ready-to-eat meals at 7-11?
I love siu mai just like every Hong Konger. It's the ultimate omnipresent food, whether at breakfast, yum cha, lunch, afternoon tea or even midnight snack. So, I can't hide my excitement when seeing plant-based OmniPork Siu Mai in 7-Eleven. 
The rice noodle with OmniPork Strip in teriyaki sauce is also very delicious and unique. As for snacks, it's so refreshing to see quinoa chips and kale chips in a convenience store. This really is a display of the shift in consumer choice.
---
The OmniPork Strip Spaghetti in Black Pepper Sauce, OmniPork Strip Rice Vermicelli with Sesame in Teriyaki Sauce, as well as the OmniEat Siu Mai and OmniEat Crystal Dumplings will also be available on the 7-Eleven x Deliveroo food delivery platform, so you can order online and eat well whenever, wherever you wish.
For more information visit greenmonday.org
See also: World Vegan Day: Hong Kong's green influencers share their top recipes