From dim sum to tapas: 5 breezy alfresco restaurants in Hong Kong
December 8, 2020
Unpredictable dine-in restrictions aside, one thing's for sure – we could all use a bit of fresh air at the moment. Luckily, Hongkongers are spoilt for choice when it comes to restaurants with alfresco terraces. We've listed our top picks for outdoor dining, whether you're in the mood for tapas in the sun or dim sum on a balmy night. 
Thai: Aaharn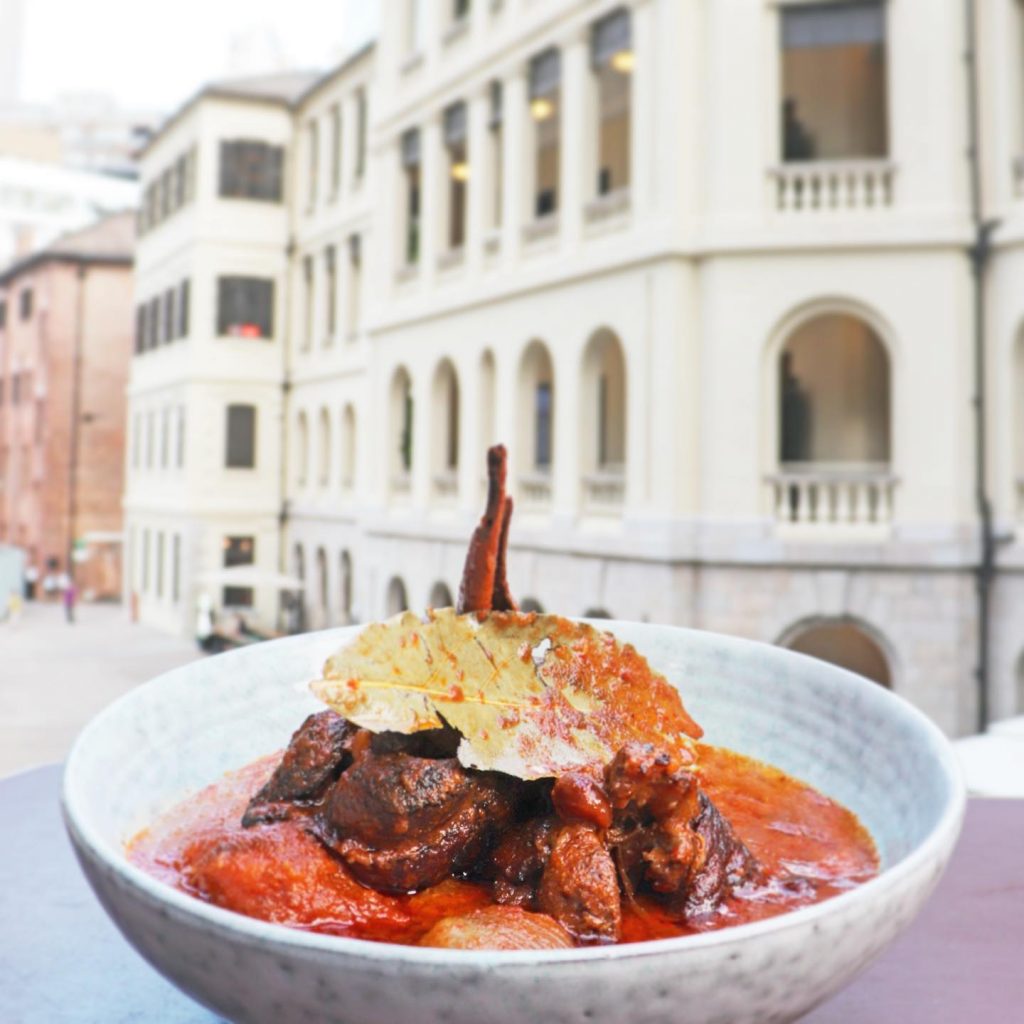 We kick off the list with one Michelin-starred restaurant Aaharn, and for good reason. Opened by the one and only David Thompson, founder of the world's first Thai restaurant to earn a Michelin star and author of three cookbooks on Thai food, Aaharn goes beyond the ordinary pad thai and papaya salad to deliver authentic yet unexpected flavours of the Land of Smiles. The interior, like the food here, is colourful and full of contrasts, though we'd argue the terrace seating overlooking the Tai Kwun parade ground is a more enjoyable way to dine at Aaharn. 
Aaharn, 1/F Armoury Building 02 Tai Kwun Centre, 10 Hollywood Road, Central, Hong Kong, +852 2703 9111, aaharn.hk
French: Louise 
The food at Louise is excellent—something you'd expect from chef Julien Royer who owns three Michelin-starred Singapore restaurant Odette. The interior, designed by acclaimed architect André Fu and his AFSO Studio, is just as impressive. The two-storey heritage building has an outdoor terrace on both floors—the ground floor outdoor seating is enclosed with a lush garden, while the one upstairs is an extension of the dining room with a breezy space complete with colonial-style furniture. 
Louise, 35 Aberdeen Street, Central, Hong Kong, +852 2866 0300, louise.hk
Spanish: La Rambla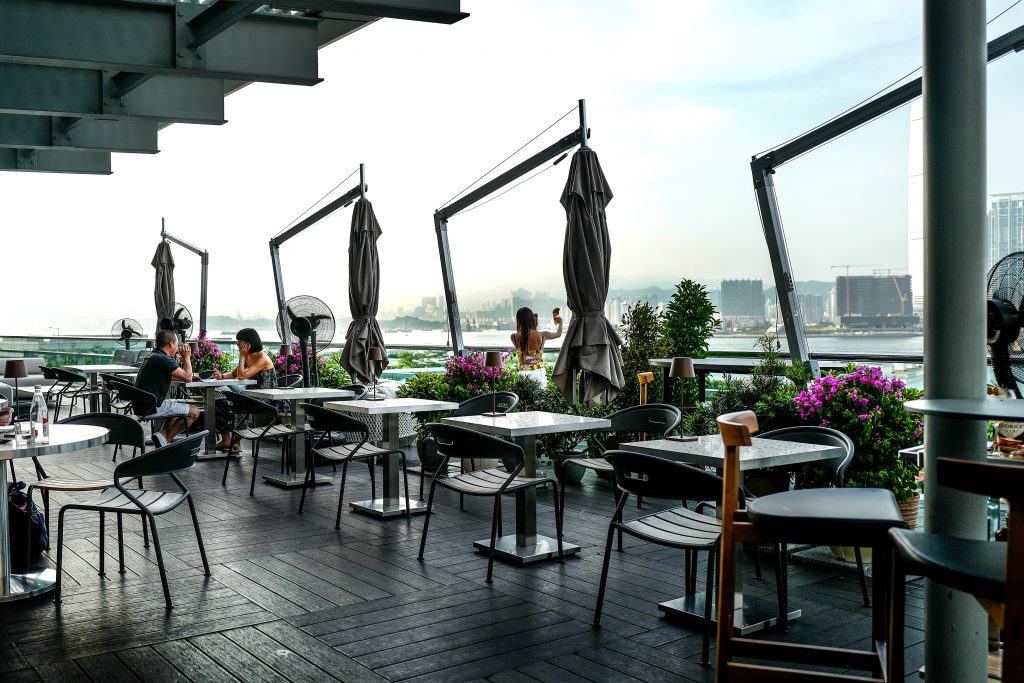 Inspired by its namesake boulevard in Barcelona, La Rambla may be located within ifc mall but it sure feels far away from the outside world thanks to its spacious, airy outdoor terrace space. Boasting panoramic views of Victoria Harbour coupled with comfortable lounge seating, the 5,000 square-foot restaurant is named for its traditional tapas, signature paellas, and seasonal seafood sourced daily. 
La Rambla, 3071 – 73 Level 3, ifc mall, Central, Hong Kong, +852 2661 1161, larambla.hk
Chinese: Duddell's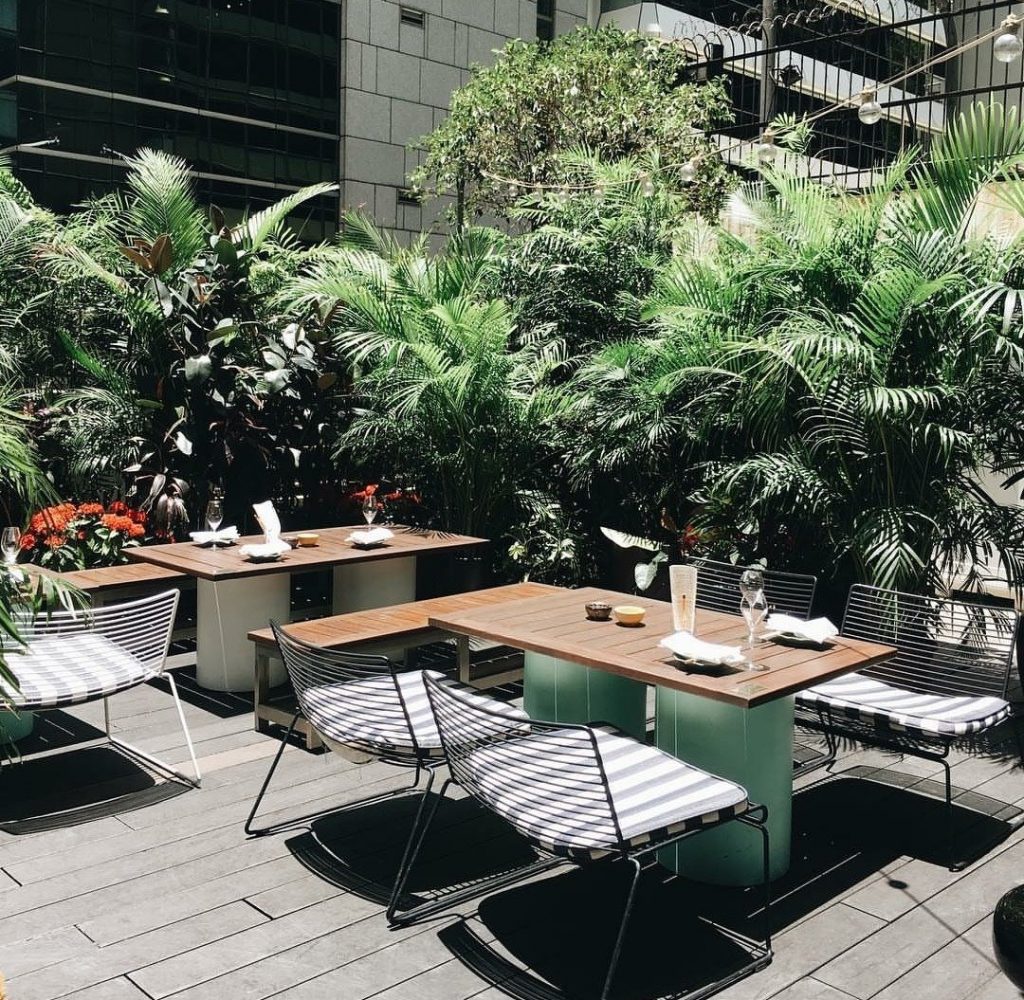 Stylishly designed like the home of a seasoned art collector, Duddell's may easily be mistaken as an art gallery, museum, or private social club. On its timber-decked terrace, all-day dim sum, casual snacks, dinner and all-you-can-eat weekend brunch as well as cocktails and other tipples from the Bar can be enjoyed amidst lush greenery. 
Duddell's, 3/F, 1 Duddell Street, Central, Hong Kong; +852 2525 9191; duddells.co
Indian: Rajasthan Rifles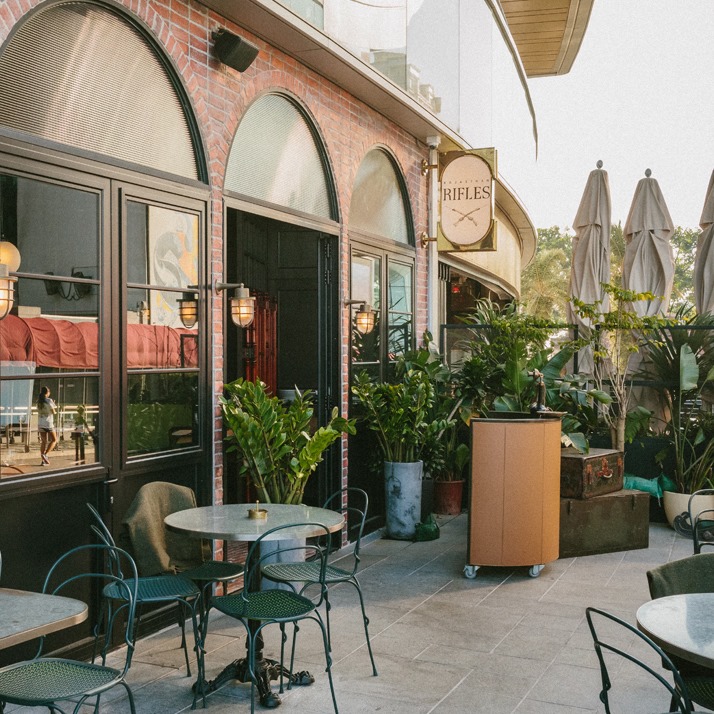 Going for a hike to the Peak? Reward yourself with a lunch break at Rajasthan Rifles, an Anglo-Indian restaurant where British and Indian cuisines come together. Dark wood fills the dining space to give the feeling of a mess hall, matching the casual fine dining menu with a nostalgic vibe. The outdoor seating overlooking Victoria Harbour is usually crowded on weekends, but early risers have a better chance to grab a table for the scrumptious Sunday breakfast served only from 8am to 11am.
Rajasthan Rifles, G/F, The Peak Galleria, Hong Kong, +852 2388 8874‬, rajasthanrifles.com