Located in the Woo Cheong Pawn Shop in Wan Chai, CRUST Italian has taken over the former spot of La Piola with an all-day pasticceria (pastry and coffee shop), restaurant and Italian street food takeaway counter.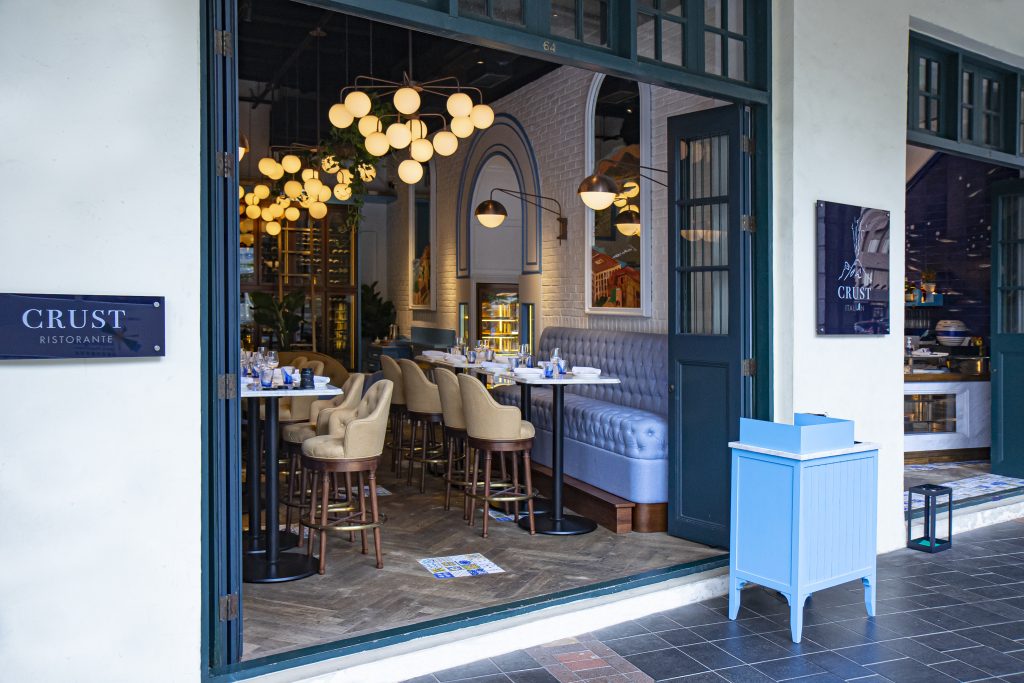 The new restaurant champions the Southern Italy tradition of an all-day dining neighbourhood 'spot' and is decked out in shades of gold, baby blue and teal, reminiscent of the Amalfi coast.
CRUST Italian is sure to become a hit with the Wan Chai crowds, who will no doubt come by for everything from authentic barista-made Italian coffee – drunk standing up, the Italian way – to lunch, afternoon tea, happy hour and dinner. Check out some of the must-try menu offerings below: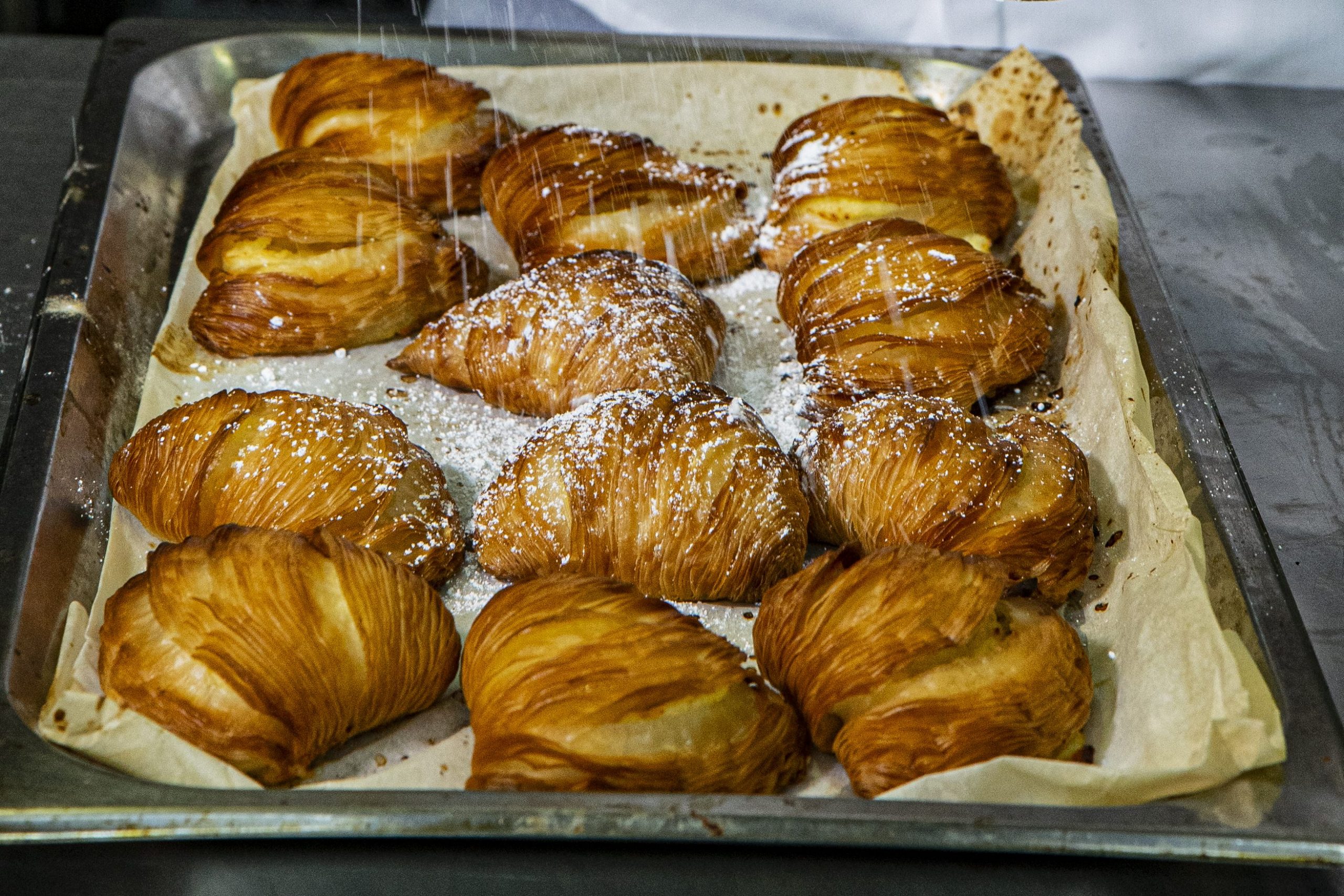 For carb lovers, don't miss the Sfoligatelle, a layered puff pastry filled with lemon-scented cream or custard, and Pastiera, tarts made with ricotta, orange blossom water, spices and sugar. From the takeaway counter 'CRUST Scuscia', which means street food in Italian Neapolitan dialect, you'll find Italian delights such as pizza fritta, fried pizza dough, frittatine di pasta topped with bechamel sauce, ham and peas before being battered, breaded and fried, (do we see a theme here?) and the scarpetta (Italian for 'shoe'), which is pizza dough filled with ragu sauce.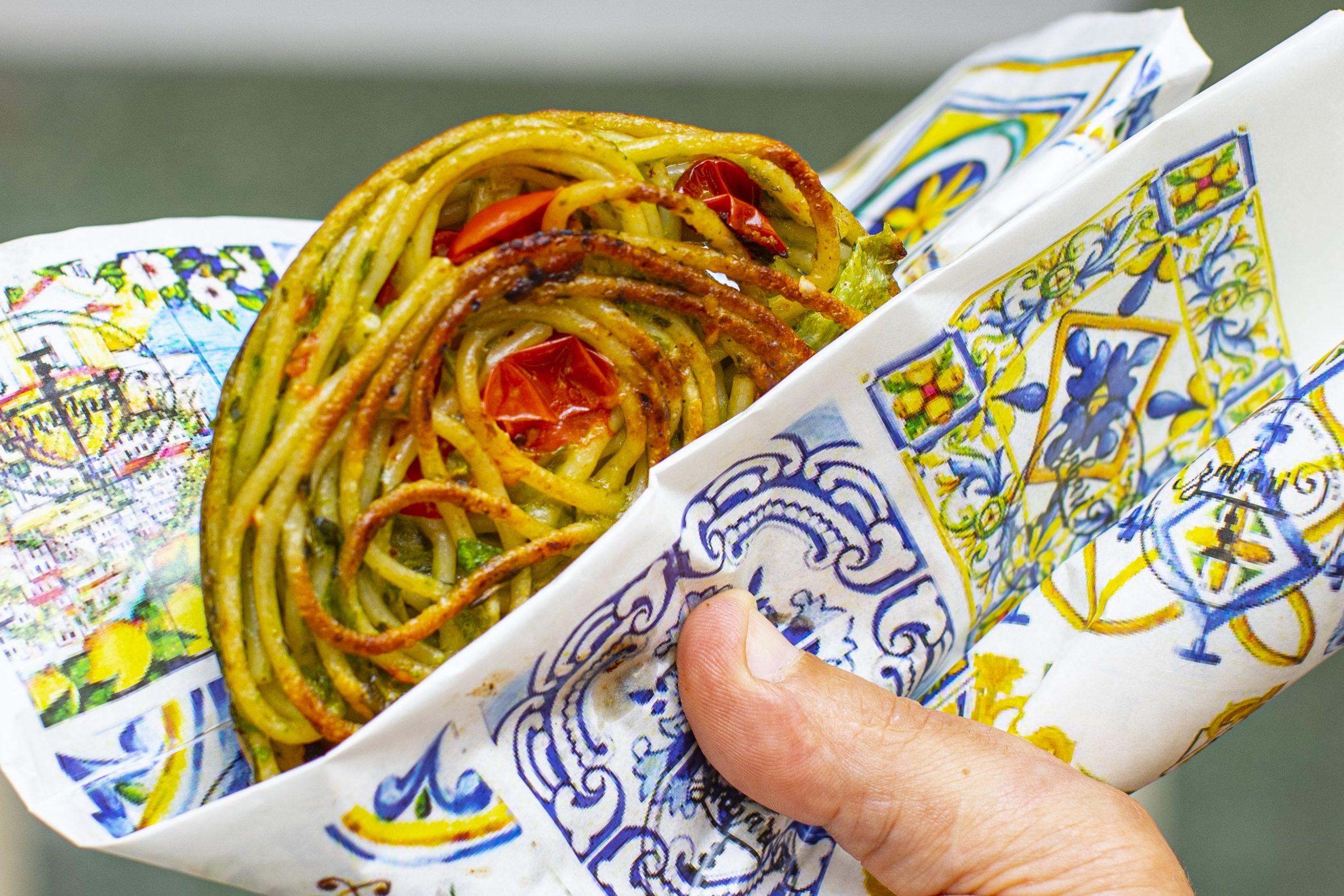 At dusk, CRUST Italian will be serving the after-work crowds with aperitivo – drinks accompanied with snacks on small plates. Other highlights from the menu include the scialatielli pasta, a 14-hour ragu made with pork, beef and veal and the baba rum, the Neapolitan classic dessert featuring an alcohol-soaked sponge cake.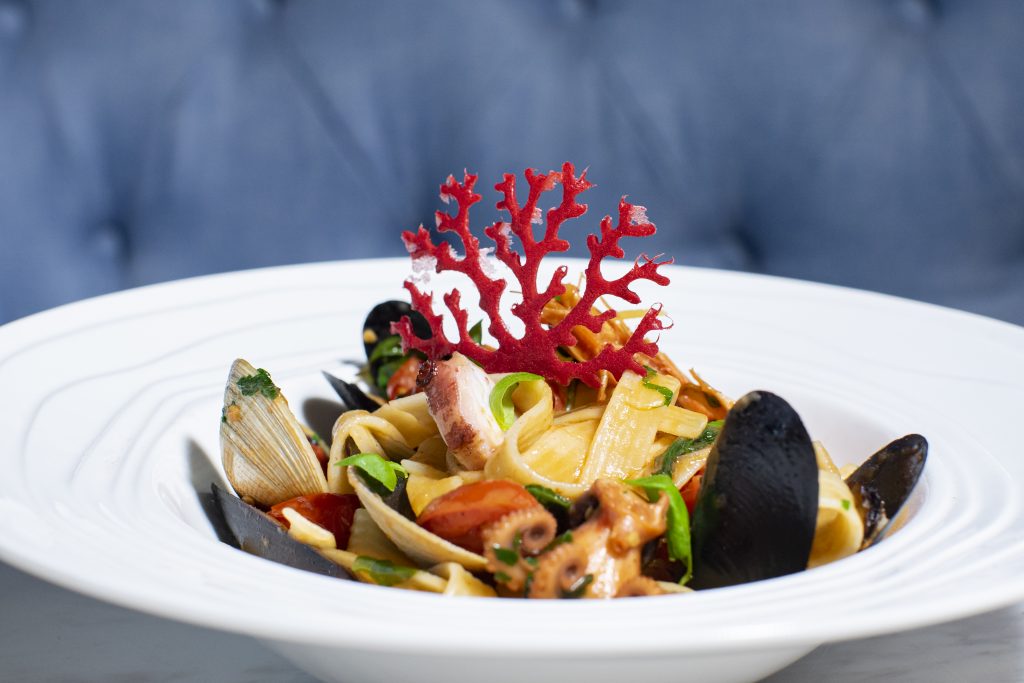 "CRUST Italian represents the soul of the city of Naples," says Sergio Landi, executive chef of CRUST Italian. "We wanted to bring our heritage of street food, cafe culture, incredible ingredients and history of iconic dishes to Hong Kong. At a time when travel has been almost impossible, we're looking forward to diners travelling to Naples via the elegant surrounds of the legendary Pawn building – and coming back time and again."
CRUST Italian, 60A-66 Johnston Road, Wan Chai, Hong Kong, open from 8am to 10:30pm daily