Cool down with Hong Kong's best ice cream shops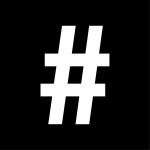 By: Ilana Jacobs
July 16, 2021
Summer is in full swing and with #WorldIceCreamDay taking place this Sunday, 18 July, what more reason do you need to grab a cone? After sweating through a work week, everyone deserves an icy treat to fend off the high temperatures. Here is #legend's list of Hong Kong's best ice cream shops to grab a scoop (or two). 
Emack & Bolio's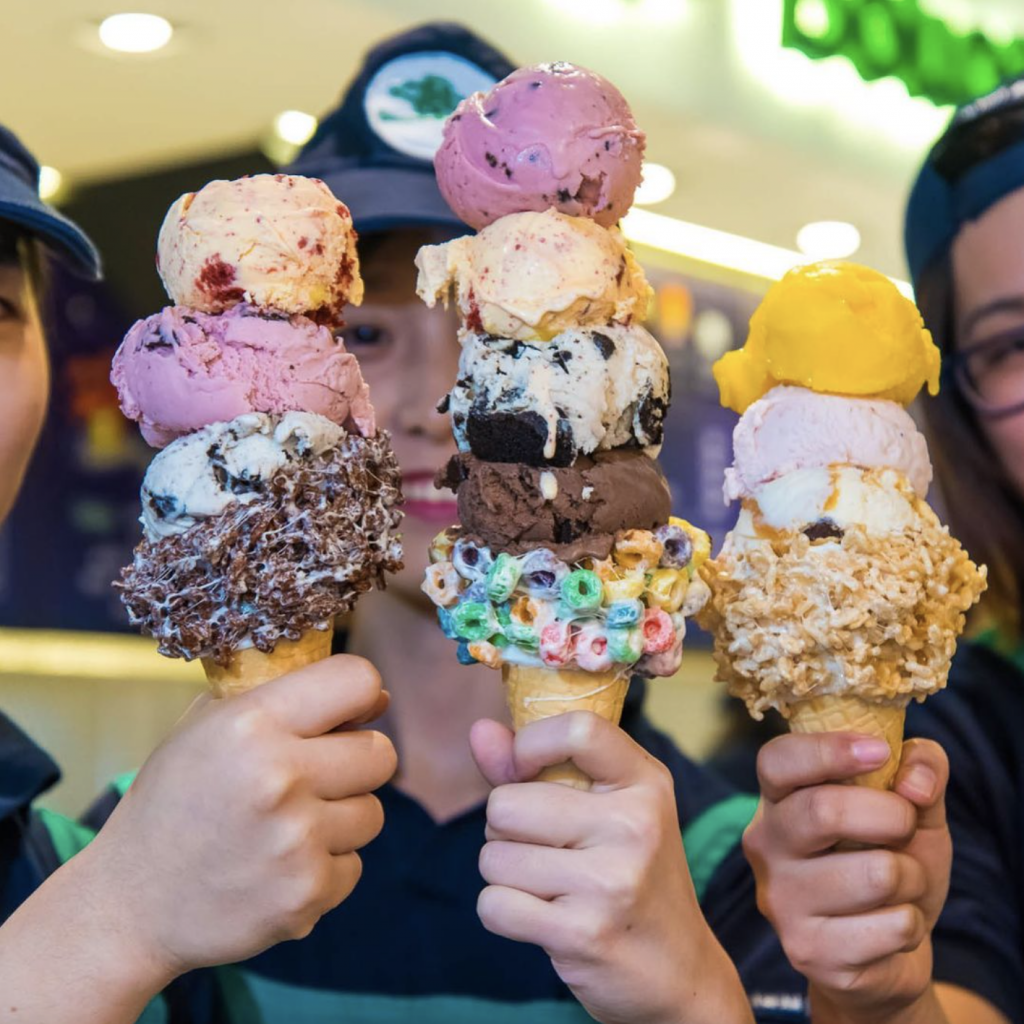 A shop so iconic that every Hong Kong resident is practically required to go to at least once, Emack & Bolio's serves classic ice cream flavours prepared to perfection. Styled after a vintage American diner, E&B's puts their own unique twist on the traditional ice cream in a cone. With  huge scoops of more than 25 flavours from strawberry to space cake and a heavy helping of unique toppings, E&B's will become your favourite on-stop-ice-cream-shop for the whole season.
What to try: Stoney's Dream in a Coco Pops Marsh "Mellow" Cone (HK$73)
Emack & Bolio's, 26 Cochrane St, Central, Hong Kong, +852 2505 6626
Baekmidang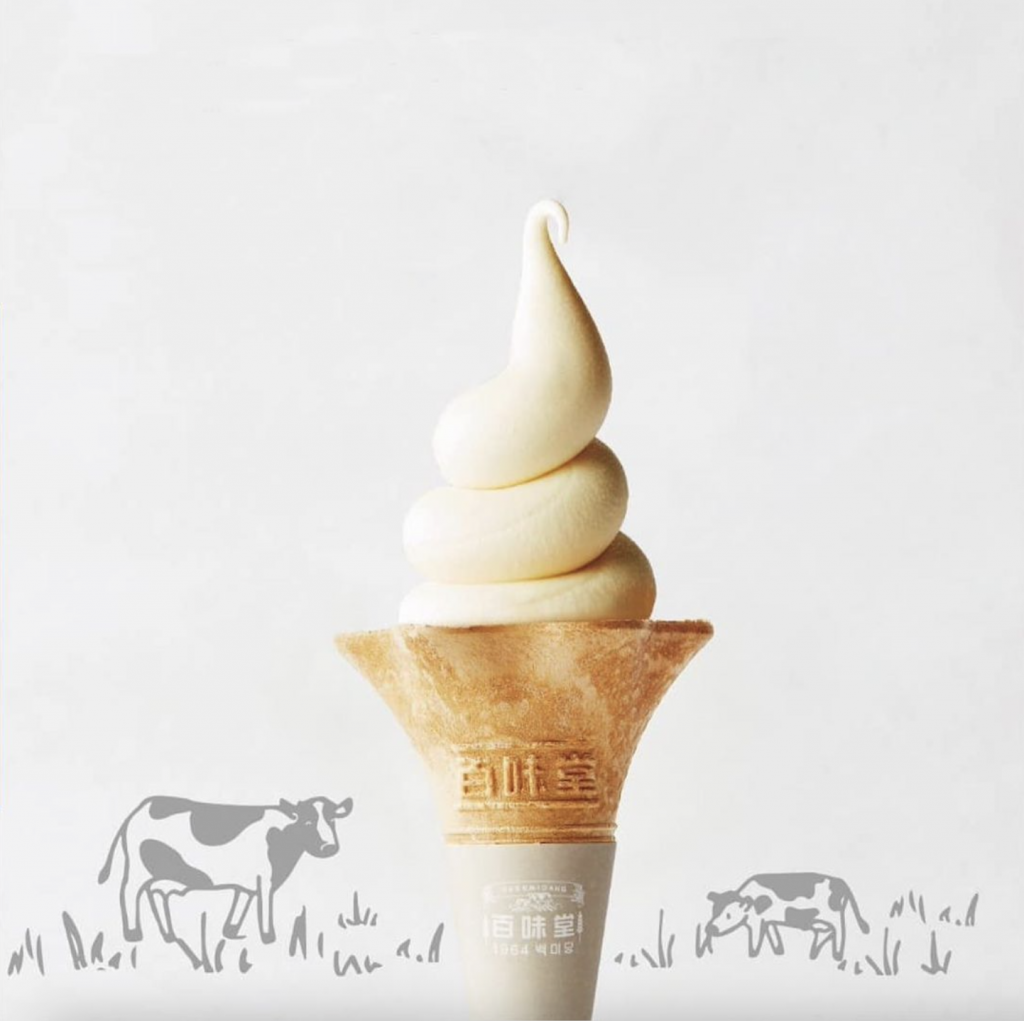 If you think soft serve is boring, you haven't had Baekmidang sculpturally flawless ice cream. The korean dessert coffee shop creates concoctions of organic soft milk ice cream that look more like a cartoon drawing of ice cream than an actual real dessert. But don't let your eyes fool you, the soft serve is definitely edible and definitely delicious. You can also mix it up with some espresso in a coffee float with soft serve swirling on top.
What to try: Handmade Tiramisu Ice Cream (HK$68)
Baekmidang, B123, K11 Art Mall, 18 Hanoi Rd, Tsim Sha Tsui, Hong Kong, +852 5206 8514
Via Tokyo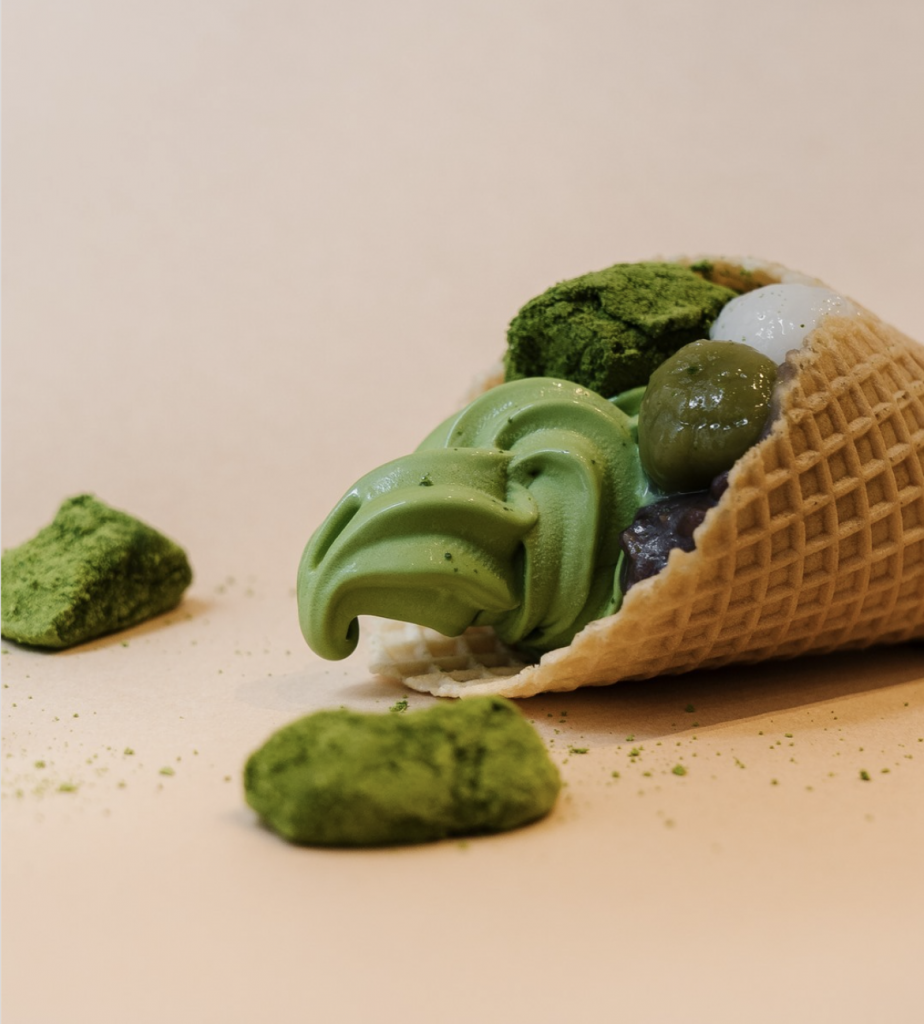 If you like matcha then you are going to love Via. The Japanese dessert cafe is the leading match dessert hotspot, no competition, with matcha lattes, matcha cakes, matcha mochi, and, of course, matcha soft serve. All the cookies and ice cream on your instagram feed are sure to turn your followers green, if you haven't already from the snacks. But don't worry, there's also Houjicha and Black Sesame soft creams if matcha isn't your thing, and you definitely won't be missing out on any photo opts.
What to try: White Jade Red Bean Matcha Ice Cream (HK$45)
Via Tokyo, 1A-1B, G/F, Leishun Court, 106-126 Leighton Road, Causeway Bay, Hong Kong, +852 2895 1116
Owl Choux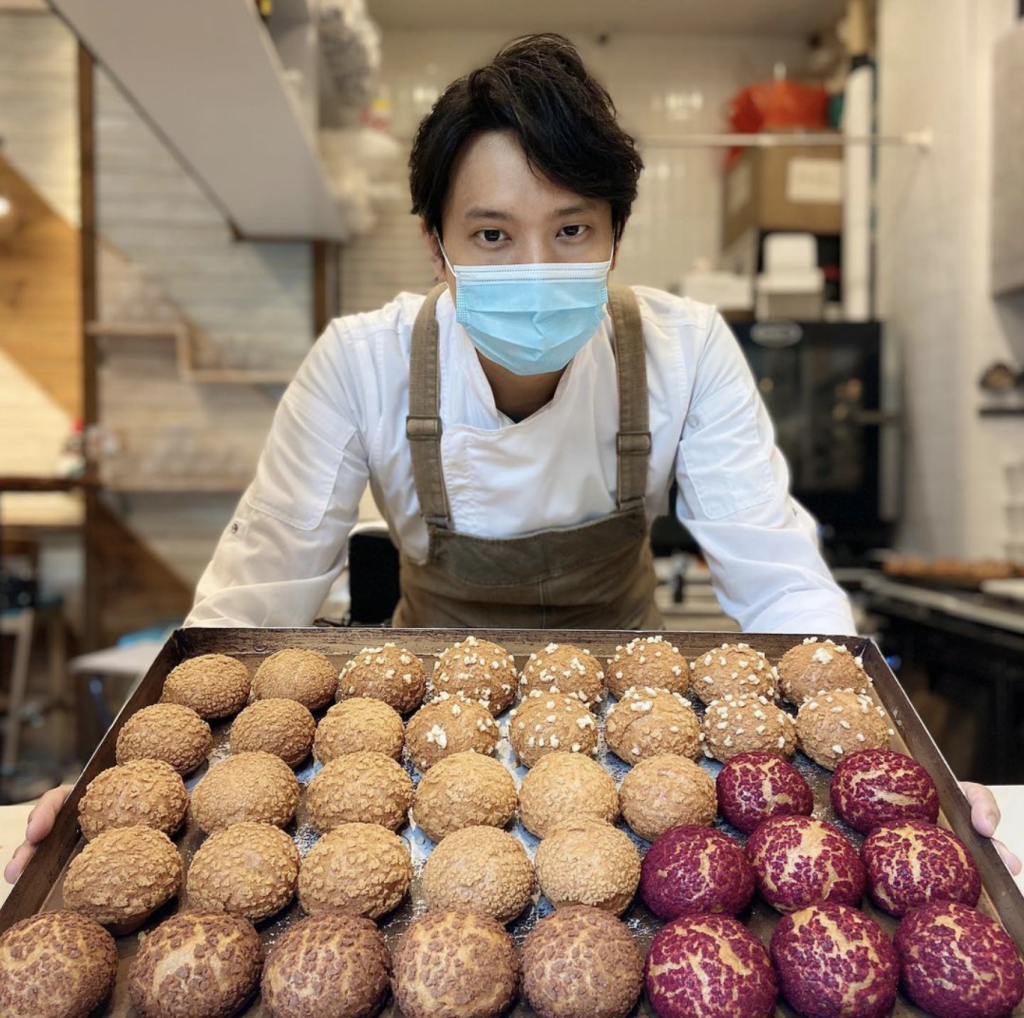 Ever had a choux ice cream sandwich? Don't worry, they can fix that. Famous for a plethora of choux pastry constructions, Owl Choux makes sure the summer heat doesn't exclude their tasty puffs, trading eclairs with stuffed gelato sandwiches. The snacks are even stacked with matching flavours of choux and gelato, for amazing color combos.
What to try: Red Velvet Ice Cream Puff (HK$60)
Owl Choux, 32 Mody Rd, Tsim Sha Tsui, Kowloon, Hong Kong, +852 6199 5176
Elephant Grounds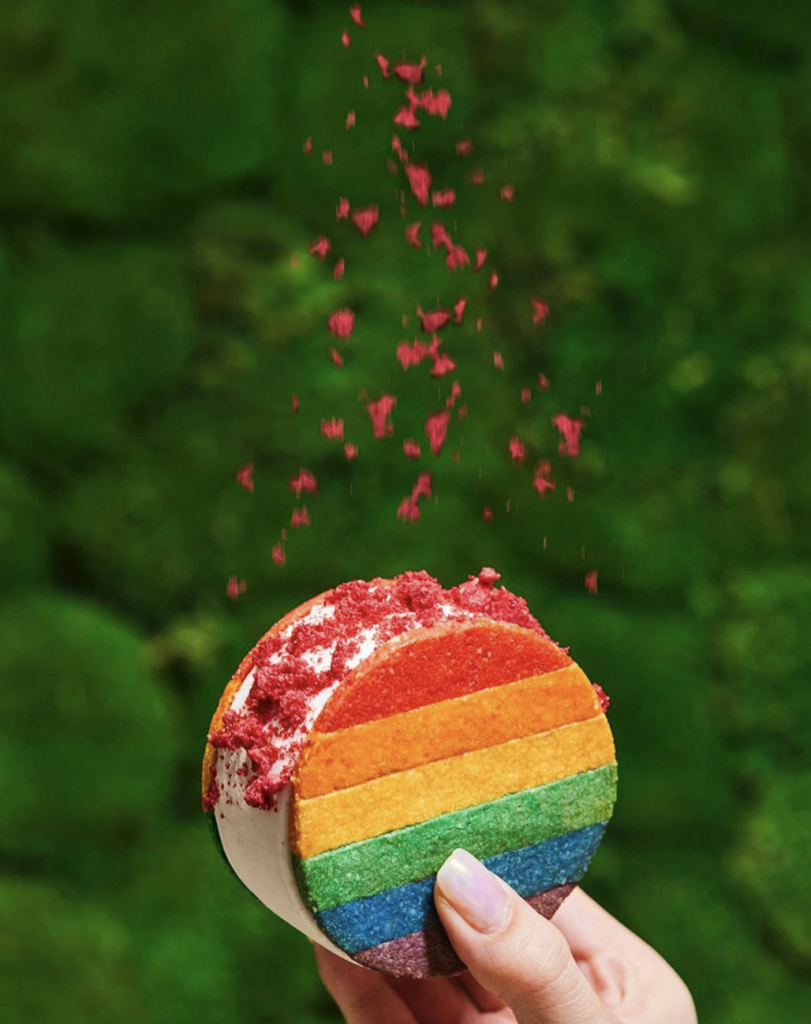 Another iconic shop, Elephant Grounds makes the most stunning ice cream sandwiches in Hong Kong. First founded right here in the city as small coffee counter with some ice cream sandwiches to add a little draw, Elephant Grounds has now become a phenomenon across Asia, with shops set up in Beijing, Chengdu, Guangzhou, and Manila. But that doesn't mean they've given up on their roots. With five locations across Hong Kong, you can pick artistically decorated ice cream from anywhere in the city.
What to try: The Peanut Gallery Ice Cream Sandwich (HK$68)
Elephant Grounds, G/F, Hollywood Centre, 233 Hollywood Rd, Sheung Wan, Hong Kong, +852 3580 0554
Holly Brown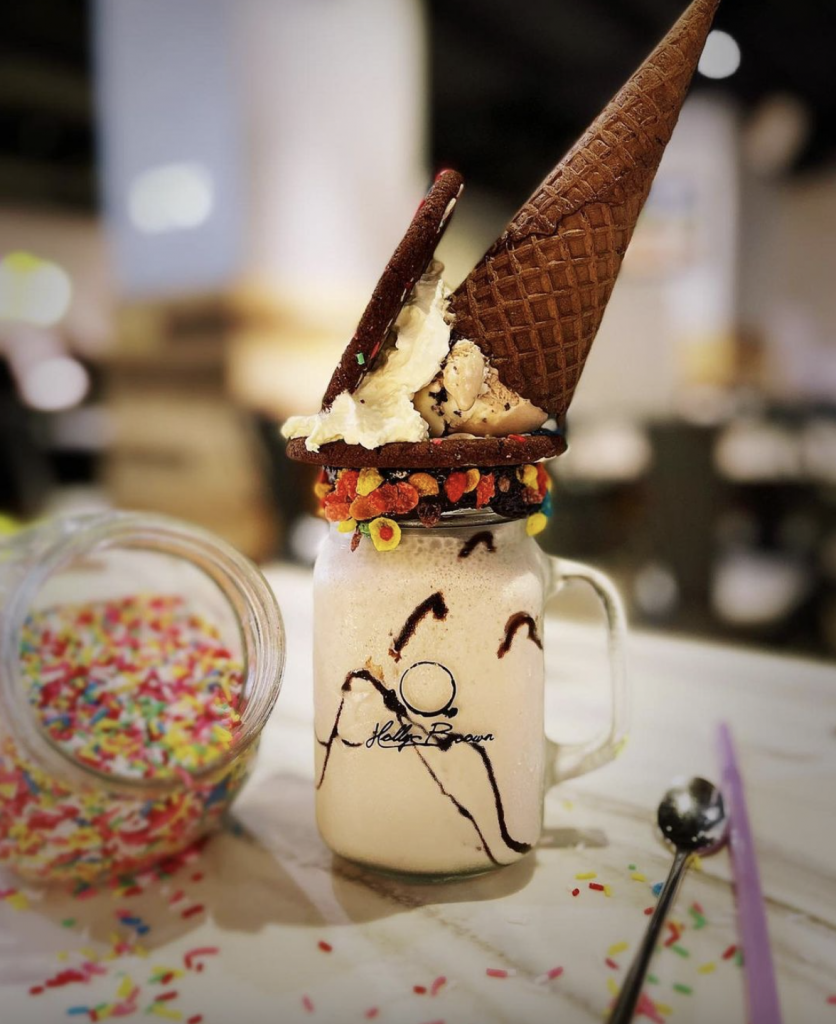 For a delicious danish waffle cone and a complementary show, Holly Brown is the way to go. Watch as well-trained barista spin colorful scoops of ice cream into whatever colorful creation you require. Their special hand-tossing technique makes you feel like you're watching a chef at a teppanyaki grill, just without the fire. To top off your free-hand food, get some Danish toast made fresh for a little extra indulgence.  
What to try: Signature Blue Vanilla Gelato (HK$68)
Holly Brown, 22 Stanley St, Central, Hong Kong, +852 2869 9008
Barista by Givres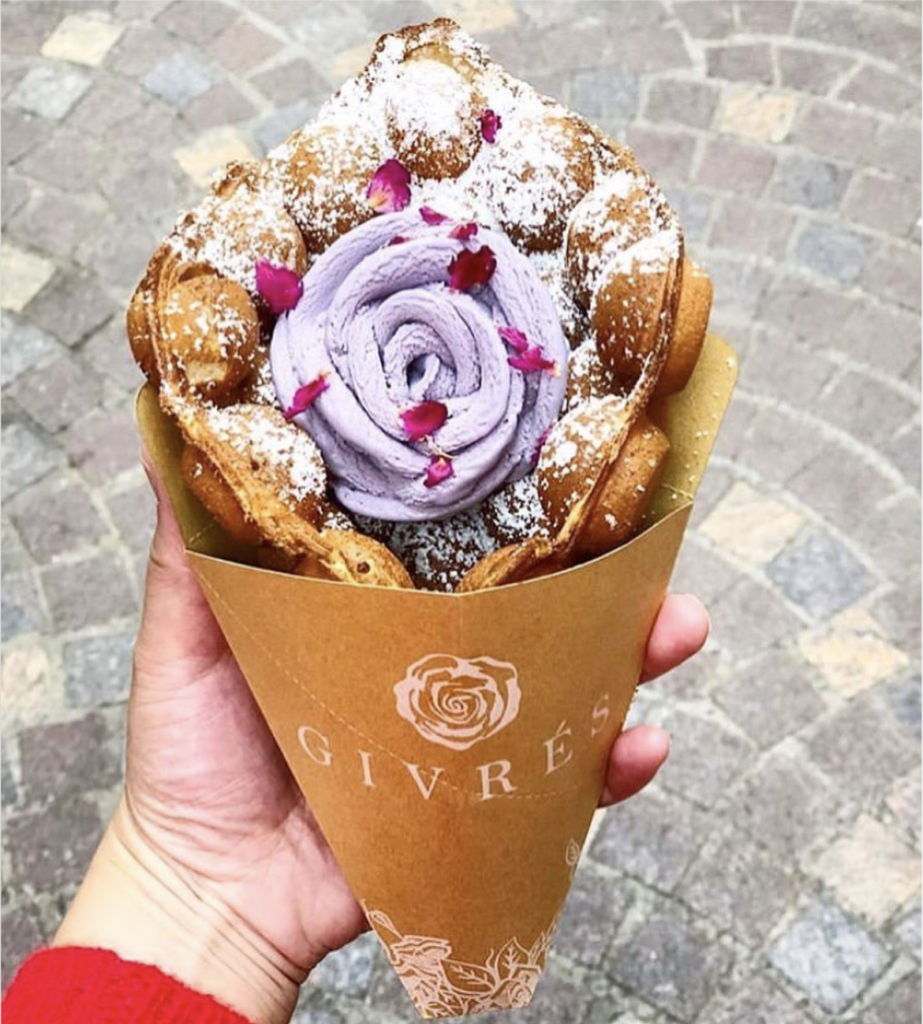 Why would you eat regular old ice cream, when you could eat flowers instead? That's what Braista by Givres asks with their extraordinary ice cream creations in the shape of roses. It's not just the ice cream though, a quick glance at almost any menu item and you'll find a delicately designed edible rose somewhere on your plate. Though of course, the best rose is their handcrafted gelato inside a homemade bubble waffle cone.
What to get: The Waffle & Rose (HK$75)
Barista by Givres, 7 Staunton St, Central, Hong Kong, +852 9659 0816
Venchi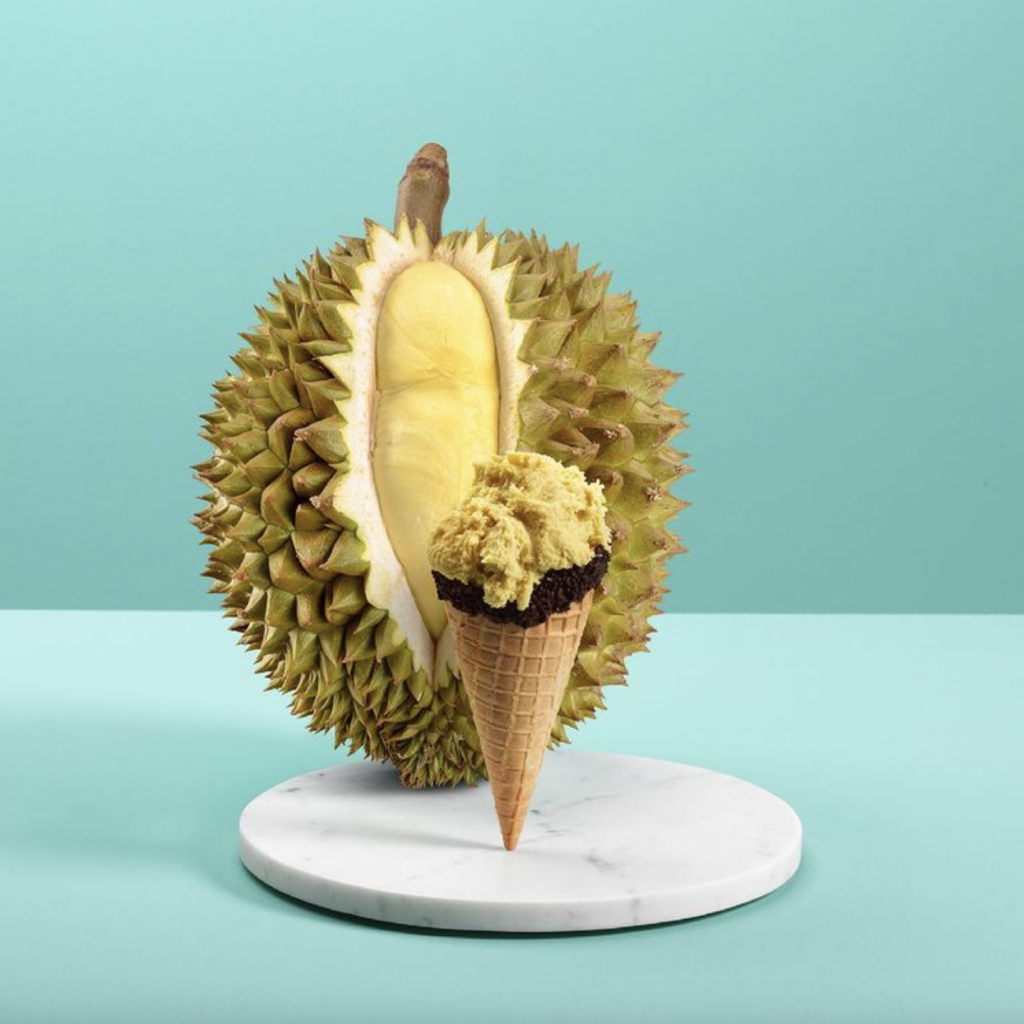 If you're looking for something a bit more adventurous, why not try tactically the king of fruit. Venchi has become famous for their unique, wild flavours, and especially their durian gelato made with the iconic Thai delicacy. The chocolatier and gelato shop works to meld different combinations of fresh ingredients to make the ultimate cool creams. Stick some pralines and some dark chocolate in your bag for later, but you'll definitely not want to wait to eat their gelato an extra minute more than necessary.
What to try: Signature Durian gelato (HK$40)
Venchi, The Pottinger G/F Shop, phone 28680336, 21 Stanley Street, Central, Hong Kong, +852 2868 0336
DAMA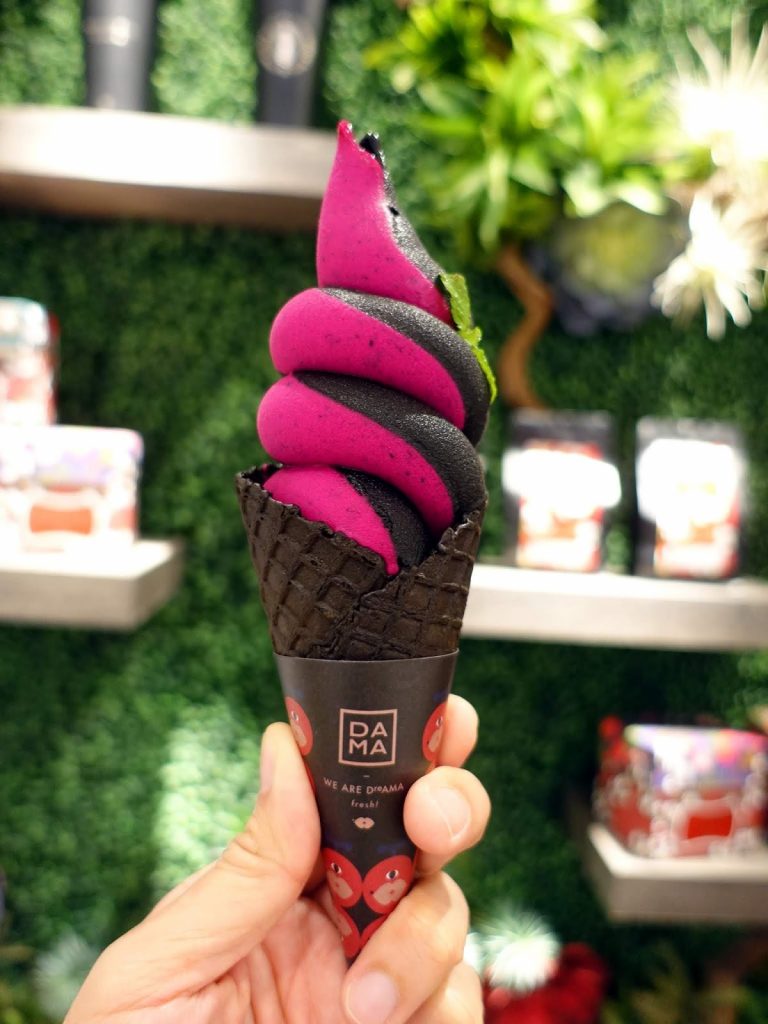 Ice cream is normally a soft brown, a pale pink, or a pastel green. Not at Dama. The juice bar and smoothie shop takes inspiration from their colorful drinks to create vibrant, striking ice cream art. A favorite among vegans, DAMA offers a wide range of dairy free sweets with an emphasis on healthy ingredients. So, buckle up for some crazy colors in matte black waffle cones, this one is definitely ready for a photo op.
What to try: Red Dragon Fruit Ice Cream (HK$42)
Dama, Unit #411, 18 Salisbury Rd, Tsim Sha Tsui, Hong Kong, +852 9527 2033
Happy Cow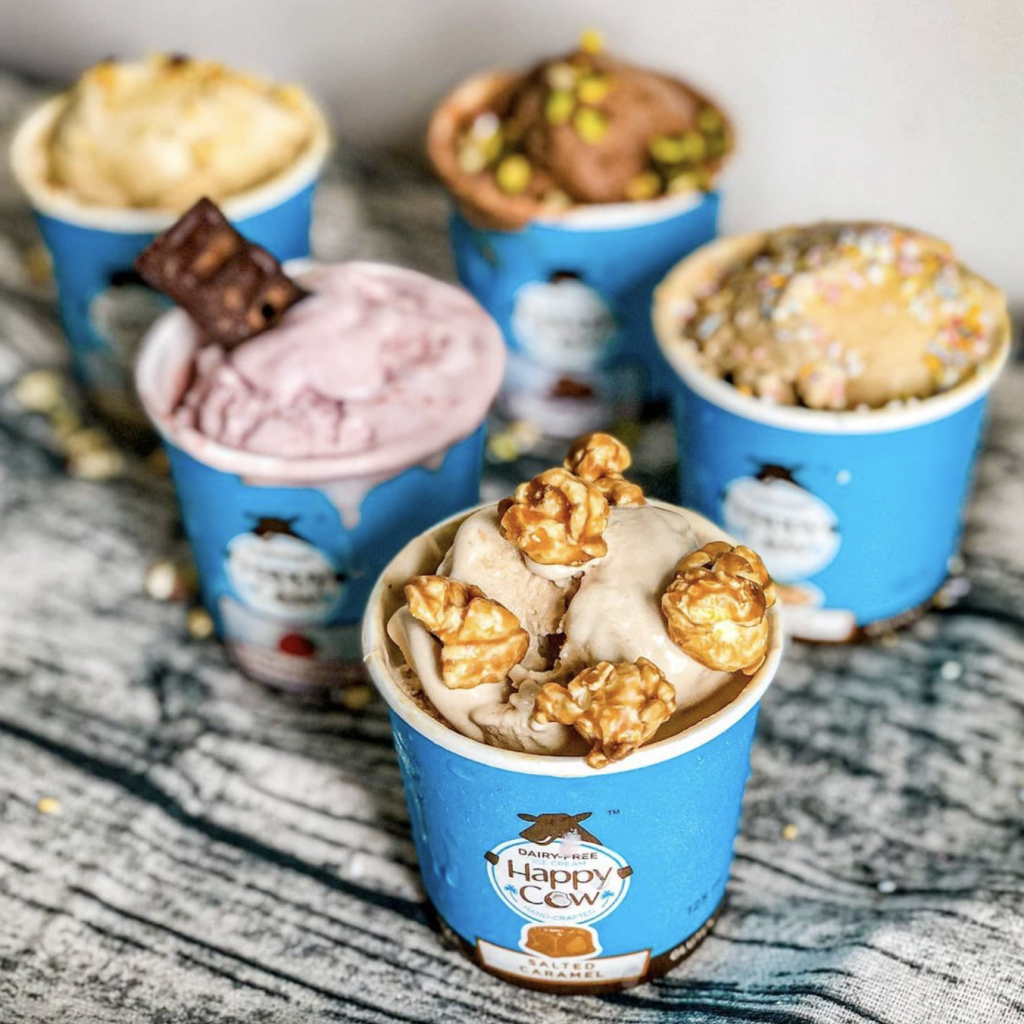 Going for another heart healthy option, Happy Cow makes vegan and health conscious ice cream that is still undeniably delicious. With 15 flavours, anyone trying to get a cheat snack while keeping calories in mind doesn't have to feel limited to whatever they are given. From Pineapple Coconut to Yin Yang Sesame, Happy Cow's delicious bowls of ice cream will cool you down and keep you ready for your morning run.
What to try: Salted Caramel Swirl in a waffle cone (HK$41)
Happy Cow, 2/F (Inside TASTE), Tuen Mun Town Plaza, Phase 2, New Territories, 1 Tuen Shing St, Tuen Mun, Hong Kong, +852 2252 7773
See also: 10 best Hong Kong swimming pools to visit this summer