Chef chats: Gu Jin Kwang of Soil to Soul
December 24, 2020
Gu Jin Kwang (aka. Chef Gu) is a Korean chef who climbed the culinary ladder from humble busboy in a London-based Japanese restaurant to Michelin-trained French chef. He has now gone back to his roots at Soil to Soul, a vegetarian restaurant at K11 Musea that serves temple-inspired contemporary Korean food. We caught up with Chef Gu to find out what makes him tick, his experience as a pro boxer and what's in his first festive menu.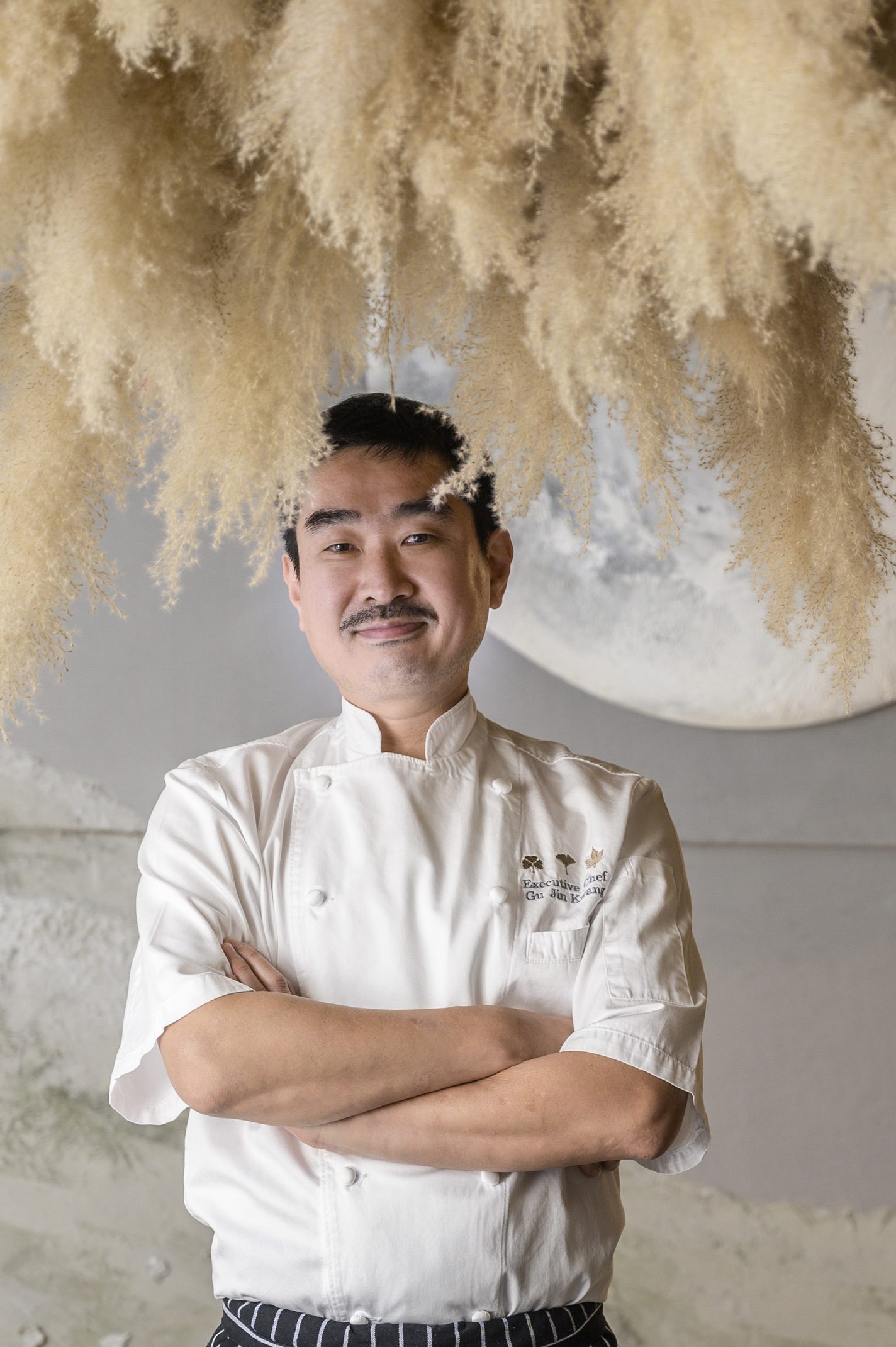 When you first moved from Korea to London, you balanced learning English and multiple jobs. What inspired you to pursue the culinary world?
My main focus in London was English school. I started working in a Japanese restaurant just to earn money, as it seemed more familiar there as an Asian. One day, I heard that a French restaurant needed people urgently, so I volunteered for a few days' work. I was quite surprised by how different French cuisine was, both in terms of ingredients (foie gras, truffles, escargot, etc.) and the concepts. I became interested and started working at the restaurant longer and for free so that I could learn more. I found new ingredients, new flavours, new tastes, so it was very interesting to me. 
What inspired you to move from French cuisine to Korean temple food?
French cuisine uses seasonal vegetables with techniques like sous vide, where the vegetables keep their flavour and colours but it takes a very long time through slow cooking. With Asian favours, you sometimes have to wait as well, but it's for things like soy sauce, chilli sauce and fermented chilli bean paste. These cannot be made in a short time, as they need at least a year or two to have the best flavour. However, when they are ready there are large quantities so I don't mind waiting. I wanted to take what I learned in French restaurants and translate it to food that feels more homey to me.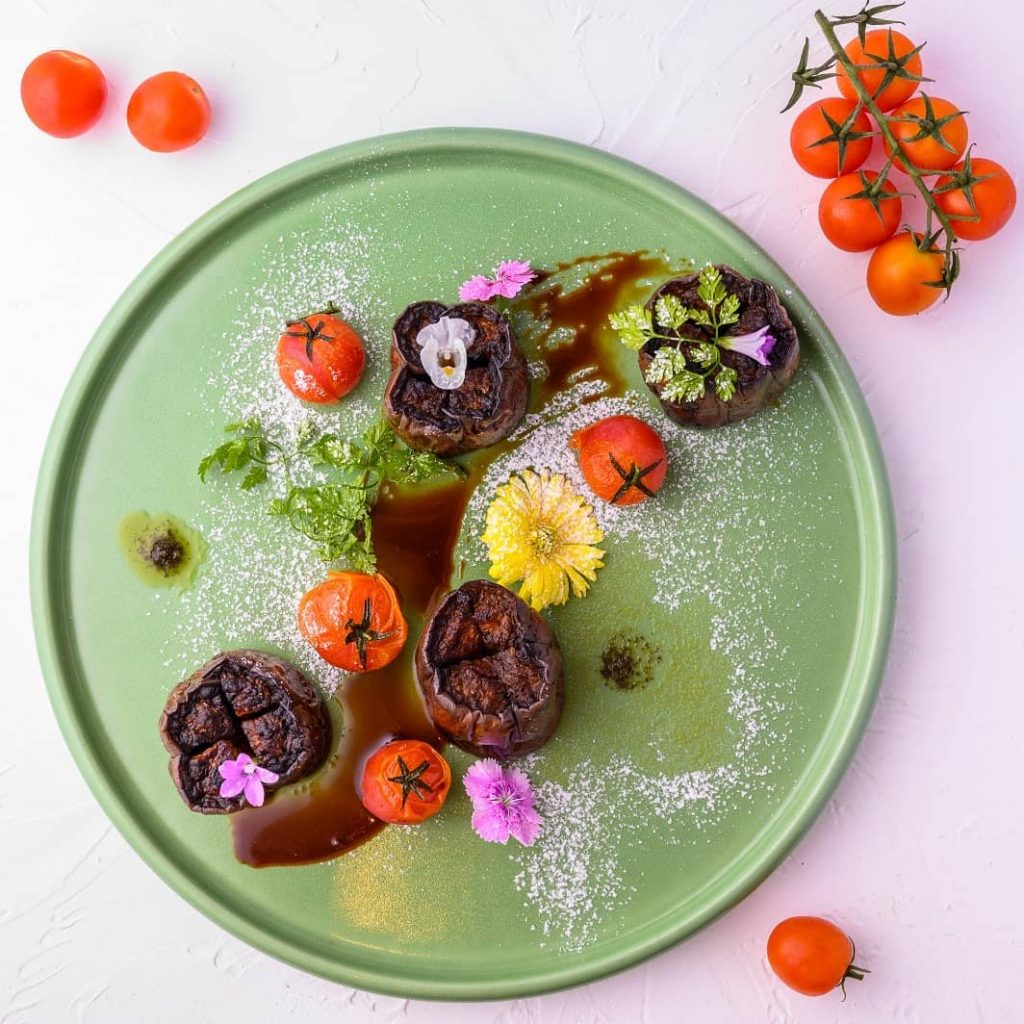 What excites you about cooking with vegetables?
I'll give you an example – take a zucchini. The skin is very green and the taste is very strong, but inside the meat is very soft and a delicate flavour. You can use them together to make different flavours, but I think all vegetables should be used in their entirety. Korean vegetables and local vegetables are quite different. I like to use local ingredients to maintain consistency but use Korean vegetables as accents. When people eat meals, they always accompany their meat or fish with a side of vegetables but I think the vegetables should be the star.
You are a pro boxer, have you noticed a change in your fitness levels since eating less meat?
Yes, especially because chefs don't eat regularly. We work long hours, strange hours and so we don't always get the chance to eat normal meals. We finish late and then we eat bits and pieces, have a drink. So when you eat more healthily you definitely notice a big difference. Boxing was a way for me to release stress and do something positive for my body.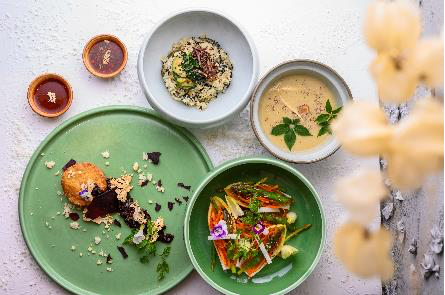 How did you decide what ingredients to feature in your first ever festive menu?
I did a lot of tasting! I wanted to find something that was seasonal, interesting and fresh (for instance, mushrooms). There are so many mushrooms, each with different flavours and textures, so I knew I wanted to experiment with those.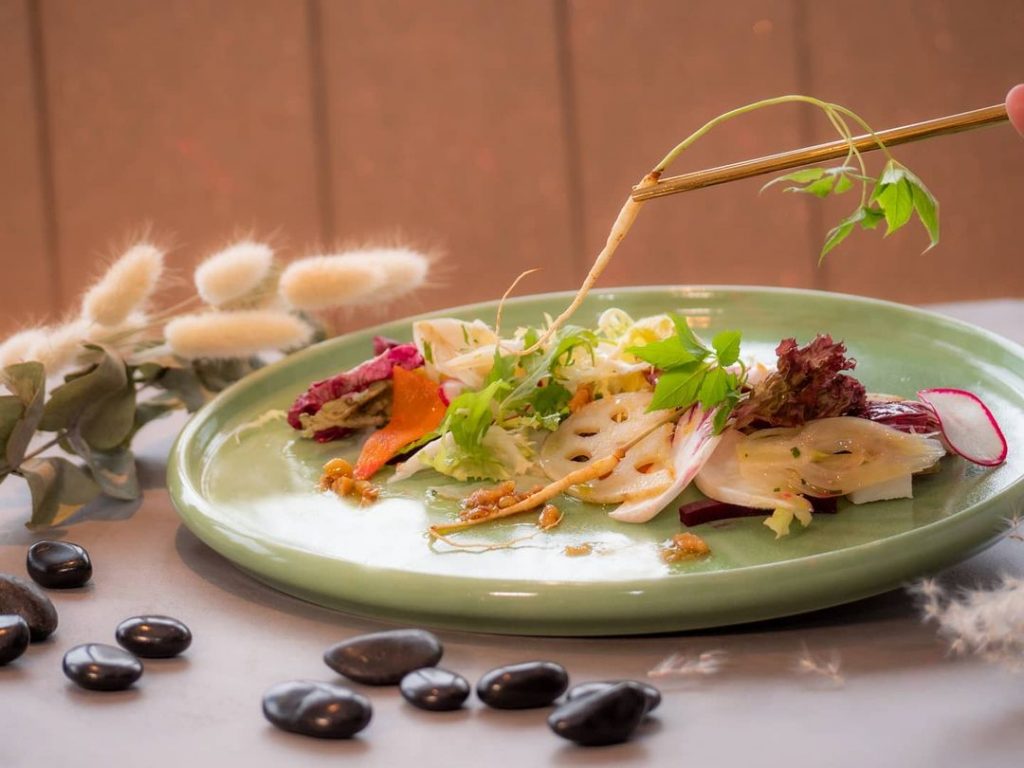 If you were a food, what would you be and why?
Lotus! I like it because you can eat all of it: lotus root, lotus leaf, lotus flower, lotus paste – they're all very flavourful. In addition, lotus is very healthy and there is no food waste.  
The eight-course Soil to Soul festive menu called, 'Christmas Present to the World' is available from now until 31 December. Dine in from 12-6pm or order a takeaway to enjoy at home.
Soil to Soul, Shop 704 K11 Musea, 18 Salisbury Road, Tsim She Tsui, Hong Kong