Beyond Impossible: 5 plant-based meats to try in Asia
January 4, 2021
If your idea of vegan fare is a bowl of lightly dressed vegetables, we have news for you. Plant-based meats have exploded in popularity, variety and availability, and are now showing up in all kinds of restaurants in Hong Kong and Asia.
If you've been trying to resist vegan fare, you're going to have an even harder time now. You may be familiar with behemoths Impossible Food and Beyond Meat, but are you aware of the many regional companies making plant-based proteins for the Asian palate? Here's a short list of some food tech startups in the plant-based meats space to add to your Veganuary eat list:
Chicken nuggets by HERO Protein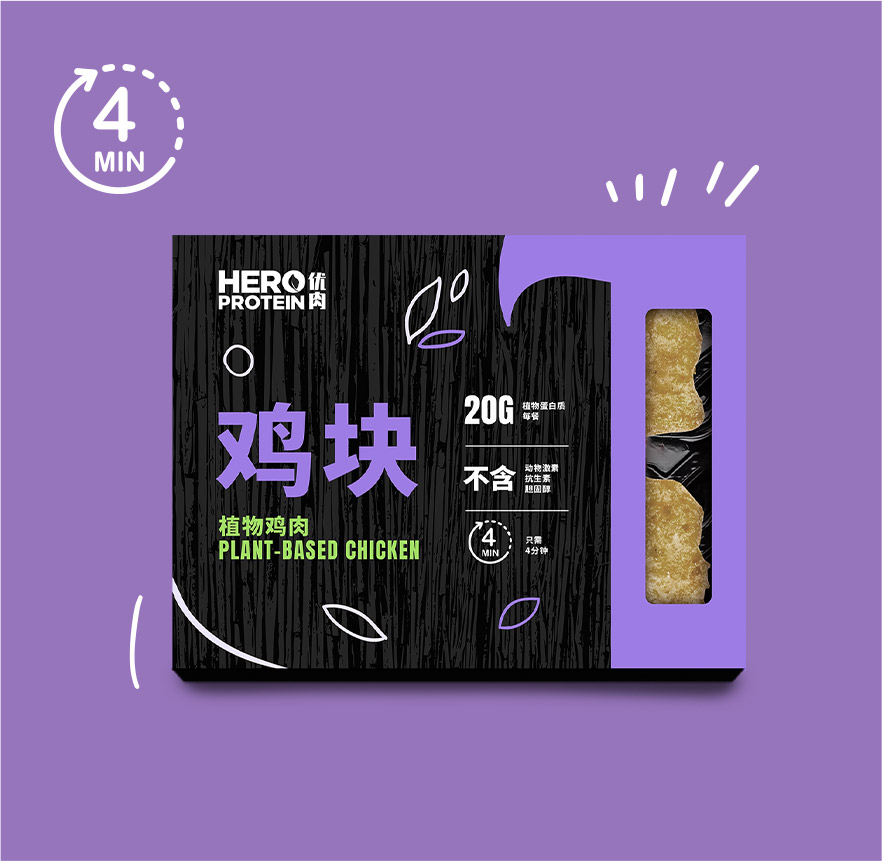 Chicken nuggets might be the best comfort food snack out there – crispy on the outside, and moist and tender on the inside. Plus, they are versatile: you can eat them as they are, glaze them or throw them into a sweet, sticky sauce. So, of course, there would be a delicious and environmentally-friendly vegan version from Shanghai-based HERO Protein.
HERO Protein was founded only earlier in 2020, and they have progressed at breakneck speed, working with experts from meat alternative behemoths Beyond Meat, Impossible Foods and Gardein, to produce plant-based meat alternatives that are ready to eat in four minutes. These products are made of soy, wheat and peas, with coconut oil, soybean oil, potato starch and natural seasonings and spices. 'Meat feel' is reproduced with fibre simulation technology that mimics the muscle fibres of real meat. 
HERO Protein is not yet available in retail outlets, so look out for it at a restaurant near you.
Learn more at HERO protein
Plant-based crackable egg by Float Foods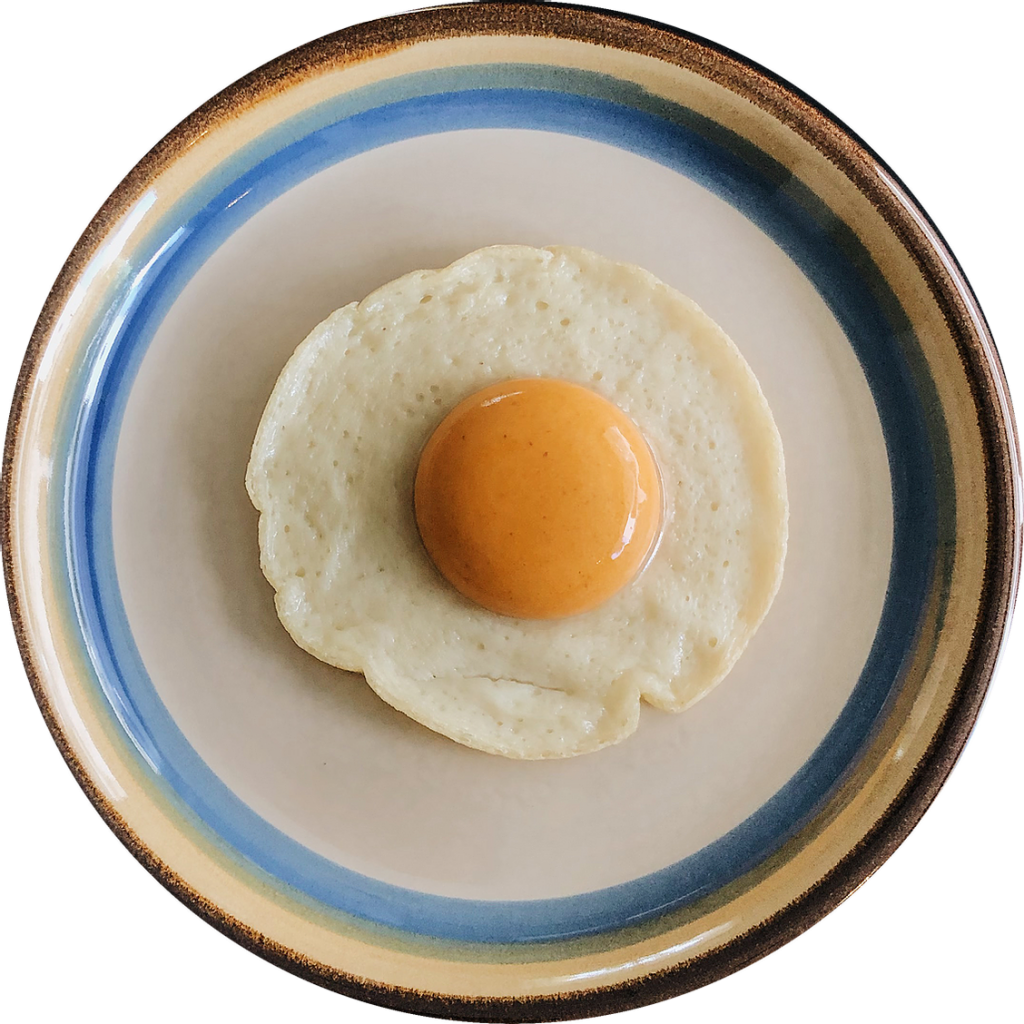 Do you love the custard filling in a flaky egg tart, or do you prefer it in the middle of a soft, fluffy nai wong bao? Are eggs your favourite food? Not to worry. Singapore-based Float Foods has got you covered with OnlyEg – Asia's first crackable, plant-based egg. 
Unlike other egg substitutes in the market, which are liquid blends used to make scrambled eggs and omelettes, OnlyEg actually looks like an egg. Float Foods also claim that OnlyEg will be able to offer nutritional value equal to that of a chicken egg. It is made of legumes-based substitutes for the egg yolk and egg white. The two are separate components that can be prepared in minutes into any style of eggs that you would like: sunny side up, over easy, or soft boiled. It can be even also used for baking and cooking!
OnlyEg is coming to market in 2022.
Learn more at Float Foods
Luncheon meat from OmniMeat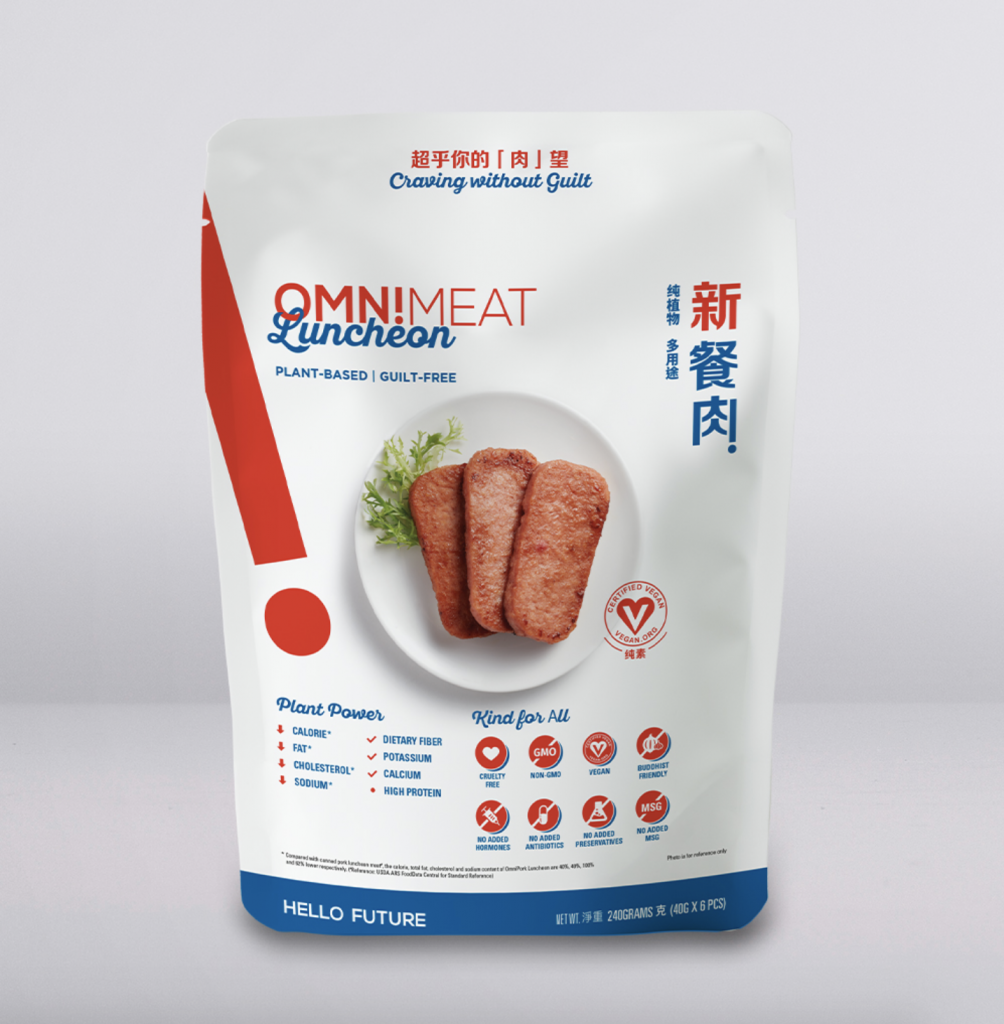 When you don't feel like cooking an actual meal, you can whip up a quick, delicious bowl of rice with egg with plant-based spam. That is because Hong Kong's own OmniFoods now makes luncheon meat from OmniPork, their pork substitute. Preparation could not be easier: just pan-fry each side from frozen, for 1-2 minutes.
Despite its popularity across parts of Asia, spam does come with some health concerns, such as cancer-causing compounds, and high salt content. OmniMeat Luncheon, made from soya beans, wheat, beetroot and coconut oil, has lower levels of calories, fat and sodium. Moreover, it does not contain nitrates and nitrites. It is also rich in protein and high in fiber and potassium, making it healthier than traditional luncheon meat.
OmniMeat Luncheon is available for purchase in stores now. You can also try it in restaurants across Hong Kong, including on the McDonald's vegetarian menu.
Learn more at OmniMeat
Pork tenderloin by Zhenmeat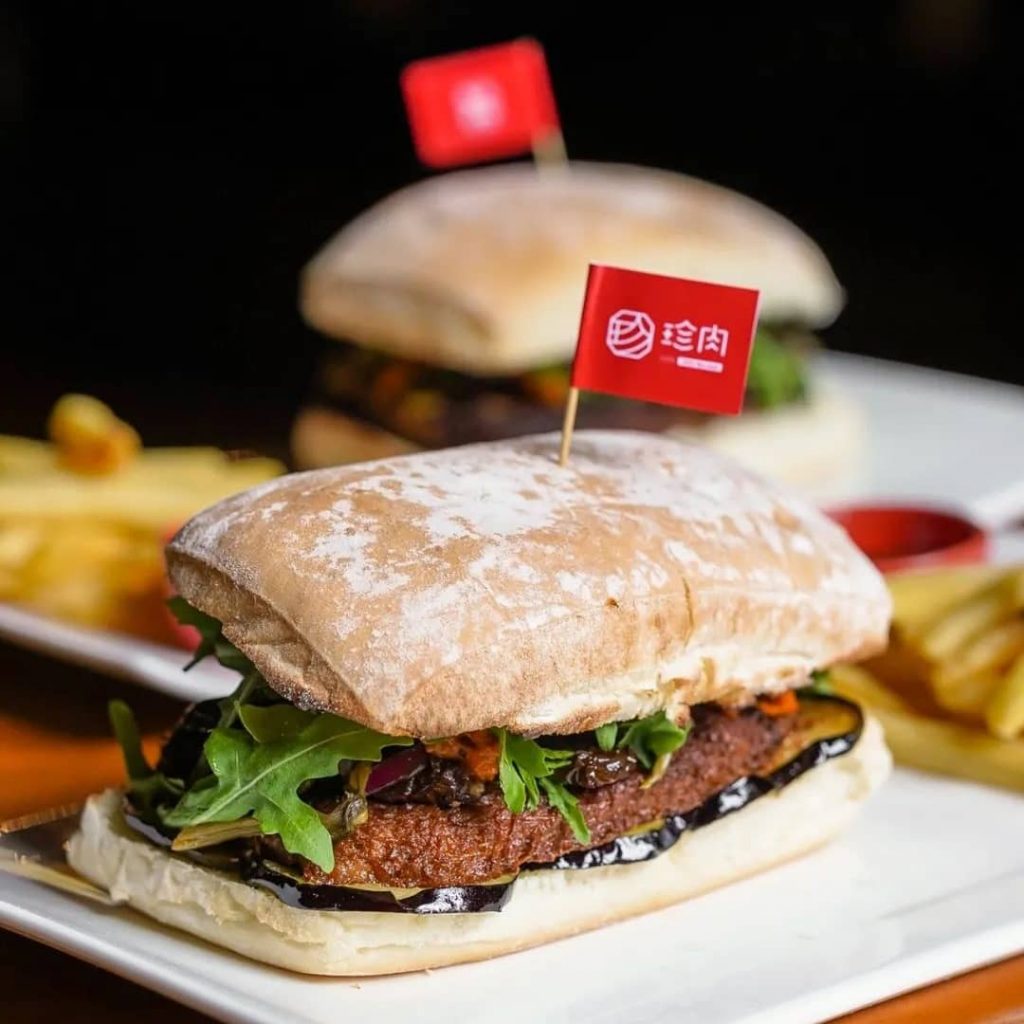 Beijing-based Zhenmeat is standing out amongst a growing field of plant-based meat producers in Asia by focussing its efforts on the Chinese palate. They already have a product line-up featuring plant-based sausages, meatballs, mooncakes and dumplings, all made from plant- and fungus-based proteins. In September, they even added a plant-based pork tenderloin for all the Sichuan hot pot fans out there! 
Made of pea and soy protein, this vegan pork tenderloin is designed specifically for Chinese Sichuan hotpot as a substitute for surou, a hotpot dish of spiced and deep fried strips of pork. The outside layer is made of sweet potato starch, which becomes crispy when deep-fried. So determined was Zhenmeat, on getting the texture and mouthfeel right, that they paired with the Institute of Alternative Protein in Beijing to create this product.
The pork tenderloin has been rolled out in selected Sichuan hot pot restaurant chains across China. Retail plans have not yet been announced.
Learn more at Zhenmeat
Shredded pork by Karana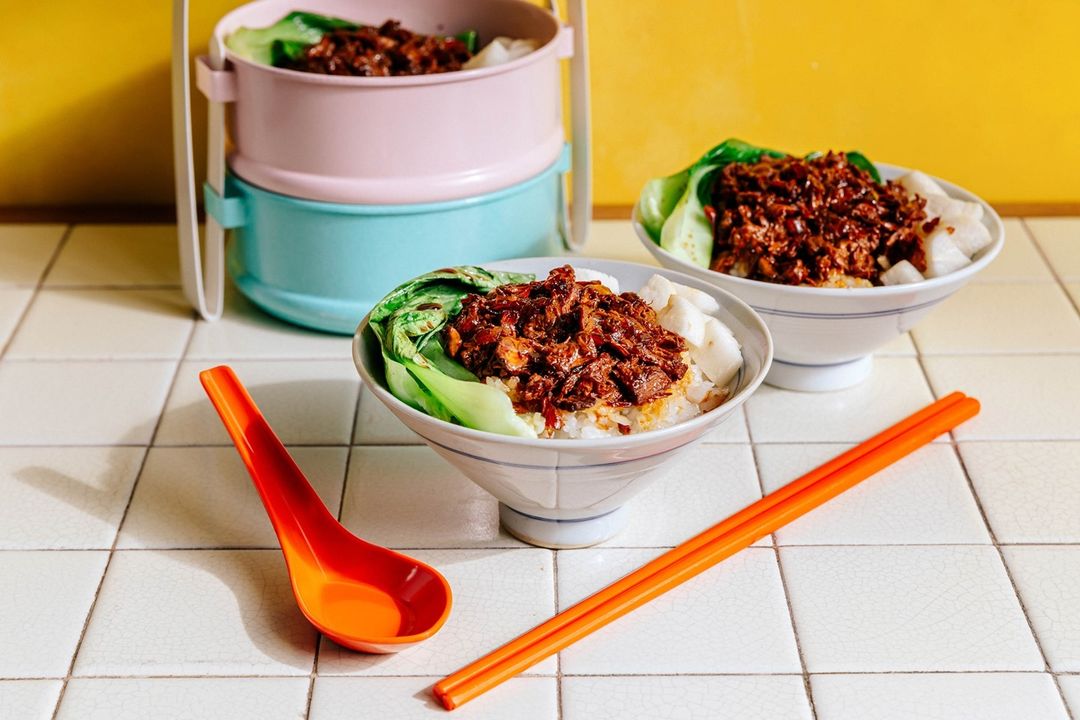 The goal of Singapore-based Karana is to create delicious, plant-based substitutes for your favourite Asian comfort foods. Their products have been tested in baos, dumplings, and banh mi, as well as bulgogi, stir-fry, and even pizza. Apparently, their version of pork is so close to the real one that some people have not been able to tell the difference.
Where many plant-based meat makers use multiple ingredients to create their products, Karana uses just one: young jackfruit. It cites two reasons for this: sustainability and texture. Jackfruit is already grown between smaller, more delicate crops to provide shade; it requires minimal irrigation, and it can grow for hundreds of years. Moreover, the off-white flesh of the young jackfruit is neutral in taste and smell, and has a naturally meaty texture. Bonus: it is also high in nutritional content and fibre, low in calories and completely cholesterol free. 
Karana vegan pork is available shredded or minced. It will be available in retail outlets in early 2021.
Learn more at Karana
See also: The best vegan restaurants in Hong Kong, according to the city's green influencers