Healthy treats: 12 best vegan desserts in Hong Kong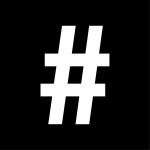 By: Alyanna Payos
January 11, 2021
In case you didn't know, it's Veganuary! Whether you've already been committing to a plant-based diet or are simply participating in this one-month vegan celebration, looking to satisfy your sweet tooth might feel like a challenge. Luckily, Hong Kong's vegan dessert space is absolutely booming. Here are the best plant-based sweet treats available in the city:
Bien Caramélisé
Hong Kong's first vegan patisserie, Bien Caramélisé opened its doors to the public last August. Here you'll find French favourites like mille feuille, éclairs, and seasonal tartes of the finest quality. If you're looking to get your chef on, make sure to watch out for their workshops, where Chef Jessica will personally guide you through her unique recipes. If not, simply place an order and pick your goodies up or swing by the Bien Caramélisé tea salon on the weekends.
Our pick: Gluten-free chocolat éclairs
Bien Caramélisé, Shop D, 1/F, Hentiff Building, 160 Prince Edward Road West, Mong Kok
POP Vegan
POP Vegan is the go-to for many Hong Kong vegans, and just an all-around great restaurant spot. If you love good food, you'll love POP vegan. With a tantalising fusion menu full of delicious options, we can't help but put the spotlight on their dessert section too.
Our pick: Strawberry Ice Cream Cheesecake and Red Bean Pineapple Pie
Pop Vegan, 1/F, 28 Elgin Street, SOHO, Central
The Cakery
The Cakery is known for their divine offerings that fit a range of dietary needs – keto, low sugar, gluten-free and vegan. A bakery popular for their swiss rolls, tarts and bespoke cakes, The Cakery is a hotspot for all sweet (and health-conscious!) things.
Our pick: Sunny Side Up petit tart and Tofu & Sesame swiss roll
The Cakery, Shop 124, Lee Garden Two, Causeway Bay and Shop 303, Landmark, Central, as well as select City'Super locations
Igloo Dessert Bar
If you get too seasick riding the ferry, at least drop by the pier for Igloo Dessert Bar. The artisan gelato stand takes first place when it comes to innovation and fun flavours. From a cone of White Rabbit gelato to Cinnamon Pear and Salted Caramel in a peanut butter egg waffle, the varieties are endless. Igloo Dessert Bar is also always sure to have vegan options ready to go, and tubs for you to take your favourite flavours home.
Our pick: Literally anything
Igloo Dessert Bar, Shop C, Lower Deck, Pier 7 Star Ferry, Central and select YATA supermarkets (tubs)
Ice Age!
From the people behind Igloo Dessert Bar, is Ice Age!, Hong Kong's first animal-free ice cream brand. Made locally in the 852, Ice Age! uses a flora-based, non-animal whey protein identical to those found in cow's milk in order to bring an authentic dairy feel. It's also sustainably produced, hormone-free and antibiotic-free in addition to being 100% vegan. What's not to love, really.
Our pick: Ginger Milk Pudding (薑汁撞奶)
Ice Age, Great Food Hall, LG1, Two Pacific Place, Queensway, Admiralty
The Vege Lab
Founded in 2018, The Vege Lab is an exclusively online vegan pastry shop. They have an undeniably beautiful selection of signature cakes, tarts, small treats and many seasonal offerings. Be sure to place your orders before the quota fills up!
Our pick: Amber vegan cake and Seaweed White Miso cookie
The Vege Lab, Room S, 10/F, Everest Industrial Centre, 396 Kwun Tong Road, Kwun Tong
Moono
A clean aesthetic, organic ingredients and 100% vegan delights define Moono. Best known for their macarons and boxed cookie sets, this pastry shop also whips up some incredible tarts and roll cakes.
Our pick: Tiramisu Roll Cake and a box of Macarons for later
Moono, Form Society, G/F, 186 Tai Nan Street, Sham Shui Po
Koke Lab
The founder of this online pastry shop graduated from design school and is a full-time artist; with one look at their edible creations, it's clear. Taking inspirations from nature, Koke Lab's vegan cakes are as much a treat for the eyes as they for the tastebuds.
Our pick: Vegan Saint Honore
Koke Lab, Wang Tai Road, Kowloon Bay
Twist & Buckle
Last summer, Hong Kong finally got its very own Churrería. And the good news is that Twist & Buckle's churro recipe is completely vegan! While vegans will have to skip out on fancy toppings and the sundaes, vegetarians have nothing to worry about.
Our pick: El Churro Original with Dulce de Leche sauce
Twist & Buckle, G/F, Windsor Mansion, 29-31 Chatham Road South, Tsim Sha Tsui
Suphia's Functional Foods
You might already know Suphia's Functional Foods for their amazing raw energy-boosting keto bars and power balls, but it's the vegan cakes that hit it out of the park for us. As with all Suphia's products, the cakes are no-bake, gluten-free, vegan (of course), and contain no added sugars.
Our pick: Raw Orange Carrot Cake
Suphia's Functional Foods, The Hive Café, 3/F, 33-35 Hillier Street, Sheung Wan
Vegocoffee
This tiny vegan cafe/eatery on Austin Road (Jordan/TST) just expanded its space last month (December 2020), making room for more sweet-toothed vegans and their dogs looking for vegan desserts, coffee and pantry supplies in Hong Kong. From naked strawberry cakes to mini cakes topped with figs and edible flowers, their light and fluffy desserts are just as tasty to look at (read: photograph) as they are to eat.
Our pick: The chocolate fudge cake
Vegocoffee, Shop 7B, G/F, Garden Mansion, 154-156 Austin Road, Tsim Sha Tsui
Bomb Cakes by Veggie SF
Available at one of Hong Kong's pioneering vegetarian and now-vegan restaurants, VeggieSF, Bomb Cakes are rainbow-coloured, multi-layered cakes available in original, chocolate and seasonal flavours like chestnut. Soft, fluffy and oh-so-creamy (without any dairy), get them by the slice or order a whole cake for your next special occasion!
Our pick: Vanilla Dreams Rainbow Unicorn Cake
VeggieSF, 10/F, 11 Stanley Street, Central
See also: A round up of plant-based meats in Asia