#legendeats: The best dishes we ate in December
December 25, 2020
Hong Kong is culinary heaven, but with so many options it can sometimes feel overwhelming. To remedy that, here is our monthly round-up of all the deliciousness available across town now.
Francis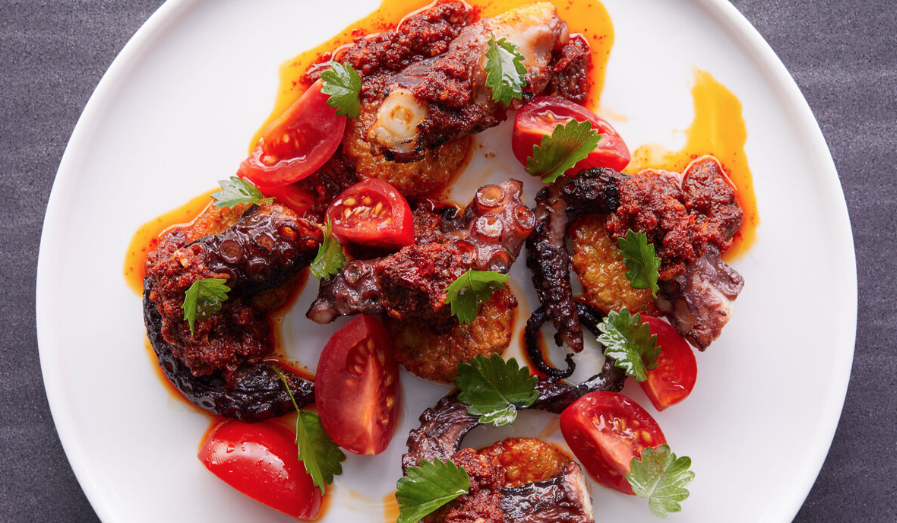 2020 has been a little bit different, to say the least. So if you're looking for something a little different for your Christmas celebrations as well, look no further than Francis – a Middle Eastern restaurant serving hearty, homey fare alongside an array of Lebanese wines.
We had a taste of their exclusive festive menu available on 24-25 December 2020. Starting with mezze platter of hummus, pastille, dolma and more, the best part of the meal was the baked halloumi, served still sizzling in a hot pan. The combination of the supple cheese with the crunch of the pomegranate was heavenly. The main features a shoulder of lamb accompanied by spiced rice, where the meat melts in your mouth and brings a little extra spice to the occasion. So, if you don't yet have plans for a Christmas lunch, why not take advantage of the only time of year that Francis takes reservations. –Natasha Gillespie-Wong, Associate Editor
Check out Francis's full festive menu here.

Francis, 4&6 St. Francis Street, Wan Chai
Roganic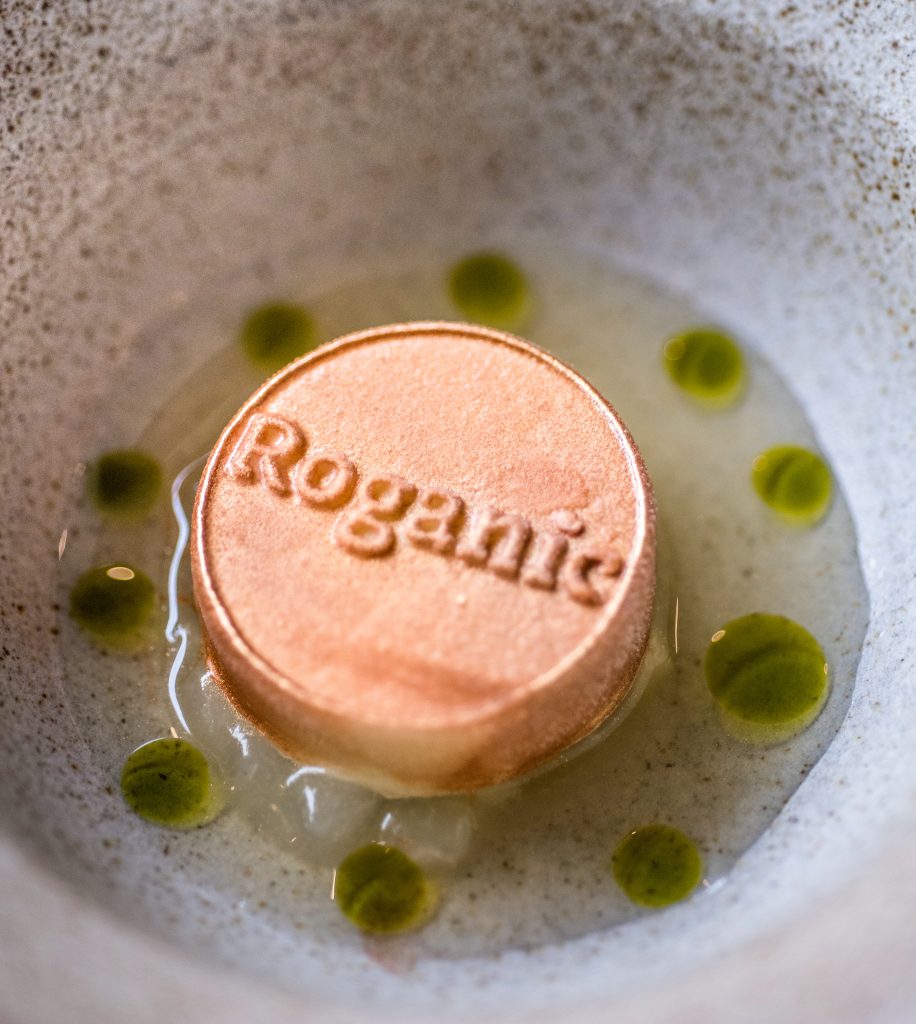 Just four months after Roganic London received its first Michelin star, chef Simon Rogan brought his contemporary British fare to Hong Kong. Placing emphasis on sustainability, produce is used in its entirety and the food is imaginative and flavourful.
There are three set menus to choose from at Roganic: the set business lunch of three courses, the short tasting menu of nine courses, and the decadent full tasting menu of 12 courses for a long and leisurely lunch. Featuring the best locally sourced ingredients, each menu highlights the beauty and integrity of each dish.

Tip: Don't miss the crispy and creamy cauliflower cheese tartlet, the mouth-watering maitake mushroom and the eponymous dessert. Check out Roganic's full menu options here. –NGW
Roganic, UG08, Sino Plaza, 255 Gloucester Rd, Causeway Bay
"Meats with the Beast" by Mortlach x Grand Hyatt Steakhouse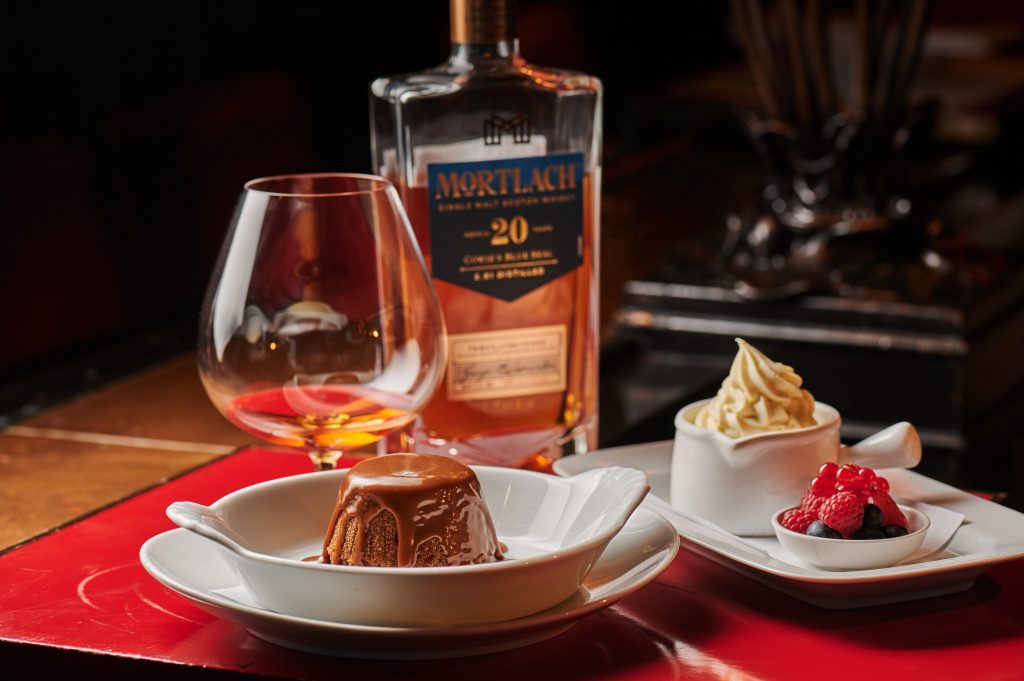 Available from now till 31 January 2021, don't miss Mortlach's special menu "Meats with the Beast" at the Grand Hyatt Steakhouse. With a full menu and a la carte options, guests can taste the 12-year-old, 16-year-old and 20-year-old spirits to pair with their meals. 

Be sure to try the sticky date pudding on the "Meats with the Beast" menu – the perfect note on which to end a decadent feast or a luxury to indulge in on its own. Not too sweet, with aromas of date, topped with caramel sauce and a mountain of dense yet light Chantilly cream, this course comes paired with a Mortlach Single Malt Scotch whisky. Served neat, the 20 year old liquor, cuts through the rich sweetness of the moist sponge, perfectly punctuating a sumptuous menu that includes 28-month Bellotta Iberico Jamon, house smoked salmon, and a USDA prime beef tenderloin with roasted foie gras, asparagus and truffle sauce. If you're a lightweight, save your alcohol quota for the delicious Brown Derby, a cocktail made with Mortlach 12 years that is served with the first course. –Zaneta Cheng, Editorial Director
Grand Hyatt Hong Kong, 1 Harbour Road, Hong Kong, +852 2584 7722