10 most Instagrammable cafes in Hong Kong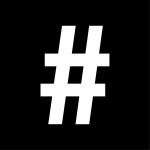 By: Ilana Jacobs
October 17, 2021
Cappuccinos, cakes and selfies; discover 10 of the best spots in the city to get your coffee and gram' it too
Coffee is serious business, and Hong Kong cafes know it. These days it's about much more than your morning black coffee. Boutique coffee houses are all about single-origin beans, patented pour-over techniques, and artisanal baristas. And even so, a good cup of java alone might not be enough to bring customers through the door: it's become more about the photos than the flat whites. Here are the best spots where you can get your coffee and gram' it too.
Monster Mansion % Arabica
Originally from Kyoto, % Arabica has become a coffee goliath in Hong Kong for its inventive, trendy, and futuristic cafes. Their third shop, located in the famed Monster Mansion is no different. The interior is decorated with a display of giant coffee beans stacked on glass shelves reaching up to the high ceiling. Classic coffee and a minimalist dystopian design make this a photo backdrop you won't want to miss.
Monster Mansion % Arabica, Shop 3, Yick Fat Building Nos. 1048-1056 King's Road, Nos. 2, 32 Yau Man St, Quarry Bay, Hong Kong, +852 2474 8883
Ralph's Coffee
The first cafe in Asia from Ralph Lauren's portfolio, Ralph's Coffee mimics the classic New York diner. The fashion powerhouse spruced up the old diner design with their trademark colours of green and white. Order a matcha latte to match the interior and make all your followers go green with envy.
Ralph's Coffee, OT313, Ocean Terminal, Harbour City, Tsim Sha Tsui, Hong Kong, +852 2376 3936
Milk Bar
Opened just this year, Milk Bar is due to be the next destination for foodies. The small pops of colour throughout the cafe add an indie-vintage feel to your photographs. The cafe definitely knows what makes a like-worthy photo; their signature milk-based beverages are super colourful and they compliment the decor. Better tag your pics quick, because the Milk Bar is soon to be on everyone's radar. (Oh, and did we mention the dog seats?)
Milk Bar, 79 Apliu Street, Apliu St, Sham Shui Po, Hong Kong
Tai Wo Tang
A traditional Chinese medicine shop converted into a coffee hotspot, Tai Wo Tang is all about those vintage vibes. From old signage to the original medicine cabinet behind the barista counter, a trip to the cafe feels like travelling back in time. Get dressed up in your best flapper fashion, film yourself doing the Fox Trot, or just sit down with a vitality tea inspired by the building's roots to complete the twenties medicine shop experience.
Tai Wo Tang, 24號 Nga Tsin Long Rd, Kowloon City, Hong Kong, +852 2623 2006
Between Coffee
Between Coffee's second-floor terrace doubles as a seating area and backdrop for some of the best skyline shots in the city. With minimalist white furniture and light wooden panelling, the shop's interior and exterior match every summer outfit. Is it another rainy day? That won't faze you thanks to the cafe's floor to ceiling windows that promise the views you need for that special photo-op without the downpour.
Between Coffee, 2/F, JC Contemporary, Tai Kwun, 10 Hollywood Rd, Central, Hong Kong, +852 2877 8711
Elephant Grounds at K11 Musea
Hugely popular, Elephant Grounds has five branches in Hong Kong alone, but among them, the K11 Musea location stands out. The alfresco seating area has become an influencer hot spot. Covered in lush greenery and shaded from the sun by architectural canopies that imitate natural trees, the cafe is your very own not-so-secret garden.
Elephant Grounds, Unit #705, 18 Salisbury Rd, Tsim Sha Tsui, Hong Kong, +852 3468 2669
Natura
Another newly opened shop, Natura is best known for the star-burst bouquets hanging from the ceiling, accented by soft cream-coloured walls. Though the shop doesn't stop with petals floating in the air; pink and purple flowers bloom around every nook and cranny, sometimes even through the cafe tables. You can now snap a floral photo any time of the year, you just need to head to Natura for a cup of coffee.
Natura, Shop 1-2, G/F, Tai Tung Building, 8 Fleming Road, Wan Chai, Hong Kong; +852 2816 1601, +852 2816 1601
Today Is Long
Tucked between the old neighbourhood of Sheung Wan, Today Is Long (aka TIL) stands out among the aged wooden houses on the block. The rounded windows make for great architectural photography. Swirling terracotta orange contrasts crisp white walls making the place ideal for the upcoming sweater weather shots.
TIL Today Is Long, Kin Hing Building, Shop B, G/F, 172-180 Queen's Rd W, Sai Ying Pun, Hong Kong
APT Coffee
Standing for "A Personal Trainer," APT Coffee promises personalised drinks and dishes. But where they really shine is in their bright, fluorescent white aesthetic, which makes for the ultimate backdrop for alfresco photos or indoor close-ups.
APT Coffee, Shop A&B, G/f 2, 12 Moon St, Wan Chai, Hong Kong, +852 3619 4393
Bonding Coffee
Get meta at this photography shop cafe. Built as a combination gallery and coffee shop, the walls are covered in shelves of cameras and framed photos. Visit the mini art museum in Bonding Coffee's gallery for some insta-inspo.
Bonding Coffee, 145 Ki Lung Street, Sham Shui Po, Hong Kong, +852 9882 6660
See also: 15 unique coffee shops in Hong Kong