10 dog-friendly restaurants in Hong Kong to dine with your pup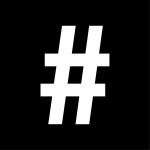 By: Ilana Jacobs
July 29, 2021
You know that look your dog gives you while you're eating: big round eyes begging 'can I have some?' The look that shoots daggers of guilt right through your heart. When you're at home, it's easy to cave in and give them a bite, but when you're out and about you can't always bring the pup. Here are our picks for the top 10 dog-friendly restaurants in Hong Kong where you and Fido can enjoy an amazing meal.
Le Garçon Saigon
So many places have a no-dogs-allowed policy that it's hard to find nearly anywhere to sit down for a good meal with your pooch in tow. Luckily, the servers at this Saigonese grillhouse are ready to accomodate any fluffy friends you bring along. Rest and refresh outdoors or people watch as your dog lounges beside you.
We recommend starting off with their sticky soft shell crab before devouring any and all DIY rice paper rolls. If you start craving bánh mì, fear not! Just walk another ten steps over to Le Petite Saigon for a snappy Vietnamese sandwich. Don't worry, they have the same style of outdoor seating as their neighbor so your dog doesn't have to suffer your fickle taste buds.
Le Garçon Saigon, 12 Wing Fung St, Wan Chai, Hong Kong, +852 2455 2499
Cotton Tree Terrace
Pamper your pooch in style at The Murray's Cotton Tree Terrace. Situated between the vine covered arches of The Murray's terrace, this al fresco beer garden provides a refreshing and intimate dining experience for you and your furry companion. The hotel allows guests to bring a pet with them during their stay, so your dog certainly won't get lonely at the restaurant.
From now until 30 September, the hotel is offering a special Pawsome Staycation package that comes with daily outdoor breakfast and Pet Afternoon tea for two. Though, you can also just drop in for an hour or two to try Tai Pan's delectable pomegranate glazed short rib or the butternut squash risotto. Make sure to ask your server for a lollipup for your dog to snack on too.
The Murray, 22 Cotton Tree Dr, Central, Hong Kong, +852 3114 8888
Elephant Grounds
When it comes to doggy treats, no one can beat Elephant Grounds' commitment to your canines. Among their many pet-friendly locations, K11 Musea's rooftop restaurant is a favorite for the dogs. Plus wide open patios and shaded foliage keeps your dogs from getting overheated, which is a huge win in the summer months.
Any of the cafe's mouth-watering brunch foods are sure to please. Though you may end up ordering one of their iconic ice cream sandwiches if you see a server walk by with the desert. No matter what you won't go hungry and neither will you dog, thanks to the cafe's Furries Munchies menu that offers specially crafted dog-safe snacks like blueberry pupcakes and CBD oatmeal cookies.
Elephant Grounds, Unit #705, 18 Salisbury Rd, Tsim Sha Tsui, Hong Kong, +852 3468 2669
Stazione Novella
Now, Fido can travel to Tuscany without ever having to step on a plane. Styled after the classic wine bars of Florence, Stazione Novella offers authentic Italian creations from the comfort of Soho. Their outdoor patio is perfect for relaxing with your pet while digging into a great meal.
Enjoy some fine wine or a martini by the bar with a spread of charcuterie. Four-legged patrons will love the restaurant's pupperoni bites. For an extra special treat order in advance to share a puppy-favourite cake made up of carrot cake, biscuits, and oats provided by Butter cake shop.
Stazione Novella, Ming Hing House, 52-56 Staunton St, Central, Hong Kong, +852 2559 0559
Ruam
This vibrant garden bar brings together casual conversation and a spacious outdoor terrace where furry-friends are welcome. Call ahead to reserve special pet-friendly tables for your doggy-date and settle in for some delicious Thai-cuisine.
Ruam is known for their curries and cocktails, so why not try a little of both? The duck leg red curry adds a kick of spice to your night, while the Ruam Ruam with whiskey, lemon, and egg white will just add a kick.
Ruam, Shop 9, 1/F, J Senses, 60 Johnston Road, Ship St, Wan Chai, Hong Kong, +852 3160 8535
Teakha
We suggest tiring your dog out with a walk before heading over to Teakha's zen tea house and bakery. The chill vibes of their primarily outdoor seating will put any pups to sleep while you snack. So spend the afternoon with your pooch, snuggled up with a book and a scone (OK, maybe more than one scone).
Of course, the bakery also serves plenty of other tasty confections as well. The green tea cheesecake is a popular choice, and you can wash down the flavors with a range of signature expertly brewed teas.
Teakha, 18B Tai Ping Shan St, Sheung Wan, Hong Kong, +852 2858 9185
Hooman by the Sea
Located on the boardwalk of West Kowloon, this pet-friendly cafe is made for a well-timed snack in the middle of beachside strolls with fluffy companions. While the food and coffee offerings are for 'hoomans', dogs can enjoy outdoor seating and meet a plethora of new puppy friends.
Sit with your own hot dog and munch on one of the cafe's signature hotdogs, stuffed to the brim with fresh ingredients and a side of curly fries. You can even match your pet to your meal, ordering from hotdog choices of the Chihuahua, Corgi, and Bulldog.
Hooman by the Sea, Unit GF-07, G/F, 22 Museum Drive, West Kowloon, Hong Kong, +852 6749 0777
Winston's Coffee
Right around the corner from Sai Ying Pun station, this popular cafe isn't just good at coffee. The shop also runs a lively late night bar scene and promises tasty bakery pastries. But, most important is the super dog-friendly environment, complete with designated water bowls refilled regularly by the staff.
The Australian-style cafe boasts a long list of rich bold brews and cappuccinos that will give you the pick-me-up you need. They also offer ham-heavy breakfast sandwiches and matcha egg tarts if you're craving something a little more substantial.
Winston's Coffee, Shop 4, G/F Rich Court, 213 Queen's Rd W, Sai Ying Pun, Hong Kong, +852 2559 5078
Sip Song
Sip Song is fascinated by the balance between ingredients, perfectly blending sweet with spicy and sour with salt. The trendy eatery makes masterfully prepared Thai cuisine, adding its own Sip Song twists to each recipe. From their beachside seating, it's hard to tell who loves the smell of their creations more: you or your pet.
Seafood is a must for a restaurant so close to the water, and their chefs aren't joking around with dishes like their killer steamed seabass paired covered in a dressing of lime chili sauce. If you aren't looking to dig into their healthy helpings (though we don't know why you wouldn't), you can just slip your feet into the sand and sip on some boozy shaved ice.
Sip Song, Shop 114 & 115, The Pulse, 28 Beach Rd, Repulse Bay, Hong Kong, +852 2328 8385
OpenDoor Cafe + Courtyard
As the name suggests, OpenDoor's layout makes it the perfect place to take your pets. The airy, outdoor courtyard is practically designed with pets in mind. Along with the staff's dog-friendly attitude, the cafe goes above and beyond, providing doggy-toys and planning canine-specific events, including a very popular dog yoga night.
For early risers, OpenDoor's Jumpstart and Wakey Wakey smoothies are just the, well, wake up call you need to get in gear. For the more slow and steady of us, your pooch can chow down on a chew toy while you spend an hour inhaling the magnificence that is their cinnamon banana french toast.
OpenDoor Cafe + Courtyard, 120 Connaught Rd W, Sai Ying Pun, Hong Kong, +852 3460 3880
See also: 15 breezy rooftop bars in Hong Kong