No stranger to collaborations, Karl Lagerfeld, who is also a long-time collector of Christofle silverware himself, is the first fashion designer to team up with Christofle to design a special edition of their MOOD flatware set and decorative case. The new designs embody Karl Lagerfeld's iconic rock-chic edge and Christofle's modern sophistication, creating a piece that is both practical and stylish for any home.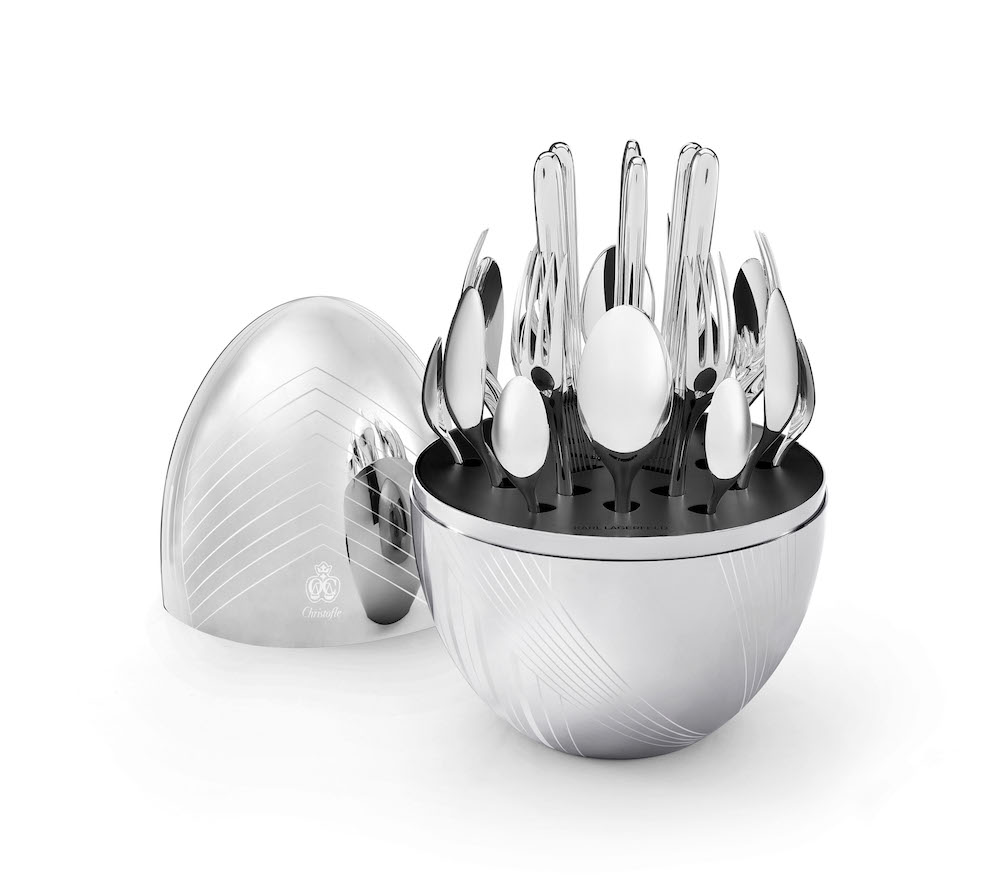 "For its first-ever collaboration with a celebrated fashion designer, Christofle quite naturally reached out to Karl Lagerfeld, whose singular and visionary creativity we so admire. Our wish was to collaborate with a designer who embodies French elegance, and whose creations blend know-how, modernity and timelessness. Mr. Lagerfeld's international stature resonates everywhere Christofle is present. In addition, our collaboration on MOOD allows both Houses to speak to a cosmopolitan, discerning and epicurean hedonistic clientele," said Nathalie Remy, CEO of Christofle.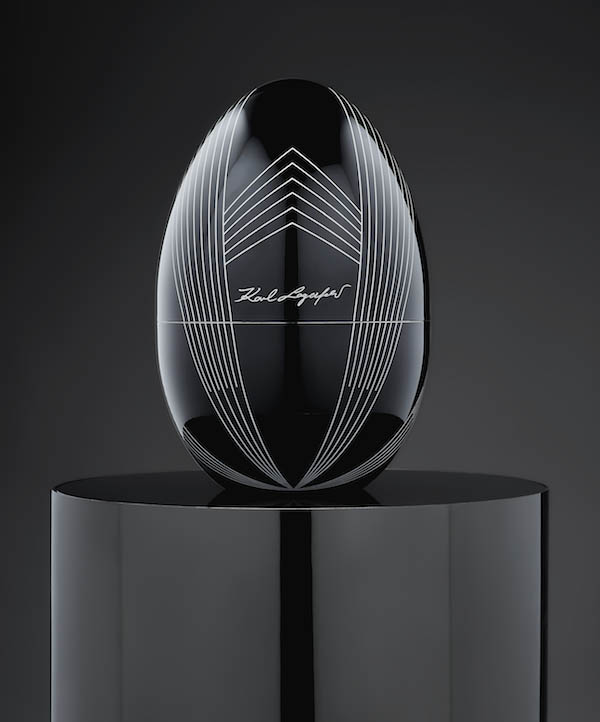 Available in two colourways, the 24-piece silverplated flatware set is encased in a shiny oval capsule inspired by Art Deco art and architecture, engraved with the Christofle coat of arms on one side and Karl Lagerfeld's signature on the other.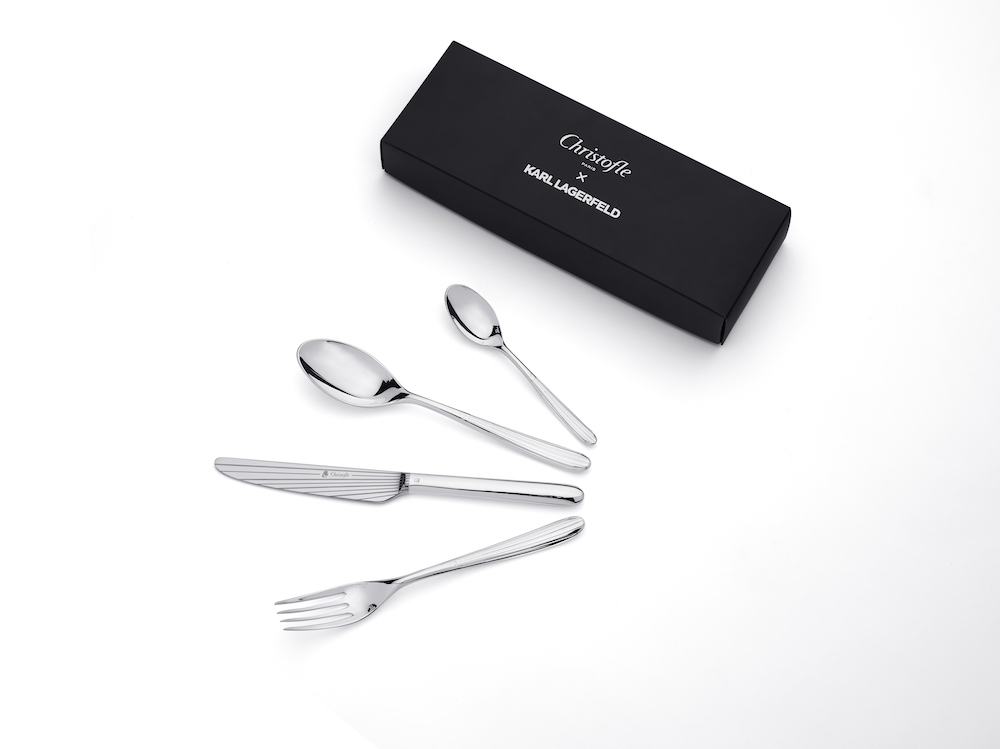 MOOD KARL LAGERFELD opens to reveal 24 pieces of silverplated cutlery for the service of six, each stamped with Karl Lagerfeld's silhouette logo. The polished silver edition, made of mirrored stainless steel, is limited to 1,000 pieces worldwide whereas only 500 of the sleek black edition, made from lacquered stainless steel, will be available globally.
Christofle Hong Kong Flagship, Shop 117, Prince's Building, Central, Hong Kong, +852 2869 7311, www.christofle.com