Zinnia Kumar on tackling colourism and the politics of beauty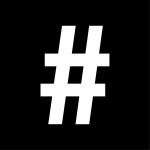 By: #legend
August 11, 2021
Ecologist, educator and fashion model Zinnia Kumar talks to PORTER about driving diversity in the world of ecology, combining her passions, tackling colourism, and deconstructing the politics of beauty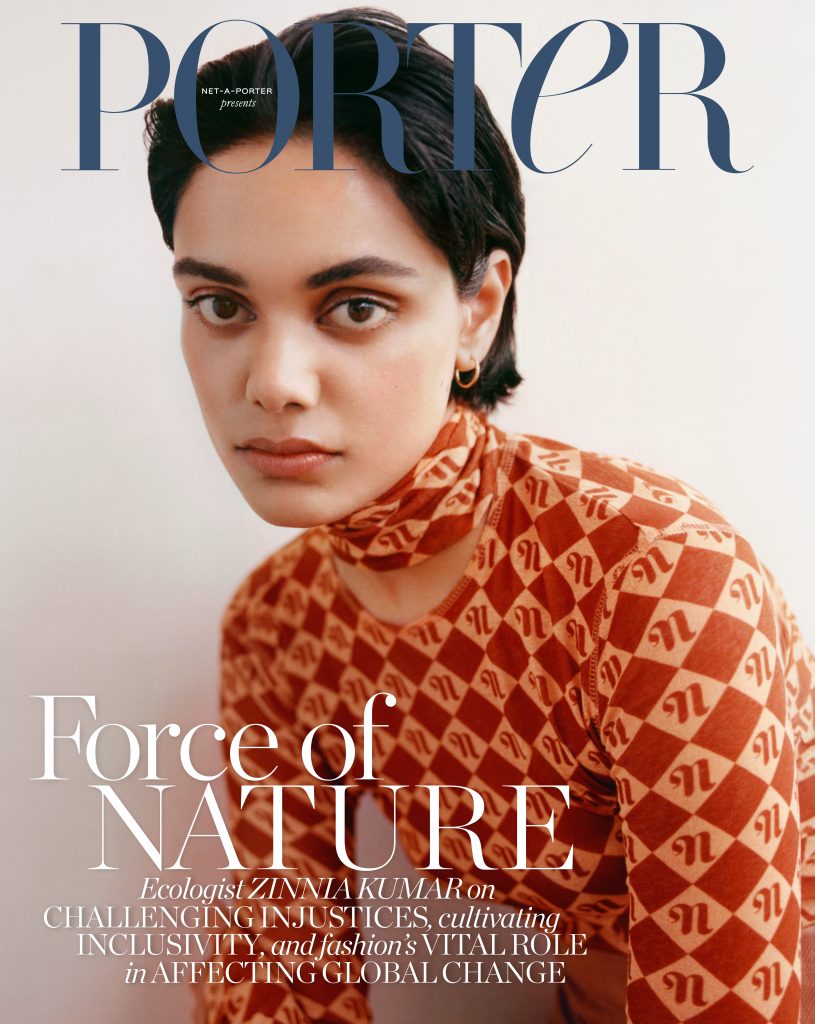 Kumar's career oscillates between two worlds, and it's in the moments where her professional paths collide that she finds the most purpose: "Combining my passions with the [ability] of fashion to access millions of people is really powerful. My aim with everything is to educate people so they can choose to take action… or at least to continue the conversation."
It was Kumar's conservative biology fieldwork in the Australian bush that transformed her perception of conscious consumption: "Something I remember quite vividly, which I [apply to] fashion, is that one small action may have a huge impact thousands of miles away. A single choice that we make can have an impact elsewhere, and that's what I try to bring into my work."
Kumar regularly speaks out on social media about the social, psychological, and economic disparities perpetuated by colorism, and how those disadvantages have been exploited for profit: "When beauty shifted to tanning for European women in the mid-1920s, skin bleaching products lost favor in Europe and the US, so they were repackaged and shipped off to foreign countries to be consumed by people of color. Pharmaceutical companies were preying on people's vulnerabilities and their desire to not be ostracized from society. The ads really tricked people of color into thinking that if you used these products you could avoid those power imbalances."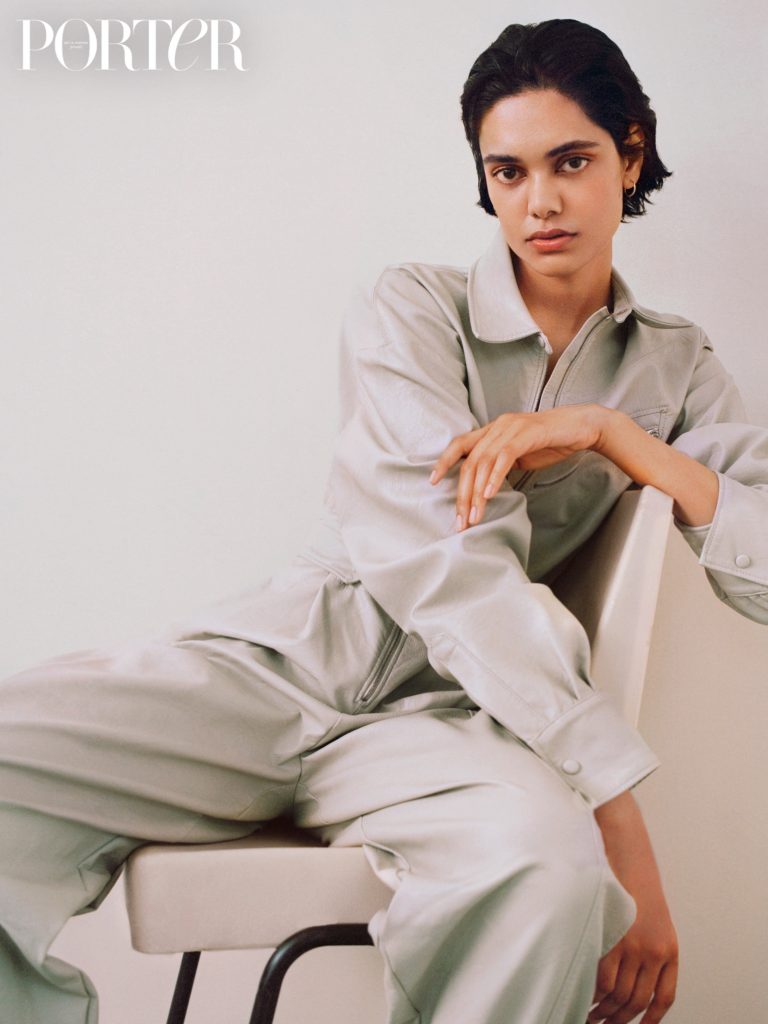 Kumar's commitment to raising awareness about Euro-centric beauty ideals stems from childhood memories of her mother struggling to find a shade of foundation suitable for her darker skin tone. Of the discrimination that followed her mother beyond the aisles of their local drugstore, Kumar says: "That's a type of violence that people are facing because they're implicitly being told, 'You're not good enough to access beauty. We don't even think about you'."
It's through unpacking the injustices faced by her mother and grandmother that Kumar has been able to grapple with the ways in which they've resurfaced in her own life: "For my grandmother, who was married off at a very young age because she was the darkest in her family and they worried she would never find a husband, lighter skin equated to a level of freedom and privilege that she wanted me to access, and the only way that she could verbalize it was by saying stay out of the sun."

Kumar explains the importance of producing a documentary on colorism (for which she's hired an entirely South Asian team) through the lens of those who have experienced it themselves: "I think it's about taking a step back and seeing the problem as a whole and understanding it, but from a human level. The only way that can be done is if local people who speak the language; who know that culture; who have lived that culture, can talk about it," Kumar says, stressing the need for diversity in filmmaking both on and off camera. "That will give us back our power."

Widening the scope of representation in fashion beyond the runway is equally as essential to improving professional outcomes for creatives of color. Kumar shares that she doesn't believe she would have appeared in an Off-White campaign – her first high-fashion gig – if its founder and CEO Virgil Abloh wasn't a Black man who has also navigated the challenges of breaking into a predominantly white industry: "I think part of the reason for that access, for me to even be able to do that, was actually Virgil, because he is a person of color as well and it's all about creating those spaces [for each other]."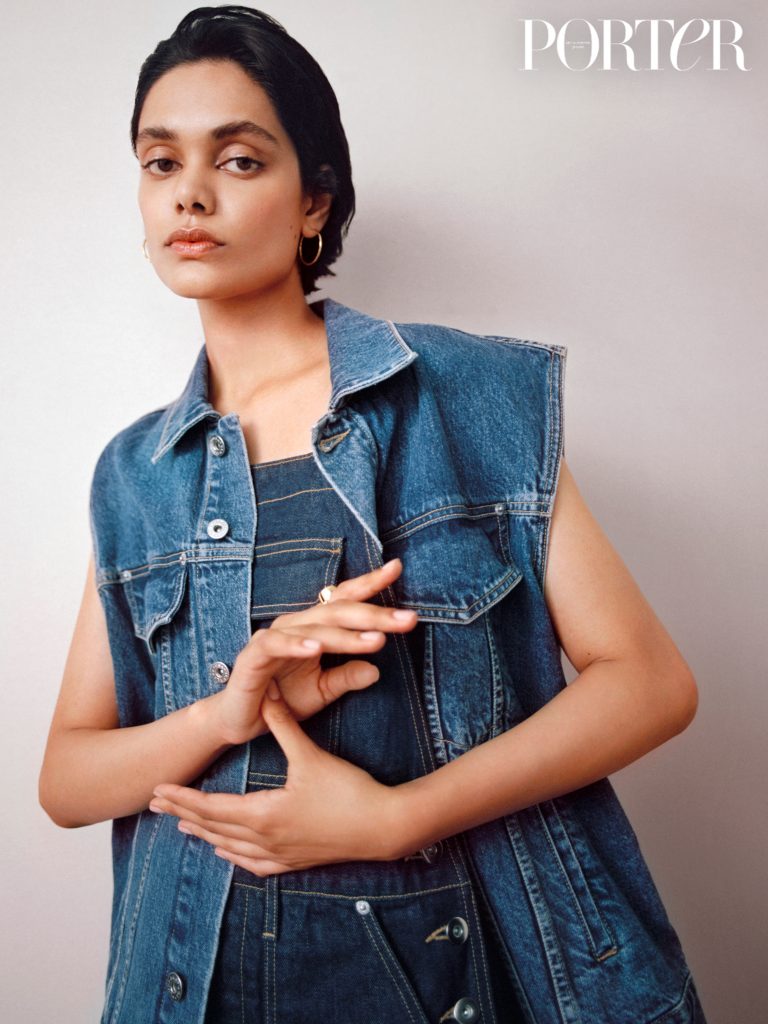 Kumar's expanding platform proves that people are listening and they care what she has to say and, for that, she's grateful: "When I leave Earth, I want to make sure I've left it a tiny bit better than when I arrived – even if it's just for one person, because otherwise I feel like I've just taken up space and used resources and done nothing here. I guess that's the philosophy behind all this." ​​
For PORTER's shoot, Zinnia Kumar was photographed by Rodrigo Carmuega and styled by Natasha Wray, wearing Stella McCartney, Nanushka, ARTCLUB, Matteau, CAES and more. All items can be purchased straight from the shoot via the NET-A-PORTER app, available on Android as well as iPhone and iPad, and through NET-A-PORTER.
Interview highlights:
Zinnia Kumar on finding purpose through her professional paths: "Combining my passions with the [ability] of fashion to access millions of people is really powerful. My aim with everything is to educate people so they can choose to take action… or at least to continue the conversation."
Zinnia Kumar on how her conservative biology fieldwork transformed her perception of conscious consumption: "Something I remember quite vividly, which I [apply to] fashion, is that one small action may have a huge impact thousands of miles away. A single choice that we make can have an impact elsewhere, and that's what I try to bring into my work."
Zinnia Kumar on how social, psychological, and economic disparities perpetuated by colorism have been exploited for profit: "When beauty shifted to tanning for European women in the mid-1920s, skin bleaching products lost favor in Europe and the US, so they were repackaged and shipped off to foreign countries to be consumed by people of color. Pharmaceutical companies were preying on people's vulnerabilities and their desire to not be ostracized from society. The ads really tricked people of color into thinking that if you used these products you could avoid those power imbalances."
Zinnia Kumar on the discrimination her mother faced when struggling to find a shade of foundation suitable for her darker skin tone:"That's a type of violence that people are facing because they're implicitly being told, 'You're not good enough to access beauty. We don't even think about you'."
Zinnia Kumar on the injustices faced by her mother and grandmother and the ways in which they resurfaced in her own life: "For my grandmother, who was married off at a very young age because she was the darkest in her family and they worried she would never find a husband, lighter skin equated to a level of freedom and privilege that she wanted me to access, and the only way that she could verbalize it was by saying stay out of the sun."

Zinnia Kumar on the importance of producing a documentary on colorism through the lens of those who have experienced it themselves: "I think it's about taking a step back and seeing the problem as a whole and understanding it, but from a human level. The only way that can be done is if local people who speak the language; who know that culture; who have lived that culture, can talk about it," Kumar says, stressing the need for diversity in filmmaking both on and off camera. "That will give us back our power."

Zinnia Kumar on the importance of widening representation in fashion: "I think part of the reason for that access, for me to even be able to do that, was actually Virgil, because he is a person of color as well and it's all about creating those spaces [for each other]."

Zinnia Kumar on what she hopes to achieve through her work and public platform: "When I leave Earth, I want to make sure I've left it a tiny bit better than when I arrived – even if it's just for one person, because otherwise I feel like I've just taken up space and used resources and done nothing here. I guess that's the philosophy behind all this." ​​
To see the full interview, read PORTER at net-a-porter.com and/or download the NET-A-PORTER app for iPhone, iPad and Android.
See also: Amanda Gorman on co-chairing the Met Gala and her defining moment of 2021