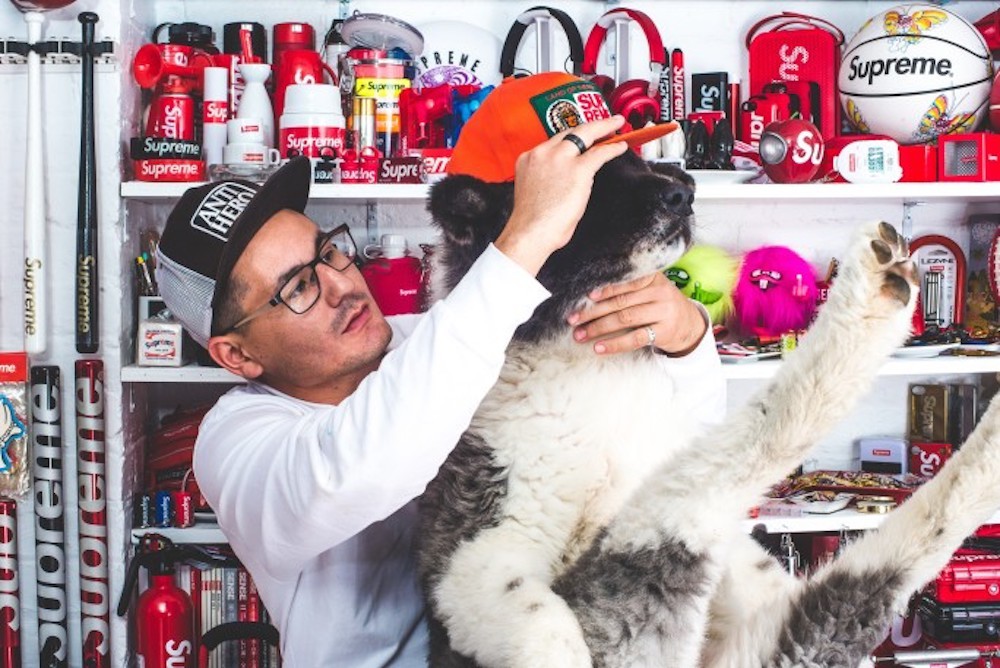 Supreme has some of the most passionate fans, but no one is more passionate and devoted to the brand than Yukio Takahashi.
As a native New Yorker and avid Skateboarder, Takahashi was introduced to Supreme at the young age of 14. Since receiving that first item from Supreme at 14, he has dedicated his wardrobe and lifestyle to the red Supreme logo.
While fuelling his skater boy style as a young teenager, Supreme also offered useful tools and objects that Takahashi could use in his everyday life. In an article by Sotheby's, Takahashi expresses how the brand is "incredibly multifaceted and can be a part of anyone's life in any number of ways." This includes his dog's life, who has received many stylish frisbees and dog bowls throughout the years.
Although Takahashi loves the usefulness of Supreme products, he finds joy in the unexpected and often pointless pieces, such as a brick and a personal favourite, the measuring tape. "Collection is the embodiment of the well-rounded and bizarre spirit of supreme," Takahashi says of his passion.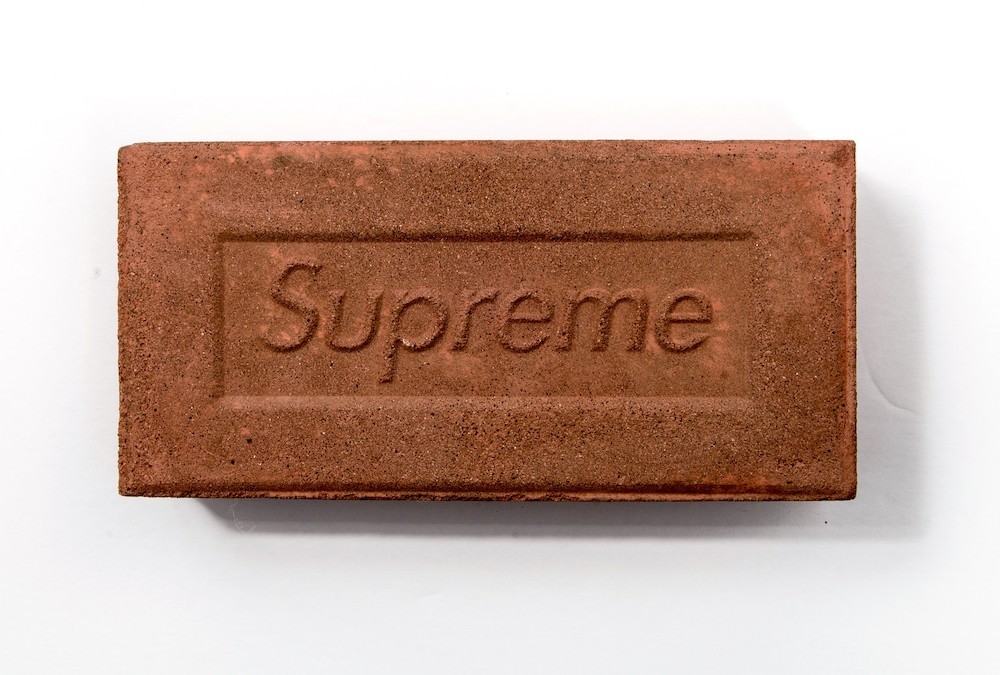 Supreme makes it difficult to obtain their products, selling out within seconds online and having hour-long lines outside their stores. However, the exclusivity of the cult brand has not stopped Takahashi, who has been collecting almost all of Supremes accessories, in every colour, adding up to over 1300 pieces.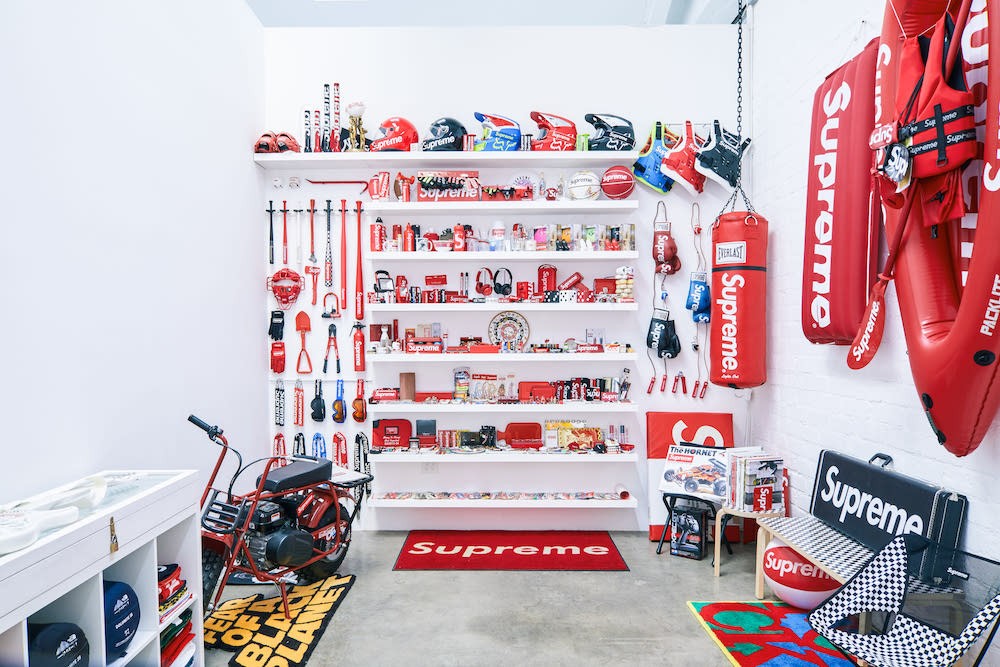 With over 1300 pieces, Takahashi believed his collection was complete and that this year was the right time to sell. Through Sotheby's, the international auction house, Takahashi put up the 1300-piece collection in an online-only sale, called The Supreme Vault: 1998 – 2018, representing the years the items in his collection come from. The auction closed on May 28th and the actual prices that the pieces sold for are still unknown, however, the most expensive item expected to be sold was the Supreme Stern Pinball Machine, estimated to sell between 400,000 – 600,000 HKD (51,000 – 76,000 USD), and has been rumoured to have sold for 150,000 USD in the past.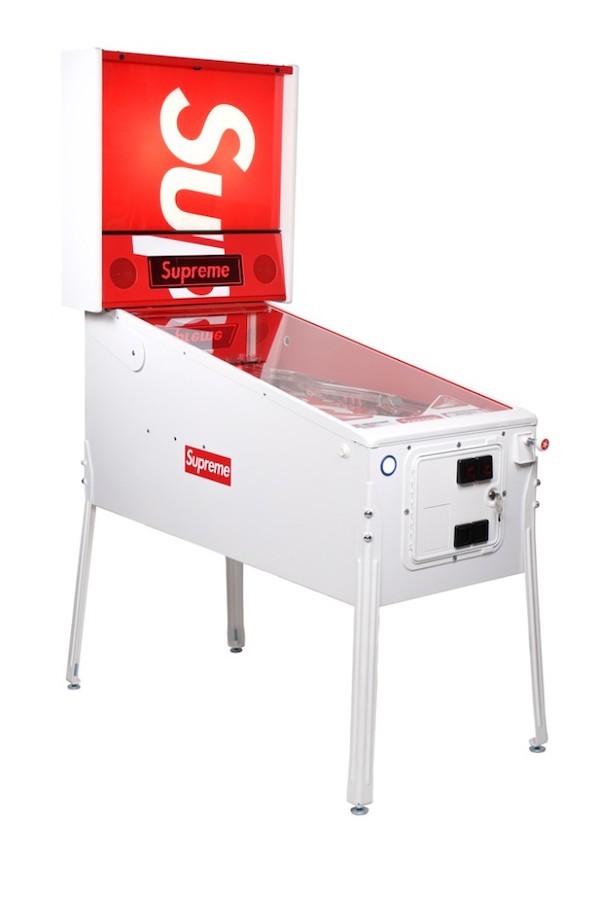 With Takahashi's extensive collection now sold, will the ultimate collector be able to resist the next big Supreme drop?
Check out a video of the collection being set up for auction below!