Yeti Out on making parties in Hong Kong cool again
March 12, 2018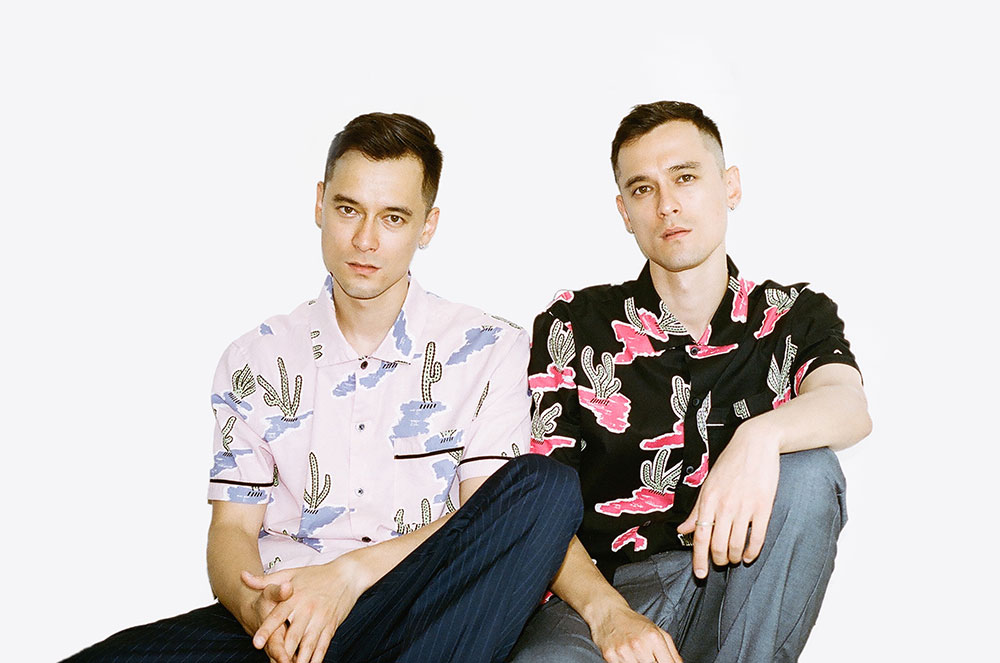 In 2018, being a creative type is no longer a one-track path. Being in the industry, you're probably juggling multiple skills and roles from a range of disciplines. No one knows that better than Arthur Bray. One-third of the Hong Kong/Shanghai/London-based collective Yeti Out, the 30-year-old has worn plenty of hats – model, DJ, editor… the list goes on. This flexibility is something he's emphasised for Yeti Out, which started as a party-promoting music collective that has now branched out into everything from art shows, a record label and a creative agency. And of course, more parties.
Well-known DJs on the Hong Kong and Shanghai party circuit, Arthur and his twin brother Tom are pushing the envelope for underground music in Asia. They're helping genres such as grime, garage, Afrobeat, bass music, house and techno gain momentum in a city that's probably better known for its EDM or pop-filled nightclubs than anything else. Right now, they're setting their sights on local events such as Sonar and Art Basel in March, while concurrently working on an audiovisual set for their record label, Silk Road Sounds. Get to know Yeti Out here – and make sure to catch one of their crazy parties soon.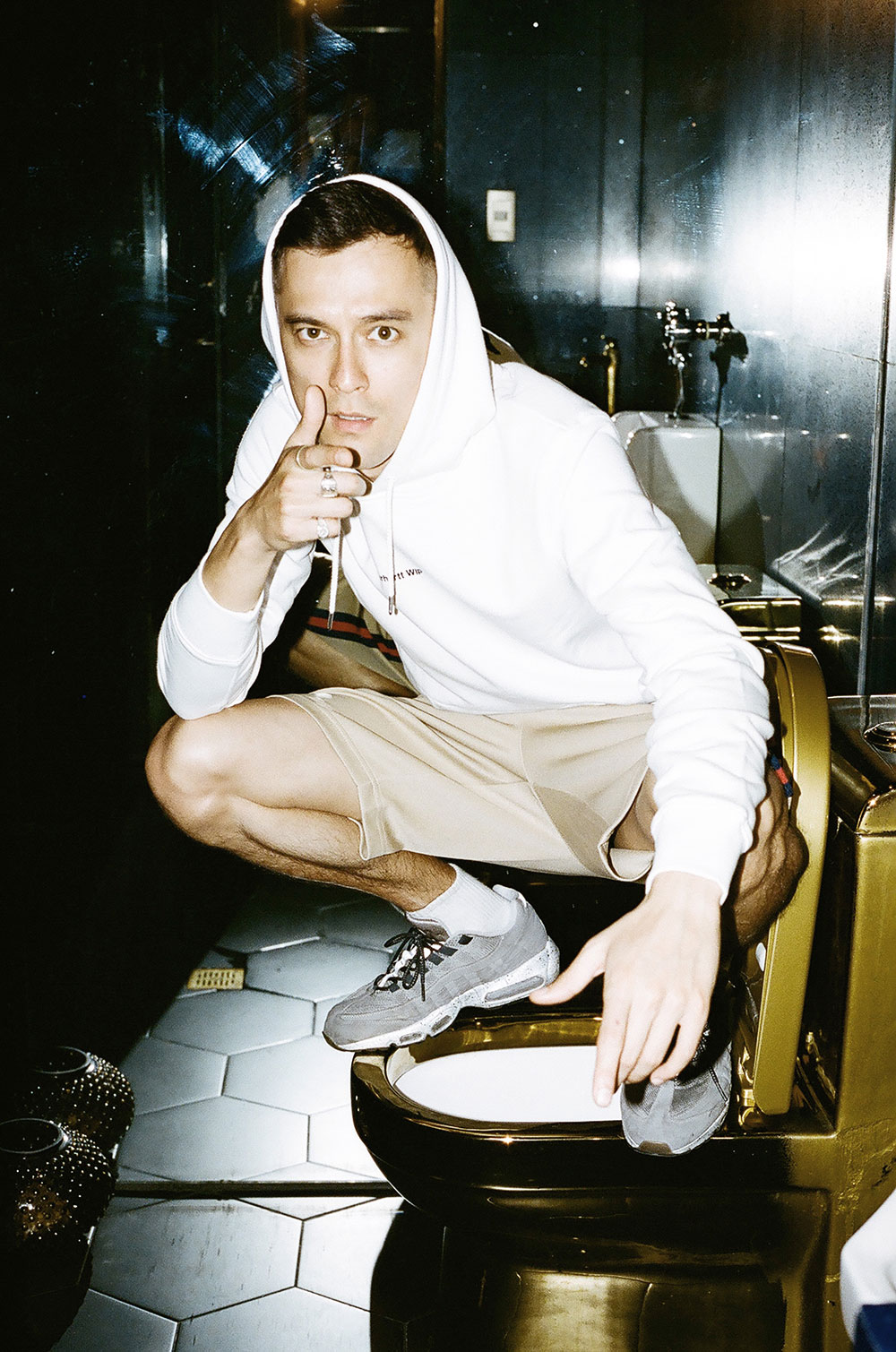 So what is Yeti Out?
Yeti Out is a music collective consisting of DJs, promoters, producers and graphic designers. I launched it with my friend Erisen Ali in London back in 2010 as a party series and blog, dubbed "Yeti in the Basement", before moving back to Asia a few years later – teaming up with my brother and switching up the format slightly to become Yeti Out. We continue to throw pop-up parties, art shows and live performances while overseeing bookings and artist tours around Asia.
How did you and Eri get into throwing parties?
We were going to so many gigs during our London and Brighton university years, and realised we could probably get into half of those for free if we started a blog and could bag a press pass. On the blog, we were doing reviews of artists, events and albums, and had a guest-mix series. After a while, it just made sense to have these DJs actually play in real life, so we started organising little raves here and there.
How did Yeti evolve from a party series into everything you guys encompass now?
Just our ability to pivot. One project informs the next. Producers and DJs don't just play shows; they also have album art, visual presentations, tours, and need management and PR. When we moved back to Asia, things started to pick up due to the limited resources there are to help push quality underground music. For example, we initially started looking for other available cities for artists touring to bring the price down on our local shows in Shanghai and Hong Kong, but then this kind of became a service.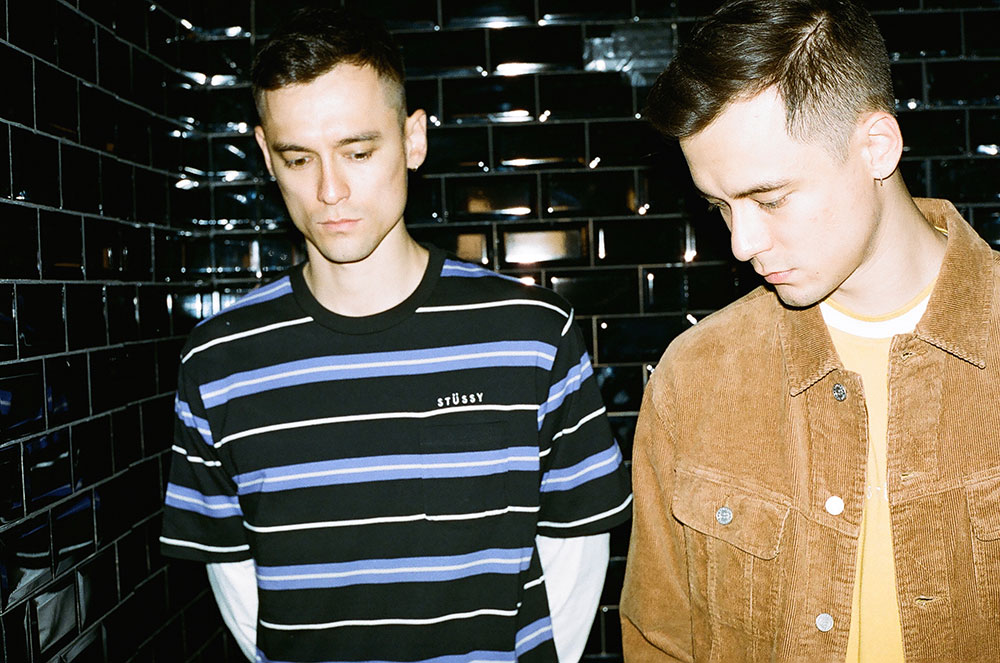 So you brought your twin brother into the mix – how do things work now and what are all your roles?
Tom's based in Shanghai and is an absolute machine. He does like five parties a month or something – residencies, dive bars, live shows, you name it. He takes care of the tours. I'm in Hong Kong and have taken a back seat on promoting consistently so I can focus more on branding – merch, visuals, social media. I also oversee the J-01 gallery, a project and space where artists can show their merch and art before the party kicks off in the evening.
Aside from planning, promoting and playing parties, I heard you guys recently launched a music label and creative agency. What's the story behind that?
We launched Silk Road Sounds as a record label to put out music from talented artists we've met and vibed with. It's important for this to be a brand new and separate entity, so as to not have the artist's work feel overshadowed by the Yeti brand. The creative agency is another way for us to channel our work. We've collaborated with commercial brands such as Kenzo and Dior on events and sound direction, and while some of the Yeti folks are working on these projects, we're applying a different lens and treatment in the process.
What are some of the coolest parties you've planned or played?
Being able to play on the Great Wall of China was nuts; we wrapped up at YinYang Festival with a Yeti Out x Trax Magazine 20th anniversary set. Organising a series of parties in the infamous Chungking Mansions was special. Opening for DJ Dez of Slum Village in Detroit was also cool… tough question!
What's the best thing about having a twin?
We get to do two things at once! I'm playing at Oil in Shenzhen tonight and Tom's at Le Baron in Shanghai… we get to move faster!
This feature originally appeared in the March 2018 print issue of #legend.
Featured Influencers