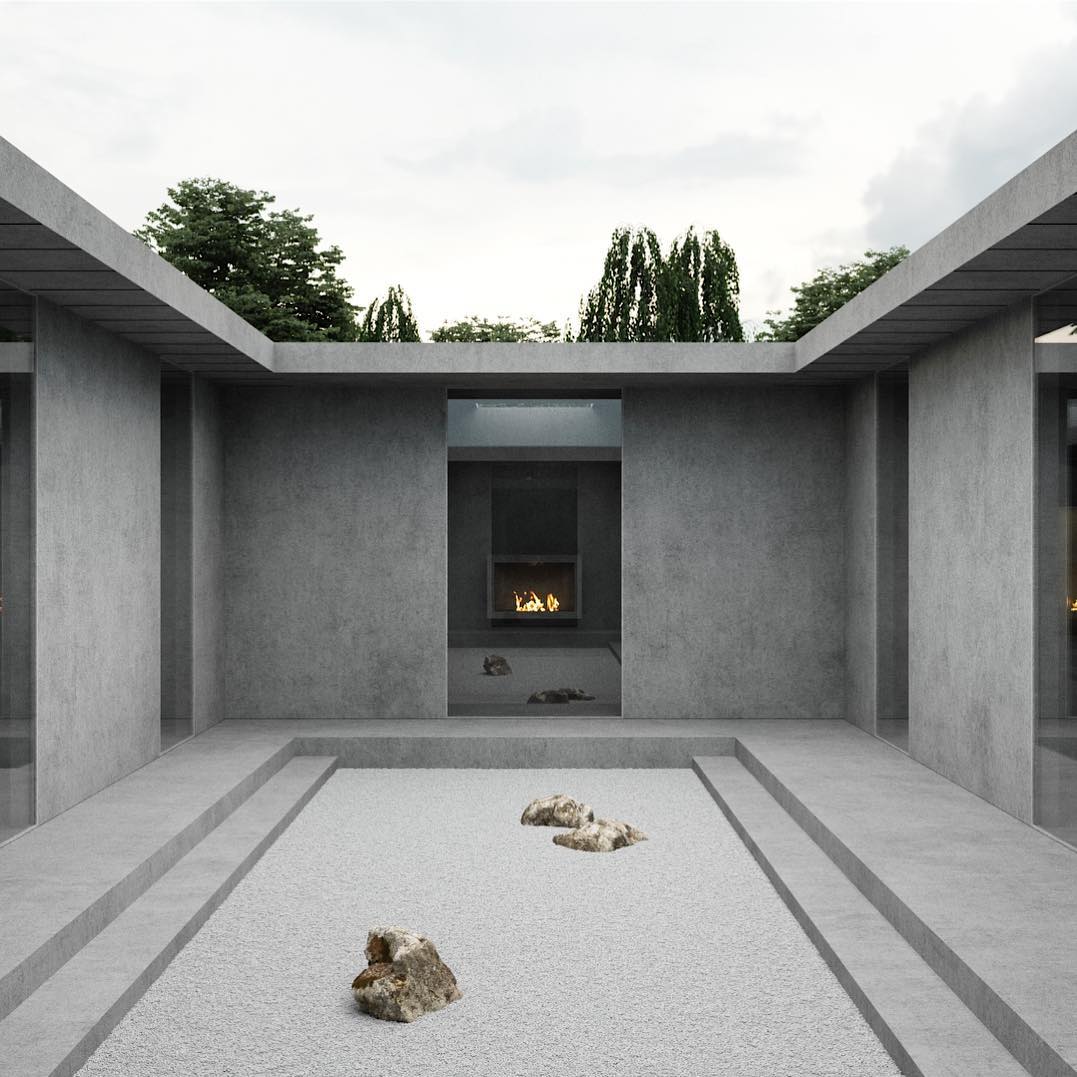 Renderings of Kanye West's first venture into architecture, the Yeezy Social Housing Project, were just posted on Instagram and offer a first look at the prefabricated concrete structures that seem to dominate the style of the project.
The images were released by West's collaborator Jalil Peraza and depict a minimal concrete building developed around a courtyard. According to some preliminary information, the low-income living quarters would resemble the aesthetic of the YEEZY HQ in Calabasas, California.
The recent updates came only one month after the rapper and designer announced his intention to expand the YEEZY universe into the realm of architecture and design via Twitter. In the tweet, he also stated his aim to "make the world better" thorough social housing. 
In addition to Peraza, who is the creator and owner of innovative pop-up structures Face Module, West is collaborating with Petra Kustrin, Nejc Škufca, and Vadik Marmeladov.
Yeezy Home is part of the YEEZY company, the fashion label that West developed in collaboration with Adidas in 2015 and that has become enormously popular over the years. The brand represents a specific aesthetic and cult lifestyle that has devoted followers all over the world. Hopefully, they will soon have the chance to live in a YEEZY house.