Meet Hong Kong's most opulent egg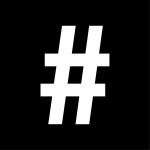 By: Sarah Engstrand
December 12, 2018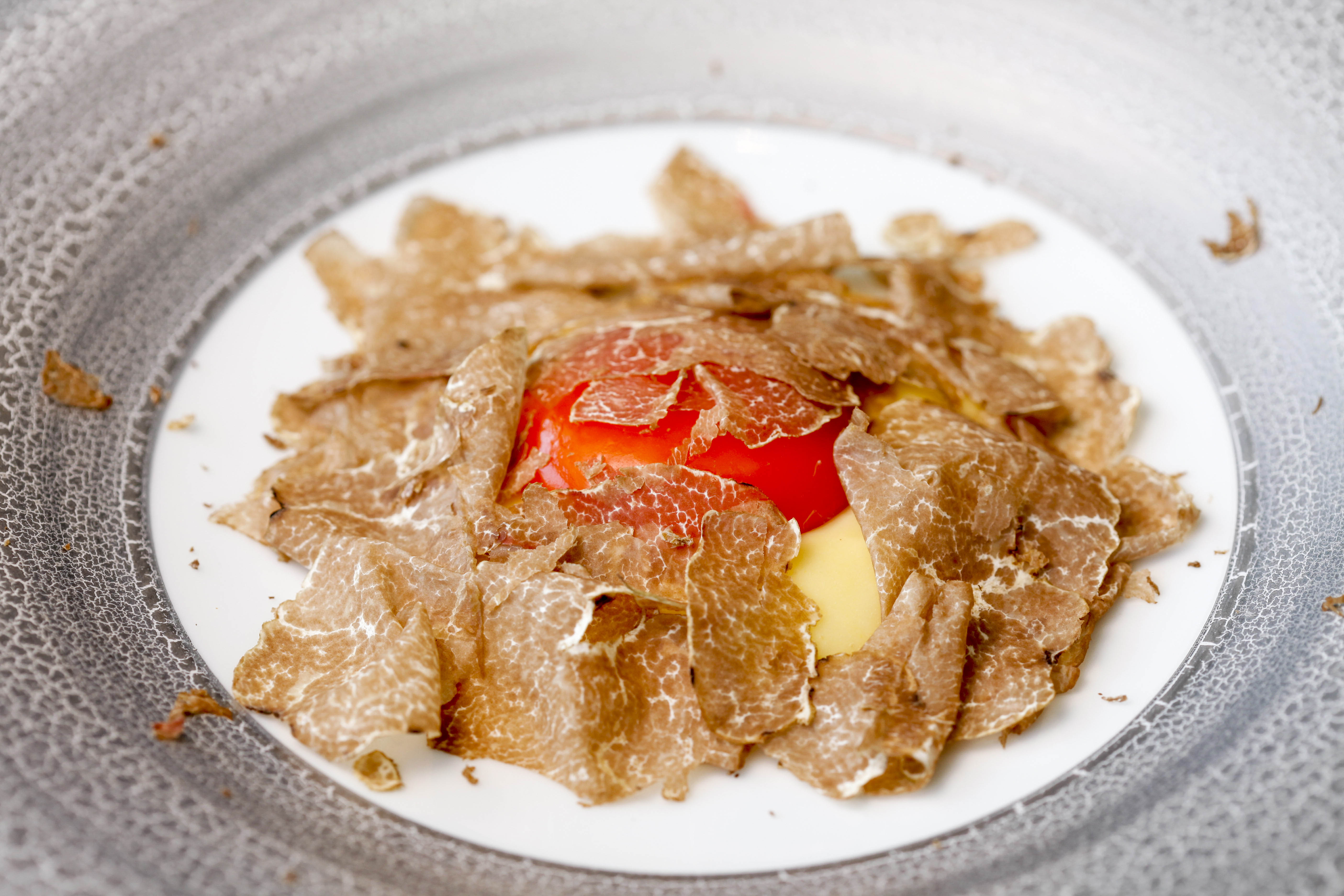 If you think all eggs are created equally, you are woefully mistaken. There are your regular, run-of the mill hen eggs, of course. Then there are whimsical quail eggs—perfect for salads—rich duck eggs—ideal for baking— and even ostrich eggs, which make for a rather dramatic version of egg and soldiers.
But above them all in rank and status is the Yatsugatake egg.
These prized ova are the product of Nakamura Farm, and are rarely found outside of Japan. They are famed for their bright orange-red yolk, creaminess and subtle sweetness, and there's just one place in Hong Kong you can find them— à nu retrouvez-vous, or simply, à nu.
"The egg was first introduced to the chef-owner of à nu in Tokyo (Shohei Shimono) by one of our local suppliers. They travelled back and forth to visit the farm about five or six times over seven years," explains Wesley Cheng, the Hong Kong restaurant's operations manager. A labour of love, considering it's more than a two-hour drive from the centre of the city.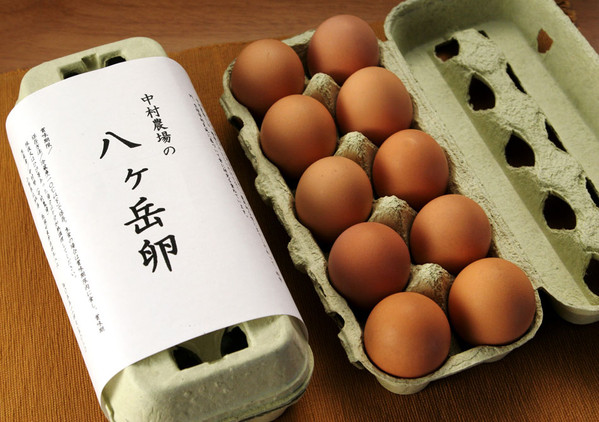 Due to their exceptionally high standards, Nakamura Farm only produces a limited number of eggs – which means the demand far outweighs the supply. The farm is in the privileged position of being subjective, choosing exactly who they supply to. And earning their favour takes time. Five years to be exact— at least that's how long it took à nu to serve the eggs.
And now à nu Hong Kong will be the first to import them into the city, at a startling HK$13 each. For context, that's almost seven times the cost of a typical hen egg.
One might wonder – is an egg worth all the trouble? For à nu, the answer is a resounding yes. "It is almost the best egg you can find!" says Cheng, who describes his first taste of the egg as "absolutely amazing". The restaurant ships a new batch in every week to ensure optimal freshness.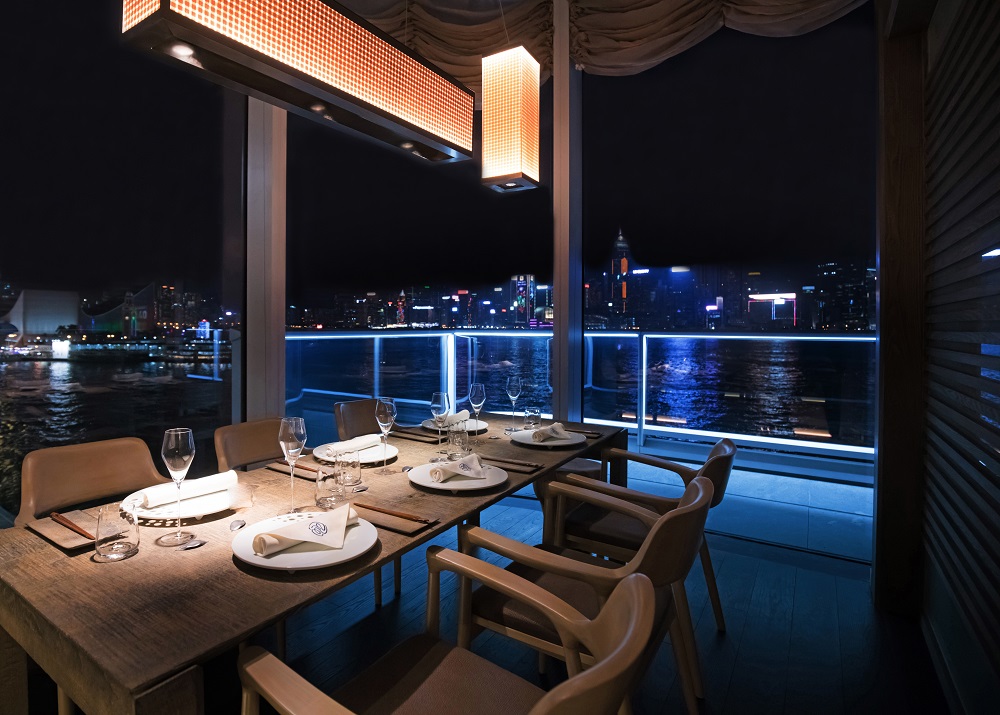 Nakamura Farm is located on the southern side of the Yatsugatake Mountain. It's quiet here, with fresh air and clean water—the perfect spot for raising the free-range Kaijishamo chickens. With undisturbed land to roam and a stress-free life, it's no surprise that this flock produces some of the best eggs in the world.
But there's one more, slightly unusual, reason for their exceptional product: their diet. The birds enjoy a carefully curated menu of raw herbs and spices like turmeric, aloe, ginseng, seaweed, garlic and red chili. Interestingly, chickens can't taste spice – they don't have the receptor that picks up on the capsaicin compound— so they love a good chili pepper. In fact, it's been used for years to encourage egg production.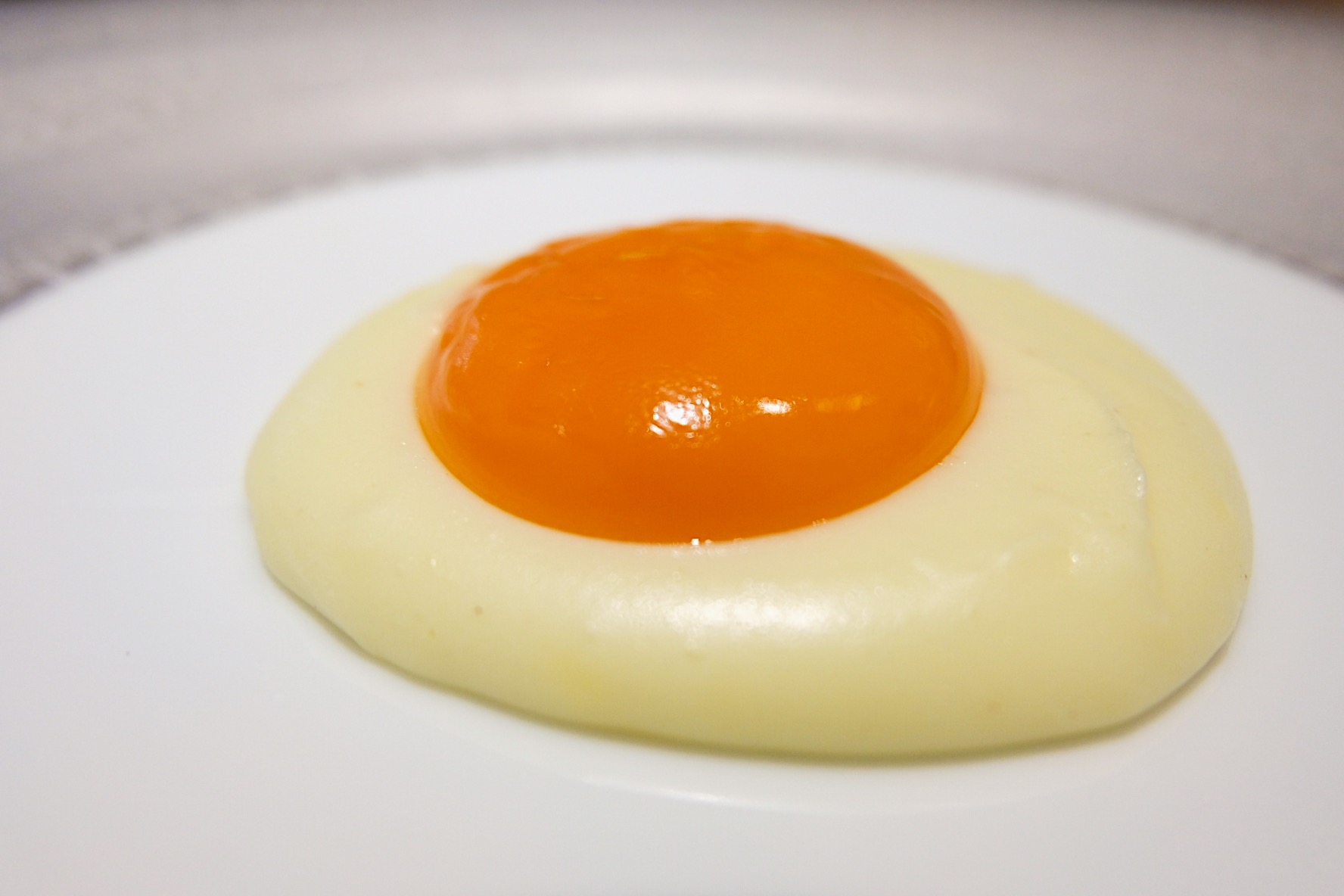 This unique diet keeps the chickens so healthy that they (and their eggs) can be eaten raw, Cheng notes. And he's backed up by research— a 2001 study showed that capsaicin cut the number of Salmonella cases in chickens by almost half.
The Yatsugatake eggs have an extraordinary origin story, but ultimately, they are still humble (delicious) eggs. And at à nu, they recommend having them poached or raw to allow their rich flavour to shine. The aligot with tome fraiche and a Yatsugatake egg yolk, pictured above, is a perfect dish to experience the egg for the first time. A few white truffle shavings never hurt either…
à nu retrouvez-vous, Shop OTE 402, 3-27 Canton Road, Tsim Sha Tsui, Hong Kong, +852 2770 6222