Worlds Best Restaurants Massimo Bottura on Breaking Culinary Traditions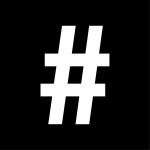 By: #legend
September 1, 2016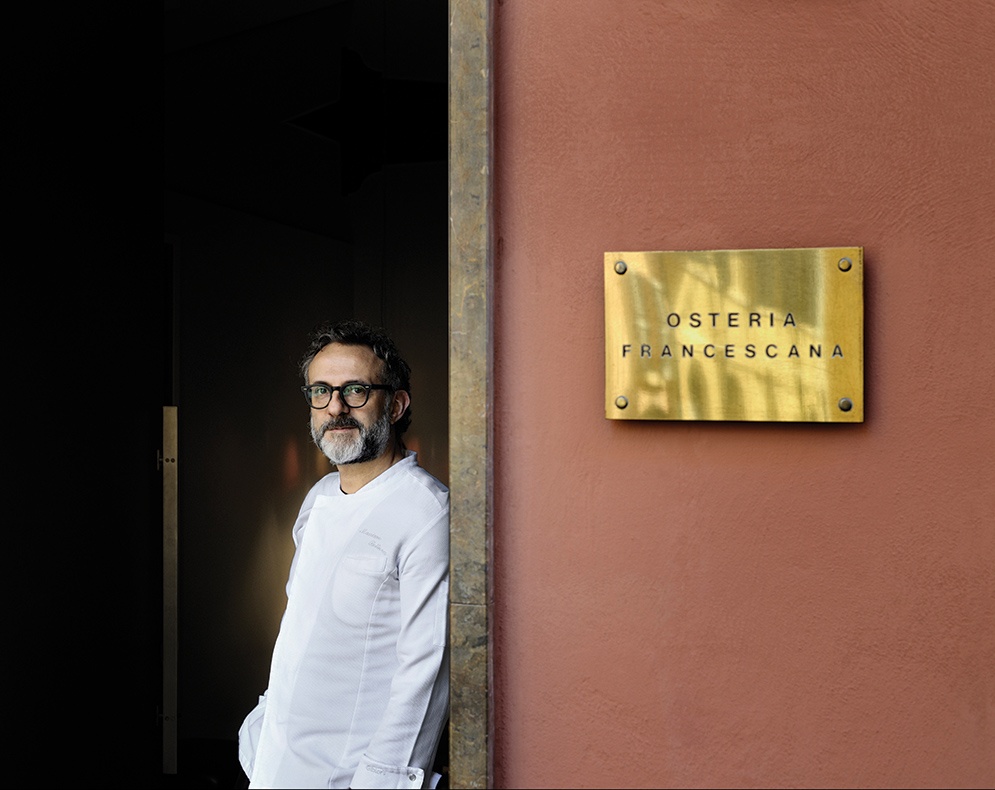 When Massimo Bottura mounted the stage in June to accept Osteria Francescana's award for being The World's Best Restaurant among The World's 50 Best Restaurants, the Italian chef whipped out an Italian flag and waved it as the crowd cheered. It was a big moment for Bottura – and a big moment for his country, as a restaurant in Italy had never before won the top award. Bottura allowed his joy to consume every fibre of his being, and few could help but celebrate with him. Here was an esteemed figure in the world of food, attending a highly prestigious event and letting it all hang out: kissing, laughing and dancing.
That is how Bottura always is. Rarely will you find a photo of the 53-year-old without a mischievous, half-goofy and utterly toothy grin. The chef's zest for life shines out from every image of him captured, whether filmed for a documentary or snapped for Instagram. His eyes crinkle behind a pair of dark-framed glasses and his chin bristles with a beard in 50 shades of grey. Bottura always looks approachable, warm and jolly – every inch the Italian chef.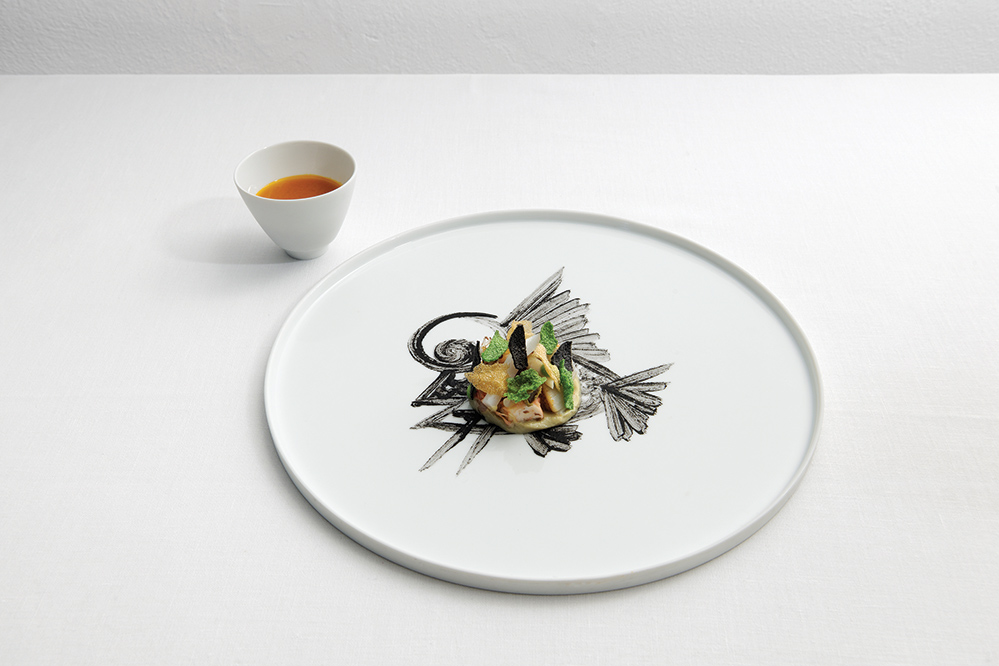 The levity of Bottura's public demeanour belies the seriousness of the work he does in the culinary world: the business of dragging Italy's very traditional cuisine into the future. "Whether we realise it or not, culinary traditions are constantly being broken," he says. "It is a mistake to think that they should be stagnant or put under glass." His words are meant to explain the evolution of his cuisine over the past 20 or more years. But they might as well be interpreted as chastisement of Italians for their dogged resistance to change the way Italian food is served.
"What is a traditional recipe, after all?" Bottura asks. "Most likely, it is an experiment or an improvisation that was successful, surprisingly delicious. Some of the most famous recipes from the Italian kitchen have come out of a seemingly empty pantry: some leftover bread and a handful of good luck. I like to think that our kitchen at Osteria Francescana is connected to this tradition of innovation, experimentation and trial and error. We try to keep ourselves constantly in evolution by never taking for granted that we know everything, but that there is always something more to be discovered in the kitchen."
Bottura has been chanting this mantra for more than 20 years, since he opened Modena-based Osteria Francescana in 1995. At the 1997 Venice Biennale he laid eyes on a havoc-wreaking work of art, and it was a revelation to him. He was inspired to make his mark by wreaking some havoc of his own in the world of traditional Italian cuisine, much loved though it is.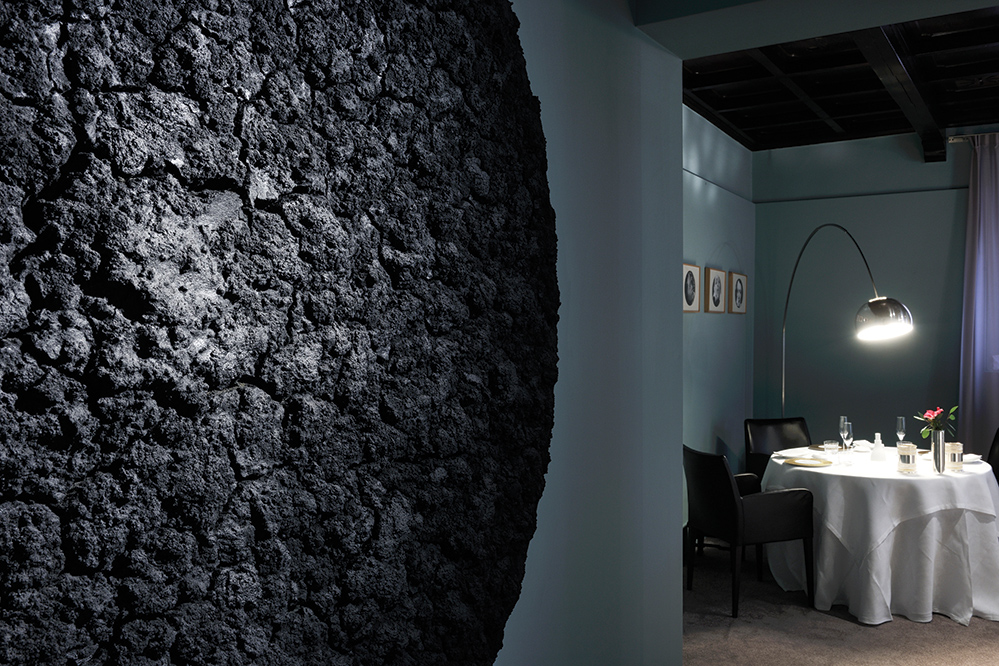 The chef's first efforts were not received well. "There was a moment at Osteria Francescana when it really felt like we were walking through the mud and not getting anywhere. The guides were giving us very lukewarm reviews, we couldn't pay the bills and everything looked very dark," Bottura says. "At that moment I had several offers outside of Italy, and really thought about leaving." His wife, Lara Gilmore, dispelled such thoughts. "Lara put her foot down and said, 'No. We have to stick it out because you will always regret it if you leave. Just think about how much more it will mean if you stay and succeed'."
With Gilmore's support, Bottura continued to innovate in the kitchen, coming up with dish after dish that unravelled the seams of beloved Italian classics and reconstructed them with a radically artistic flair. The chef gives his dishes tongue-in-cheek names: The Crunchy Part of the Lasagna is named after his favourite part of a lasagne, and Oops! I Dropped the Lemon Tart was a sous-chef's exclamation when he dropped a lemon tart, and so accidentally created an item that made it onto the menu.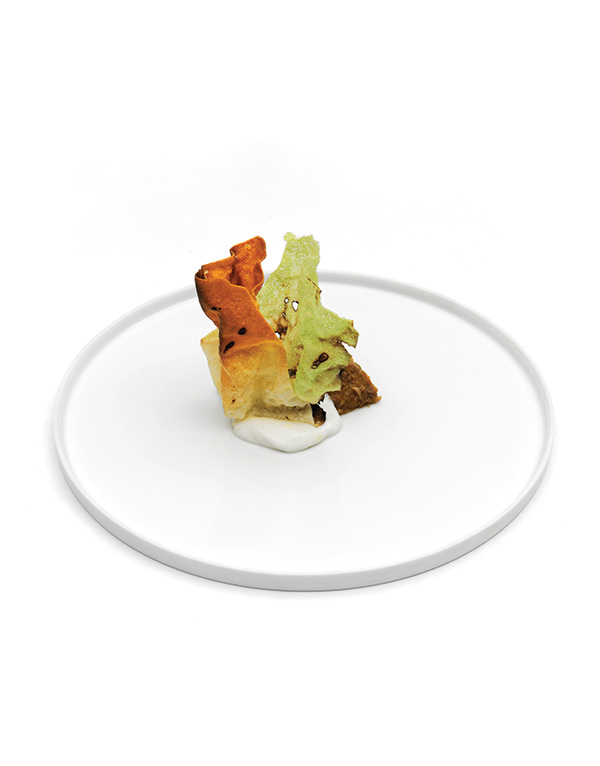 In 2002, the magazine L'Espresso gave Osteria Francescana one of its first favourable reviews. Later that year the restaurant gained its first Michelin star. In 2011 it had three Michelin stars. "Here we are, after 21 years, number one on the World's 50 Best Restaurants list," Bottura says. He gives Gilmore the credit she is due, saying: "Having someone who believes in you even more than you is a very good thing indeed".
Bottura takes none of his success for granted. He has repeatedly said that his restaurant's accolades give him a platform for the advocacy of greater causes. He directs his efforts toward "raising the bar of the Italian kitchen, inspiring the next generation to cook even better than me, making a difference by using your voice to change food policy", he says. "Really, at the end of the day, it is about making more good food for everyone."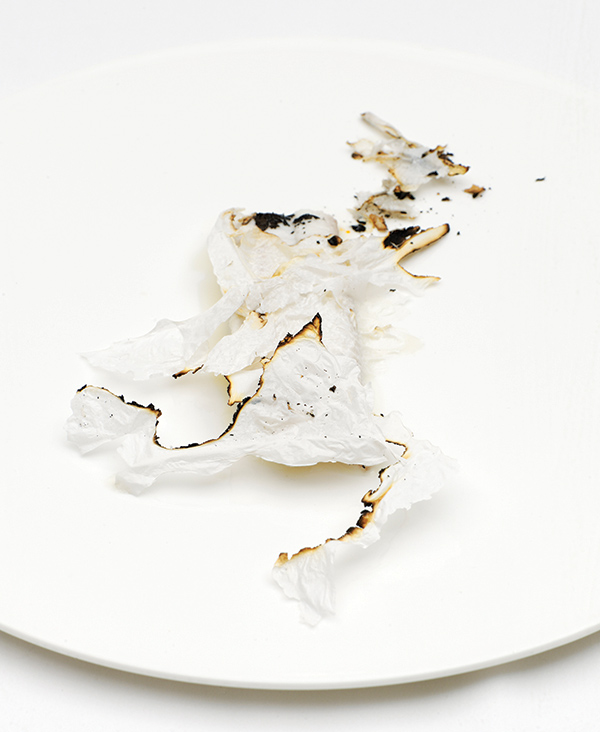 The world of food has no lack of demon chefs. Think of Gordon Ramsay and your next thought is the Hell's Kitchen television series. Anthony Bourdain growls his way around the world's most sublime places to eat food with his devil-may-care attitude. Hong Kong's Alvin Leung proclaims his moniker – which means, literally, demon chef – loudly and proudly. It seems that some sort of rebellious, rock star machismo is necessary in the culinary world if chefs are to achieve fame.
In Bottura's case, the renown that his restaurant and cookbooks have achieved is matched by the noise he makes about stopping food going to waste. He harnessed his fame in setting up last year a soup kitchen in Milan, a bold venture called Refettorio Ambrosiano. He and a few other star chefs, including René Redzepi, took leftovers and made them into culinary masterpieces to feed the city's poor. Bottura also set up Refettorio Rio in Rio de Janeiro for this year's Olympic Games, with a view to making 19,000 meals and saving 12 tonnes of food from the waste bin. He and film legend Robert De Niro are in the early stages of establishing another soup kitchen, this time in the Bronx in New York. "With this project, we are not only feeding people food, but also hope," says Bottura.
The chef's climb to the top was a long one, fraught with challenges, but Bottura accepts graciously the changes the ascent wrought in him. "It wasn't a battle. It was about growing and maturing in a natural and organic way," he says. "Every year we worked harder and harder to improve the restaurant and mature as chefs. Recognition came slowly – but it did come, a little at a time. This is actually a blessing in disguise, because we have had the time to grow. As my father-in-law always reminded me, 'Be like a tree, grow slowly'."