What to watch this TV season on Netflix
September 26, 2018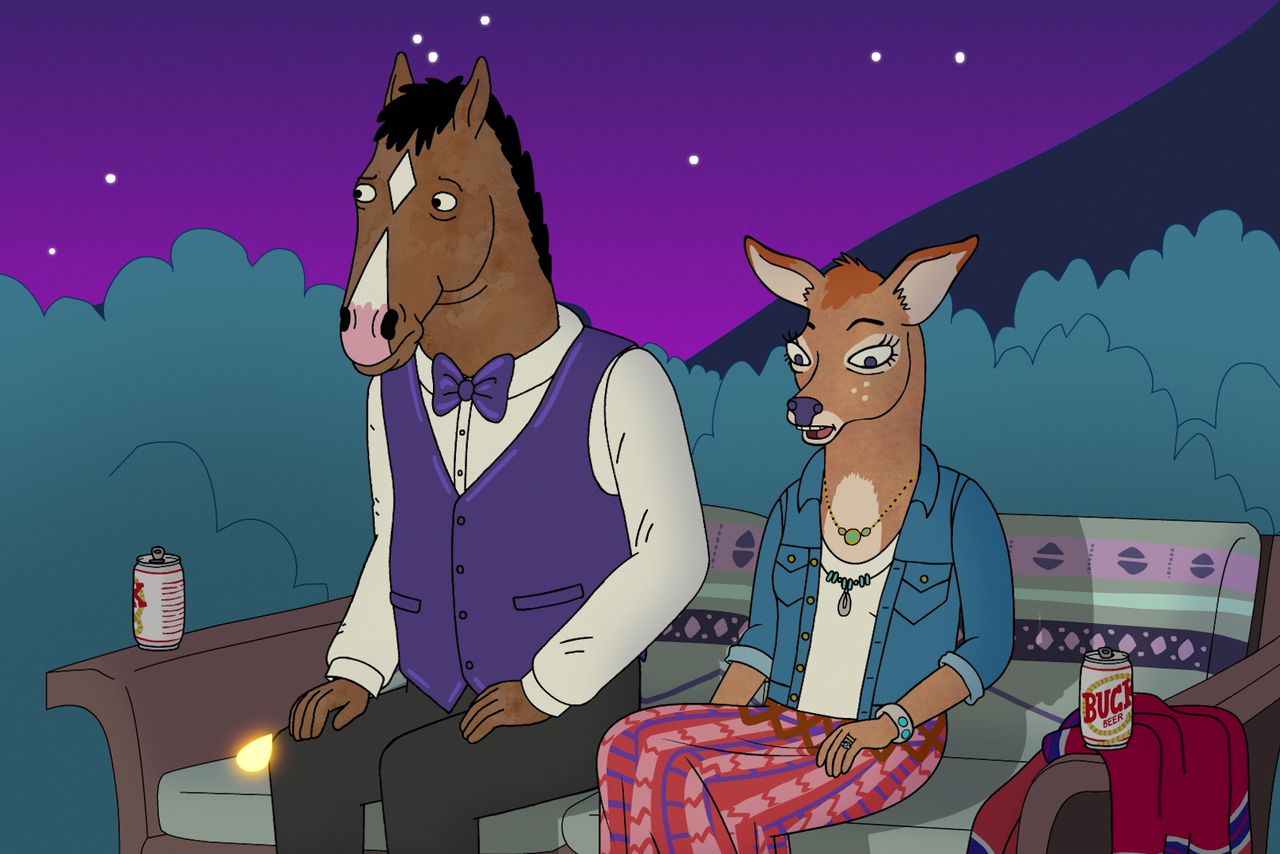 Something beautiful happens between September and October of every year, and I'm not referring to the colours of Autumn making their scenic appearance, but obviously to the new, glorious beginning of the TV season. 
Each year, TV addicts anxiously wait for our favourite shows to come back and we meticulously go through dozens of pilot trailers to pick the shows that we want to start – or try to start – watching.
As we all know, there is too much good TV to watch at the moment, so we narrowed it down to Netflix, which premieres its original shows at the same time around the world, and picked our favourite releases of the season.
Here's what you should watch this fall on Netflix:
BoJack Horseman, Season 6 
BoJack Horseman is much more than a funny adult animated comedy. After five seasons, it has touched upon much deeper themes than most comedies do, especially depression. Netflix's hit is finally back with the much-anticipated season six.  
Stranger Things, Season 3
Ahoy! Something is coming… to Hawkins, Indiana! pic.twitter.com/BI4wFRVzvB

— Stranger Things (@Stranger_Things) 16 July 2018
Ok, we might have to wait a bit longer for this one, until early 2019 specifically, when TV's favourite kids and teens will be back for season three of the pop-culture phenomenon that has conquered the world and kept us glued to the screen for hours. Rumour has it that the show's creators are taking longer to produce this season because they want to give fans something bigger, and we couldn't be more excited. In the meantime, If you really can't wait to explore the eerie Upside Down again, you can dip into the Stranger Things universe through the countless interactive content that Netflix has created for fans of the show. 
American Vandal, season 2
If you're into TV satire, there's a great chance that you loved the first season of American Vandal, the mockumentary series that mocks true crime documentaries like Making a Murderer. Season two just landed on Netflix and, according to critics, is even better than the first one.
Dear White People, Volume 3
While we don't know exactly when Dear White People will return for its third volume after the incredible cliff hanger at the end of the previous season, we know for sure that it will happen during this TV season and that the show's charismatic narrator Giancarlo Esposito, a member of Winchester's secret society, will play an active role in the story development. We're excited to see what's in store for the characters, especially after seeing the renewal's announcement featuring Esposito himself. 
Atypical, Season 2
The coming of age dramedy centred on the life of autistic Sam is too heartwarming not to be excited to see more of it. While the series was partly criticised after its first season for the lack of autistic actors and for its inaccuracies in portraying autistic characters, producers have made an effort to be more inclusive and sensitive on the new season and the result is an even better product than its predecessor.
Sisters, Season 1
Australian drama Sisters will not surprise you for its storyline – because it's arguably predictable and not too exciting. But, it's definitely worth watching for its character development and the show's performances. As a newbie to Aussie TV, the story of three "accidental sisters" related as a consequence of an in0vitro fertilization accident, it's the right feel-good, breezy show to get a glimpse into contemporary Australia.