What to watch on Apple TV+ in February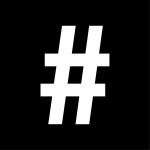 By: David Ho
February 6, 2023
This February, Apple TV+ has a good selection of releases for you to curl up and watch, whether on your own or with your Valentine's date. Here are five picks we are excited for
Sharper
Another film for Apple TV+ from regular collaborator, indie studio A24, Sharper features a stellar cast with A-list stars like Sebastian Stan and Julianne Moore. The plot revolves around Max, a disenchanted New York City man, who turns the tables on his own wealthy family for not accepting him.
His way of revenge? Conning the city's high society movers and shakers. The Benjamin Caron-directed heist film is inspired by other cinematic gems such as The Sting and The Usual Suspects. Sharper will have a limited theatrical release on February 10 before arriving on Apple TV+ on February 17.
Release date: February 17
Servant (Season 4)
The M. Night Shyamalan produced psychological horror series started in 2019 and has now arrived at its fourth and final season.
The series follows Lauren Ambrose and Toby Kebbel as Dorothy and Sean Turner, a grieving couple dealing with the death of their infant son Jericho. They allow a nanny (played by Nell Tiger Free) into their lives to look after a reborn doll used by the couple to deal with their trauma.
However, Leanne the nanny is not quite who she seems. So unsettling and otherworldly consequences soon follow.
Showrunner Shyamalan already has a reputation as one of the most exciting producers of this genre, starting from his breakthrough film The Sixth Sense. The writer-director's work on this series already has some devout fans so this is the last time to ride the train with them as episodes come out weekly.
Release date: Episodes throughout February
Also see: 5 Netflix shows to heat up February
Truth Be Told (Season 3)
Truth Be Told is a crime drama series starring the always captivating Octavia Spencer as Poppy Parnell, a true-crime podcaster and investigator who uses her skills to solve crimes.
In previous seasons, we've seen Poppy help with the wrongful conviction of the 1999 murder case of Stanford professor, Chuck Buhrman, and the murder of a photographer/filmmaker. The new third season sees Poppy working with a high school principal to investigate the disappearances of several young girls whose cases have not attracted media attention.
Expect cinematic detective work brought to life by strong performances and gripping stories. For book fans, the series is an adaptation of Kathleen Barber's popular novel Are You Sleeping.
Release date: Episodes throughout February
Shrinking
An all-new Apple TV+ comedy series, Shrinking is about Jimmy (played by Jason Segel), a therapist grieving the loss of his wife.
Sometimes you need to break down to have a breakthrough. In an attempt to move past his issues, Jimmy decides to be brutally honest in his own life, encouraging that in the lives of his clients, friends and family. Developed by Brett Goldstein, Bill Lawrence (of Scrubs fame) and Jason Segel, the series also stars Harrison Ford, Jessica Williams, and Michael Urie amongst others.
Release date: Episodes throughout February
The Reluctant Traveler with Eugene Levy
Executive-produced by and starring Eugene Levy, the series finds the Schitt's Creek actor on the go around the globe. His journeys take him from one destination after another, showcasing the incredible hotels, beauty and environment of places like Costa Rica, Japan, Finland, and the US.
The delightfully off-kilter Levy adds a sense of humour and wonder to the international escapades.
The series premieres on Apple TV+ on February 24 as an eight-episode watch.
Release date: February 24
Also see: What to Watch on Disney+ this February