#WearaDamnMask: Take it from Lizzo, Naomi Campbell, Tory Burch and more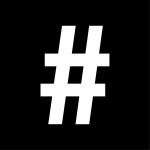 By: Alyanna Payos
July 6, 2020
The verdict is in – masks WORK. It's all in the numbers, so if we're going to beat this Covid-19 pandemic, you already know what you should do: #WearADamnMask. While some countries have been faring relatively well with the pandemic, others are failing terribly.
Earlier this week, Tory Burch shared a selfie with a mask on, alongside the hashtag #WearaDamnMask. She stressed the importance of wearing a face mask in public spaces as a simple way to help fight against the spread of Covid-19, the rates of which are still incredibly high in the United States.
Here are a few celebrities from across the globe who took part in the challenge, or some who just serve as a constant reminder to… wear a damn mask!
Kourtney Kardashian
Because wearing a mask directly helps fight the spread of this pandemic, bible.
Prabal Gurung
Wearing a mask doesn't have to get in the way of your style. Here, Prabal Gurung wears his Limited Edition Floral Jacquard Face Mask in white.
Lizzo
Taking a dip in the pool in a matching bikini, gloves and face mask set, we expected nothing less from Lizzo.
Kaia Gerber
Kaia celebrated her healed elbow, and we celebrate her concern towards public health and safety.
Patrick Dempsey
Grey's Anatomy star, Patrick Dempsey, tells us we don't have to stay up all night to save a friend. Just wear a mask.
Lee Min-Ho
This selfie quite literally spells it out in black and white for us – wear your masks, people.
Jennifer Aniston
We're still not sure if she's getting any older, but these are some true words of wisdom, Jen!
Naomi Campbell
If Naomi can go all out for safety, you can do it too, ladies.
Tina Leung
Knowing the importance of a good pattern and a surgical face mask is top priority for this stylish New Yorker.
Janice Man
Janice Man shows that peace signs and face masks lead to greater peace of mind.
Hugh Jackman
Rumour has it that every time you try leave without a mask on, an outraged Hugh Jackman awaits you.
See also: Social etiquette for everyday situations during Covid