Chef Virgilio Martínez Véliz on new restaurant Ichu Hong Kong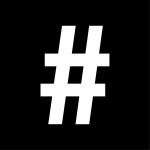 By: Sarah Engstrand
September 13, 2018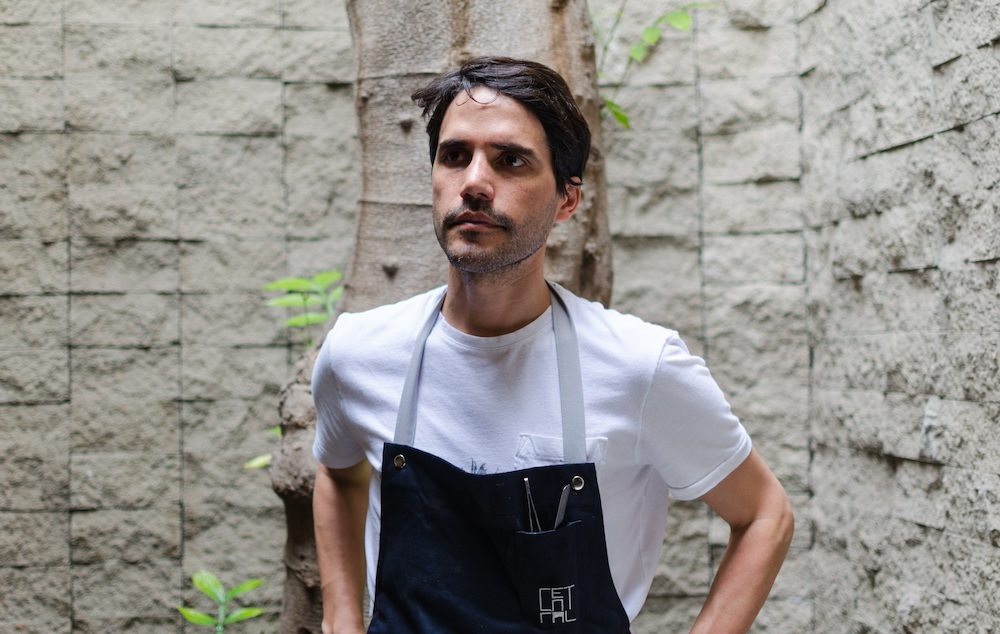 Hong Kong is finally getting some seriously good Peruvian food. Not Nikkei, not imitation – real, honest Peruvian food. Famed Peruvian chef and restaurateur Virgilio Martínez Véliz has teamed up with Bulldozer Group to open Ichu, a relaxed Peruvian restaurant in the new H Queens Building that pays tribute to the country's rich biodiversity and melting pot of cultural influences. Korean chef Sang Jeon will oversee day-to-day operations, but Véliz will maintain final creative control. It is his first restaurant in the region.
Véliz is one of the most exciting chefs working today. He has made it his personal mission to bring the complex and diverse cuisine of Peru to the world. Never one to do things by halves, he has gained international acclaim for his modern approach to ancient, indigenous ingredients, like a potato grown at 5,000 meters above sea level and kushuru, a cyanobacteria that thrives in high-altitude wetlands. He even helped start a research arm for his group that travels across Peru, collecting, cataloging and studying the nation's wild-growing produce.
In Peru, he celebrates the land and its history with Central and Mil. The former is currently The Best Restaurant in South America and the world's sixth best restaurant, as voted by World's 50 Best. Dishes are served by altitude, starting 20 meters below sea level and finishing with ingredients harvested 4,000 meters above. Mil, opened in February, is located high in the mountains of Cusco, and looks out over the Inca ruin of Moray. Its menu is an ode to the ancestral cuisines of the Andean people.
And now, Hong Kongers can try some of Véliz's dishes without ever leaving the SAR. We spoke with chef Véliz ahead of the official opening and asked him about the casual new concept.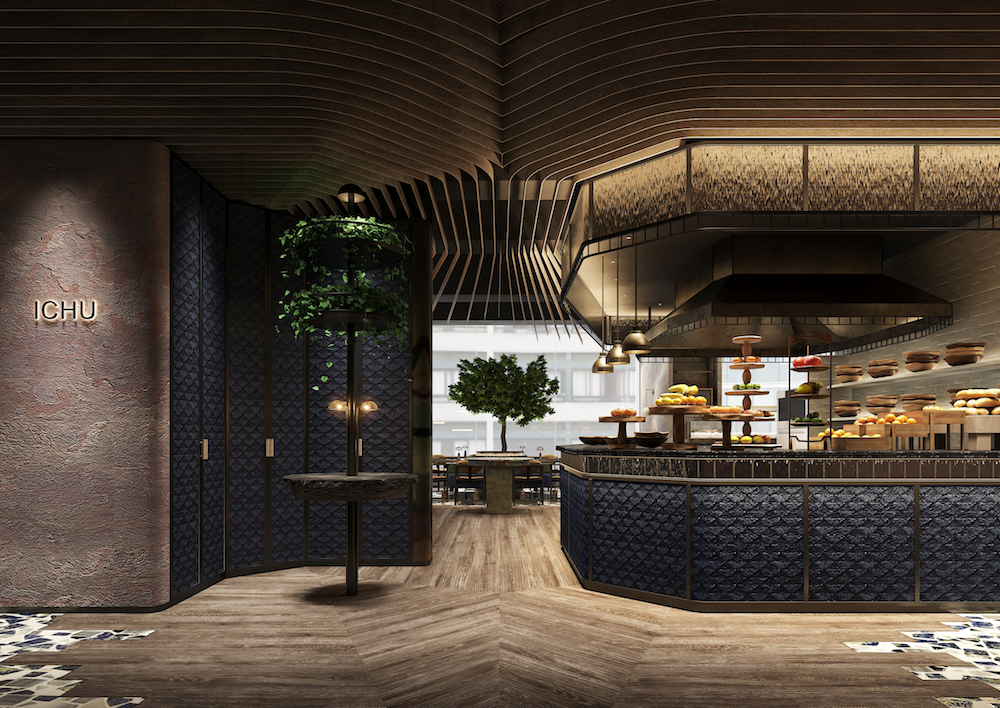 What kind of flavours can we expect at Ichu?
It's been very exciting for us opening Ichu, and we loved the idea of taking Peruvian cuisine across the world to Hong Kong. The city has such a strong food culture and identity, which I find very inspiring and it was easy to find the quality and variety of ingredients that could bring our dishes to life.
What are some of the must-order dishes for a first-time visitor?
Ceviches with fresh seafood are a Peruvian staple: our ceviche clasico uses snapper marinated with lime juice and served with sweet potato, choclo and toasted cancha, two different types of Andean corn.
The quinoa is another dish I really enjoy, it is a simple side dish yet one that is perfectly nuanced. It's presented in three colours, which makes it very striking. There's red (beetroot juice), green (spinach) and black (natural) quinoa, which are paired with goat cheese for a creamy finish. The dishes are made to share and I'd encourage guests to come with an open mind to try everything!
Your restaurants, especially Central and Mil, are celebrated for their indigenous Peruvian ingredients, where will you guys be sourcing your produce for Ichu?
Our concept for Ichu is to create traditional dishes using Peruvian ingredients. In the kitchen, we're working with different varieties of potatoes, corn and limes that are from Peru, as well as Amazonian fruits and plants but most of the ingredients will be sourced locally or from around the region. It's an opportunity for us to explore the local produce in Hong Kong to develop dishes that continue to push boundaries and that adapt to the local palate.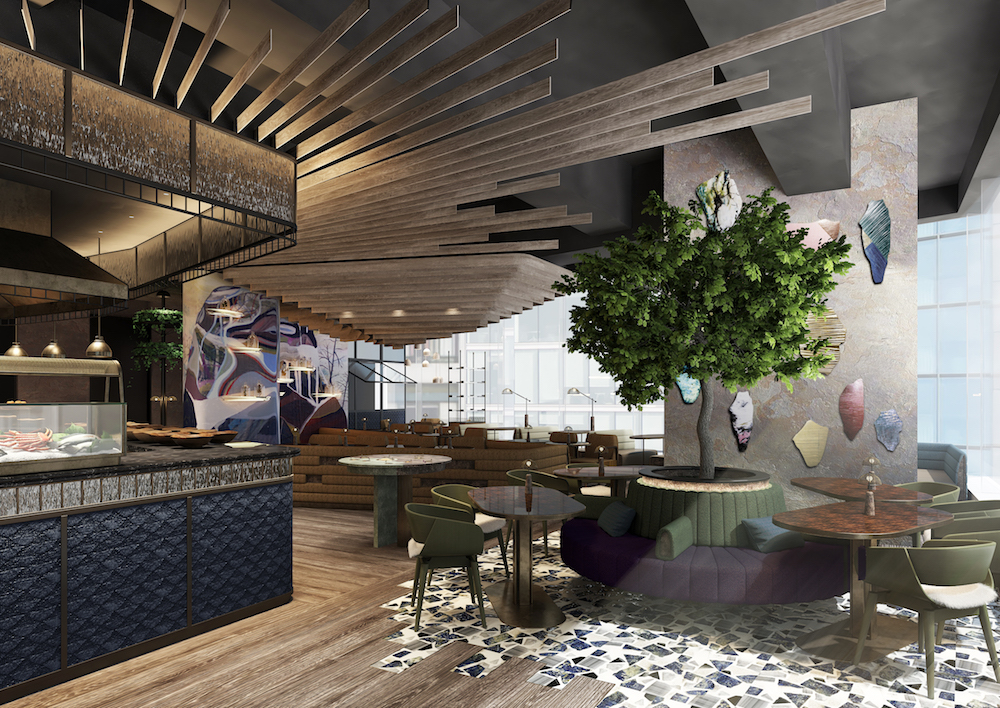 You have a philosophical approach to food – for example, the connection with the land that happens when you eat potatoes cooked in the soil that grew them. Are you going to try and maintain this approach here?
This philosophy is very much ingrained in the identity of Central. Our culinary foundation lies in research and exploring unknown regions, where we are defining a new form of luxury which comes straight from nature. All the ingredients at Central are Peruvian; the experience is cerebral, derived from the concept of biodiversity and nature, which can't be replicated elsewhere. Central has positioned itself as a destination dining restaurant while at Ichu, the concept is the opposite. The focus is still on Peruvian cuisine but with a contemporary interpretation, in a casual but convivial atmosphere.
You have a passion for Peru's beautiful ingredients, like salt and potato – what do you think will steal your heart in Hong Kong?
Hong Kong is one of my favourite food destinations, it has so much energy and attitude and is similar to Lima in that sense. It's difficult to pinpoint a specific ingredient but I do enjoy going to the markets here. There is such a huge array of exotic seafood, fruits and vegetables, for example the variety of mushrooms and dried goods, which I find so impressive.
Why did you choose Chef Sang Jeon to lead the project in Hong Kong?
I've known Chef Sang for over three years, we've worked together closely at Central and he's travelled with me abroad. Sang has a strong understanding of Peruvian ingredients, gastronomy and culture, as well as being an inspiring leader in the kitchen. When the opportunity arose to open Ichu in Hong Kong, it felt like it was the right time for him to embark on a new challenge.
Can you tell us a little bit about the Joyce Wang-designed space? Does it capture the feeling of Peru, or is it more of a Peru-meets-Hong Kong atmosphere?
I immediately connected with Joyce as I felt that her work revealed a deep sensitivity. She was the perfect partner for this project as her approach is very detailed and reflected a respect for Peruvian nature. As we are putting the final touches to the interiors, I see how it all comes together and how she has captured the essence of the Peru's diverse landscape with highly textured materials, raw finishes and rich colours.