#legend's weekend guide to Edinburgh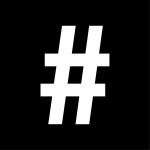 By: #legend
October 20, 2017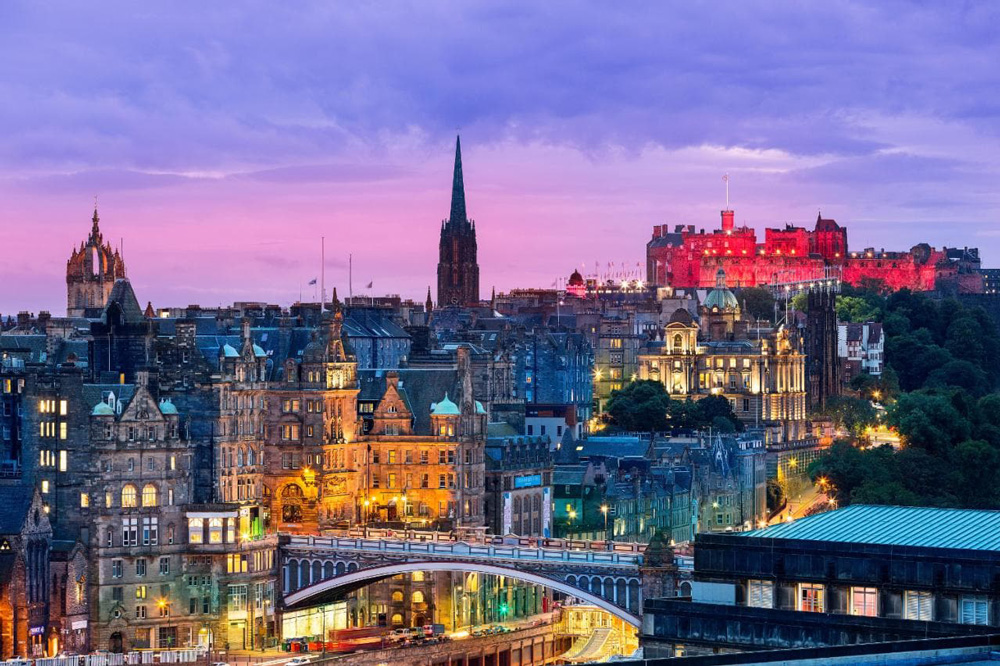 No longer the city of your granddad's tartan and tweed, Edinburgh has been revived. It's most commonly known for witchcraft and wizardry (it's the birthplace of Harry Potter) and the annual Fringe Festival, but we're here to assure you there's so much more to this magical grey town.
So grab your raincoat, because here's everything you need to know about navigating dear Auld Reekie like a local:
Where to Eat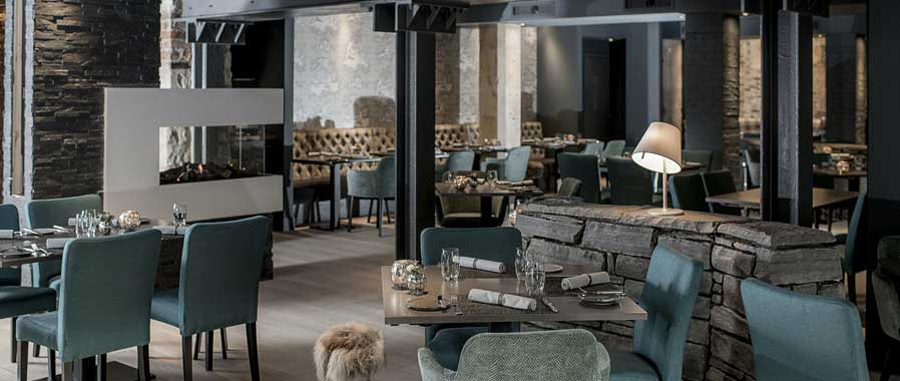 Joke about deep-fried Mars bars all you like, but Edinburgh's booming gastronomy scene is hell-bent on proving haters wrong. Scottish cuisine goes far beyond haggis these days (though who could say no to a bit of sheep's offal now and again, eh?). Recent years have seen a real push towards eating seasonally and sustainably, a nod to the natural bounty that envelopes the city on all sides. Forage & Chatter in Edinburgh's elegant West End takes this idea and runs with it in a big way, serving up mouth-watering dishes of braised rib with chanterelle, or monkfish on a bed of sea vegetables – all from ingredients foraged within a twenty-five mile radius of the restaurant. Or head up to the buzzy Leith waterfront and dine at The Kitchin, a Michelin-starred restaurant that celebrates every season with a marriage of fresh Scottish elements and French techniques. If you're really looking to toast the town, take afternoon tea at Colonnades at the Signet Library, where the towering neoclassical columns are only rivalled by the height of your tea stand, laden with sweets and scones. Make sure to upgrade the Earl Grey for a glass of bubbly.
Forage & Chatter, 1A Alva Street, Edinburgh, +44 0131 225 4599
www.forageandchatter.com
The Kitchin, 78 Commercial Street, Edinburgh, +44 0131 555 1755
www.thekitchin.com
Colonnades at the Signet Library, Parliament Square, Edinburgh, +44 0131 226 1064
www.thesignetlibrary.co.uk/colonnades
Where to Sleep

Lay down your weary head at some of the most iconic addresses in the city. The undisputed grand doyenne of Princes Street, the Balmoral Hotel has hosted all the greats from Laurel and Hardy to J.K. Rowling herself. Luxurious yet tasteful, their Sir Walter Scott Suite offers panoramic views of Edinburgh Castle and a dance floor fit for the most rollicking of ceilidhs. To the west of the city, the stately Dunstane Houses blend timeless aesthetics with modern comforts. From the gleaming copper tubs to the artfully arranged tartan covers, this boutique hotel overfloweth with Orkney charm and hospitality. The spirits cabinet at the Ba' Bar downstairs is also truly a thing o' beauty, as is the vintage Rolls-Royce waiting to whisk you away. But if the city ever gets to be too much, look no further than Prestonfield House for your perfect sylvan escape. Nestled in the foothills of Arthur's Seat, this country estate is surrounded by twenty acres of rolling parkland and is dripping with chandeliers. Time to break out those Outlander fantasies…
The Balmoral, 1 Princes Street, Edinburgh, +44 0131 556 2414


www.thebalmoral.com
The Dunstane Houses, 4 West Coates & 5 Hampton Terrace, Edinburgh, +44 0131 337 6169


www.thedunstane.com
Prestonfield House, Priestfield Road, Edinburgh, +44 0131 225 7800


www.prestonfield.com
Where to Shop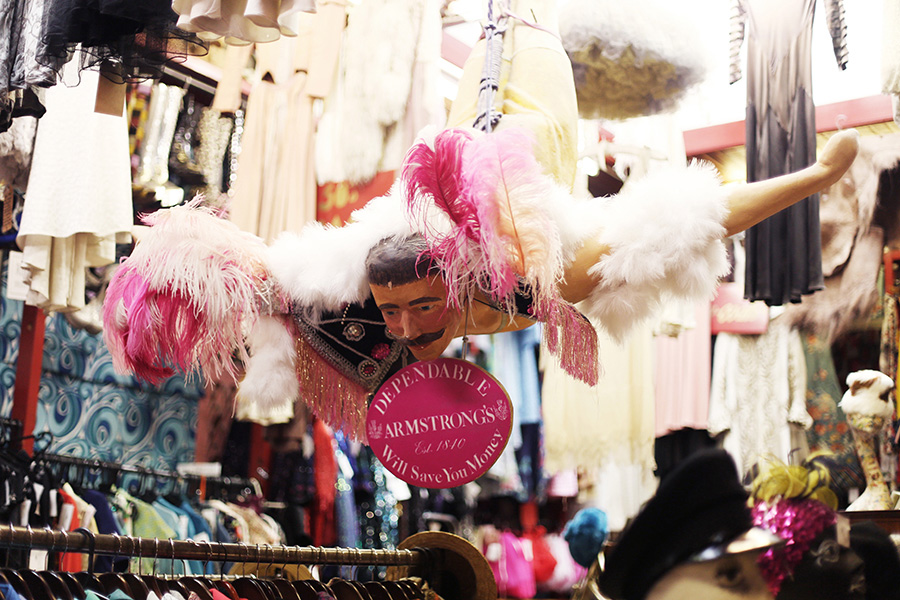 Drop that novelty shot glass this instant. Edinburgh is a treasure trove of local craftsmanship and artisanal practices, all of which you can find at the Royal Mile Market. Located right in the middle of the bustling Royal Mile, small local businesses come to peddle their finely wrought wares, from beautiful silver Celtic jewellery to handmade natural skin care products. If you've found that you haven't quite packed for the famously temperamental Scottish weather, don't worry. Bag a beautifully preserved, pre-loved cashmere sweater (or three) at W. Armstrong & Sons, a vintage clothing chain and dearly-beloved Edinburgh institution. It's the closest thing to Mr. Magorium's Wonder Emporium you're likely to find, so leave time to explore. Next up is Godiva, a fashion boutique delighting in all things handmade and unconventional. Stocking both vintage wares and high end British labels, Godiva is committed to ethical and sustainable practices, meaning you can look good on a clean conscience.
Royal Mile Market, 175 The Royal Mile, Edinburgh, +44 0131 260 9971
www.royalmilemarket.co.uk
W. Armstrong & Sons, various locations across Edinburgh, +44 0131 667 3056
www.armstrongsvintage.co.uk
Godiva Boutique, 9 West Port, Edinburgh, +44 0131 221 9212
godivaboutique.co.uk
Where to be Inspired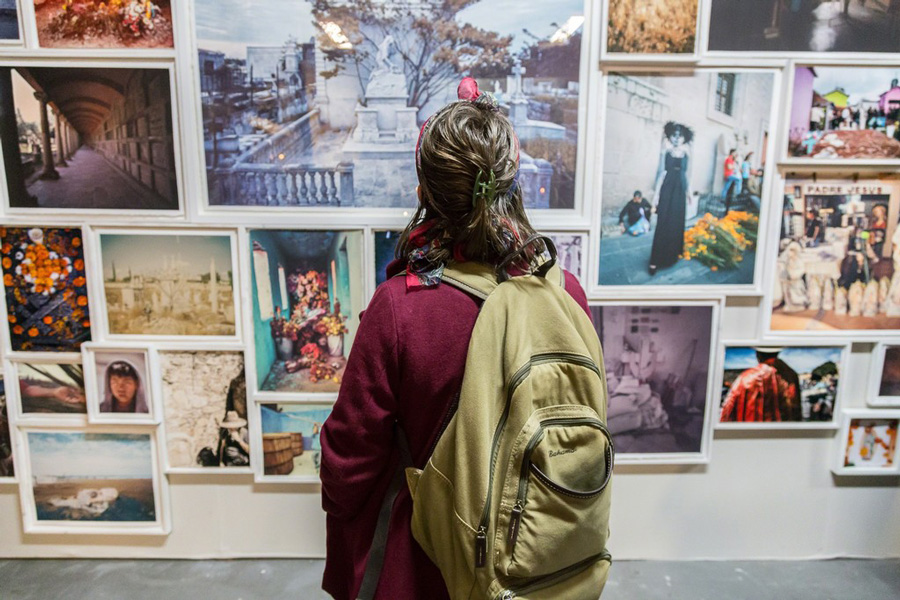 You don't need to come during the mayhem of the Fringe to get on Edinburgh's wavelength. This city has been inspiring the creative types since time immemorial, and you're bound to experience some of that enchantment for yourself along these hallowed streets. If you're on the lookout for the next big thing, visit the iconic Traverse Theatre, which has become something of a mecca for fostering the best and brightest in contemporary British theatre and writing. For the truly eclectic soul, Summerhall is the place for you. Like Etsy on crack, this veterinary school-turned-multi-arts complex is filled to the brim with jewellers, brewers, artists and filmmakers galore. When you're ready for your next great escape, climb into the cosy world of Armchair Books. Undoubtedly the most beautiful second-hand books and antiquities shop you've ever seen, prepare to disappear into the masterworks of Edinburgh's literati, from Robert Louis Stevenson to Muriel Spark.
Traverse Theatre, 10 Cambridge Street, Edinburgh, +44 0131 228 1404
www.traverse.co.uk
Summerhall, 1 Summerhall Place, Edinburgh, +44 0131 560 1580
www.summerhall.co.uk
Armchair Books, 72-74 West Port, Edinburgh, +44 0131 229 5927
And this is just the beginning of all the wonders Edinburgh has. Next time you're passing through London, take a few extra days to head up North and experience it all for yourself.